As the capital of Sweden, Stockholm has so much to do and things to see. Whether you find yourself in the city because of business, pleasure, or a mixture of both, there are plenty of spots to explore and activities to partake in.
Stockholm is a city with a lot of character. This is a character that is worth experiencing and learning about, especially if you are a traveler looking for a great time. From its food scene to the nightlife to the historical focal points, there is so much to experience in this city.
However, because there is so much packed into the streets of Stockholm, you probably won't have time to see everything in one stop. So, you can hedge your bets and stay in a neighborhood that has some of the attractions that best suit your interests.
Here are five of the best areas to stay in all of Stockholm!
Gamla Stan
If being right in the middle of the action is a priority for you, Gamla Stan is the place to stay. This is a neighborhood that has tons packed into it. A big attraction in Gamla Stan is the Royal Palace and Parliament.
Although you can't just mosey around the Royal Palace, it is a gorgeous sight to see and you may get lucky and be able to schedule a tour of the grounds.
There is also a beautiful plaza right in the middle that is surrounded by stores, cafes, and coffee shops. This is an awesome starting point when it comes to exploring what the city offers.
There are also a few museums in this neighborhood if learning more about history sounds like a great way to spend a day. One that sticks out is the Nobel Museum where you can learn all about the Nobel Prize and its winners.
Overall, Gamla Stan has a diverse number of attractions and is a great place for first-timers to stay.
Best place to stay in Gamla Stan
Collector's Victory Hotel. Address: Lilla Nygatan 5, Gamla Stan, 11128 Stockholm, Sweden.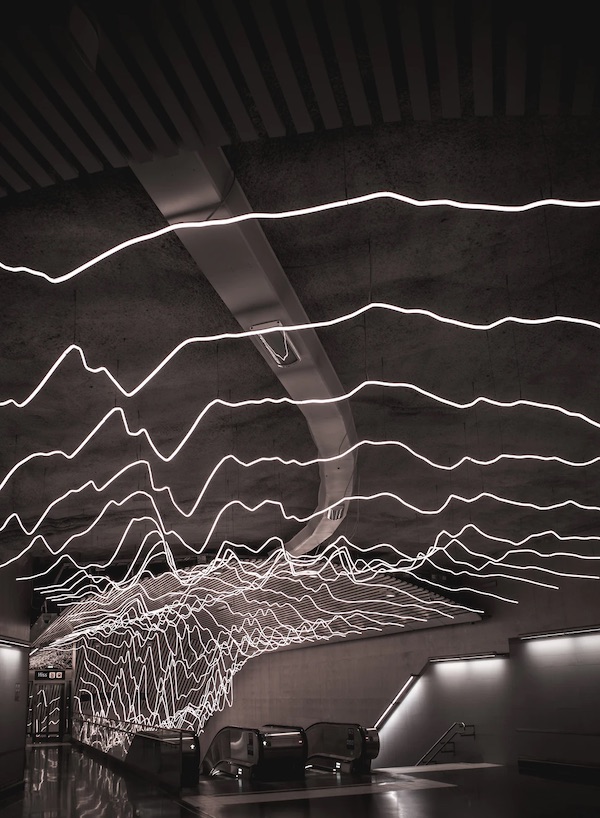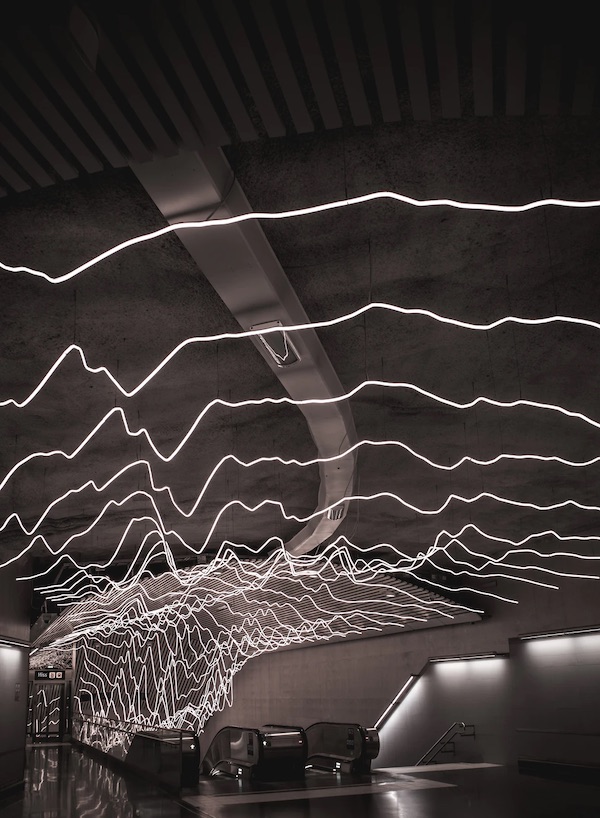 Odenplan
One of the quirky, interesting neighborhoods to dive into is Odenplan. This area has a really good mix of both traditional and modern architecture and attractions. One of the newest additions is a gorgeous rail station that makes it easy to travel around Stockholm.
No matter where you decide to stay, you will probably find yourself in Odenplan at some point during your time in Stockholm. Because of its proximity to the city center, there can be a heavy amount of foot traffic flowing through here.
That being said, there are a plethora of cafes and shops that you can quickly stop into along your journey.
One hotspot is actually Stockholm's City Library. You may not think that going to a library on vacation is a great move, but this building is beautiful, there are tons of books, and it is worth checking out.
Plus, this library is in the heart of Odenplan's main visitor area. So, you will be within short walking distance from a lot of boutiques, cafes, and small museums.
Best place to stay in Odenplan
Hotel Miss Clara. Address: Sveavägen 48, 111 34 Stockholm, Sweden.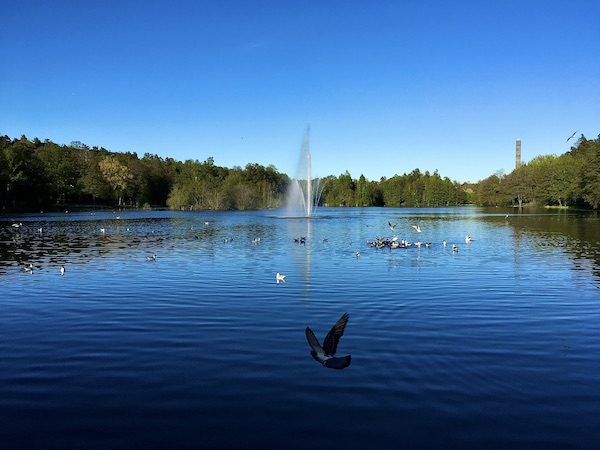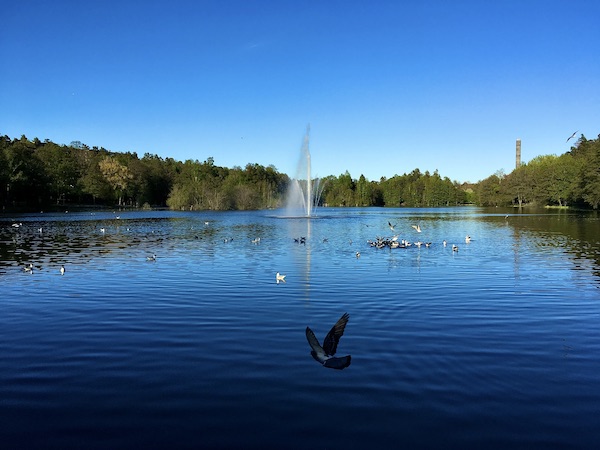 Sundbyberg
A very busy neighborhood in Stockholm is Sundbyberg. Although it is one of the smallest, it actually has the most people living there of all the neighborhoods. In the last 50 years or so, this area has seen a complete transformation and is now a super popular destination for both citizens of Stockholm and visitors.
Because of Stockholm's incredible public transit system, you are only a 10-minute commuter rail ride from the Central Station. This is a huge perk to keep in mind as you probably won't spend your entire stay in one area.
However, you will find some things to do while in Sundbyberg. One of which is shopping. This is one of the best shopping districts in the city. In order to satisfy that itch, you should stop by the Mall of Scandinavia. This has hundreds of stores and will certainly provide a few hours of fun.
This is also a great neighborhood for art. There are public displays out in the courtyards and there are plenty of local galleries to visit.
Best place to stay in Sundbyberg
Best Western Plus Grow Hotel. Address: Landsvagen 30, 17154 Solna, Sweden.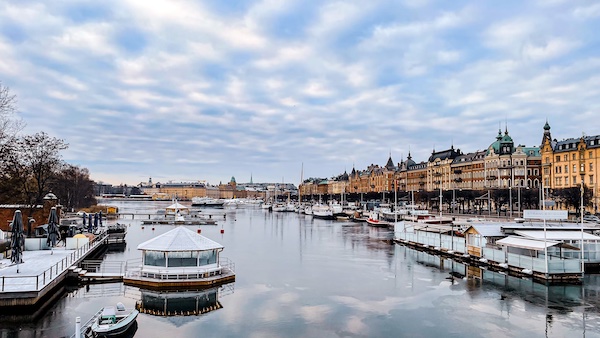 Djurgården
To see a much different side of the city, go to Djurgården. In any big, capital city like Stockholm, you would expect skyscrapers, modern landscapes, and busy streets. Stockholm has its fair share of those aspects, but Djurgarden offers a break from those stereotypes.
This is a tree-filled paradise that gives visitors a place to unwind, relax, and escape into a village-like neighborhood. You will be surrounded by colorful cottages and streets lined with the iconic homes you see on postcards.
This is also one of the best neighborhoods to just walk around and see what you can discover. You can spend hours strolling the streets and popping into the various cafes, shops, and attractions in Djurgården.
One hotspot is Skansen Park. This is actually an outdoor museum that will teach you all about Stockholm's history. This is a really unique way to learn more about the country you are in, see some wildlife, and enjoy nature.
Best place to stay in Djurgården
Pop House Hotel. Address: Djurgårdsvägen 68, 11521 Stockholm, Sweden.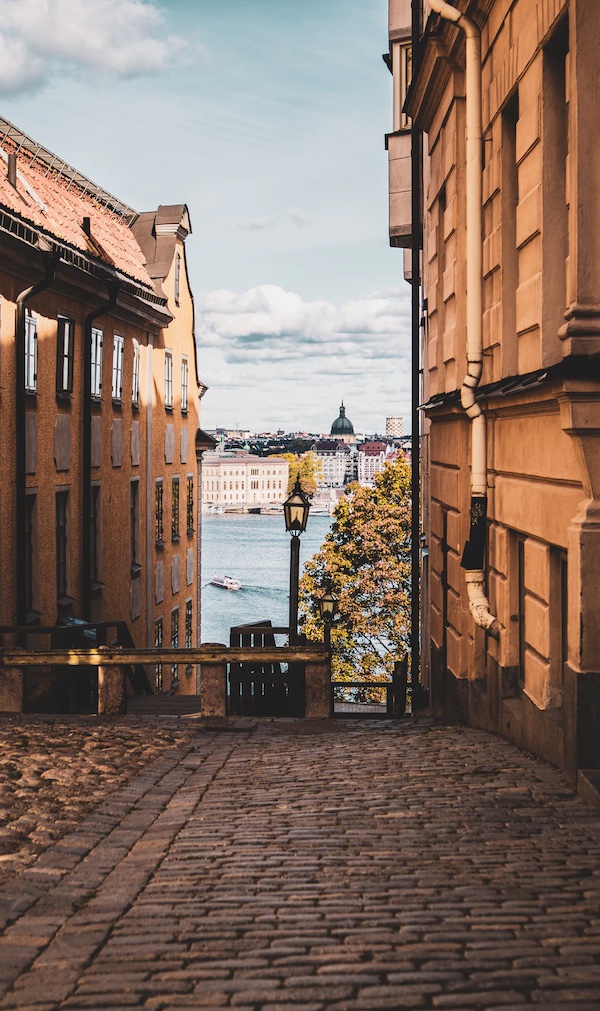 Hornstull
Lastly, there is Hornstull. This is a super interesting neighborhood as it is one of the youngest and trendiest in all of Stockholm. This is partly thanks to the very pro-LGBTQ vibe throughout the area. With this comes some awesome bars, nightclubs, and restaurants.
If engaging in the nightlife is a top priority, Hornstull can deliver. Basically, any night of the week will have a popping atmosphere that is welcoming to everyone. There is a great mix of bars, street food, and open-air parties to engage in.
A huge perk is that Hornstull is right on the red metro line, so you can travel in and out with ease.
Overall, staying in this neighborhood will help add some youth to your stay and can be a great launching point to visit some of the other areas of Stockholm.
Best place to stay in Hornstull
STF Hotel Zinkensdamm. Address: Zinkens Väg 20, Södermalm, 117 41 Stockholm, Sweden.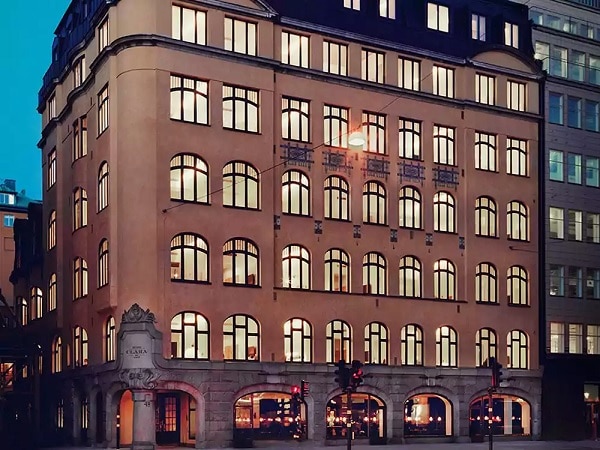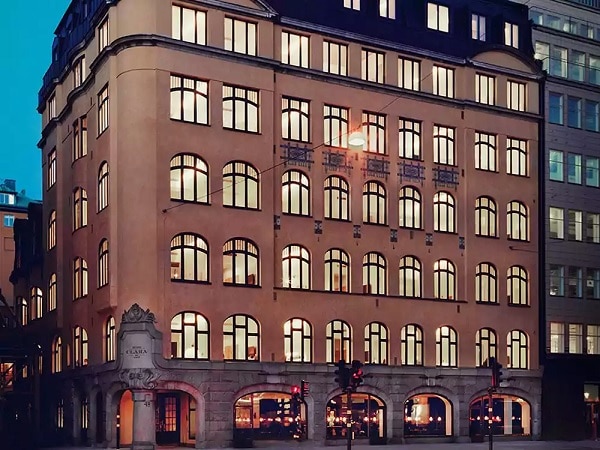 Where travel critics stay in Stockholm
Want to know where travel critics from publishers like The New York Times, Frommer's, Fodor's and Lonely Planet stay in Stockholm? Check out our overview of all recommended hotels, hostels and B&Bs in Stockholm.
Budget
"This city-center hostel melds practicality and style, with cozy public spaces and facilities ranging from the commonplace – laundry and free Wi-Fi – to the eccentric – sauna tours, buckets of free pasta and ice skate hire." — Telegraph.
Address: Upplandsgatan 2a, Norrmalm, 111 23 Stockholm, Sweden.
Mid-range
"If you can forgive the name, consider the Hobo, a 201-room hotel that opened in March 2017 on Brunkebergstorg, a central square currently undergoing a complete overhaul. Compact rooms employ clever design features geared toward sociable young travelers who value a lively scene, from the buzzy lobby cafe to the popular rooftop bar and restaurant, Tak." — New York Times.
Address: Brunkebergstorg 4, 111 51 Stockholm, Sweden.
Luxury
"This is where the literati, glitterati and nobility call it a night. A waterfront landmark, with several exclusive restaurants and a see-and-be-seen piano bar, it remains Stockholm's most sumptuous lodgings." — Lonely Planet.
Address: Södra Blasieholmshamnen 8, 103 27 Stockholm, Sweden.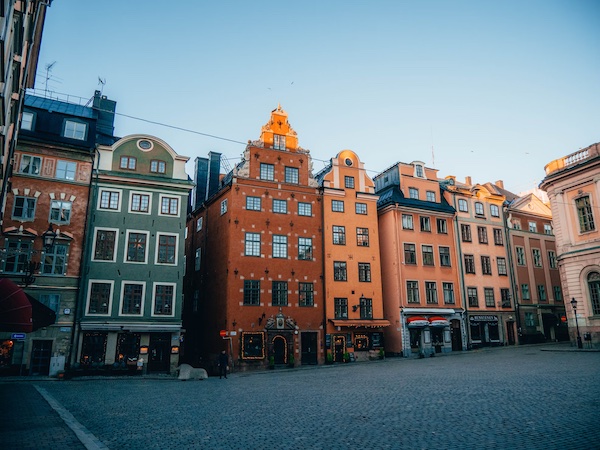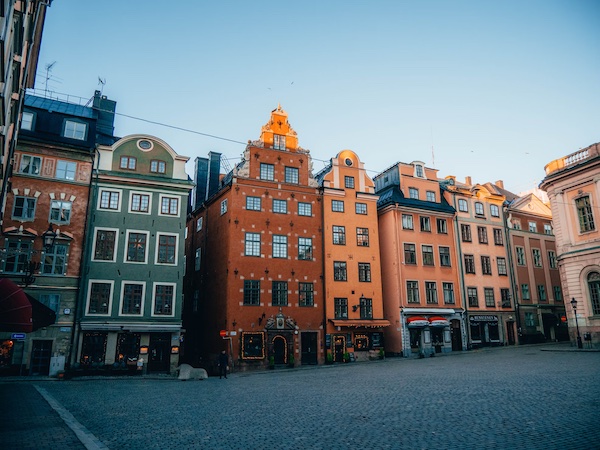 FAQ: Stockholm hotel tips
Looking for the best budget, boutique, or luxury hotel in Stockholm? Or maybe you're a backpacker looking for an excellent hostel? Want to know which Stockholm hotel serves a great breakfast? Here are the answers to all those and other questions about where to stay in Stockholm.
What is the best luxury hotel in Stockholm?
If money isn't a problem and you're looking for a luxury hotel in Stockholm, then go for Grand Hotel. The hotel offers excellent service, it's in a top location, it has been rated very highly by previous guests and renowned travel critics have recommended it. Also, make sure to read our shortlist of the best luxury hotels in Stockholm, it's a manually curated list of the most exclusive 5-star hotels in the city.
What is the best budget hotel in Stockholm?
If you're looking for a cheap hotel in Stockholm, then book Hotell Gyllene Geten. It's an excellent budget hotel offering great value for money. It's in a good location, it's been recommended by travel experts and the hotel has excellent customer reviews. Also, check out our list of the best cheap hotels in Stockholm.
What is the best boutique hotel in Stockholm?
You like some luxury but don't like the famous chain hotels. If you're looking for the best boutique hotel in Stockholm, you should check out Hotel at Six. It's a very cool hotel that has been highly recommended by travelers and experts. Also, make sure to read our shortlist of the best boutique hotels in Stockholm, it's a manually curated list of the most unique and romantic hotels in the city.
What is the best hostel in Stockholm?
If you're looking for a great hostel in Stockholm, then you should check out City Backpackers Hostel. The hostel has magnificent reviews by backpackers, it has been recommended by well-known travel experts and it's in a good location. Also, check out our list of the best hostels in Stockholm.
How much does it cost to stay in a Stockholm hotel?
For a 3-star hotel, you have to pay around $130 per night and for a 4-star hotel, you would be looking at $185 per night. If you're after a luxury 5-star Stockholm hotel then you can expect to pay around $330 per night.
Which Stockholm hotel offers great views?
If you're looking for a room with a view, then try Hostel STF af Chapman & Skeppsholmen. The hotel offers amazing views of Stockholm according to recent customer reviews.
Which Stockholm hotel is the best for couples?
Try Hotel Rival if you're looking for a romantic getaway in Stockholm, it has some excellent recent customer reviews by couples.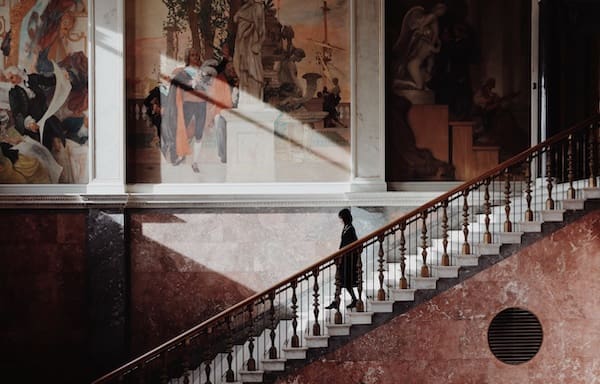 Best time to visit Stockholm
For travelers keen on enjoying long sunny days and outdoor activities, the months of June, July, and August are the best time to visit Stockholm.
These summer months provide up to 18 hours of daylight and temperatures averaging around 20-25 °C (68-77 °F), perfect for exploring the city's stunning archipelago, historic sites, and bustling outdoor festivals.
If you're fascinated by the beauty of winter and don't mind the cold, December to February could be the best time to visit Stockholm for you. While the temperatures can drop below freezing point during these months, the city is transformed into a winter wonderland with snow-covered streets and ice-skating rinks.
Plus, it's a great time to experience traditional Swedish Christmas markets.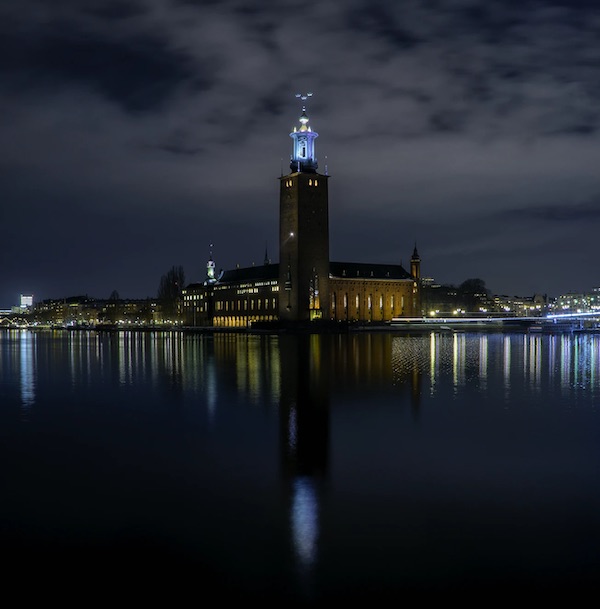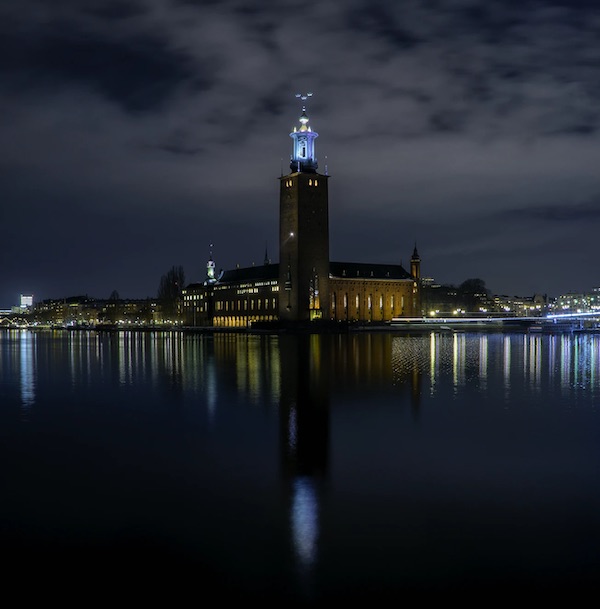 Best things to do in Stockholm
There are a lot of things to do in Stockholm and surrounding areas, including day trips, attractions, museums, sightseeing tours and many other activities. Here's our list of 3 things you should definitely do when you're in Stockholm:
Stockholm: Land and Water Tour by Amphibious Bus
Discover the beautiful city of Stockholm aboard an amphibious bus. Your guide will tell you fun and interesting stories on the 75-minute tour. The bus always has a live guide onboard and about 70% of the tour is on the water. Price: $34. More info.
Stockholm Archipelago Kayak Tour – 1 Day
Just under an hour outside the bustling city of Stockholm is a group of islands in the Baltic Sea, just waiting to be discovered. Spend the day in this peaceful atmosphere, stopping for provided lunch and snacks. Price: $181. More info.
Skip the Line: ABBA The Museum
If you're planning on visiting Stockholm's ABBA The Museum, book your ticket online ahead of time and save yourself time waiting in the ticket lines. Price: $29. More info.
More things to do in Stockholm
Deciding where to stay in Stockholm
As a closing note, let's summarize this travel guide. We covered the best areas of Stockholm so you can decide which part of town you want to stay in.
Top 5 areas to stay in Stockholm
Gamla Stan
Odenplan
Djurgården
Sundbyberg
Hornstull
As you have seen in this article, there are a lot of things to explore, and deciding where to stay in Stockholm is important. Whether you stay in Gamla Stan, Odenplan, Djurgården, Sundbyberg or Hornstull, all those neighborhoods are in good locations.
The atmosphere of the area, whether you travel for leisure or business, whether you travel with your family or friends, and proximity to the attractions you prefer to visit should probably be the deciding factors. Whatever your preference is, you'll have a great time in Stockholm.
Check out our other guides about the best places to stay in Stockholm: