One of the most unique areas of the world is the Nordic Countries. Snowy and gorgeous in the winter while being bright and friendly in the summer, this corner of the world is well worth a visit for any world traveler who wants to experience it all.
That being said, Stockholm is one of the top spots in this part of the world. This area is full of a unique culture that can captivate anyone who comes in contact with it. So, there is a ton to do and take in, in this city.
Now, Stockholm is known for being a pretty pricey place, so staying in a luxurious spot can elevate your experience and give you the best value for your money.
Here are five of the best luxury hotels in Stockholm!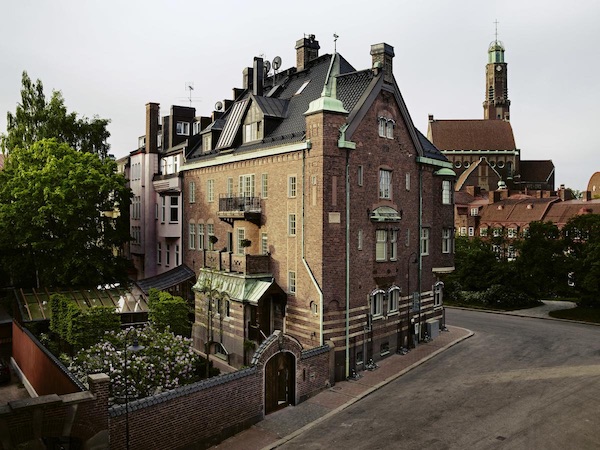 Ett Hem
The first option on our list is Ett Hem. This is a very stylish location that gives you the vibes of luxury from the moment that you walk in. The decor and style is very in your face and smells like money. Who wouldn't want to stay in a place like this?
If you love to soak in the luxury all around you, this is the spot to be. Now, the unique part of Ett Hem is the fact that there are only 12 rooms in the entire location. Ett Hem means "a home" so they want you to feel like upscale nature without making it uncomfortable.
All of this considered, it is important to book a room early as availability will decrease, especially in the busy seasons.
Hotel details
Address: 
2 Sköldungagatan, Östermalm, 114 27 Stockholm, Sweden.
Guest rating:
4.8 out of 5
Price per night:
From $370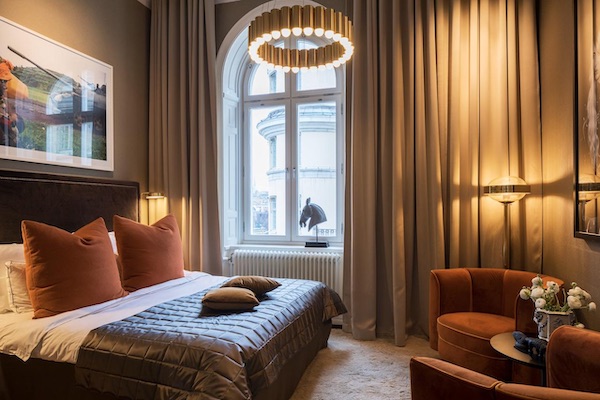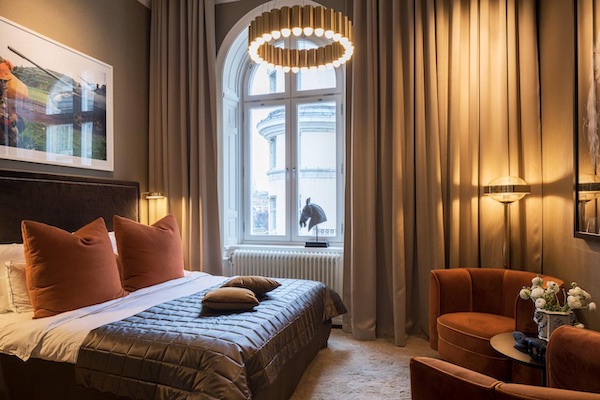 Lydmar Hotel
If you are in search of a more contemporary location where the luxury is there but just a touch more subtle, the Lydmar Hotel is an excellent choice. This option is a touch bigger with 46 rooms in total. Now, this still isn't very big, so be sure to book your accommodation early.
One cool feature of the Lydmar is the ability to upgrade to a suite. Of the 46 rooms, seven are deluxe suites. These will cost a bit more but deliver even more value to your stay.
The suites also give some of the best views that you can get in the area. With a waterfront right there, the higher level rooms can give some awesome vantage points.
Hotel details
Address: 
Södra Blasieholmshamnen 2, Norrmalm, 10324 Stockholm, Sweden.
Guest rating:
4.7 out of 5
Price per night:
From $270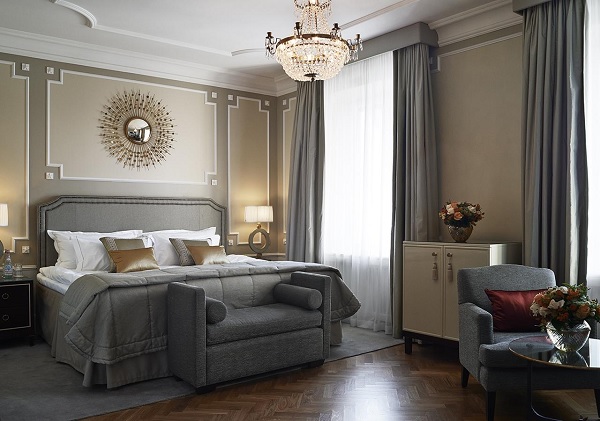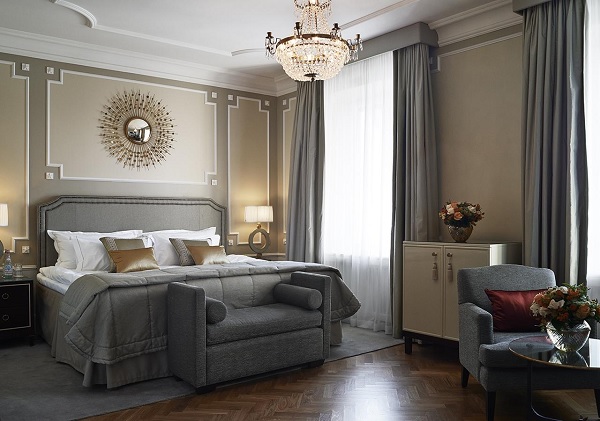 Grand Hotel Stockholm
Next up on our list is the Grand Hotel Stockholm. This is one of the largest in the area with just under 400 rooms in total. Now, this could be a good or bad thing depending on your preferences.
If you enjoy a little more action and updated accommodations, this may be your cup of tea. If you want a more quiet, exclusive experience, the Grand Hotel may not be the best option.
One perk of having so much business is the ability to have more upscale features included. Some of the best that this hotel has to offer include a sauna, spa, Jacuzzi with swimming pool, and many more.
Getting some additional value in your stay is always a good idea. There is also a restaurant and bar on site so you will not have to venture out too far.
Hotel details
Address: 
Södra Blasieholmshamnen 8, 103 27 Stockholm, Sweden.
Guest rating:
4.6 out of 5
Price per night:
From $207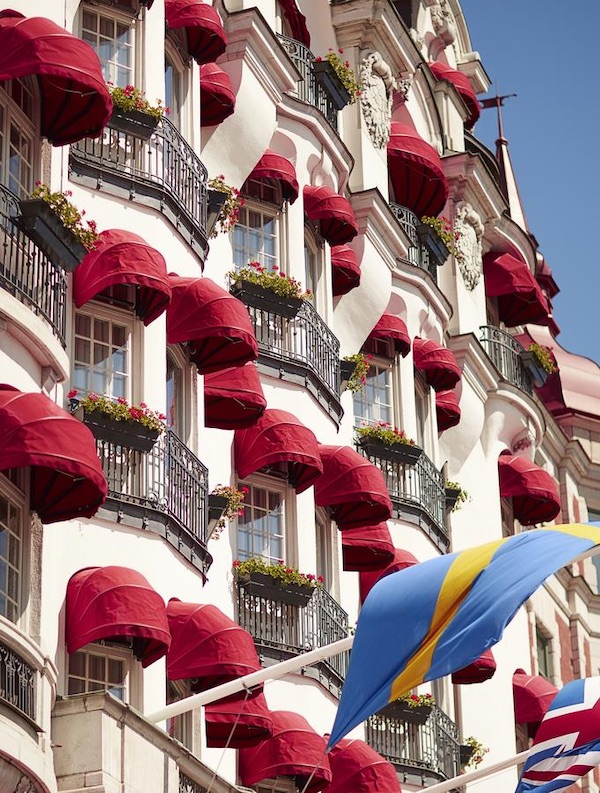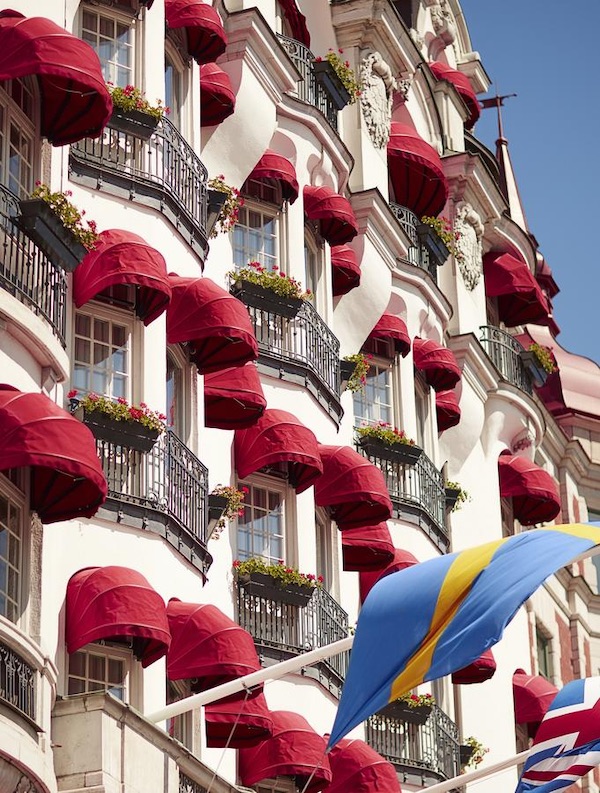 Hotel Diplomat Stockholm
If you want to stay in a gorgeous building that overlooks the bay, the Hotel Diplomat Stockholm is an excellent choice. This hotel wraps around a corner and overlooks the stunning water. So, not only can you have a high-quality stay, you can enjoy some views as well.
In terms of staying at the hotel itself, there are a few highlights that are worth mentioning. Their entire identity is about giving you a quality stay without doing too much to impress. The main goal is that you leave happy, and that is exactly what will happen when staying at the Hotel Diplomat.
Hotel details
Address: 
Strandvägen 7c, Östermalm, 104 40 Stockholm, Sweden.
Guest rating:
4.4 out of 5
Price per night:
From $230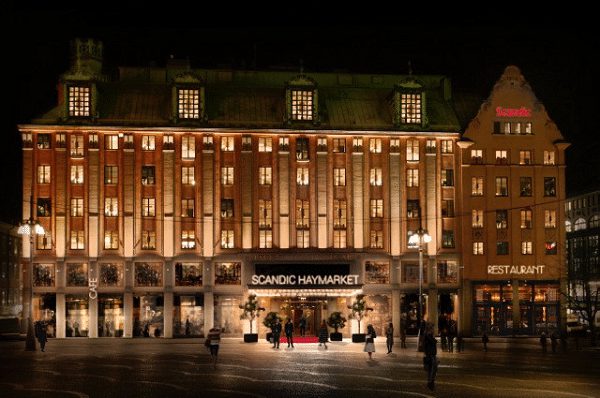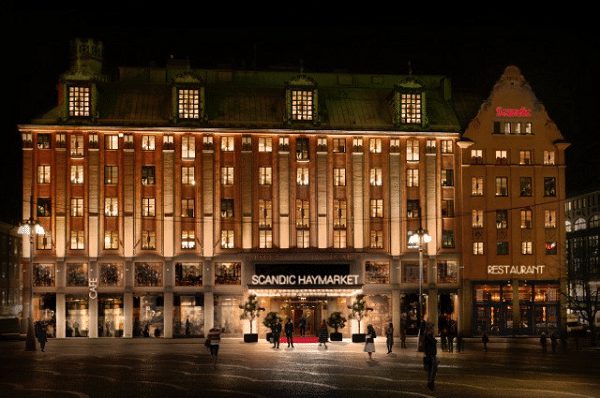 Haymarket by Scandic
To round out our list for the best luxury hotels in Stockholm, there is the Haymarket by Scandic. With just a touch over 400 rooms, it is the largest on our list. Although housing a large number of people, there are not too many add-ons included in the stay. They like to keep it simple which can be a good thing a lot of the time.
The biggest amenity on site is the restaurant. This is a delicious spot that offers a great place to grab a bite to eat at the end of the night. Although small, this is a cool perk to keep in mind.
Hotel details
Address: 
Hötorget 13-15, 111 57 Stockholm, Sweden.
Guest rating:
4.3 out of 5
Price per night:
From $125
About our luxury hotel recommendations in Stockholm
We are a travel research company. Our team helps you discover the best luxury hotels in Stockholm by researching the internet for you. We have also visited some of these places. Hence, it's not just our opinion, it's the opinion of many travelers who have been there before you. We make it easy for you to find out about the most luxurious and exclusive 5-star hotels in the city.
Please note, we only list hotels that have an aggregated guest review rating of at least 4.0 out of 5. We aggregate all reviews from different booking sites and other unbiased review websites. Hence, you can be certain all hotels listed above offer you a great stay in Stockholm.
Best price guarantee
We partner with Hotels.com and Booking.com to make sure you get the best price for your stay in Stockholm! Both sites offer price matching. That means you pay the lowest prices for your stay. If you find a cheaper offer on another website for the same luxury hotel in Stockholm at least 24 hours before check-in, contact them to claim a refund of the difference!
Top 5 luxury hotels in Stockholm
Now that you've gone over this guide, let's summarize it. We got to know what the best 5-star hotels in Stockholm are thanks to thousands of guest reviews and tips from travel experts:
More Stockholm guides
If you like the advice we've given you above, make sure to check out some of our other articles about Stockholm:
Best cheap hotels in Stockholm
Best boutique hotels in Stockholm