As the capital of the Czech Republic, Prague is one of those cities that should be on your bucket list if you are a world traveler. The culture is rich, the food is great, and the vibes are a fun time to take in.
No trip through Europe is complete without at least stopping into Prague for a day or two. In fact, it is definitely one of the most underrated cities to visit in that area. On the world stage, it is often overlooked by cities like Paris and others. So, dip into this city that many don't experience and make some great memories.
The best way to experience a city as big as Prague is by staying in a boutique hotel. Boutique hotels generally have far fewer rooms available than the big chains. This allows for more personable experiences.
Here are five of the best boutique hotels in Prague!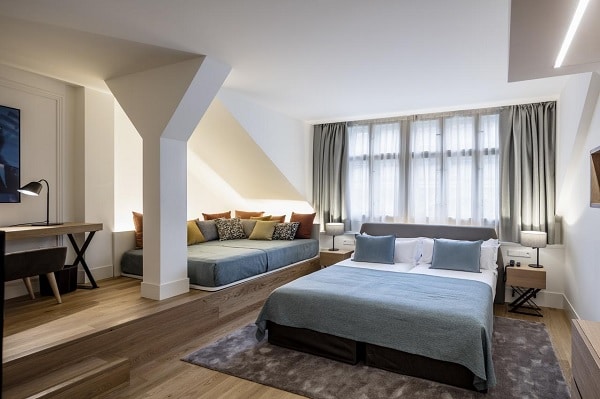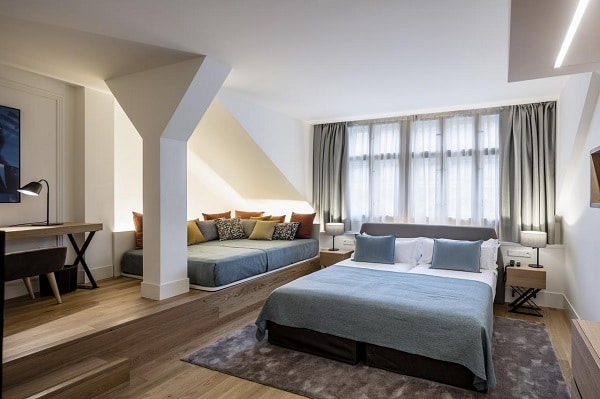 BoHo Hotel
If you like to keep it minimal and simple while still having some great amenities, the BoHo Hotel should be one of your top options.
There are 57 total rooms, so you are getting a quiet, inclusive experience. One of the coolest areas of the BoHo is the library. This is a gorgeous area to explore and hang out. There is a comfy fireplace surrounded by couches for you and your loved ones to relax.
If you need yet another reason to decompress, there is a spa and sauna on the premises. There is no better way to relax after a busy day than getting a spa treatment and watching the stress melt away.
Hotel details
Address: 
Senovážná 1254/4, 110 00 Nové Město, Czech Republic.
Guest rating:
4.9 out of 5
Price per night:
From $114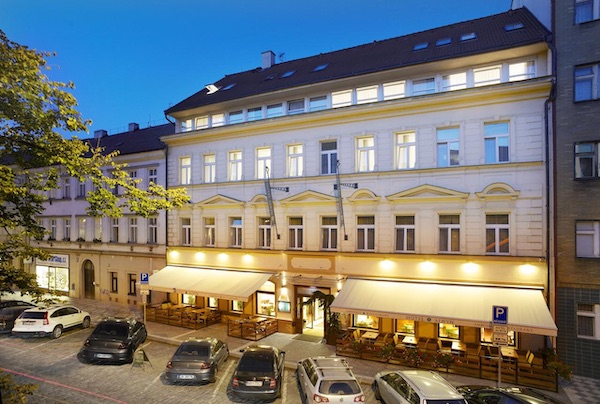 Hotel Alwyn
With just 24 rooms in total, this is one of the smallest boutique hotels on this list. Keep in mind that this does not mean that you won't have great amenities or experiences. In fact, many people say that boutique hotels are better when they are smaller. This allows for more specific attributes that can be applied to your stay.
One of the biggest perks to staying at Hotel Alwyn, other than the smaller sample size, is the location. You are just a short walk away from the old metro station and the rest of the Old Town of Prague. This is such a cool spot to explore because you can see some of Prague's rich history without having to travel very far.
Hotel details
Address: 
Vitkova 26, Prague, 18600, Czech Republic.
Guest rating:
4.5 out of 5
Price per night:
From $75
Hotel Three Storks
If you want to stay in a very historic part of Prague, the Hotel Three Storks is a top option. Although a majority of spots in Prague are fairly historic, the building that houses the hotel is from the 14th century. Now, you are not getting outdated accommodations, because this hotel has been upgraded many times since then.
One of Prague's most notable, physical points is Charles Bridge. It is incredibly old and stunning to look at. No trip to Prague is complete without experiencing this medieval focal point. Thankfully, staying at the Hotel Three Storks will put you a short walk away from the bridge.
Hotel details
Address: 
Valdstejnske namesti 8, Prague, 11800, Czech Republic.
Guest rating:
4.7 out of 5
Price per night:
From $80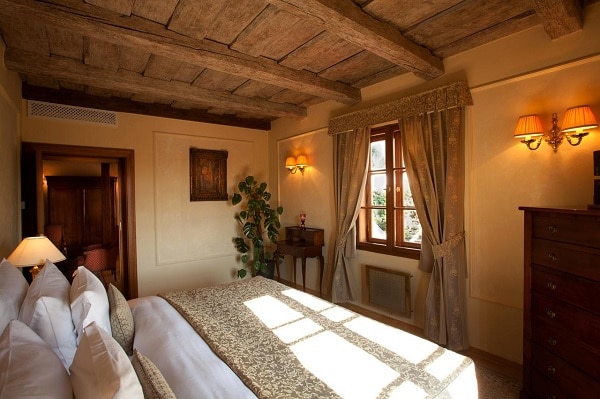 Golden Well Hotel
With just 19 total rooms, staying at the Golden Well Hotel is one of the best options if you want a serene, quiet experience that is catered to your specific needs. This is also one of the highest-rated accommodations for its size in all of Prague. So, you know you are getting a great experience here.
This is yet another hotel close to the Charles Bridge, which is an important perk to keep in mind. You will also be very close to Prague Castle, another historical point that is definitely worth checking out.
If your budget allows, splurge for one of the two luxury suites at the Golden Well Hotel. These are a bit pricey but offer tons of value including TVs, a generous wine selection, and incredible views of the city.
Hotel details
Address: 
U Zlaté studně 166/4, Malá Strana, 118 01 Praha 1, Czech Republic.
Guest rating:
4.9 out of 5
Price per night:
From $210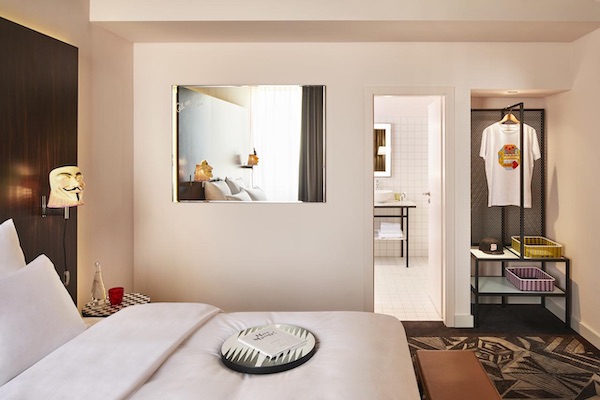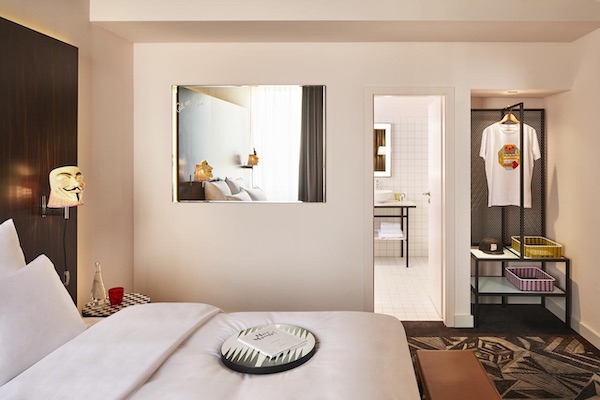 Mama Shelter
The Mama Shelter in Prague is the final boutique on this list. It is also one of the largest. With over 200 rooms, things will be a little more hectic, but that is not always a bad thing. With the higher population on the premises, there are great perks and features.
Although the rooms are great, it is the social spaces and lobbies that will really catch your eye. From the library to the bar to the restaurant, there are some fantastic areas around the property to enjoy, besides your guest room.
The location of the Mama Shelter is interesting in the fact that it is in a newer, recently renovated area, rather than an already existing historical district.
Hotel details
Address: 
Veletržní 20, Prague, 17000, Czech Republic.
Guest rating:
4.5 out of 5
Price per night:
From $65
About our boutique hotel recommendations in Prague
We are a travel research company. We help you discover the best boutique hotels in Prague by researching the internet for you. It's not just our opinion, it's the opinion of many travelers who have been there before you. We make it easy for you to find out about cool design hotels and unique design hotels in the city. Some of them might be so romantic you might not want to leave your room.
Please note, we only list hotels that have an aggregated guest review rating of at least 4.0 out of 5. We aggregate all reviews from different booking sites and other unbiased review websites. Hence, you can be certain all hotels listed above offer you a great stay in Prague.
Best price guarantee
We partner with Booking.com and Hotels.com to provide you with the lowest price guarantee on your stay in Prague! Both those websites offer price matching. That ensures that you are paying the lowest price available online. If you find a cheaper offer on another website for the same cool hotel in Prague at least 24 hours before check-in, contact them to claim a refund of the difference!
Top 5 boutique hotels in Prague
Before you go, let's summarize this guide. Based on thousands of guest reviews and tips from travel experts, these are the best boutique hotels in Prague:
More Prague tips
If you like our guide above, you should also check out our other articles about Prague: