Morocco is a unique country in Africa that has a ton of history and a deep culture. This is a really interesting place as there is so much to do and see although the country is not all that big. When you get to know Morocco, there is a really good chance that you will want to keep going back year after year.
One city that is at the top of the heap in terms of historical sites and cultural aspects is Marrakech. Also spelled Marrakesh, this city is a great first impression for Moroccan life. If you have to pick one city in this country, Marrakech is a great choice.
One great way to fully enjoy the experience is having a budget that lets you do whatever you want. When you can cut down on certain aspects, your wallet can open for others.
So, here are the three best cheap hotels in Marrakech.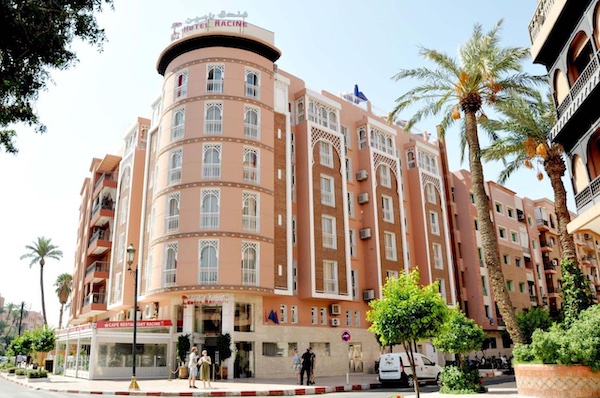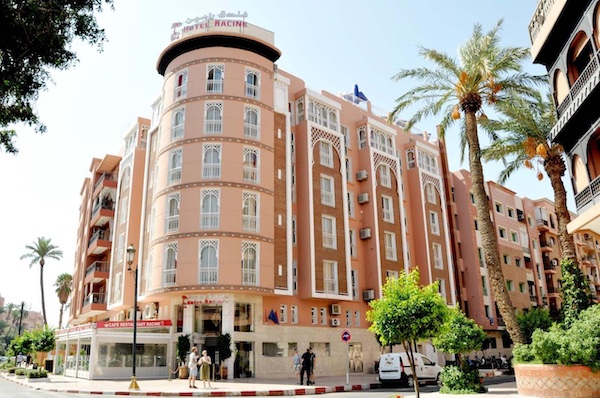 Hotel Racine
We will kick off our list with Hotel Racine. From the outside, the hotel is a beautiful brick building that makes it seem like a pretty luxurious spot. When you walk in, that feeling does not change as the lobby is nice, and the rooms are fantastic for the price you are paying.
Speaking of the rooms, there are only a couple of options. For the most money-saving, you can go with a standard or superior room. A small upgrade will be the deluxe room, and a major upgrade is the junior suite. Both of these add another bed and some extra room. If you like your hotel rooms spacious, these are for you.
The physical location is absolutely worth mentioning with Hotel Racine. The Marrakech Plaza, Cyber Park, Soul of the Medina, and the Le Jardin Secret are all within a mile of your room. So walking to these top spots is very easy. Plus, walking around in this area is super cool as there is great architecture and food spots all along the way.
Hotel Racine is a fantastic option for those who like to keep it simple and be in a great location all in one spot.
Hotel details
Address: 
Angle avenue Oum Rabiaa et rue Ibn Atia – Guéliz, 40000 Marrakesh, Morocco.
Guest rating:
4.3 out of 5
Price per night:
From $40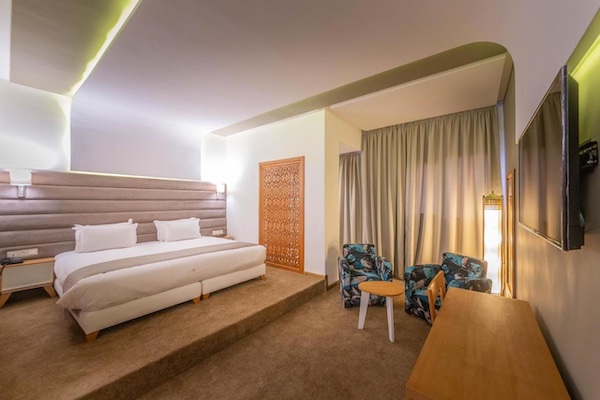 Hotel Ibn Batouta
Another great budget location is the Hotel Ibn Batouta. This is a fairly modern hotel that encompasses simple and traditional decor in the lobbies and rooms. Along with a nice selection of rooms and a good physical location, saving money with the Hotel Ibn Batouta is a good idea.
We will start with the rooms. There are a couple of room options, and there is one major upgradable option available. The suite at this hotel is a great option for those who just want a little more room. If you are on a tighter budget, opt for the standard double room to save the most money.
It is also important to talk about the physical location. Picking a hotel that has strong surroundings of things to do and see is a massive point of emphasis. The location has a number of wonderful hotspots to check out. Some examples include the Marrakech Plaza, Le Jardin Secret, and the Royal Theatre. These are all within a mile of your room, so walking to them and checking out the area is very easy.
Hotel details
Address: 
Avenue Yacoub El Marini, Gueliz, 40000 Marrakesh, Morocco.
Guest rating:
4.5 out of 5
Price per night:
From $52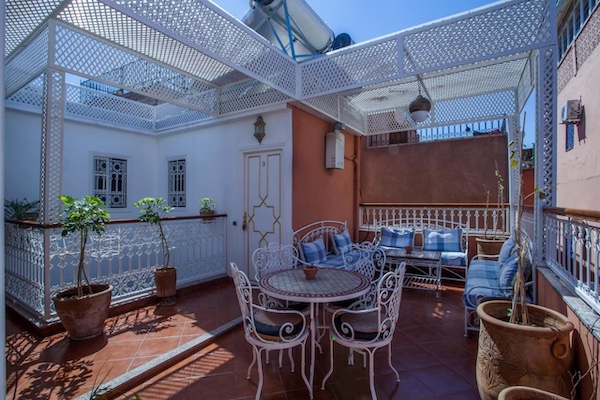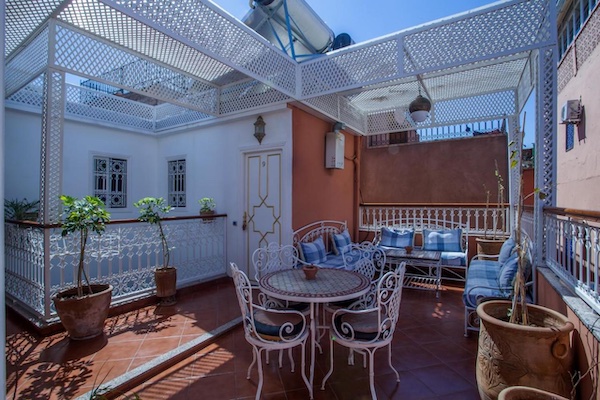 Hotel Zaitoune
The final cheap hotel we will talk about is the Hotel Zaitoune. This is a unique hotel that has its own character. This is a character that you feel right from the moment you enter. With pops of red and unique wallpaper, this hotel gives you some insight into the location, culture and vibe.
This is a great budget hotel because it will save you a lot of money while having an even better physical location than the other two options. It is in a similar area, but you will be closer to those top attractions. This makes walking to the hotspots easy and taking transportation cheap.
All of this being said, the rooms are very basic. If you need something that has a little more substance, this may not be the best option for you. This is an option for those who are on the ultimate budget and want to save the most money possible. Most of the rooms have a shared bathroom and there is even a mixed dormitory room option out there. So, if you are good with this style of accommodation, the Hotel Zaitoune could be the perfect option for you.
Hotel details
Address: 
113, Rue Sidi Boloukate Riad Zaitoune Lakdim, Medina, 40000 Marrakesh, Morocco.
Guest rating:
4.3 out of 5
Price per night:
From $15
About our budget hotel recommendations in Marrakech
We are a travel research company. Our team helps you discover the best cheap hotels in Marrakech by researching the internet for you. We have also visited some of these places. Hence, it's not just our opinion, it's the opinion of thousands of travelers who have been there before you. We make it easy for you to find out about the best budget hotels in the city.
Please note, we only list hotels that have an aggregated guest review rating of at least 4.0 out of 5. We aggregate all reviews from different booking sites and other unbiased review websites. Any hotel listed here should have a price of $60 or less per night. Hence, you can be certain all hotels listed above offer you a great and affordable stay in Marrakech.
Lowest price guarantee
We partner with Booking.com and Hotels.com. Both booking websites offer the lowest price guarantee, so you can be certain you will always get the best deal for the hotels above. If you have seen a better price elsewhere, all you need to do is contact the booking website and they will refund you the difference immediately. You can price match right up until the day before check-in.
We also recommend you read our guide about how to save money on hotel bookings. It's a list of tips about when you should book a hotel, what tools you can use, and other things you can do to find your preferred hotel at an affordable price.
Top 3 budget hotels in Marrakech
Let's summarize this affordable travel guide. Based on thousands of guest reviews, these are the best budget hotels in Marrakech:
More Marrakech guides
Get to know the city even better by reading our other articles about Marrakech:
Best luxury hotels in Marrakech
Best boutique hotels in Marrakech