Marrakech is a vibrant Moroccan city that was once a critical imperial center. Today, it keeps its heritage alive through its historic city center (medina) and other well-preserved sights. Visitors love traveling to this lively destination to experience its souks (street marketplace), tantalizing cuisine, and stunning gardens.
This magnificent city will instantly captivate you with its delicious smells and vivid colors. If you are interested in buying unique goods, head to the medina. Marrakech has a robust medina with countless souks selling spices, leather products, clothing, and snacks.
You could get lost there for hours, but do not forget to take a break and grab some delicious food. There are many rooftop eateries with excellent views of the medina. Of course, don't forget to visit El Badi Palace, the Kokudobia Mosque, and Majorelle Gardens while there.
If you plan on visiting, here are the five best boutique hotels in Marrakech.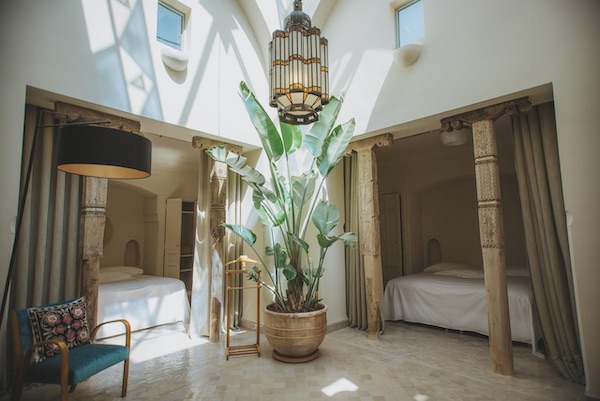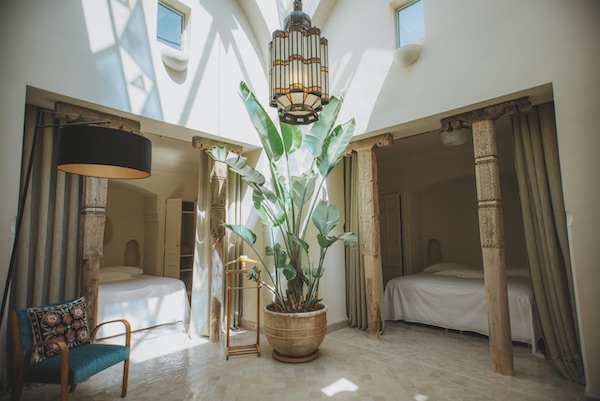 Les Deux Tours
Les Deux Tours has a stunning location in the Palmeraie neighborhood situated within lush Andalusian gardens. The hotel grounds are a destination within Marrakech, offering golf, horseback riding, tennis courts, and a full-speed go-kart track.
Its interior spaces also do not disappoint. Rooms and facilities are innovatively decorated and elegant, with modern Moroccan aesthetics. Each room has a unique feature, including stone fireplaces, bejmat tiles, or antique furnishings. If you are feeling hungry, head to the restaurant, which serves up tasty Mediterranean and Moroccan cuisine. The seafood is particularly noteworthy. You can wash your meal down at the bar that has an open terrace looking into the gardens.
Visitors raved about the hotel's spectacular grounds, impeccable experience, and attentive service.
Hotel details
Address: 
Douar Abiad, Circuit De La Palmeraie, Bp 513, 40000 Marrakesh, Morocco.
Guest rating:
4.6 out of 5
Price per night:
From $220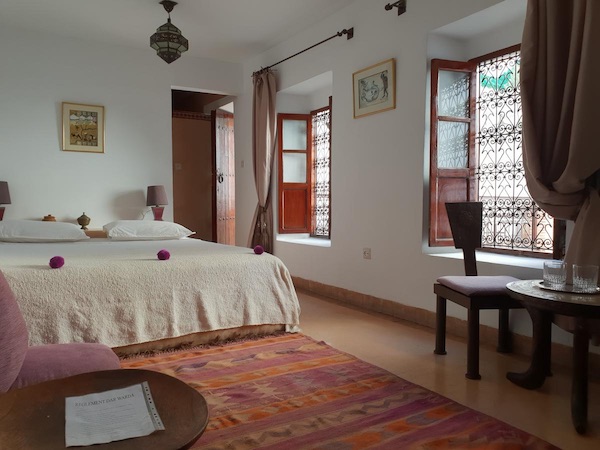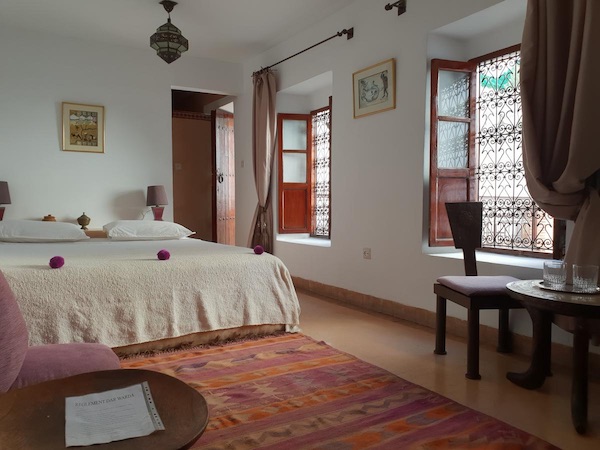 Dar Warda
One of the most quintessential Moroccan experiences is staying at a riad (private medina house). Dar Warda is an unforgettable, four-bedroom riad experience that feels like staying in a private residence.
Dar Warda is walled in like many other riads. The walls are an unassuming veil for the luxurious experience waiting inside. Although there are only four guest rooms, they are spread throughout three floors offering optimal privacy. Rooms are appointed with a traditional Moroccan design and have antique and modern furnishings. However, you don't want to just stay in your room because the hotel's facilities are charming. There is a delightful library, romantic dining room, and cozy sitting room.
Guests enjoy the traditional atmosphere, intimate setting, and spectacular rooftop.
Hotel details
Address: 
266 Derb Sidi Bou Amar riad laarouss, Medina, 40000 Marrakesh, Morocco.
Guest rating:
4.7 out of 5
Price per night:
From $80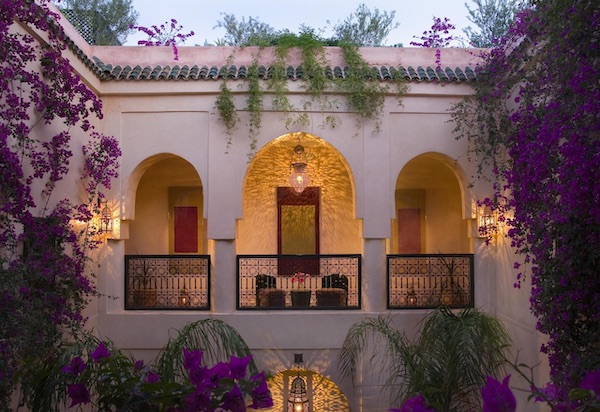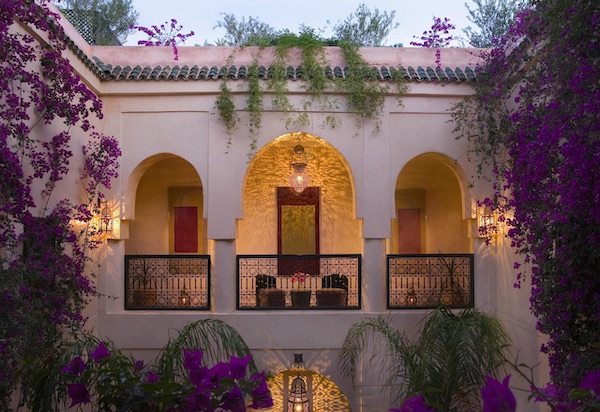 Riad Meriem
Riad Meriem strays a bit from your traditional Moroccan riad experience. It offers the intimacy of a typical riad with just five rooms but diverges in its design choices. You can find international themes in the catholic and Asian influences laced into the traditional Moroccan design at this hotel.
There is nothing understated about Riad Meriem. Everything at this hotel is ultra-luxurious and indulgent. You are not a nameless face like you might be at a large chain hotel. This hotel customizes your experience, whether it's booking treatments at private spas for you, helping you plan an Atlas Mountain ATV experience, or booking private dining tables at top restaurants.
People appreciated the hotel's medina location, exceptional service, and stylish décor.
Hotel details
Address: 
97 Derb El Cadi, Azbezt, Medina, 40000 Marrakesh, Morocco.
Guest rating:
4.3 out of 5
Price per night:
From $120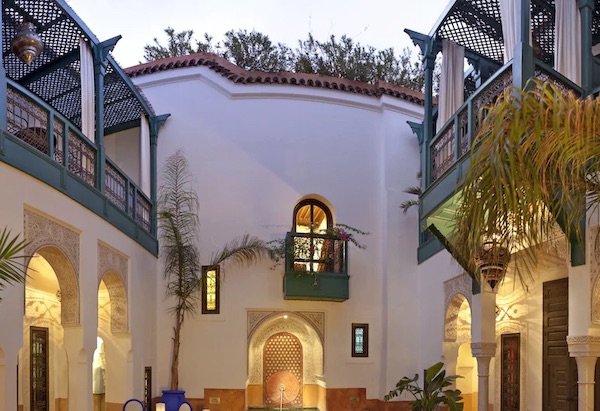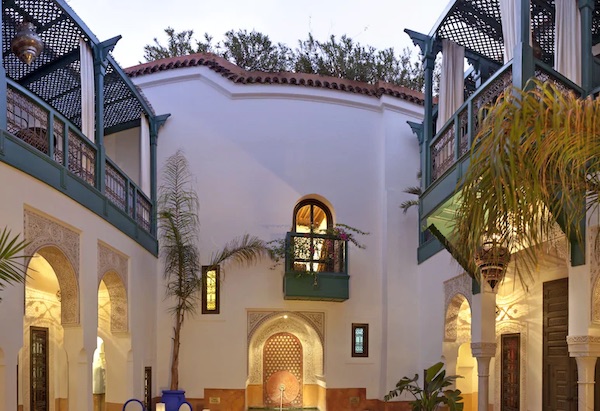 Le Farnatchi
The unassuming wooden door outside the hotel gives visitors no clues about the luxury waiting inside. However, once you enter, all expectations are immediately exceeded.
Le Farnatchi has everything a guest could ever want in a Moroccan hotel. Every one of its nine rooms is bursting with charm and elegance. The grounds are equally as marvelous, with a beautiful courtyard and romantic rooftop. You can order delicious Moroccan cuisine for dinner and call for drinks on any part of the property. The hotel has a spa with two marble hammams (Turkish baths) where you can unwind and detox. If you need help planning your itinerary, staff are happy to assist.
Guests love the hotel's charm, outstanding dining, and luxurious details.
Hotel details
Address: 
Derb el Farnatchi, Rue Souk el Fassis, Qua'at Ben Ahid, Marrakech, 40000, Morocco, 800-246-8357.
Guest rating:
4.8 out of 5
Price per night:
From $225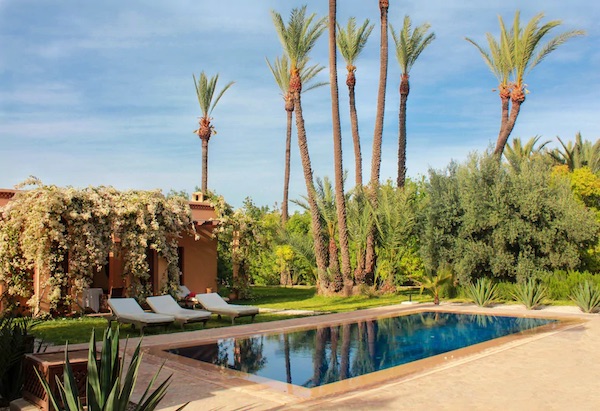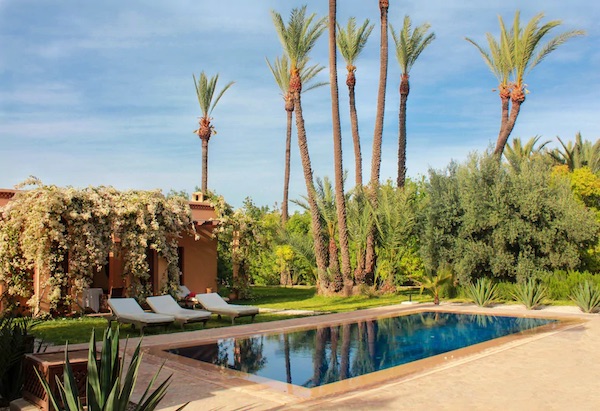 Jnane Tamsna
If you're traveling with a family, the Jnane Tamsna Hotel offers plenty of amenities to please everyone. The spectacular tree-lined grounds offer clay tennis courts, yoga, and pilates to entertain guests. Just walking around the property is breathtaking.
Every one of its 24 rooms blends traditional Moroccan design with some contemporary fixtures and details. While there are many activities you can do at the hotel, you can choose to relax and enjoy the spa services. You don't even have to leave your room for treatment. In-room services can be arranged for your convenience. The hotel's restaurant serves up tasty Med-Moroccan fusion cuisine with ingredients sourced from the property.
This hotel's highlights are its tranquil environment, fantastic food, and outstanding amenities.
Hotel details
Address: 
Route Douar Abiad, La Palmeraie, Marrakech, 40000, Morocco, 800-246-8357.
Guest rating:
4.4 out of 5
Price per night:
From $180
About our boutique hotel recommendations in Marrakech
We are a travel research company. We help you discover the best boutique hotels in Marrakech by researching the internet for you. It's not just our opinion, it's the opinion of many travelers who have been there before you. We make it easy for you to find out about cool design hotels and unique design hotels in the city. Some of them might be so romantic you might not want to leave your room.
Please note, we only list hotels that have an aggregated guest review rating of at least 4.0 out of 5. We aggregate all reviews from different booking sites and other unbiased review websites. Hence, you can be certain all hotels listed above offer you a great stay in Marrakech.
Best price guarantee
We partner with Booking.com and Hotels.com to provide you with the lowest price guarantee on your stay in Marrakech! Both those websites offer price matching. That ensures that you are paying the lowest price available online. If you find a cheaper offer on another website for the same cool hotel in Marrakech at least 24 hours before check-in, contact them to claim a refund of the difference!
Top 5 boutique hotels in Marrakech
Before you go, let's summarize this guide. Based on thousands of guest reviews and tips from travel experts, these are the best boutique hotels in Marrakech:
More Marrakech tips
If you like our guide above, you should also check out our other articles about Marrakech:
Best cheap hotels in Marrakech
Best luxury hotels in Marrakech