Whether guests to a country or city are staying for leisure or business, sometimes a hotel near the airport makes the ideal choice. However, these airport hotels, as they are called, do not only have to be strictly functional. They can be beautifully furnished, richly accommodating and finished with all the modern conveniences that make for a comfortable, relaxing and enjoyable stay.
We have compiled a list of the best airport hotels in the world, and you can find the details below: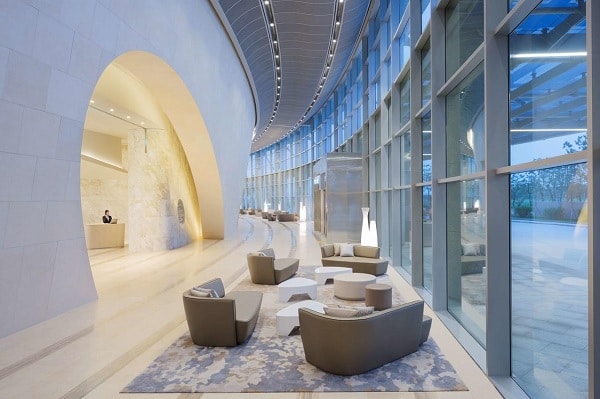 Grand Hyatt Incheon
Location: Seoul
Price: from $150 per night at Booking.com
What To Expect: The large and luxurious hotel is located only a few minutes from the terminals of the Incheon International Airport in Seoul. It makes the perfect location to shake off jet lag or for extended weekends and holiday trips. The hotel features 1024 guestrooms, several meeting venues and dining options, heated indoor pools, and a fitness center. It is the largest Hyatt hotel outside of North America.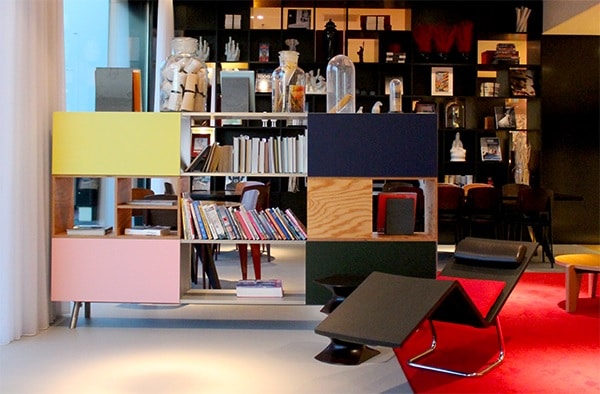 CitizenM Schiphol Airport
Location: Amsterdam
Price: from $135 per night at Booking.com
What To Expect: Only a four-minute walk from the main concourse at Schiphol Airport in Amsterdam, this hotel offers everything a weary traveler needs for a fast yet comfy recharge. The modern and contemporary hotel features a fresh take on the pod hotel concept and provides excellent service, free Wi-Fi, and a youthful, energetic air.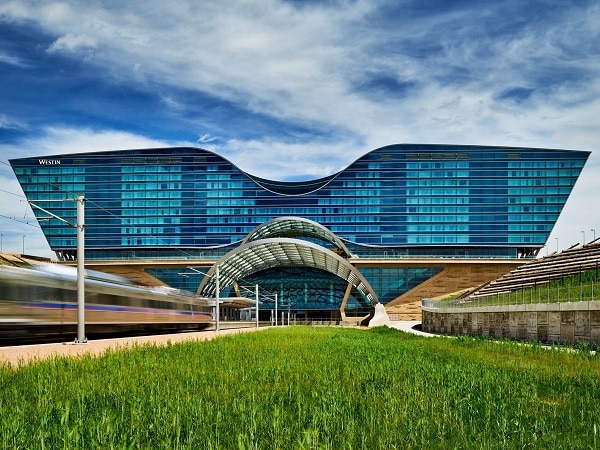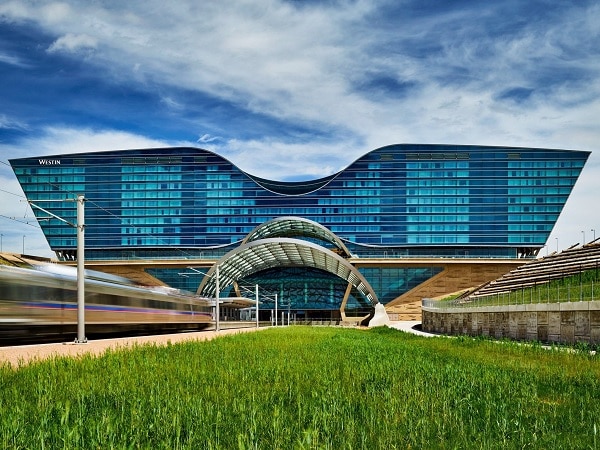 The Westin Denver International Airport
Location: Denver
Price: from $275 per night at Booking.com
What To Expect: With a direct connection to the Denver Airport, this hotel ensures a seamless transition between arrival and departure between hotel and airport. Of the 519 soundproof guest rooms, 35 of them feature panoramic views of the downtown Denver area so that jet-lagged travelers have something to look forward to when they have finally recharged. As part of the hotel's many features, the signature Denver Restaurant and Sky Lounge & Bar offer guest fine dining and a place to relax and unwind.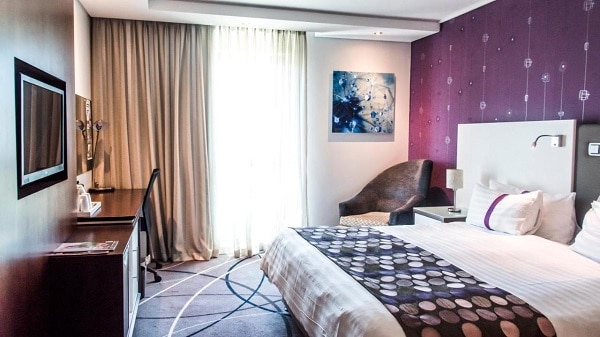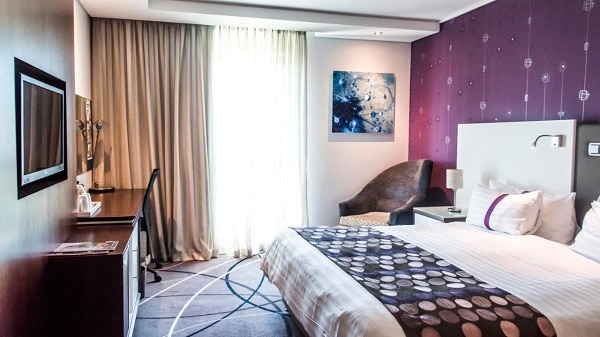 Hotel Verde, Cape Town
Location: Cape Town
Price: from $110 per night at Booking.com
What To Expect: This hotel is just 400m from the Cape Town International Airport and a 15-minute drive to the city's main attractions. Therefore guests can quickly sleep off the jet lag after a long flight in one of the vibrantly designed and soundproof rooms then be immersed in the culture and rich heritage of the country within minutes.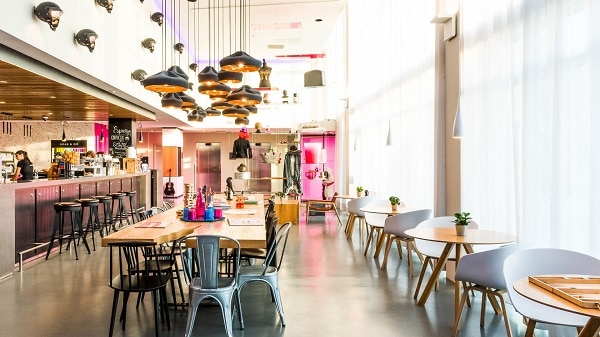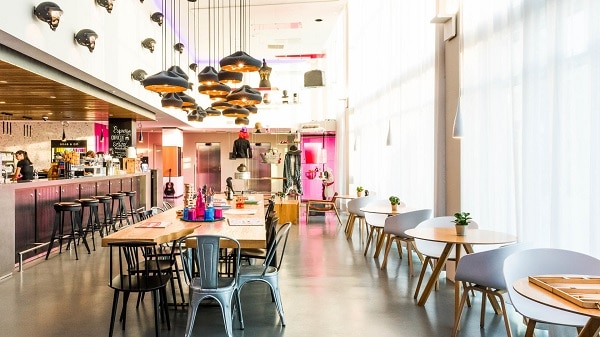 Moxy, Milan
Location: Milan
Price: from $85 per night at Booking.com
What To Expect: Developed and launched by the Marriott Hotel group, the Moxy Hotel of Milan is adjacent to the Malpensa Terminal 2 and is opposite to the airport's car park for easy access to weary, traveling guests. The hotel is a budget-friendly and situated in a four-story building. The 162 rooms are comfortably designed in a tasteful, organic and linear fashion. They are soundproofed and connected to Wi-Fi.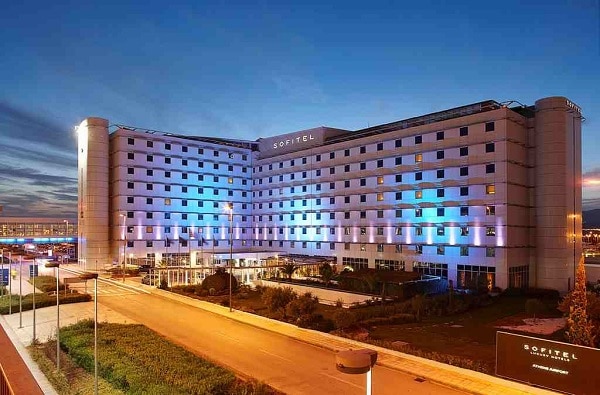 Sofitel London Heathrow
Location: London
Price: from $160 per night at Booking.com
What To Expect: The luxurious hotel is connected to Heathrow Terminal 5 via a walkway. When guests are not sleeping off jetlag, they can enjoy the modern conveniences such as health spa, 24-hour gym, two bars, 2 restaurants and panoramic views of the airport. Guests can also access Central London via direct train services from Heathrow Airport.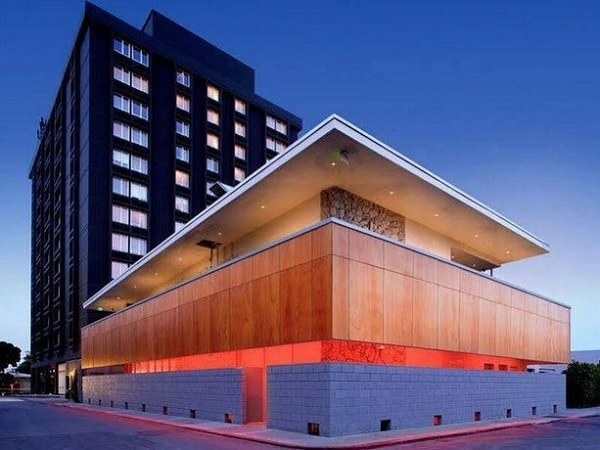 Custom Hotel
Location: Los Angeles
Price: from $130 per night at Booking.com
What To Expect: Located within a mile from LAX, the Custom Hotel of Los Angeles brags as a central location in the iconic beach town and within a few minutes' walk from several restaurants, Santa Monica and South Bay. It is close to many cultural landmarks, Playa Vista, and well-known universities. If guests are just looking for a place to rest their heads, there are few hotels that offer the comfort this hotel does as it features 300-thread count linens and ultra-comfy beds.