There are few places in the United States that are as unique as Denver. This is the "Mile High" city that puts you in easy access to the continental U.S.'s best mountain range, which is something that you will never forget.
There are so many things to do in a place like Denver that has a very unique identity. With the best skiing, hiking trails, a few sports teams, and more, there really is something for everyone in the area.
Now, one of the best ways to experience a city like Denver is by staying in a luxury hotel. Is this always necessary? No, but it can elevate your stay to a whole new level. This also ensures that you are going to get your money's worth.
So, here are three of the best luxury hotels located in Denver!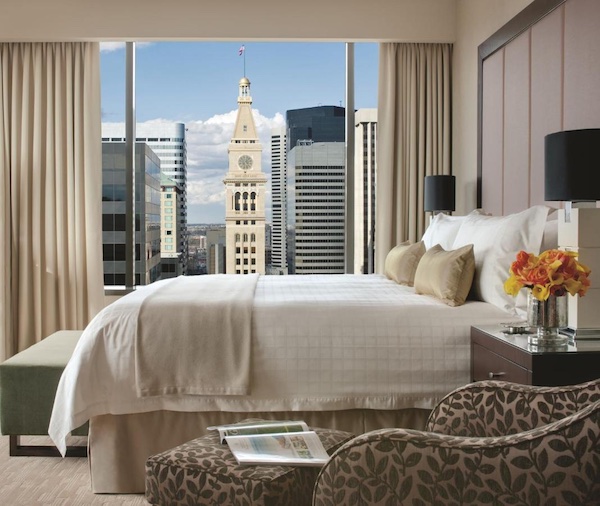 Four Seasons Denver
There is no better way to kick off a list of the best luxury spots than with the Four Seasons. Four Seasons is a really well-known luxury hotel brand that knows how to deliver the quality that you want out of a stay like that. Picking this option ensures that you are going to get a good experience while in town.
The Four Seasons in Denver is a fantastic option that should be at the top of your list no matter what. There are just under 250 rooms, which is fairly big but not overwhelming. Finding a hotel that fits into the perfect capacity zone is key.
There is also a restaurant right inside the hotel. It is called Edge and is an American steakhouse. This is a delicious option to choose when staying here. However, the big restaurant district is right outside of the hotel's doors. So, there are a plethora of incredible options right outside to take advantage of.
In terms of other features and amenities, the Four Seasons spares no expense. There is a spa, sauna, bar, swimming pool, business center, and so much more. As you can see, you are getting the whole value out of your stay and more.
Hotel details
Address: 
1111 14th Street, Denver, CO 80202, United States of America.
Guest rating:
4.6 out of 5
Price per night:
From $580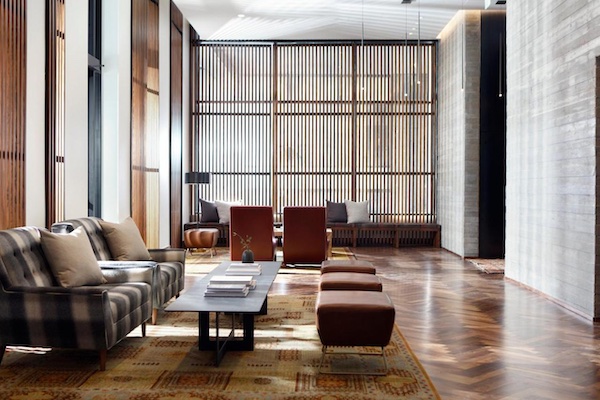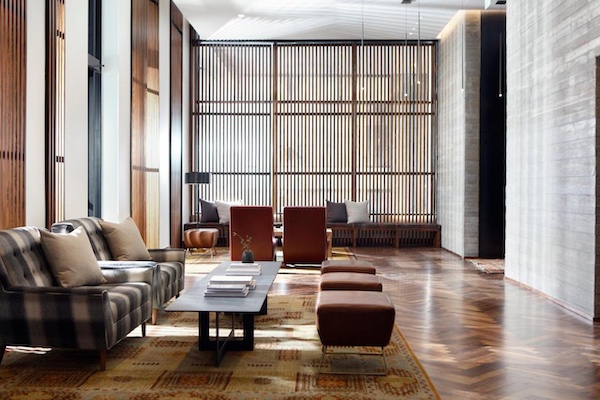 Kimpton Hotel Born
Next up is the Kimpton Hotel Born. The city's LoDo neighborhood is a pretty interesting one that is absolutely worth checking out. This is where you go to shop, dine, be entertained, and more. This is considered the "urban" area of Denver that is super modern and updated. This is even the home to the Colorado Rockies.
LoDo is also home to a decent amount of luxury. Kimpton Hotel Born is located here, so you will be right in the middle of a really cool area of Denver. A big part of your decision as to what hotel you want to stay in relies on the physical location. No one wants to stay in a boring spot of the town. When staying here, this will not be an issue.
With 200 rooms, it sits in the normal range of rooms for a luxury hotel. With the somewhat higher capacity, there are a number of great amenities that come along with the stay. Some include a bar, library, restaurant with a full kitchen and room service, and more! Although you will probably spend most of your time in the city, having a quality hotel is also really important.
Hotel details
Address: 
1600 Wewatta Street, Denver, CO 80202, United States of America.
Guest rating:
4.6 out of 5
Price per night:
From $230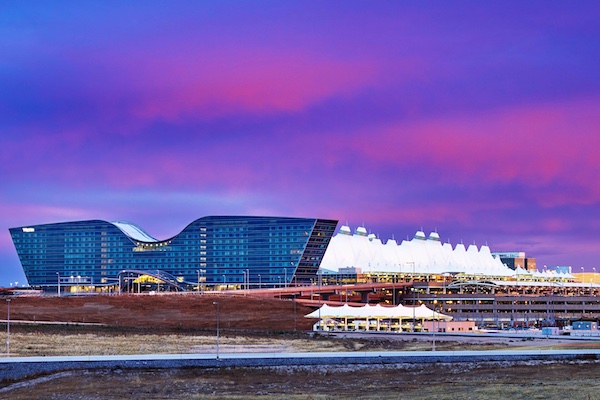 The Westin Denver International Airport
Normally, airport hotels would never make a list like this, but the Westin at the Denver International Airport pushes the limits for what an airport hotel can be. Usually, staying right at the airport, at least in terms of luxury, is less than ideal. For this option, it is both luxurious and convenient if you have a flight coming up.
This is a contemporary hotel that really ups the ante for what you thought airport hotels could be. This is also by far the largest hotel on our list with over 500 rooms. However, it really comes as no surprise because it is in an airport. You aren't there to escape crowds rather be close to your flight when the time comes.
There are also some nice perks that come with the location. There is a bar and restaurant on-site, so you don't even have to leave once you get there if you so choose. There is also a swimming pool for some relaxation options to take a load off and get ready for another long day of traveling. Overall, this hotel is one that will defy any notion that you thought you knew about airport accommodations.
Hotel details
Address: 
8300 Pena Boulevard, Denver, CO 80249, United States of America.
Guest rating:
4.5 out of 5
Price per night:
From $320
About our luxury hotel recommendations in Denver
We are a travel research company. Our team helps you discover the best luxury hotels in Denver by researching the internet for you. We have also visited some of these places. Hence, it's not just our opinion, it's the opinion of many travelers who have been there before you. We make it easy for you to find out about the most luxurious and exclusive 5-star hotels in the city.
Please note, we only list hotels that have an aggregated guest review rating of at least 4.0 out of 5. We aggregate all reviews from different booking sites and other unbiased review websites. Hence, you can be certain all hotels listed above offer you a great stay in Denver.
Best price guarantee
We partner with Hotels.com and Booking.com to make sure you get the best price for your stay in Denver! Both sites offer price matching. That means you pay the lowest prices for your stay. If you find a cheaper offer on another website for the same luxury hotel in Denver at least 24 hours before check-in, contact them to claim a refund of the difference!
Top 3 luxury hotels in Denver
Now that you've gone over this guide, let's summarize it. We got to know what the best 5-star hotels in Denver are thanks to thousands of guest reviews and tips from travel experts:
More Denver guides
If you like the advice we've given you above, make sure to check out some of our other articles about Denver: