If you are looking for a lively and vibrant city, bursting with art galleries, cultural attractions, and trendy boutique areas then look no further than the city of Milwaukee. Located in the American state of Wisconsin, Milwaukee is the largest city in the state and is a popular destination for young professionals and artistic types.
With Lake Michigan bordering its east coast, the city of Milwaukee has beautiful natural areas, attractive green parks, and excellent shopping districts. The city is also known for its excellent craft beer industry and has the affectionate nickname 'Brew City' thanks to its historical past in beer brewing.
There is absolutely something for everyone in this interesting city, from the Milwaukee Art Museum to paddleboarding water sports on the Riverwalk. Whether you are looking for a quiet artistic break or a trip filled with visits to local cultural attractions, the city of Milwaukee will have something to keep everyone entertained.
In this guide to Milwaukee, we will talk about the 5 best areas to stay in and why they are brilliant. From the Historic Third Ward known for its art galleries to the popular area of Westown, we will show you the best places to stay in this stunning city.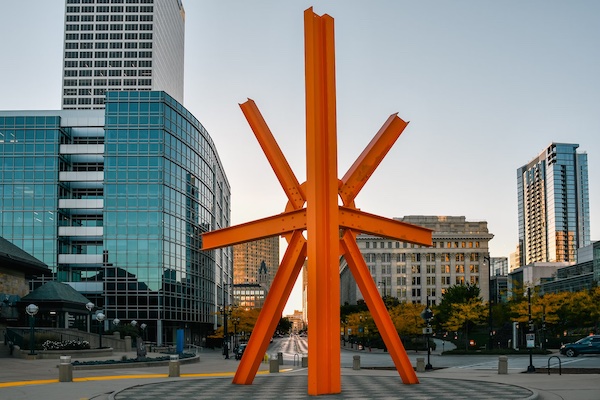 Historic Third Ward
The Historic Third Ward is a neighborhood located in downtown Milwaukee, packed with trendy art galleries, coffee shops, and restaurants. The area is also home to the award-winning Riverwalk, recognized for its excellent architecture and is known for its artistic culture. At night the area's art galleries come alive with events and exhibitions.
The Historic Third Ward is also known as the home of the Milwaukee Public Market, a year-round public market selling unique Milwaukee souvenirs, local produce, and arts and crafts. It is also where the famous Harley Davidson Museum is located, making it a great draw for biking enthusiasts.
Originally, the area was a bustling industrial and commercial hub, with numerous warehouses and factories lining the streets. Nowadays, these iconic warehouses are home to trendy apartments and art galleries and the area is known for its unique mix of residential, commercial, and cultural spaces.
In keeping with its arty vibe the neighborhood is also home to the Milwaukee Institute of Art & Design and the Broadway Theatre Center, which hosts a variety of theater productions throughout the year. You can see why the Historic Third Ward is so popular with artists which makes it the ideal destination for anyone interested in Milwaukee's modern culture.
Things to see in the Historic Third Ward:
Visit the Harley Davidson Museum
Paddle-board along the Riverwalk
Visit the Grohmann Museum
Best place to stay in Historic Third Ward
Kimpton Journeyman Hotel. Address: 310 E Chicago Street, Milwaukee, WI 53202, United States of America.
East Town
The trendy area of East Town is located on the east side of the downtown area of Milwaukee. Home to the Milwaukee Art Museum, the neighborhood is a vibrant and modern area filled with modern eateries and sophisticated bars. It is one of the coolest areas of the city and attracts many people with its buzzy nightlife and interesting cultural sights.
If you are looking for an area where you can be immersed in the arts then East Town is the perfect location. The Marcus Center for Performing Arts and the swanky Pabst Theater have nightly concerts and comedy performances to keep visitors entertained.
The area is also well-known for its family-friendly activities with excellent children-focused centers such as the Betty Brinn Children's Museum and the exciting Discovery World. There are also many wonderful festivals hosted in the local parks in the East Town area, including the annual Jazz in the Park which takes place in Cathedral Square Park.
For anyone looking to connect with nature during their stay in Milwaukee, then East Town is the perfect location due to its proximity to the Lake Michigan shoreline. With spectacular views across the lake, people can enjoy the beachside areas or join a boat tour across the water.
East Town is the ideal location for anyone looking for an artsy area that also has nature at its fingertips.
Things to see in East Town:
Visit the Milwaukee Art Museum
Pabst Theater
Lake Michigan shoreline
Best place to stay in East Town
The Pfister Hotel. Address: 424 East Wisconsin Avenue, Milwaukee, 53202, United States of America.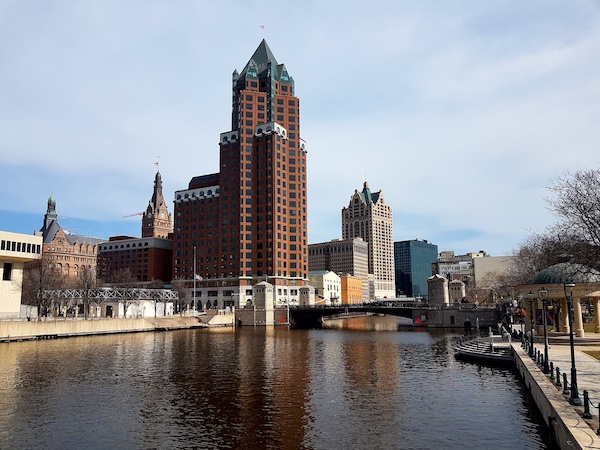 Westown
Westown is located in the downtown area of Milwaukee, near Lake Michigan, and home to many of Milwaukee's famous landmarks. Visitors to the Westown area can enjoy exploring the Milwaukee Public Museum, and the well-known Pabst Brewing complex, where you can take a guided tour and sample a Pabst beer.
For any sporting fans, Westown is also excellently located near the Fiserv Forum, a sporting arena that is home to the Milwaukee Bucks and the Marquette Golden Eagles men's basketball teams. It is also an excellent area for festivals and cultural events which are often hosted in the nearby parks and centers.
The Westown area is the ideal place for anyone looking for a central location, where they can access excellent bars, cafes, and restaurants while being close to Milwaukee's iconic sights.
The area is diverse, with plenty of things to see, shopping, and dining options. Travelers can explore the historic buildings of Milwaukee City Hall and learn about the city's rich history. You'll also find an excellent selection of boutique shops and restaurants here.
Whether you're looking for a quick bite to eat or a night out on the town, Westown has something for everyone.
Things to see in Westown:
Take a tour of the Pabst Brewing Complex
Visit the Milwaukee Public Museum
See the Milwaukee City Hall
Best place to stay in Westown
Brewhouse Inn & Suites. Address: 1215 North 10th Street, Milwaukee, WI 53205, United States of America.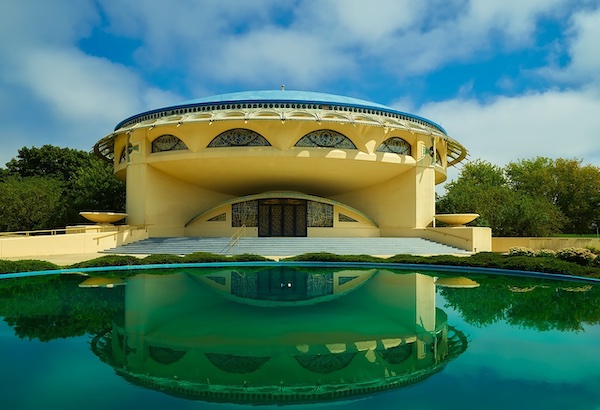 Wauwatosa
Located a quick 15 minutes from the downtown area of Milwaukee is the attractive area of Wauwatosa. The area is a quiet suburban area that is home to a mix of residential neighborhoods, commercial districts, and parks and recreational areas.
It is the perfect base for anyone looking to get away from the hustle and bustle of the city while still being within reach of its excellent attractions.
Although it is located outside of the downtown area there is still plenty to do in Wauwatosa. The area is known for its excellent parks and recreational areas such as the popular Hart Park and the Menomonee River Parkway which are perfect areas for hiking and picnicking.
Due to its quieter laid-back atmosphere, the Wauwatosa area is popular with families with plenty of wonderful kid-friendly eateries and cafes creating a small-town charm to the area.
Visitors staying in Wauwatosa can spend days exploring the local attractions such as the Milwaukee County Zoo. However, if you are looking for a more relaxing daytime activity you can visit one of the many excellent shopping malls such as the Mayfair Mall.
The area of Wauwatosa is also a brilliant place for golfers with excellent golf courses available for players to enjoy.
Things to see in Wauwatosa:
Visit the Milwaukee County Zoo
Stroll around Menomonee River Parkway
Shop and dine at the Mayfair Mall
Best place to stay in Wauwatosa
Residence Inn by Marriott. Address: 1300 Discovery Parkway, Wauwatosa, 53226, United States of America.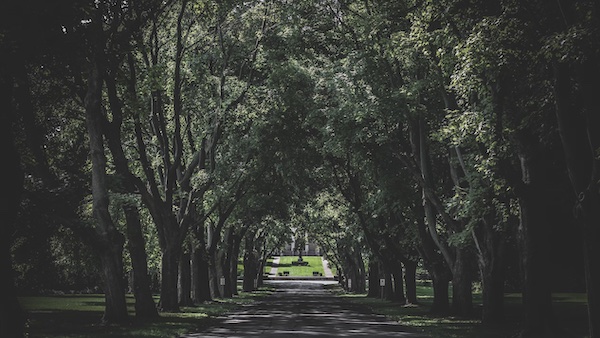 Brookfield
Brookfield is located outside of the downtown area of Milwaukee and is known for its excellent shopping areas, natural park areas, and its many annual cultural events and festivals.
Visitors to Brookfield will be attracted by its brilliant recreational options with plenty of places to go hiking or join a biking trail. Fox Brook Park is a popular destination for those looking to embrace the outdoors with multiple options to walk, fish, or swim.
The city also has several golf courses and a number of nearby lakes and rivers for water activities. Travelers to Brookfield can enjoy connecting with nature thanks to the expansive green spaces in the city.
Activities such as tennis, soccer, and volleyball are popular in Brookfield, the city also has two ice skiing rinks and is home to the Wiberg Aquatic Center located at Wirth Park.
However, if you are looking for a more relaxing activity, then a visit to Brookfield Square Mall, the largest mall in the Milwaukee area, may be the perfect pastime. Here you can shop to your heart's content with a variety of shops and department stores and excellent dining options.
Overall, Brookfield offers a great combination of shopping, outdoor activities, and cultural events, within close proximity to Milwaukee, making it a great place to visit for people of all ages and interests.
Things to see in Brookfield:
Visit Fox Brook Park
Take a splash at Wiberg Aquatic Center
Shop at the Brookfield Square Mall
Best place to stay in Brookfield
Holiday Inn Express & Suites. Address: 115 Discovery Drive, Brookfield, WI 53045, United States of America.
Where travel critics stay in Milwaukee
Want to know where travel critics from publishers like The New York Times, Frommer's, Fodor's and Lonely Planet stay in Milwaukee? Have a look at our overview of all recommended hotels and accommodations in Milwaukee.
Budget
"The Ambassador Hotel is a recently refurbished Art Deco gem from 1927. There's a restaurant, cafe and cocktail bar — called the Gin Rickey — on site. Liberace was the house pianist in the 1930s. And Kennedy and the Beatles visited in the 1960s." – New York Times.
Address: 2308 West Wisconsin Avenue, Milwaukee, WI 53233, United States of America.
Mid-range
"This 90-room hotel sits in the exquisitely renovated old Pabst Brewery complex. Each of the large chambers has steampunk decor, a kitchenette and free wi-fi. It's at downtown's far west edge, about a half-mile walk from sausagey Old World 3rd St and a good 2 miles from the festival grounds." – Lonely Planet.
Address: 1215 North 10th Street, Milwaukee, WI 53205, United States of America.
Luxury
"With its aqua and coral color scheme and innovatively designed suites, the Hotel Metro reinterprets the art deco look. A curved wall in each suite shelters the bed from the sitting area. The hotel is three blocks from the lakefront museums." – Fodor's.
Address: 411 East Mason Street, Milwaukee, WI 53202, United States of America.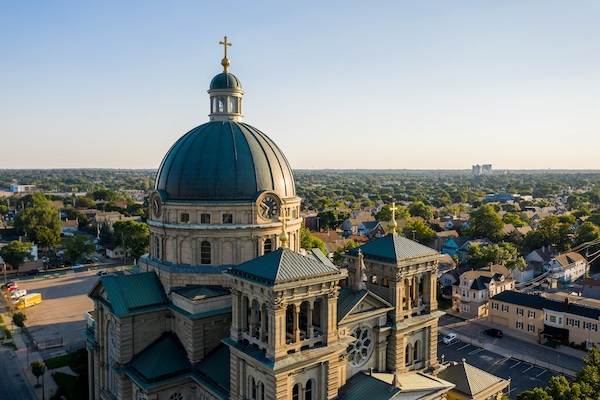 FAQ: Milwaukee hotel tips
Looking for the best budget, boutique, or luxury hotel in Milwaukee? Or maybe you're a backpacker looking for a magnificent hostel? Want to know which hotel serves a great breakfast? Here are the answers to all those and other questions about where to stay in Milwaukee.
How much do I have to pay for a night in a hotel in Milwaukee?
For 3-star hotels, the average rate is around $120 per night. If you're looking for a 4-star hotel, then the rates are around $180 per night. The average rate for a 5-star hotel in Milwaukee is around $230 per night.
What is the best affordable hotel in Milwaukee?
If you are on the hunt for an affordable hotel, then you should consider reserving SpringHill Suites Milwaukee Downtown. It is a great option for those on a budget, as it provides good value for your money. Additionally, the hotel is in a suitable location, and professional travelers have given it their approval. Moreover, the guests who have stayed at the hotel have shared positive reviews. We also have a list of the best budget hotels in Milwaukee.
What is the best boutique hotel in Milwaukee?
If you fancy a bit of extravagance but prefer to stay away from the well-known chain hotels, then Saint Kate Arts Hotel is an excellent option for you. This hotel has been very well-reviewed by travelers and experts alike. For more information on other cool hotels, take a look at our list of the top boutique hotels in Milwaukee.
What is the best luxury hotel in Milwaukee?
If cost is not an issue, The Pfister Hotel is a great option for those seeking a luxurious hotel in Milwaukee. This establishment offers excellent customer service, is situated in an ideal location, and has garnered high reviews from customers and travel experts alike. To discover more 5-star hotels, take a look at our selection of the best luxury hotels in Milwaukee.
Which Milwaukee hotel serves a delicious breakfast?
To begin the day on a positive note, the Pfister Hotel is a great choice if you're seeking accommodations in Milwaukee with a fantastic morning meal. Those who have recently stayed there have provided excellent reviews about the breakfast provided at the hotel.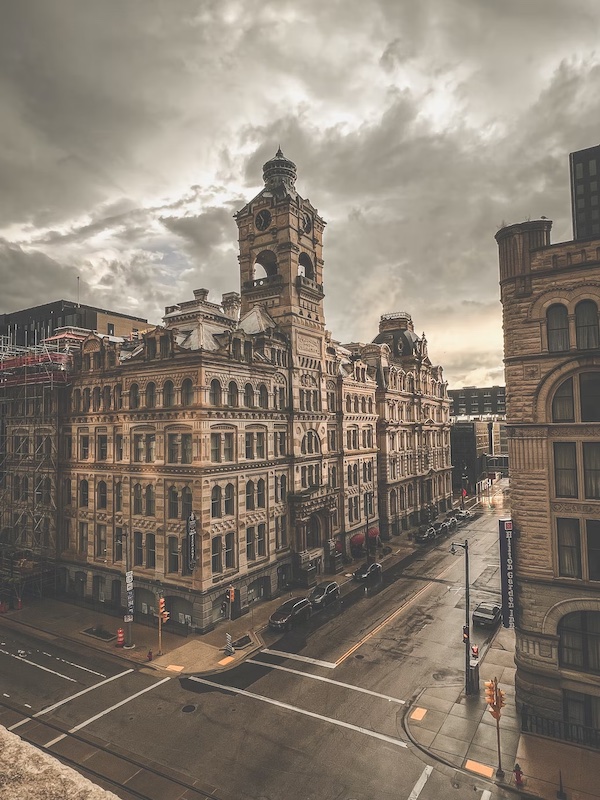 Best time to visit Milwaukee
The best time to visit Milwaukee is during the warm and pleasant months of June to September. These summer months offer a fantastic opportunity to experience Milwaukee at its most lively, with countless festivals, outdoor activities, and events taking place all around the city.
The weather during this time is ideal, with average temperatures ranging from 70 to 80 degrees Fahrenheit (ca. 21–27 °C), making it perfect for exploring the city's numerous attractions, parks, and lakefront areas.
One of the most significant events that Milwaukee is known for is Summerfest, the world's largest music festival, which usually takes place in late June to early July. This 11-day extravaganza features over 800 acts across multiple stages, drawing visitors from all over the world.
The summer is also when you can enjoy various cultural festivals such as the Polish Fest, Festa Italiana, and German Fest, which showcase the city's diverse heritage through music, food, and entertainment. And who can forget the Wisconsin State Fair, held in August? It's a must-visit event for families and food enthusiasts alike, with its thrilling rides, agricultural exhibits, and a mouth-watering array of food vendors.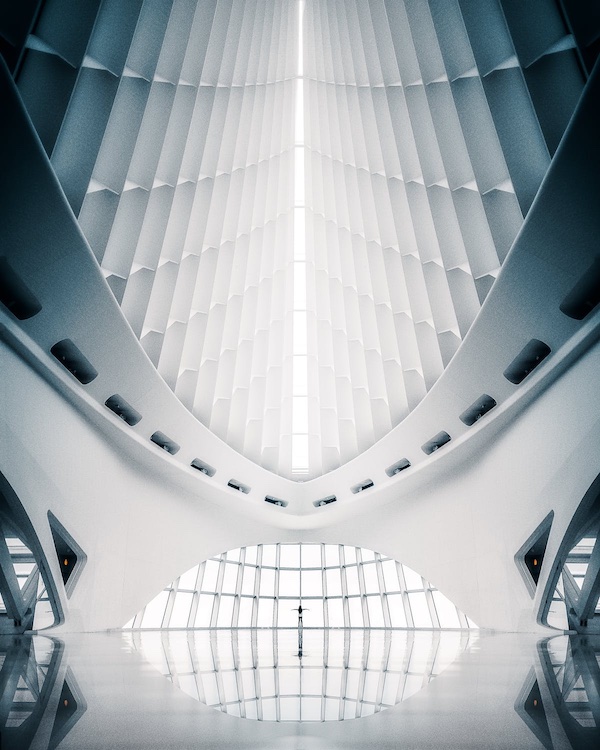 Best things to do in Milwaukee
There are many things to do in Milwaukee and the surrounding areas, including day trips, attractions, museums, sightseeing tours and many other activities. Here's our list of 3 things you should definitely do when you're in Milwaukee:
Discover Iconic Milwaukee Tour
Swap the big bus tours for a crowd-free experience. Traveling in an open-air, five-seater electric vehicle, you'll thoroughly explore the historic city of Milwaukee, from popular tourist destinations to some hidden gems that most visitors miss. As you travel, your guide will fill you in on Milwaukee's rich and exciting history. Price: $60. More info.
Skip The Line: Harley-Davidson Museum
Harley-Davidson is one of the world's most famous motorcycle brands. Learn about the brand's 100-year history at the Harley-Davidson Museum in Milwaukee and see hundreds of memorabilia. Learn about how the brand became a household name and the culture that was created around it as you walk through the museum. Price: $22. More info.
Milwaukee Sightseeing Bus Tour
Discover Milwaukee on a small-group sightseeing tour. Walk first through the downtown, pass by the City Hall building, discover Pabst Theatre, and stroll along the river. Then, board the bus and make stops at the Black Cat Alley, the North Pont Lighthouse, and much more. Price: $40. More info.
More things to do in Milwaukee
Deciding where to stay in Milwaukee
Let's recap what we just learned in this article. We've covered the best areas of Milwaukee above. Now you can decide where to stay while visiting!
Top 5 neighborhoods to stay in Milwaukee
Historic Third Ward
Westown
East Town
Wauwatosa
Brookfield
As you have seen in this travel guide, there are plenty of things to explore, and deciding where to stay in Milwaukee is important. Whether you stay in Historic Third Ward, Westown, East Town, Wauwatosa or Brookfield, all those neighborhoods are in good locations.
The atmosphere of the area, whether you travel for leisure or business, whether you travel with your family or friends, and proximity to the attractions you prefer to visit should probably be the deciding factors. Whatever your preference is, you'll have a great stay in Milwaukee.
More Milwaukee tips
Take a look at our other guides about the best places to stay in Milwaukee: