Vienna is the fabulous capital of Austria, and it is a positively remarkable destination for every type of traveler. Vienna is full of fascinating history, beautiful architecture, colorful parks and gardens, and delectable cuisine.
If you are able to, be sure to visit in the spring to see the stunning blooming flowers around the city or in the fall months so that you are met with the most ideal weather possible. There are more than enough sights and museums to explore throughout Vienna to keep you busy and have immense fun during your visit.
Staying in a hostel is arguably the best way to have trouble-free access to all the best parts of Vienna, as they are typically located centrally and near all of the action. Continue reading to find out more about some of the finest hostels that are situated within the gorgeous city of Vienna.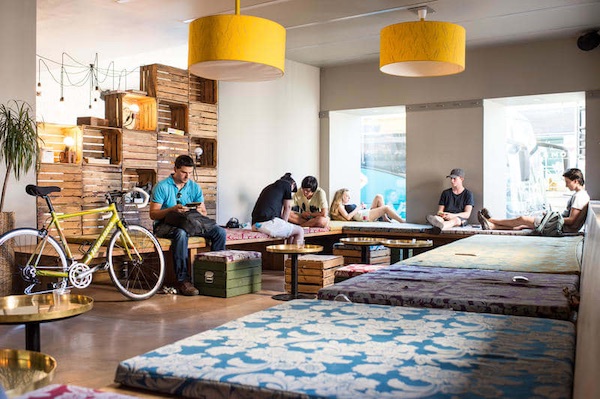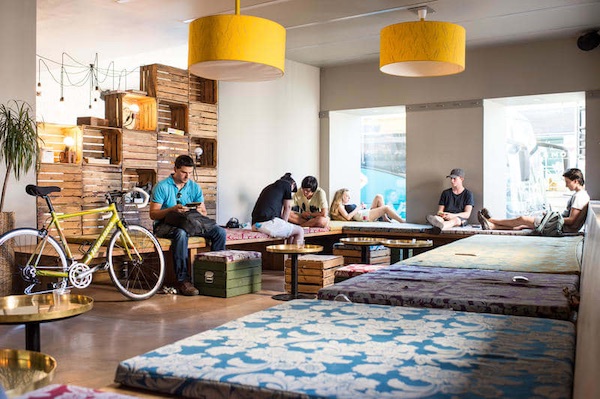 Wombats City Hostel Vienna at the Naschmarkt
Our first hostel is the Wombats City Hostel Vienna at the Naschmarkt, which is right next to the largest market available in Vienna. There are plenty of cultural attractions close by to here, such as the Vienna State Opera. There is a bar on the property of the hostel that is great for getting to connect with fellow travelers.
The rooms here are sizable, shared dormitories or private rooms and they all have en-suites. You can safely stow your items away in the luggage lockers in each room, and you will be provided with fresh bedding to have during your stay. Guests may utilize the kitchen space and play some games of pool in the cozy common area found here.
Hostel details
Address: 
Rechte Wienzeile 35, Vienna, Austria.
Guest rating:
4.6 out of 5.
Price per night:
from $14.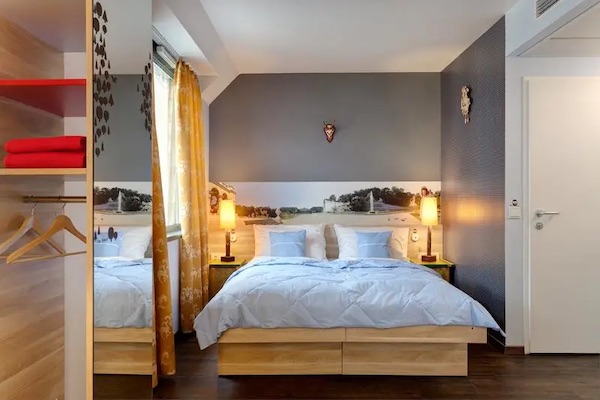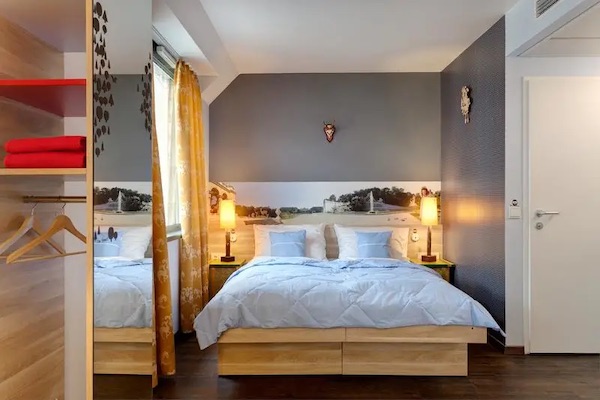 MEININGER Vienna Downtown Franz
MEININGER Vienna Downtown Franz is a hostel that is truly welcoming and brings all of its guests great comfort. This hostel is close to the Danube River, so you can easily take leisurely strolls along this scenic waterway. The breakfast here is affordable and all-you-can-eat, and pets are in fact allowed to join you during your stay if you happen to be traveling with them.
You may opt for a spacious mixed or female-only dorm, or there are private rooms if you would rather have some more alone time. All of the rooms have their own bathrooms for your convenience, as well as clean bed linens for every guest. If you want a quicker way to get around town, MEININGER has bicycles available to rent out, too.
Hostel details
Address: 
Rembrandtstrasse 21, Vienna, Austria.
Guest rating:
4.5 out of 5.
Price per night:
from $12.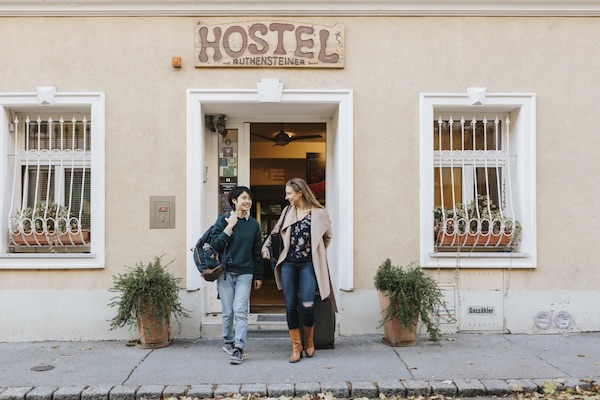 Hostel Ruthensteiner Vienna
Next up we have Hostel Ruthensteiner Vienna, which can be found within walking distance to many main Vienna attractions, such as the remarkable Schönbrunn Palace. Hostel Ruthensteiner has its own little brewery within the property, as well as a music room that you can jam out in. There is always something to entertain yourself with at this hostel.
Travelers may book mixed or single-sex dorms, and there are private rooms available, as well. All of the beds come with reading lights and outlets to charge up, and you can count on there being clean bed linens provided for you. Some of the rooms have their own bathrooms, but some do have to use shared facilities. Rent out a bike from the front desk for a fun way to see this gorgeous city.
Hostel details
Address: 
Robert Hamerling Gasse 24, 1150, Vienna, Austria.
Guest rating:
4.7 out of 5.
Price per night:
from $12.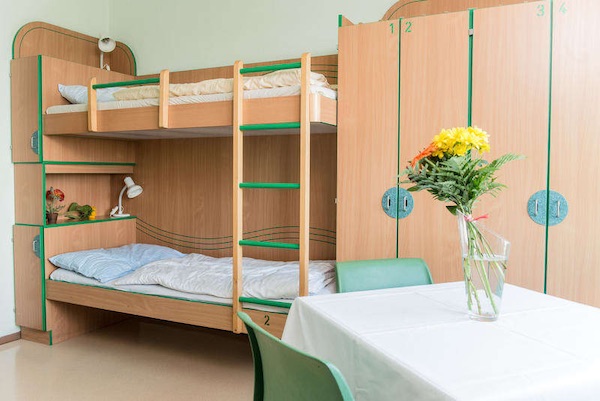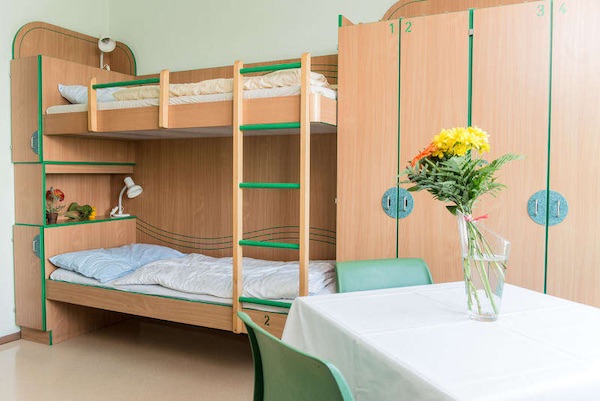 Hostel Hutteldorf
At Hostel Hutteldorf, you will be encircled by the serene gardens and parks that are scattered throughout Vienna. Getting outside is super easy from Hostel Hutteldorf, as there are abundant nature trails, and you can rent a mountain bike from the front desk of the hostel. There are plenty of tasty restaurants within walking distance from here, too. You may also make some friends and play a few games of foosball or table tennis at Hostel Hutteldorf.
There are either shared rooms or private rooms with en-suites, and they are all spacious and come equipped with their own television and microwave. All of the beds are set up with fresh linens and a reading light so that you can wind down with a good book at the end of a long day.
Hostel details
Address: 
Schlossberggasse 8, A-1130, Vienna, Austria.
Guest rating:
4.5 out of 5.
Price per night:
from $12.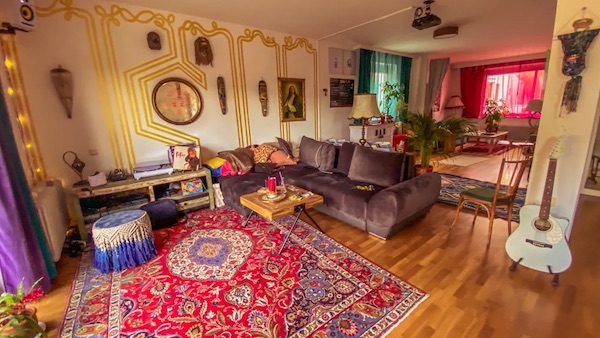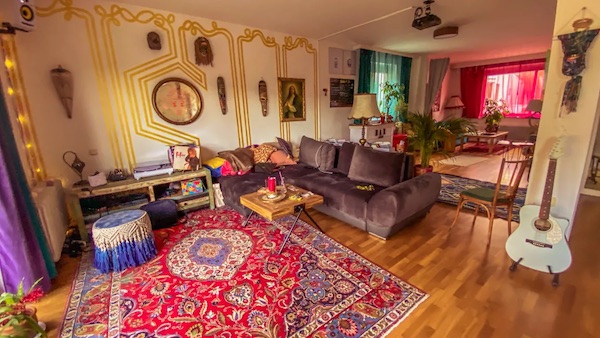 Prime Rooms Vienna 2.0
The last hostel in our Vienna guide is Prime Rooms Vienna 2.0, a trendy hostel that is within walking distance to many infamous sights in this beautiful city. The funky and colorful decor and art will surely make you feel welcome and ready to have plenty of fun. There are plenty of activities within the hostel, such as video games, board games, and a lovely outdoor terrace area to lounge on.
Patrons may choose between shared dorms or a private room with an en-suite and a balcony with stunning views of Vienna. There is a communal kitchen facility and there are meals available for a small price that are tasty and sure to fuel you up before or after days of exploring.
Hostel details
Address: 
Vilicusweg 10, Vienna, Austria.
Guest rating:
4.8 out of 5.
Price per night:
from $38.
Vienna has so much to see and experience within its borders, and staying in a hostel will ensure that you have the best access to all of the best attractions for a low price. There is really no better way to make friends from all over and have cozy accommodations.
About our Vienna hostel recommendations
Are you a solo traveler looking for a private room? Or a backpacker traveling around in a group wanting to stay in a cheap and cozy dorm? Above you will find the best hostels in Vienna for all your needs.
Please note, we only list hostels that have an aggregated guest review rating of at least 4.0 out of 5. We aggregate all reviews from different booking sites and other unbiased review websites. Hence, you can be certain all hostels listed above offer an excellent value-for-money stay in Vienna.
Best price guarantee
For our hostel recommendations, we work together with Hostelworld and Booking. These partnerships don't have any influence on the recommendations we make or on the order in which our recommended hostels are listed. The reasons why we have chosen to partner with these companies is that they're trustworthy, offer excellent service and they both apply the best price guarantee. This means you can claim a refund for the difference if you find your reservation cheaper on another website. It has to be for the same property, accommodation type, dates, cancellation policy and conditions, otherwise, you can't claim the refund for the difference. If you book through Booking.com then all you need to do is contact them at least 24 hours before your check-in date. If you book through Hostelworld you must claim the refund within 24 hours after you made the booking.
Top 5 hostels in Vienna
To summarize again, based on thousands of guest reviews, these are the best hostels in Vienna:
Why you should be careful when booking the cheapest hostel available
The cheapest hostels available are typically not in a great location. If you want to go sightseeing or go for a night out in central Vienna, you probably end up having to pay for public transport or a taxi to get there. So your stay could end up being more expensive compared to a stay in a central location. For first-time travelers, we recommend staying central anyway, but also for frequent visitors, it's probably worth it to pay a bit more to stay in a central location.
Another reason why you shouldn't stay at the cheapest hostel is that the people staying at the cheapest hostels are often not the people that can afford to travel like you. Because a very cheap hostel is often cheaper than renting a flat, these places tend to attract migrant workers or local misfits. That's probably not the crowd you want to hang out with, especially if you're a solo traveler looking for friends.
The third reason why you should avoid the cheapest hostels is safety. Some of the cheapest hostels don't check IDs, don't ask for signatures, or only accept cash at check-in. The hostel won't know who is actually staying there.
Lastly, the service at these hostels isn't great. For instance, if you choose to store your luggage, your bags will be unattended in a public space. It won't be recorded anywhere or tagged and stored in a locked room.
So, it's probably worth it to spend a bit more on your hostel stay in Vienna.
And finally, a tip: always read the latest reviews of the hostel! All places have good and bad reviews, but the most recent reviews matter the most.
More Vienna tips
Get to know the city even better and check out our other articles about Vienna:
Best boutique hotels in Vienna