It is unfortunate that many foreign tourists only associate Amsterdam with its cafes that sell marijuana, red-light districts, and party atmosphere. The cafes and the idea of anything goes in Amsterdam is why many people visit the Dutch city and conversely, why many do not.
The perception of Amsterdam is certainly not the reality. The city is a beautiful location for travel. Its history, architecture, and tourist attractions make it perfect for a family vacation, solo trip, or romantic weekend getaway for two. Just one day in Amsterdam on its quaint canals and you will forget about the city's unwanted reputation.
If you are thinking of a vacation in Amsterdam, consider a stay in one of these great Dutch neighborhoods in the capital.

De Pijp
De Pijp is situated in south Amsterdam and is one of the best areas of the city for nightlife lovers. To be honest, there is a lot of nightlife to be found in Amsterdam. It is what made the city famous amongst non-locals.
De Pijp offers nights out away from Amsterdam's famed red-light district. The city center and the red-light district are the tourist areas. The restaurants, bars, and nightclubs there are for travelers seeking the "Amsterdam" experience. De Pijp is authentic Amsterdam. You can avoid the red-light district entirely with a stay in De Pijp and spend time with locals.
The neighborhood is picturesque. You will find leafy areas and laid-back cafes. There are also a large number of pubs and bars to explore. There is a large concentration of accommodation in De Pijp, so you will have a pick of places to stay.
Albert Cuyp Market is a popular place to stroll during the day. Foodies can find Dutch street food to die for. If you want a relaxing day and to spend your time in Amsterdam like a local, don't skip out on De Pijp.
Best place to stay in De Pijp
Sir Albert Hotel. Address: Albert Cuypstraat 2-6, 1072 CT Amsterdam, The Netherlands.

Westerpark
If it is your first time to visit Amsterdam, then Westerpark is your best bet for a base. Westerpark is far enough away from the city center that you won't experience the loud late-night noise, crowds, or typical issues of staying downtown. Amsterdam's size and Westerpark's location still makes it possible to reach the best bits of the city in no time.
Westerpark's location allows you to visit all of the best sights. You can even reach the city's nightlife hotspots in the evening without hassle. Accommodation is no issue either. There is an assortment of Airbnb properties and hotels in the neighborhood to pick from.
The architecture in Westerpark is beautiful. Many of the area's buildings feature an Art Deco decor. Westergasfabriek is a pavilion with music venues, restaurants, and an art-house cinema inside. It is a popular spot for locals.
Westerpark is also home to a vast green space of the same name. Situated in the center of the neighborhood, don't miss the chance to walk, jog, or cycle around the park.
Best place to stay in Westerpark
Conscious Hotel Westerpark. Address: Haarlemmerweg 10, Westerpark, 1014 BE Amsterdam, Netherlands.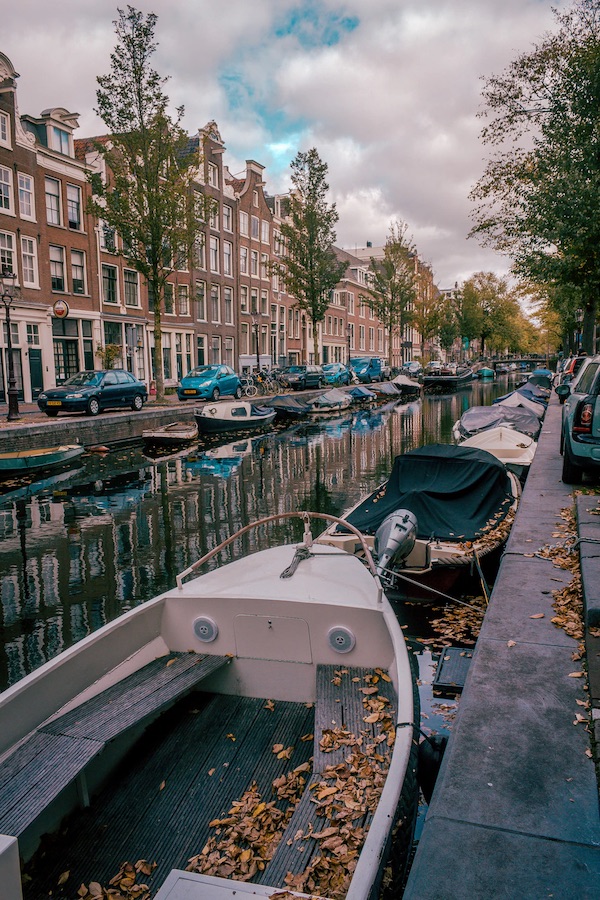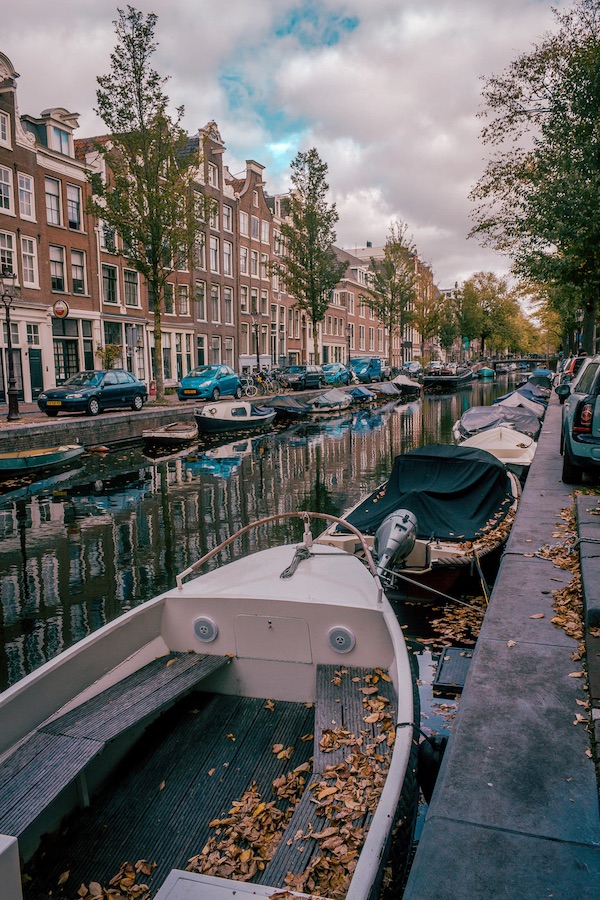 De Jordaan
De Jordaan has a unique atmosphere that makes the neighborhood feel very different than the rest of Amsterdam. Located in western Amsterdam, De Jordaan's Instagram ready townhouses and architecture attracts culture vultures to its streets. Although De Jordaan is in the center of the city, it has a far more relaxed pace than other areas.
The most popular tourist attraction in Amsterdam can be found in De Jordaan. The Anne Frank House is easy to access and welcomes over 1.2 million visitors a year. The area's architecture is gorgeous with canal houses lining the city's famous waterways. You can book accommodation in one of the old canal houses allowing you to wake up every morning to romantic scenes outside your window.
You will also find a unique collection of bars and pubs in the area. There are music clubs for different genres including metal, rock, and alternative. If you aren't interested in music, then check out the Westerstraat, Rozengracht, and Elandsgracht for some intense shopping.
Best place to stay in De Jordaan
Hoxton Hotel Amsterdam. Address: Herengracht 255, 1016 BJ Amsterdam, The Netherlands.
Oud Zuid
Oud Zuid is a popular tourist area of Amsterdam for culture vultures. In spite of attracting tourists, the neighborhood isn't overpriced. Oud Zuid attracts many of the budget travelers and backpackers that visit Amsterdam for a weekend.
The area, which is made up of several neighborhoods, is ideal for art lovers and creative types. There are several museums that shouldn't be missed including the Museumplein. Although Oud Zuid is home to accommodation for budget travelers, it has some of Amsterdam's most expensive shopping.
One minute you can visit a world-class art museum and the next you can shop for designer clothes that cost more than a night in your Airbnb or hotel. After spending the day strolling through museums and shopping, relax at one of the area's day spas.
The Van Gogh Museum tells the history of the famed artist and has over 200 paintings created by the master. The Moco Museum is home to contemporary art. It is popular with Dali fans thanks to its permanent exhibition of the artist's work. The Royal Concert Hall is also in the area.
Best place to stay in Oud Zuid
The College Hotel. Address: Roelof Hartstraat 1, Oud Zuid, 1071 VE Amsterdam, Netherlands.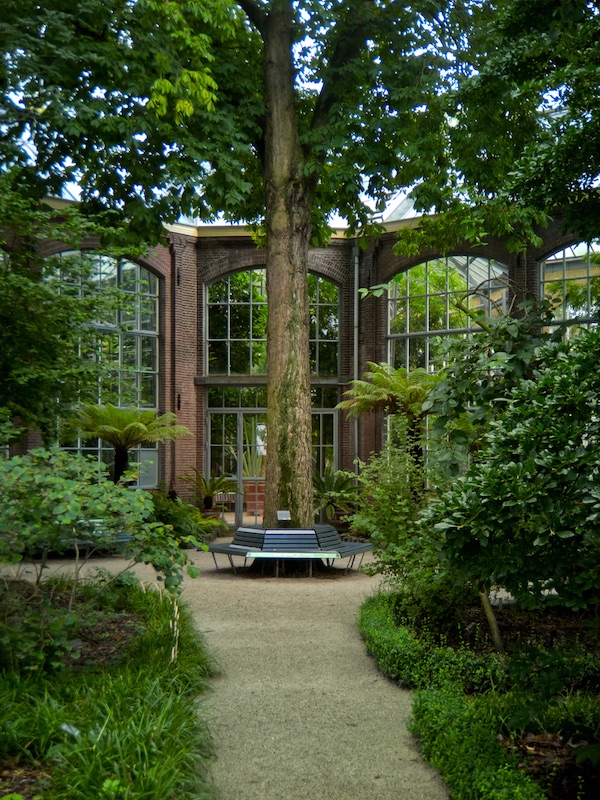 De Plantage
Family-friendly tourist attractions are on tap in De Plantage. The area is home to Amsterdam's nature and culture hotspots. You will find gardens, museums, opera and concert hubs, and Amsterdam's best zoo.
De Plantage is just outside of Amsterdam city center. It is an ideal neighborhood to base your stay as most other popular areas are easily accessible. You can reach the city center of Amsterdam on foot in just 20 minutes. There is easy access to the metro system, which allows you to move around the Dutch city freely and quickly.
De Plantage is the city's Jewish Quarter and is home to the Jewish Historical Museum. You will also find the National Holocaust Museum nearby. The Waterloopein market is a perfect example of a Dutch market allowing you to get in touch with your inner Dutch. There are over 300 stalls selling various items six days a week.
Families shouldn't miss the chance to see Amsterdam Zoo. The zoo is home to happy, healthy animals that can be seen on a stroll through the popular attraction. After a trip to the zoo, head over to the Hortus Botanicus. The indoor botanical garden houses over 4,000 plants.
Best place to stay in De Plantage
Aparthotel Zoku. Address: Weesperstraat 105, 1018 VN Amsterdam, The Netherlands.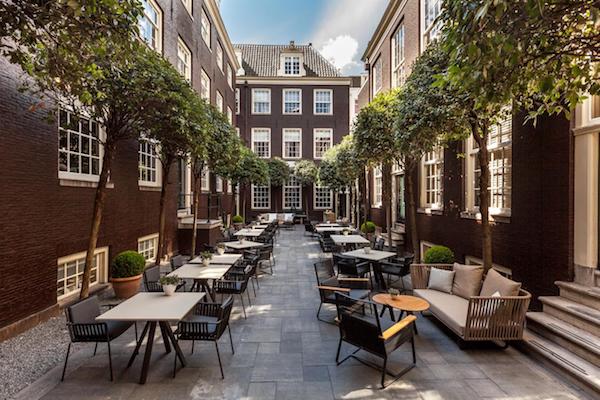 Where travel critics stay in Amsterdam
Want to know where travel critics from publishers like The New York Times, Frommer's, Fodor's and Lonely Planet stay in Amsterdam? Check out our overview of all recommended hotels, hostels and B&Bs in Amsterdam.
Budget
"Clink is a designer hostel chain with other branches in London, and in Amsterdam occupies a 1920s laboratory on the IJ riverbank, by the ferry terminal – a free, five-minute ferry ride from Centraal Station (ferries run 24/7)." — Lonely Planet.
Address: Badhuiskade 3, 1031 KV Amsterdam, The Netherlands.
Mid-range
"A well-situated hybrid of new and old Amsterdam offers cosmopolitan hipness with surprising warmth and a sense of humor. The sleek Sir Albert five-story hotel has 90 rooms and suites, and a small but comfortable sitting area called the Study on the ground floor." — New York Times.
Address: Albert Cuypstraat 2-6, 1072 CT Amsterdam, The Netherlands.
Luxury
"Offering truly individual guest rooms with stripped oak floors, exposed beams, blindingly white bathrooms, and four-poster beds that you could lose a family in, Amsterdam's glossiest boutique hotel is located in a former 17th-century theater on lively Keizersgracht and well deserves its accolades." — Frommer's.
Address: Keizersgracht 384, 1016 GB Amsterdam, The Netherlands.
FAQ: Amsterdam hotel recommendations
If you're looking for a budget, boutique, or luxury hotel in Amsterdam-or maybe your travel plans require a splendid hostel? Want to know which hotel serves the best breakfast? Here are all those answers and more about where to stay in Amsterdam.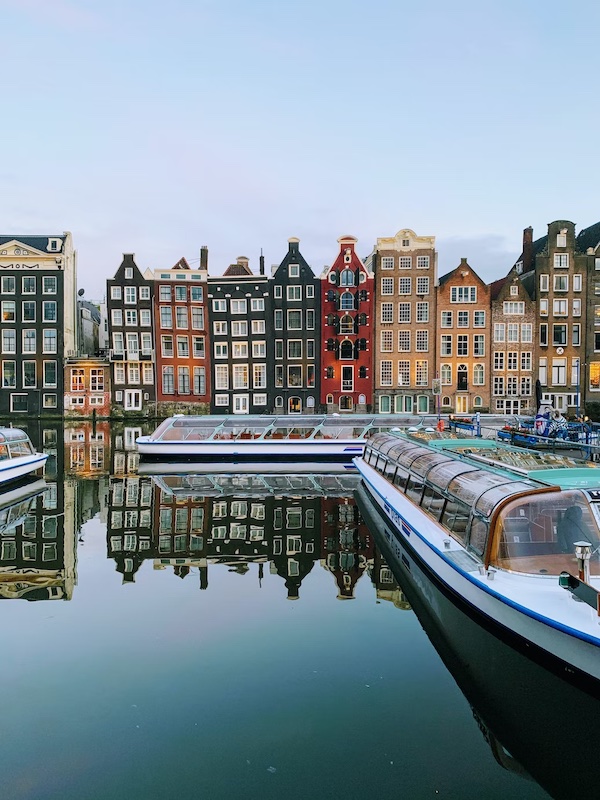 Best time to visit Amsterdam
The best time of the year to visit Amsterdam is usually during the months of April, May and June. During these months, the city is in full bloom and the weather is pleasant and warm. Amsterdam is known for its windy weather, so you'll want to plan accordingly and bring a light jacket. The city is also known for its stunning tulips, which are in full bloom during this time. Plus, the city is bursting with outdoor activities, like biking and walking tours, which make it the perfect time to explore the city.
The summer months of July and August are also popular times to visit Amsterdam, as they are the warmest months of the year. Although, be prepared for the occasional rain shower and the crowds that come with the high season. Amsterdam is a very popular destination for tourists in the summer and it can be difficult to find accommodation.
The fall and winter months are also great times to visit Amsterdam. The temperatures tend to be mild and you can often find great discounts on hotels and flights. Plus, you'll get to experience Amsterdam in its full glory, as the city is known for its unique and vibrant Christmas markets.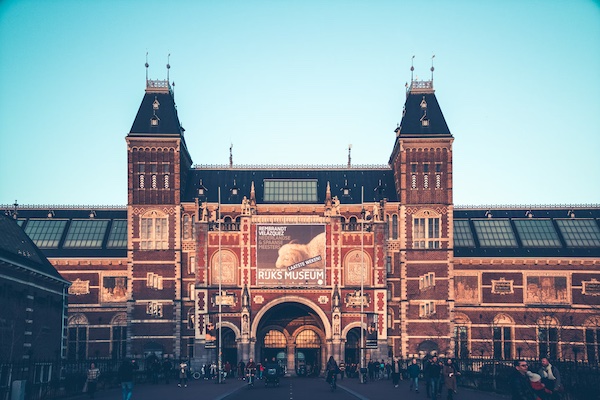 Best things to do in Amsterdam
There are a lot of things to do in Amsterdam and surrounding areas, including day trips, attractions, museums, sightseeing tours and many other activities. Here's our list of 3 things you should definitely do when you're in and around Amsterdam:
Amsterdam: Life of Anne Frank and World War II Walking Tour
Learn about Anne Frank's life on a small-group or private walking tour of Amsterdam. Hear from an expert guide about the writer's life growing up, as well as the history of the Jewish Quarter and Second World War. Price: $34. More info.
Amsterdam Canal Cruise in Luxury Open Boat (Small Group)
Glide through Amsterdam's canals in style and comfort aboard a luxury open-air boat with no windows or walls between you and the sights. Settle into comfy cushioned seats, and warm up with provided blankets and a drink from the cash bar if the weather is chilly. Price: $22. More info.
Small-Group Bike Tour of Central Amsterdam
Experience a piece of Dutch culture as you ride the streets of Amsterdam on a guided small-group bike tour that highlights the rich history of the iconic canal-lined city. Price: $39. More info.
More things to do in Amsterdam
Deciding where to stay in Amsterdam
To summarize, this travel guide has covered the best areas of Amsterdam, as well as some hotel tips and things you can do. It's now up to you to decide which area you prefer.
Top 5 neighborhoods to stay in Amsterdam
De Pijp
De Jordaan
Westerpark
De Plantage
Oud Zuid
As you have seen in this article, there are a lot of things to explore, and deciding where to stay in Amsterdam is important. Whether you stay in De Pijp, De Jordaan, Westerpark, De Plantage or Oud Zuid, all those neighborhoods are in good locations.
The atmosphere of the area, whether you travel for leisure or business, whether you travel with your family or friends, and proximity to the attractions you prefer to visit should probably be the deciding factors. Whatever your preference is, you'll have a great time in Amsterdam.
Check out our other guides about the best places to stay in Amsterdam:
Sustainable hotels in Amsterdam