Tokyo is a bustling capital metropolis on Japan's eastern coast. With more than 13 million people living in the city center and 35 million people in its metropolitan area, it is the world's most densely populated city.
Visitors love the city's futuristic feel blended with perfectly preserved antiquity. Tokyo's seemingly endless neon lights contrast the city's expansive parkland, which makes up one-third of its 5,200-square-mile metro area. There are many intriguing districts to explore, each with unique characteristics.
If you enjoy traditional temples and monuments, the Imperial Palace Area, Tsukiji, Asakusa, and Ueno neighborhoods have plenty to see. If you are into pop culture, Akihabara is the perfect place to geek out. Shopping lovers are in heaven when they visit Harajuku, Shibuya, and Ginza.
If you plan on visiting this metropolis, you'll have no trouble finding somewhere to stay. Here are the four best hostels you can find in Tokyo.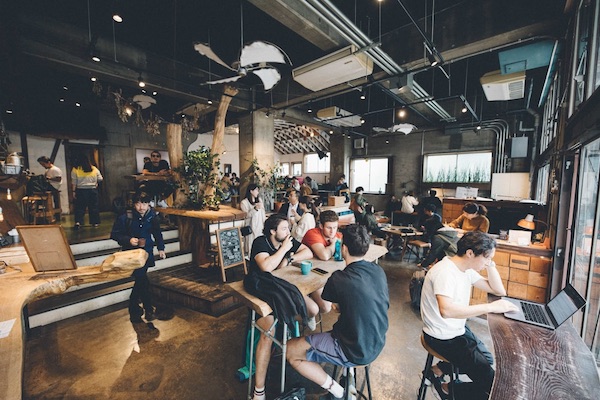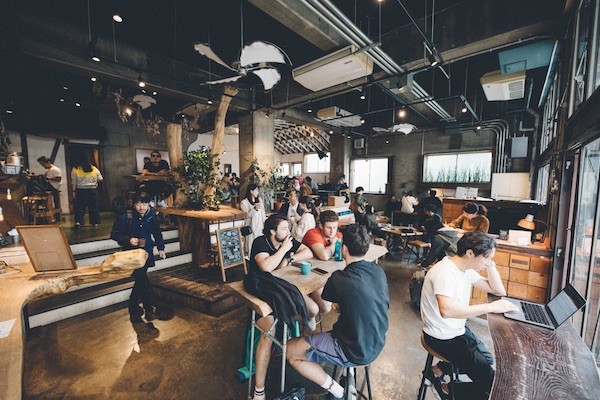 Nui. Hostel and Bar Lounge
You can find Nui. Hostel and Bar Lounge in the exciting Asakusa district. It was Tokyo's primary entertainment district in the 1900s and is a thriving culture zone today. Just 15 minutes away from the hostel is the famous Sensō-ji Buddist temple. Within walking distance, you can find theaters, izakayas (bars), and restaurants.
This hostel offers guests many room options. You can stay in a female-only or mixed dorm room with walk-in showers and jacuzzis. There is an international vibe at this hostel, and it is a great place to meet both locals and other travelers. You can prepare a meal in their kitchen or grab food at their café.
Guests love its clean facilities, friendly staff, and central location.
Hostel details
Address:
2-14-13, Kuramae, Taito-Ku, Tokyo, Japan.
Guest rating:
4.7 out of 5.
Price per night:
from $24.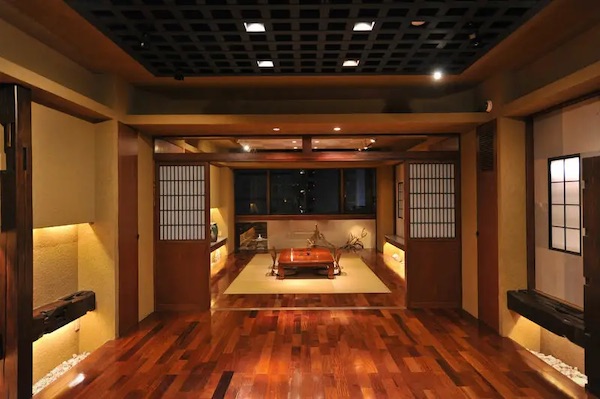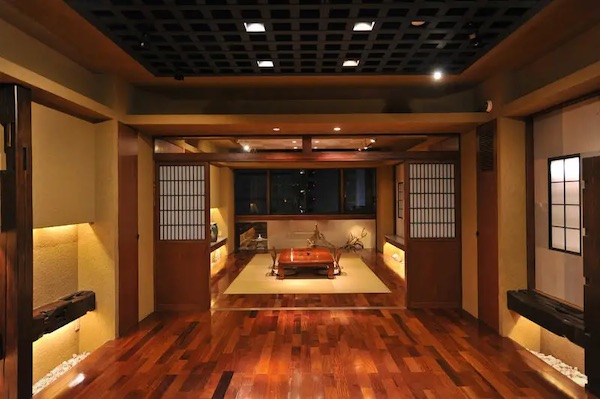 Khaosan Tokyo Samurai
Khaosan Tokyo Samurai Hostel has a central location with easy access to the Asakusa Tsukuba Express Station and the main Asakusa Station. Within walking distance, you can reach Sensonji Temple, which is surrounded by street markets with crafts and delicious food.
Rooms at this hostel have capsule bunk-style beds with a small locker, hangers, a shelf, and a reading light. The reception provides toiletries, including toothbrushes, razors, combs, and earplugs for guests who need them. In the bathroom, you can find complimentary shampoo, body soap, and conditioner. You can socialize with other guests and take in the fantastic view of the SkyTree on the rooftop terrace.
Space Hostel Tokyo is popular because it is well-located, spotless, and has thoughtful details.
Hostel details
Address: 
3-16-10, NishiAsakusa, Taito-ku, Tokyo, Japan.
Guest rating:
4.4 out of 5.
Price per night:
from $24.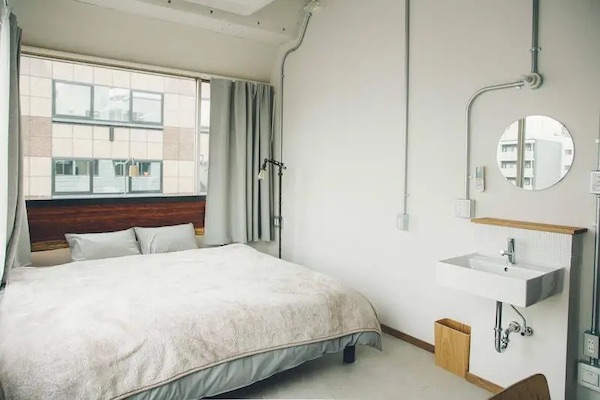 Citan Hostel
You can find the Citan Hostel in the Nihonbashi business district, which is only a few stops away from Tokyo Station. From Tokyo station, you can explore anywhere in the city and country. You can easily visit places like Asakusa and the Sensō-ji Temple from this hostel.
This seven-story building offers guests private rooms or mixed/female-only dorm rooms. Toiletries and linens are complimentary to use. You can hang out at the artsy coffee shop on the ground floor or have some fun dancing the night away at the basement bar. It is easy to meet other guests in the communal kitchen or library.
This hostel has high ratings because of its clean and modern feel, great atmosphere, and attentive staff.
Hostel details
Address: 
15-2 Nihonbashi Odenmachou, Chuo-ku, Tokyo, Japan.
Guest rating:
4.8 out of 5.
Price per night:
from $24.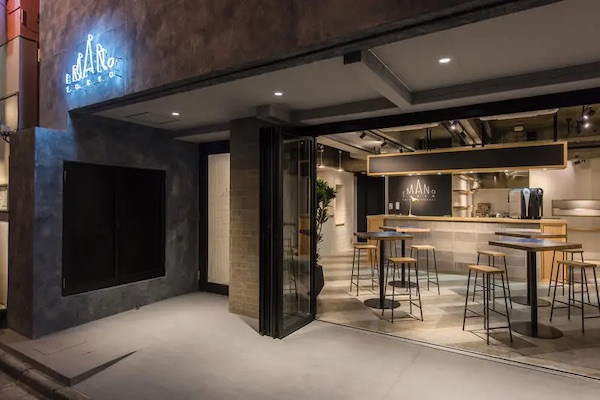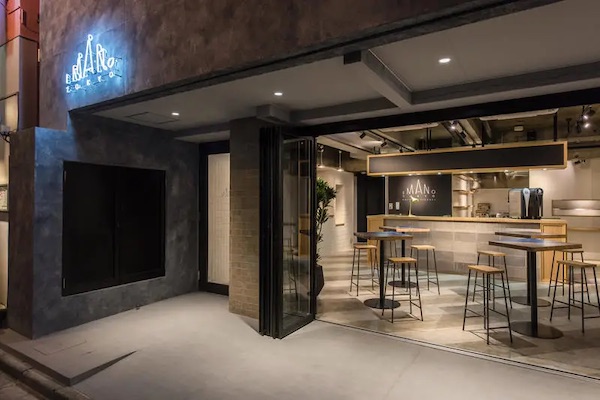 Imano Tokyo Hostel
This hostel is in the trendy Shinjuku district of Tokyo. Shinjuku has plenty of exciting bars and a massive park, the Shinjuku Gyoen National Garden, just 12 minutes away. Imano Tokyo is only a 5-minute walk from some key metro stations, so it is easy to reach any city destination.
There are female/male-only dorm rooms or private rooms with privacy curtains at this hostel. You don't need to bring linens, shampoo, conditioner, soap, and slippers because the hostel provides them free of charge. You can also rent towels, earplugs, and toothbrushes. In the morning, there is an affordable breakfast buffet with either continental or Japanese-style food.
Guests at Imano Tokyo love the helpful staff, low key environment, and excellent location.
Hostel details
Address: 
Shinjuku 5-12-2, Tokyo, Japan.
Guest rating:
4.5 out of 5.
Price per night:
from $32.
About our Tokyo hostel recommendations
Are you a solo traveler looking for a private room? Or a backpacker traveling around in a group wanting to stay in a cheap and cozy dorm? Above, you will find the best hostels in Tokyo for all your needs.
Please note, we only list hostels that have an aggregated guest review rating of at least 4.0 out of 5. We aggregate all reviews from different booking sites and other unbiased review websites. Hence, you can be certain all hostels listed above offer an excellent value-for-money stay in Tokyo.
Best price guarantee
For our hostel recommendations, we work together with Hostelworld and Booking. These partnerships don't have any influence on the recommendations we make or on the order in which our recommended hostels are listed. The reasons why we have chosen to partner with these companies is that they're trustworthy, offer excellent service and they both apply the best price guarantee. This means you can claim a refund for the difference if you find your reservation cheaper on another website. It has to be for the same property, accommodation type, dates, cancellation policy and conditions, otherwise, you can't claim the refund for the difference. If you book through Booking.com then all you need to do is contact them at least 24 hours before your check-in date. If you book through Hostelworld you must claim the refund within 24 hours after you made the booking.
Top 4 hostels in Tokyo
To summarize again, based on thousands of guest reviews, these are the best hostels in Tokyo:
Why you should be careful when booking the cheapest hostel available
The cheapest hostels available are typically not in a great location. If you want to go sightseeing or go for a night out in central Tokyo, you probably end up having to pay for public transport or a taxi to get there. So your stay could end up being more expensive compared to a stay in a central location. For first-time travelers, we recommend staying central anyway, but also for frequent visitors, it's probably worth it to pay a bit more to stay in a central location.
Another reason why you shouldn't stay at the cheapest hostel is that the people staying at the cheapest hostels are often not the people that can afford to travel like you. Because a very cheap hostel is often cheaper than renting a flat, these places tend to attract migrant workers or local misfits. That's probably not the crowd you want to hang out with, especially if you're a solo traveler looking for friends.
The third reason why you should avoid the cheapest hostels is safety. Some of the cheapest hostels don't check IDs, don't ask for signatures, or only accept cash at check-in. The hostel won't know who is actually staying there.
Lastly, the service at these hostels isn't great. For instance, if you choose to store your luggage, your bags will be unattended in a public space. It won't be recorded anywhere or tagged and stored in a locked room.
Get to know the city better and check out our other articles about Tokyo: