As the capital and largest city in all of Argentina, Buenos Aires is truly a sight to behold. With millions of people living here and millions more visiting every year, there is a ton to do and see here.
Plus, Buenos Aires is one of the meccas of South America in terms of tourism, business and general visitation. So, you know you are in for a wild ride in Buenos Aires. With the high influx of tourism and business, there come higher prices for accommodation.
Today, we are talking all about the best budget hotels in the city. When you can allocate funds to different areas of your trip, you can make it much more enjoyable. So, staying at an affordable hotel takes a bit of the pressure off your stay. Here are three of the best cheap hotels in Buenos Aires!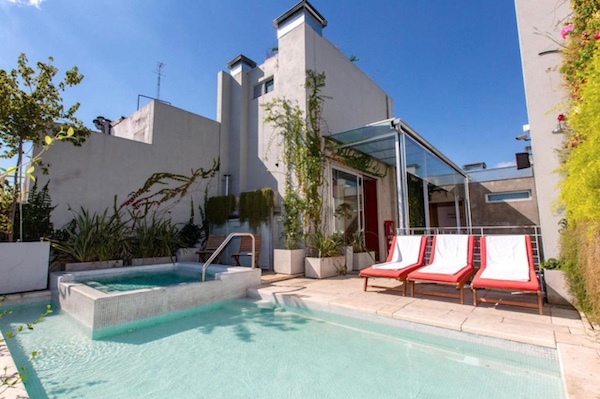 Palo Santo Hotel
The first location is the small Palo Santo Hotel. With only 24 rooms, this is a small, but mighty hotel that can save you money. With that few rooms, you do not have to deal with high traffic areas and a ton of noise. So, if you love quiet, small places, this is the one to stay at.
The physical location is also a really big attribute to staying at the Palo Santo Hotel. It is located in the Palermo Hollywood district which has tons to do and see. It is important to be staying in an area that gives a lot back to the visiting experience, and this one absolutely does that.
Although the price tag is not very high, there are a few different rooms available to upgrade to. You start with the premium room which is very basic but still of good quality. If you have a bit more in the budget, you can go with a deluxe or terrace suite to have much more room, privacy and luxury. The final and best option is the Palo Santo Suite. This has incredible views, private balconies and an overall more updated experience.
Hotel details
Address: 
Bonpland 2275, Palermo, C1425FWC Buenos Aires, Argentina.
Guest rating:
4.5 out of 5
Price per night:
From $79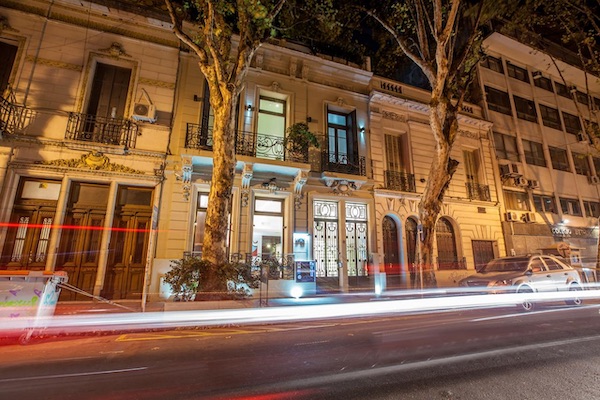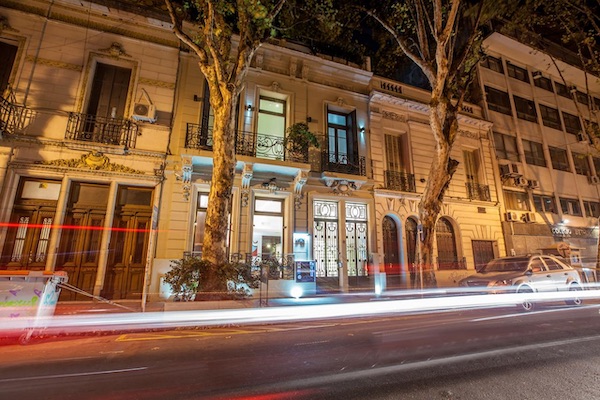 Vain Boutique Hotel
Located in Palermo Soho, the Vain Boutique Hotel is a small one that will bring some great value to the price you pay. This area of Buenos Aires is high-end and has tons of shopping, food, and attractions in the nearby area. So, you will have quick access to a few really nice aspects of the city.
There are also just 15 rooms. This is truly a boutique hotel that focuses on the consumer experience. When you stay in a place like this, you will not just be another number like in those big corporate hotels. So, you are in for a personable and good experience at the Vain Boutique Hotel.
One of the more unique features is the rooftop terrace. This is an awesome place to relax and take in the area. Plus, there is a whirlpool to add even more relaxation to the experience. There is also free breakfast and weekend brunches that are delicious. This type of value is very rare for a budget hotel like this.
The rooms are very basic but will get the job done. With wood floors and white furniture, the rooms are homey and enough to give you a good resting point.
Hotel details
Address: 
Thames, 2226, Palermo, C1425FIF Buenos Aires, Argentina.
Guest rating:
4.4 out of 5
Price per night:
From $89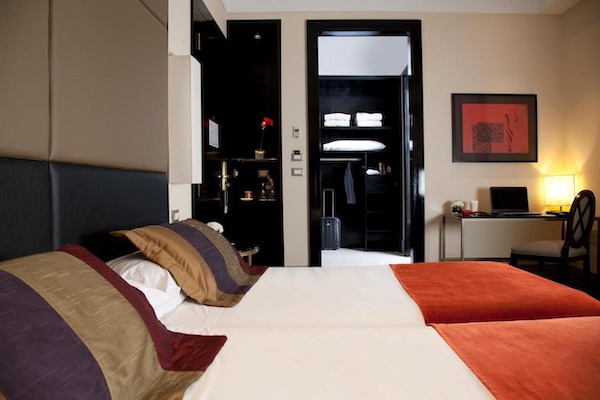 Savoy Hotel
The final cheap hotel on our list today is the Savoy Hotel. If you want a more central location, this is the place to be. It is right near Congress and there are plenty of other hotspots in the immediate area. This is a really nice perk as you will want to go out and explore for much of your trip.
Although there is no on-site parking, the area is really nice and staying here puts you in a great position to enjoy it all. The rooms are very modern and simplistic. So, you will save money while still being in a quality location.
There are two types of rooms: Classic and Corner Suite. The classic rooms will be the best option for those on a tighter budget, but if you can afford it, you can spring for a corner suite. The suite will add much more room and better amenities, so keep that in mind.
Along with the stay, you get free Wi-Fi and access to a really nice fitness center. Plus, there is a bar and restaurant right on-site. So, if you are in a pinch, you do not have to go far for some good eats.
Hotel details
Address: 
Av. Callao, 181, C1022AAB Buenos Aires, Argentina.
Guest rating:
4.3 out of 5
Price per night:
From $60
About our budget hotel recommendations in Buenos Aires
We are a travel research company. Our team helps you discover the best cheap hotels in Buenos Aires by researching the internet for you. We have also visited some of these places. Hence, it's not just our opinion, it's the opinion of thousands of travelers who have been there before you. We make it easy for you to find out about the best budget hotels in the city.
Please note, we only list hotels that have an aggregated guest review rating of at least 4.0 out of 5. We aggregate all reviews from different booking sites and other unbiased review websites. Any hotel listed here should have a price of $100 or less per night. Hence, you can be certain all hotels listed above offer you a great and affordable stay in Buenos Aires.
Lowest price guarantee
We partner with Booking.com and Hotels.com. Both booking websites offer the lowest price guarantee so you can be certain you will always get the best deal for the hotels above. If you have seen a better price elsewhere, all you need to do is contact the booking website and they will refund you the difference immediately. You can price match right up until the day before check-in.
We also recommend you read our guide about how to save money on hotel bookings. It's a list of tips about when you should book a hotel, what tools you can use, and other things you can do to find your preferred hotel at an affordable price.
Top 3 budget hotels in Buenos Aires
Let's summarize this affordable travel guide. Based on thousands of guest reviews, these are the best budget hotels in Buenos Aires:
More Buenos Aires guides
Get to know the city even better by reading our other articles about Buenos Aires:
Best boutique hotels in Buenos Aires
Best luxury hotels in Buenos Aires