Just about every world traveler must find themselves in Tokyo, Japan at some point along the journey. As one of the most culturally rich and interesting cities in the entire world, Tokyo is a gem for visitors and locals alike.
Tokyo is a really interesting mix of a modern city and historical context as there is both here. Although many assume this is just another big city based on the millions of people and towering skyscrapers, there is a lot more than what meets the eye.
In between the bustling intersections and big business complexes, there is fantastic food, exciting nightlife, and an abundance of Japanese culture. The best way to see what you want to during your stay in Tokyo is by staying in an area that has what you want. You want to be close to some of the attractions that really pop out to you. Here are five of the best neighborhoods in all of Tokyo!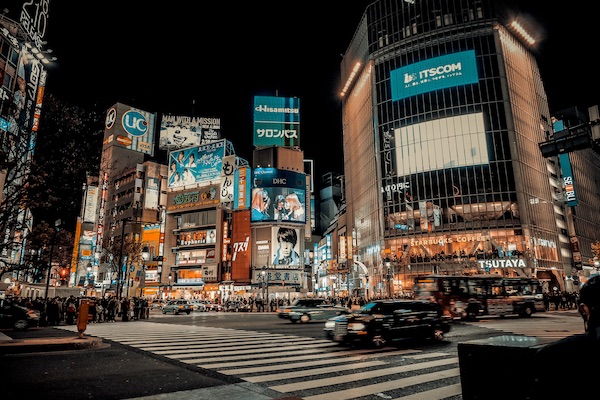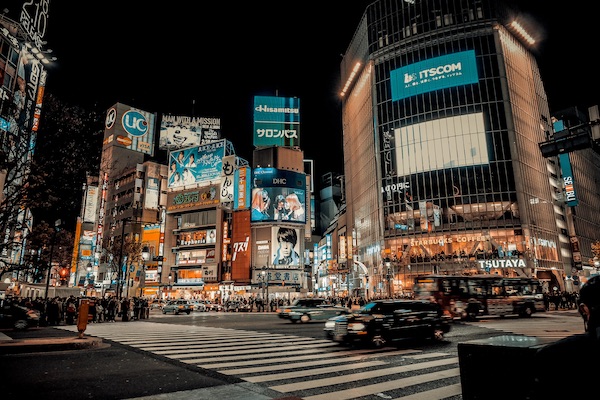 Shibuya
A very iconic part of Tokyo is Shibuya. If you have ever looked at a travel guide or Googled Tokyo, you have probably seen the Shibuya Crossing. This is the busiest street crossing in the entire world and is truly a sight to see. Given that high density of travelers, there are tons of shops and cafes in this area.
This is also an area with one of the youngest demographics in Tokyo. This means pop culture is king in Shibuya. You will see a lot of anime, cool food, funky outfits, and good vibes in this neighborhood. With that comes a lot to do.
Some of the other attractions include Cat Street, Koyogi-Koen Park, Hachiko Statue, and Beer Museum. These are just a couple of the hotspots in Shibuya. However, you can spend an entire day just exploring the streets and seeing what you stumble upon.
Best place to stay in Shibuya
The Millennials Shibuya. Address: 150-0041 Tokyo-to, Shibuya-ku Jinnan 1-20-13, Japan.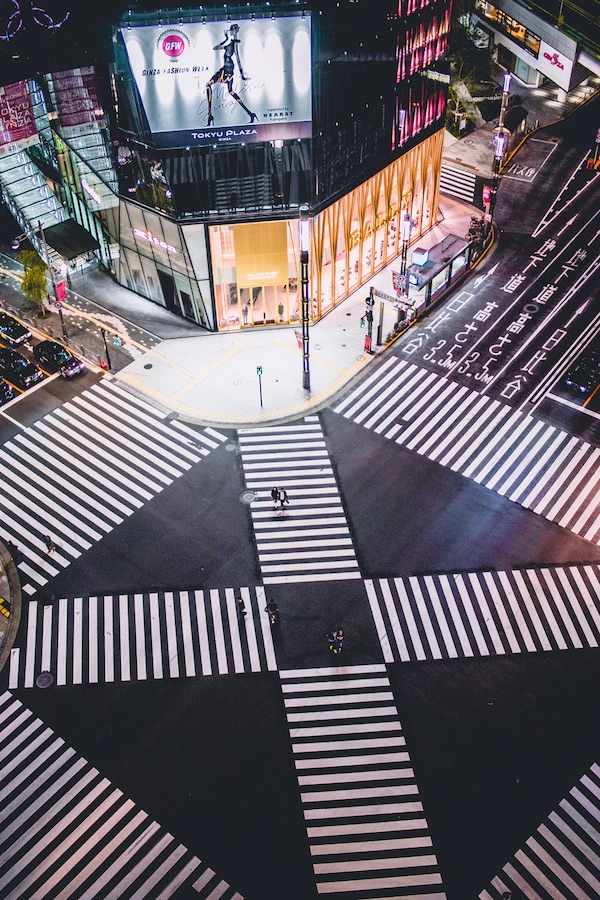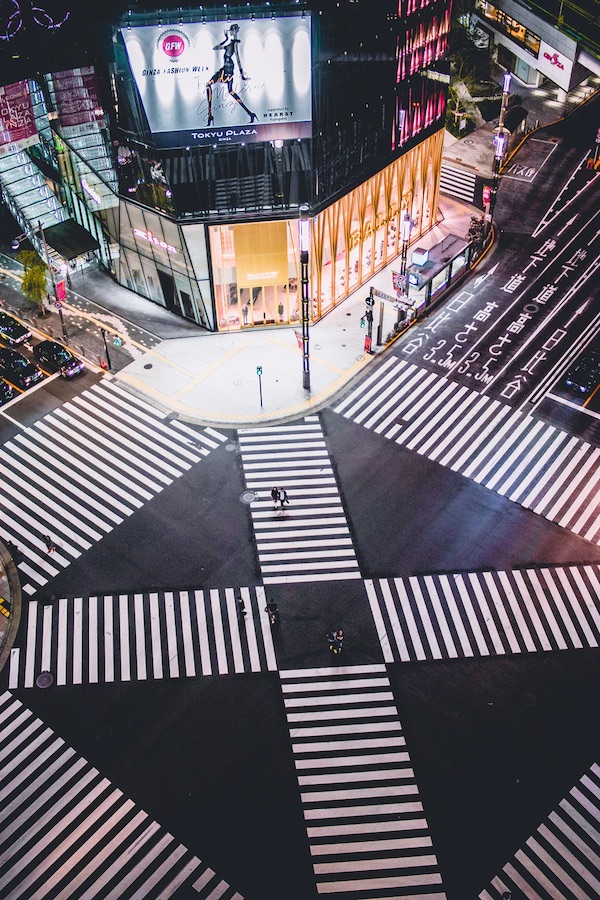 Ginza
One of the most underrated neighborhoods in Tokyo is Ginza. This oftentimes overlooked because of its proximity to Shinjuku and Shibuya. This is one of the best areas to do some real shopping. All of the top fashion and designer brands call Ginza home. Chuo Dori is the stretch of shops that are worth checking out. Plus, this is a pedestrian-only road, so that is an added perk.
If buying the high-end brands isn't your thing, there are tons of other things to do. One that really sticks out is the Imperial Palace. This is just a short stroll from Tokyo Station, this palace is the home to Japan's emperor. Although you can't go into the palace, you can take a tour of the gorgeous grounds.
Some other top spots include Tokyo Station, the old Tsukiji Fish Market, and an array of cafes and restaurants. A great way to spend a day is wandering around and taking a food tour of your own to discover what Ginza can offer your palette.
Best place to stay in Ginza
Karaksa Hotel Premier Ginza. Address: 105-0004 Tokyo-to, Minato-ku, Shinbashi 1-6-6, Japan.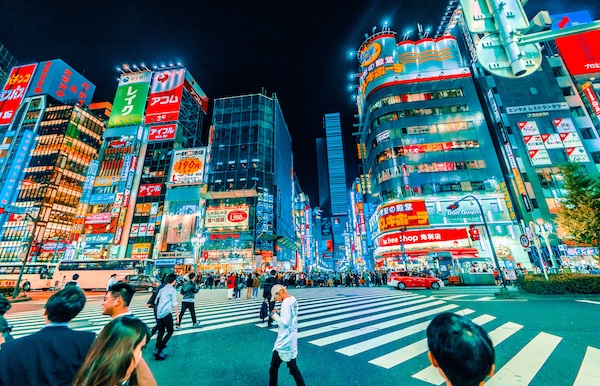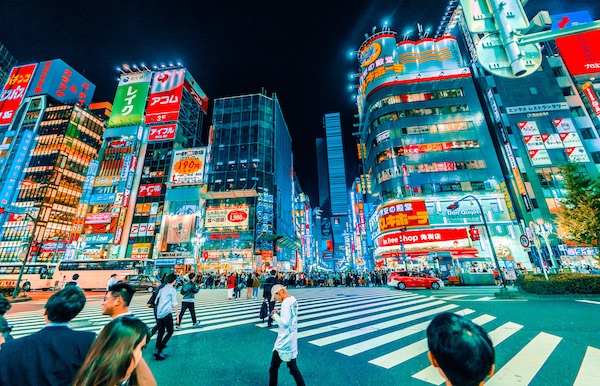 Shinjuku
For any first time visitor, Shinjuku is probably the area to stay. This is because there is a high population of tourists and has a lot of hotspots within it. This is also the iconic Tokyo with super modern buildings and LCD screens.
There is so much to do in this neighborhood, but one of the most popular is engaging in the nightlife. Once the sun goes down, this area comes alive. Places like the Takashimaya Times Square are bustling hubs where barbeque, sake, and beer reign. However, be aware that this area gets super busy because of its high population of visitors, especially on the weekends.
A huge perk of staying in Shinjuku is access to its train station. This is one of the busiest of its kind in the entire world and is a great way to move around and out of the city. When staying in Tokyo, you will probably want to take some day trips out of the city and see some other spots, and this is the best way to do it.
Best place to stay in Shinjuku
Hotel Park Hyatt Tokyo. Address: 3-7-1-2, Nishishinjuku, Tokyo 163-1055, Japan.
Cheaper alternative:
Odakyu Hotel Century Southern Tower. Address: 151-8583 Tokyo-to, Shibuya-ku, Yoyogi 2-2-1, Japan.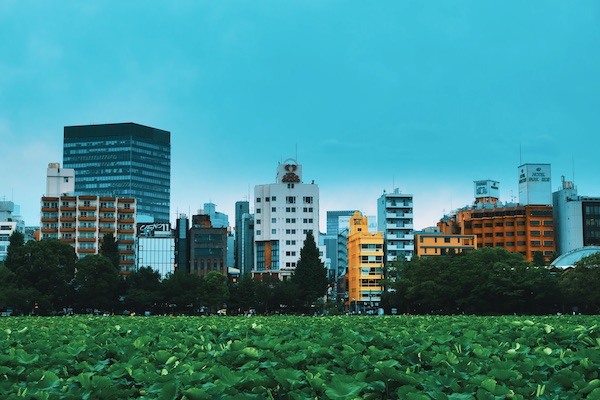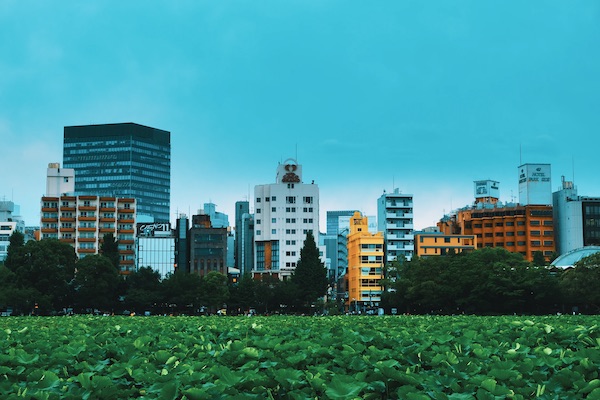 Ueno
Tokyo is known to be a very expensive city to stay in. That being said, Ueno is one of the budget options for visitors. Although it is a bit cheaper, there are still some fantastic attractions located here.
One must-visit in Ueno is the Tokyo National Museum. This is a huge building that has thousands of valuable, historical items for you to enjoy. In fact, this is the largest collection of Japanese items like art, swords, and pottery in the entire world. All of this and so much more can be found in the Tokyo National Museum.
Another cool location is the Ueno-Koen Park. This surrounded the National Museum and is actually Japan's first-ever public park. It was established in 1873, but its history dates back even further. The big reflecting pond and lush trees make this part a fantastic place to relax, take a load off, and enjoy nature.
Best place to stay in Ueno
Hotel Onyado Nono Asakusa Natural Hot Spring. Address: 111-0032 Tokyo-to, Taito-ku Asakusa 2-7-20, Japan.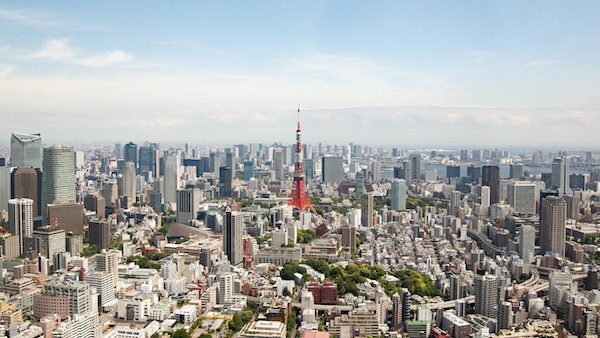 Roppongi
Although there are tons of neighborhoods sprawled across Tokyo, Roppongi rounds out our list. If you want to engage in the authentic nightlife of Tokyo, this is the place to be. It is also fairly upscale, so be prepared to spend some coin.
This is a pretty business-forward area where important officials and businessmen are wined and dined while in town. However, this isn't for everyone, so it is important to talk about some other things to do in Roppongi.
A really popular spot is the Mori Art Museum. This provides you with an excellent view of the city from their Sky Deck along with beautiful art.
Another interesting point is the Tokyo Tower. This is an Eiffel Tower copycat and has been around for about 60 years. This is yet another structure that puts you high in the air offering an incredible vantage point of Tokyo.
Best place to stay in Roppongi
Remm Roppongi. Address: 106-0032 Tokyo-to, Minato-ku Roppongi 7-14-4, Japan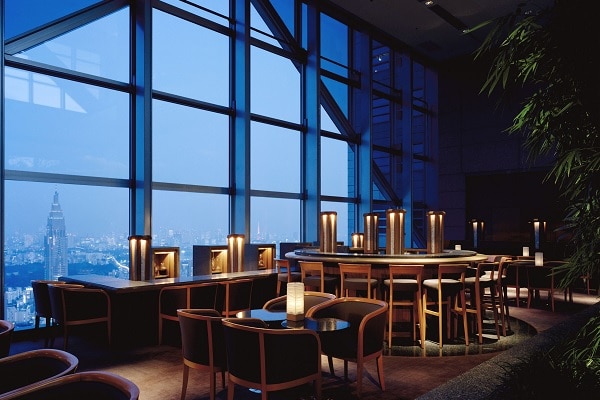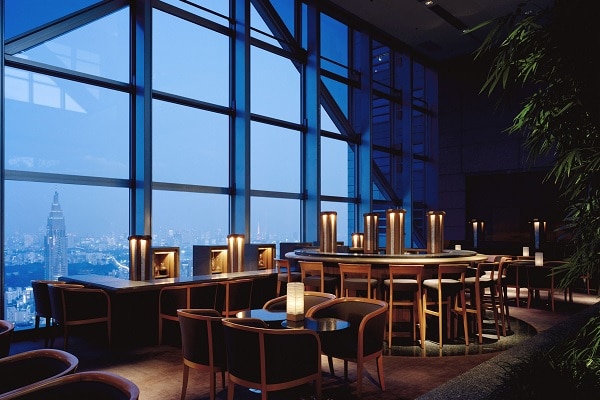 Where travel critics stay in Tokyo
Want to know where travel critics from publishers like The New York Times, Frommer's, Fodor's and Lonely Planet stay in Tokyo? Check out our overview of all recommended hotels, hostels and B&Bs in Tokyo.
Budget
"A project of Tokyo University of the Arts, Hanare offers five immaculate tatami rooms in an old dormitory house, which has been tastefully upgraded to retain original features such as wooden beams." — Lonely Planet.
Address: 3 Chome-10-25 Yanaka, Taito City, Tokyo 110-0001, Japan.
Mid-range
"Pocketed in between Shibuya and Harajuku, Trunk (Hotel)'s two low-rise buildings are four stories each. Hardly a stone's throw from some of Tokyo's most hipster streets, it's a high cost, but you're really booking a whole lifestyle." — CN Traveler.
Address: 150-0001 Tokyo-to, 5-31 Jingumae, Shibuya-Ku, Japan.
Luxury
"In creating its brand-new contemporary ryokan in the heart of Tokyo, Hoshinoya has barely put a foot wrong. This ryokan is all about insulating yourself from the city in a building that incorporates timeless craftsmanship and the best of traditional Japanese design and service." — Lonely Planet.
Address: 100-0004 Tokyo-to, Chiyoda-ku Otemachi 1-9-1, Japan.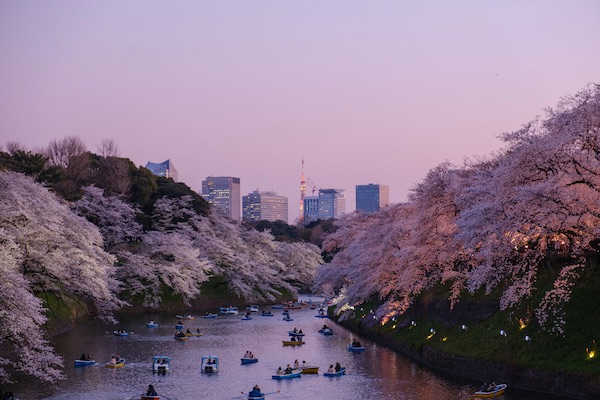 FAQ: Tokyo hotel tips
Looking for the best budget, boutique, or luxury hotel in Tokyo? Or maybe you're a backpacker looking for an excellent hostel? Want to know which Tokyo hotel serves a great breakfast? Here are the answers to all those and other questions about where to stay in Tokyo.
What is the best luxury hotel in Tokyo?
If money isn't a problem and you're looking for a luxury hotel in Tokyo, then go for Hotel Park Hyatt. The hotel offers excellent service, it's in a top location, it has been rated very highly by previous guests and renowned travel critics have recommended it. Also, check out our list of the best luxury hotels in Tokyo, it's a manually curated list of the most exclusive 5-star hotels in the city.
What is the best boutique hotel in Tokyo?
You like some luxury but don't like the famous chain hotels. If you're looking for the best boutique hotel in Tokyo, you should check out Hotel Celestine Ginza. It's a very cool hotel that has been highly recommended by travelers and experts. Also, make sure to read our shortlist of the best boutique hotels in Tokyo, it's a manually curated list of the most unique and romantic hotels in the city.
What is the best budget hotel in Tokyo?
If you're looking for a cheap hotel in Tokyo, then book Hotel Resol Ueno. It's an excellent budget hotel offering great value for money. It's in a good location, it's been recommended by travel experts and the hotel has excellent customer reviews. Also, check out our list of the best cheap hotels in Tokyo.
What is the best hostel in Tokyo?
If you're looking for a great hostel in Tokyo, then you should check out Hostel Nui. The hostel has magnificent reviews by backpackers, it has been recommended by well-known travel experts and it's in a good location. Also, make sure to read our shortlist of the best hostels in Tokyo.
Which Tokyo hotel serves great breakfast?
Try Guesthouse Hanare if you're looking for a delicious breakfast at a hotel in Tokyo. It has excellent customer review ratings for breakfast.
Which Tokyo hotel offers great views?
If you're looking for a room with a view, then try The Ritz-Carlton Hotel or Hotel Park Hyatt. Both hotels offer amazing views of Tokyo according to recent customer reviews.
How much does it cost to stay in a Tokyo hotel?
For a 3-star hotel, you have to pay around $130 per night and for a 4-star hotel, you would be looking at $210 per night. If you're after a luxury 5-star Tokyo hotel then you can expect to pay around $450 per night.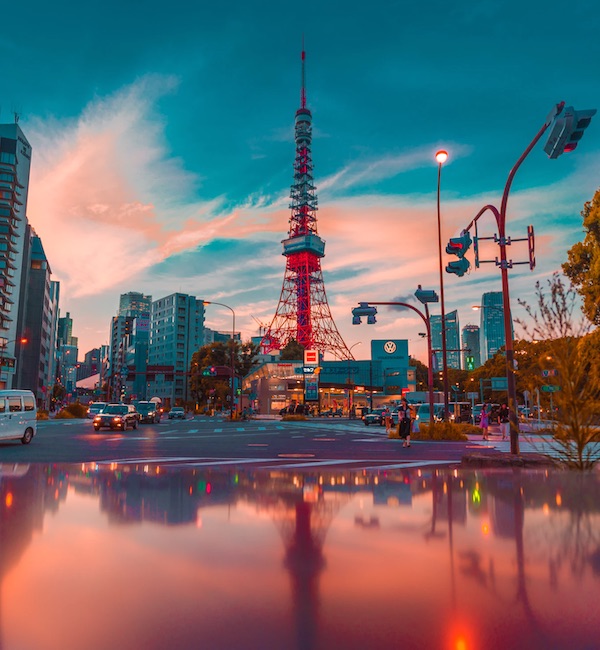 Best things to do in Tokyo
There are a lot of things to do in Tokyo and surrounding areas, including day trips, attractions, museums, sightseeing tours and many other activities. Here's our list of 3 things you should definitely do when you're in Tokyo:
teamLab Planets TOKYO: Digital Art Museum Entrance Ticket
Explore the immersive exhibits within teamLab Planets TOKYO, a must-see attraction on any visit to Tokyo. Discover digital art installations made of lights, sounds, and different materials to delight all five senses. Price: $31. More info.
Tsukiji Fish Market Visit with Sushi Making Experience
Take a closer look at the fascinating world of sushi, extending from the ocean to your plate, during this 4-hour sushi-making class and a visit to the outer Tsukiji fish market. Price: $136. More info.
Mt Fuji and Hakone 1-Day Bus Tour by Bus
Admire the natural beauty of Hakone and relax over lunch with views of the highest mountain in Japan, Mt. Fuji. Climb aboard a boat for a scenic tour on Lake Ashi and go for a ride on an aerial tram above Owakudani Valley. Price: $140. More info.
Deciding where to stay in Tokyo
As a closing note, let's summarize this travel guide. We covered the best areas of Tokyo so you can decide which part of town you want to stay in.
Top 5 areas to stay in Tokyo
Shinjuku
Ginza
Roppongi
Ueno
Shibuya
As you have seen in this article, there are a lot of things to explore, and deciding where to stay in Tokyo is important. Whether you stay in Shinjuku, Ginza, Roppongi, Ueno or Shibuya, all those neighborhoods are in good locations.
The atmosphere of the area, whether you travel for leisure or business, whether you travel with your family or friends, and proximity to the attractions you prefer to visit should probably be the deciding factors. Whatever your preference is, you'll have a great time in Tokyo.
More Tokyo tips
Check out our other guides about the best places to stay in Tokyo: