NYC. The Big Apple. New York City is one of the most well-known cities in the entire world and is a true melting pot of culture. Every day, the streets are lined with tourists and visitors from every corner of the world.
That being said, there are tons of different areas in NYC to stay that all bring a different experience. You can spend weeks in the city and not even see everything in time. So, you need to plan out what areas you want to stay in to see what you want to see.
Because it can take over an hour with traffic just to move to a different neighborhood, planning your stay is important. Thankfully, there is plenty of information on what areas offer what.
Here are five of the best areas to stay while visiting New York City!

Midtown
First and foremost, there is Midtown. If you are a new visitor to the city, staying in Midtown will allow you to be very close to the top attractions and help you avoid the infamous NYC traffic. You will be able to walk to sites like Times Square, Central Park, the Empire State Building, and the Museum of Modern Art.
Along with being very close to the top focal points, there is a broad range of accommodations that fit various budgets. You will be able to save some money while still being close to many of your top attractions.
One of the negatives to staying at Midtown is that it isn't known for having great food options. Since you are within walking distance to some high-profile areas, you will still have access to great restaurants, but they probably won't be in your exact neighborhood.
Plus, Midtown is one of the most tourist-heavy areas in the entire city, so that is something to think about.
Best place to stay in Midtown
Refinery Hotel Manhattan. Address: 63 W 38th St, New York, NY 10018, USA.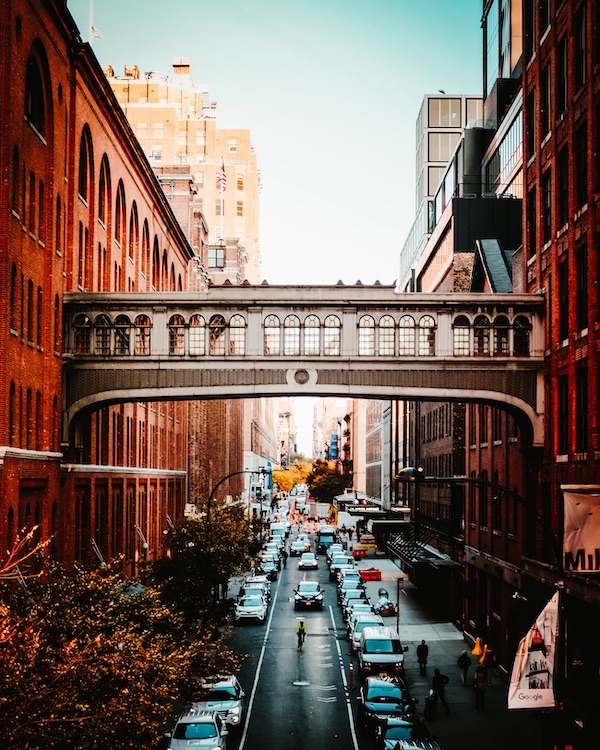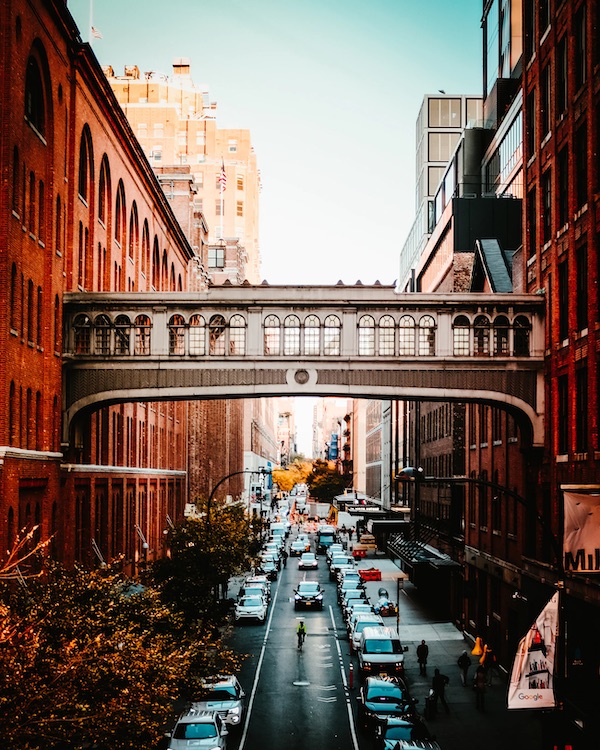 Meatpacking District
If you want to engage in the nightlife, the Meatpacking District is a great option. As the name of the neighborhood implies, this was the old factory district where wholesale meat packers would work.
It has turned into the nightlife capital of New York City with bars and clubs lining the streets. During the day, spend your time exploring what else NYC has to offer then hit the town and see what all the fuss is about.
The bars and nightclubs in the Meatpacking District are vibrant and full of fun. Another interesting aspect of this neighborhood is the art scene that calls this district home. The old warehouses that were once used all the time are now art galleries and restaurants.
This is where the Meatpacking District and Chelsea converge to the north. You can go see the historical side of the city while also taking in the current contemporary twist. Overall, the Meatpacking District is a unique twist on old-time New York and its current inhabitance.
Best place to stay in Meatpacking District
Hotel The Standard High Line. Address: 848 Washington St, New York, NY 10014, USA.

Upper East Side
If you have some money to blow and want a more luxurious experience, the Upper East Side is made for you. The streets are lined with beautiful buildings and elegant architecture. Along with pricey accommodations come fine dining opportunities that you do not want to miss out on.
The biggest perk of staying here is that you will be right on the Museum Mile. This is a section of 5th Avenue that houses some of the city's most famous museums including the Metropolitan Museum of Art, among many others.
If museums aren't your speed, there are plenty of other things to do. Taking a stroll through Central Park is a popular activity for everyone in the city but staying in the Upper East Side will keep you close to the action.
Because this is a wealthier neighborhood, the tourist crowd is pretty small. This is a really good perk as it is much quieter and peaceful than some of the other districts.
Best place to stay in Upper East Side
The Lowell Hotel. Address: 28 East 63rd Street, Upper East Side, New York, NY 10065, United States of America.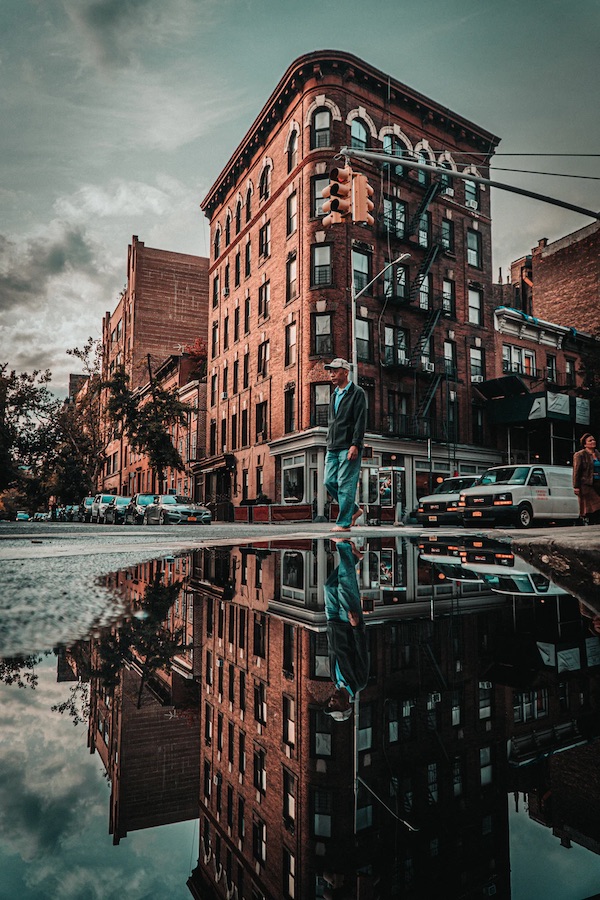 Greenwich Village
Once you have seen what you want to see while in New York City, moving over to Greenwich Village is a fantastic option. This is because you will be away from the main attractions and really into the real New York. No matter how long you are in the city, Greenwich Village is a place to get an authentic take on NYC and get away from the tourist traffic.
Although it is not super touristy, it is still busy as it is known as the art district of NYC. The area is buzzing with young blood and hipster vibes. All of that considered, this neighborhood is full of dainty cafes, innovative restaurants, and comedy clubs.
One of the biggest perks of this neighborhood is that it avoids a lot of the NYC prices in terms of accommodations and food. Saving a bit of money can happen here.
Best place to stay in Greenwich Village
The Marlton Hotel. Address: 5 W 8th St, New York, NY 10011, USA.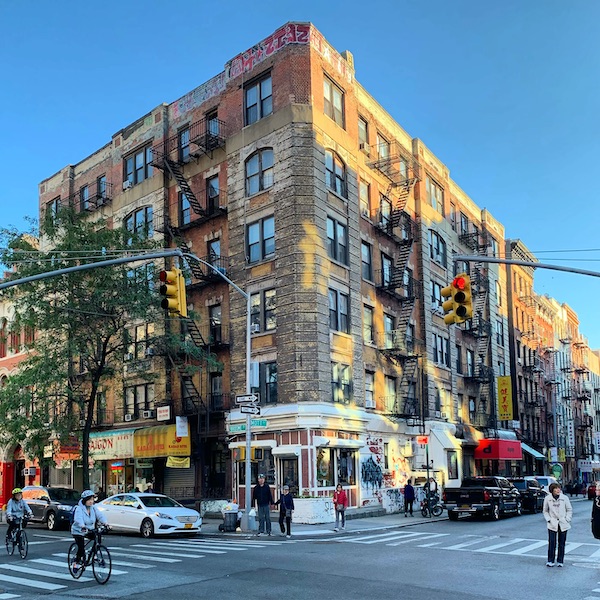 Soho
Connected to Greenwich Village is Soho. Surprisingly enough, Soho is even hipper than the Village and is NYC's hub for youth and innovation.
This very diverse area is perfect for those that have already seen the sites and don't care about the tourist attractions anymore. Some of the best up-and-coming restaurants are located here. It is pretty cool to visit them before they become super popular.
A huge perk of Soho is its proximity to the big attractions without the hustle and bustle that usually pairs with it. You are so close to Chinatown, Little Italy, and so many other street-style areas. Thankfully, you can just walk to many points of interest and won't have to pay for public or private transit.
This is also a great place to experience the NYC nightlife. Because of the young crowd, bars and restaurants in the area thrive on good vibes and fun experiences. So, if going out on the town and getting with the hip crowd is important to you, look no further!
Best place to stay in Soho
Crosby Street Hotel. Address: 79 Crosby St, New York, NY 10012, USA.

Where travel critics stay in New York
Want to know where travel critics from publishers like The New York Times, Frommer's, Fodor's and Lonely Planet stay in New Your City? Check out our overview of all recommended hotels, hostels and B&Bs in New York.
Budget
"This 123-room hotel in Long Island City, Queens, draws its name from its previous life as a paper factory. A short trip from Midtown Manhattan, the Paper Factory offers an exceptionally friendly staff and a more sophisticated experience than other Queens properties." — New York Times.
Address: 37-06 36th Street, Long Island City, Queens, NY 11101, United States of America.
Mid-range
"Entrepreneur Sam Gelin's first hotel project dresses up this sliver of NoMad. Despite a few design quirks, the modern, earthy interiors, attentive service, and on-site restaurant – steered by one of New York's brightest culinary talents – nudge MADE into a brand-new category of luxury." — Telegraph.
Address: 44 W 29th St, New York, NY 10001, USA.
Luxury
"Unabashed opulence is what you get as soon as you step into the lobby, there are about 15,000 pieces of the brand's crystal throughout, including glassware and chandeliers. Arrangements of fresh red roses everywhere add a touch of color." — CN Traveler.
Address: 28 West 53rd Street, New York, NY 10019, United States of America.
FAQ: New York City hotel tips
Looking for the best budget, boutique, or luxury hotel in New York City? Or maybe you're a backpacker looking for an excellent hostel? Want to know which New York City hotel serves a great breakfast? Here are the answers to all those and other questions about where to stay in New York City.
What is the best budget hotel in New York?
If you're looking for a cheap hotel in New York, then book The Duffy Times Square. It's an excellent budget hotel offering great value for money. It's in a good location, it's been recommended by travel experts and the hotel has excellent customer reviews. Also make sure you read our shortlist of the best cheap hotels in New York.
What is the best boutique hotel in New York?
You like some luxury but don't like the famous chain hotels. If you're looking for the best boutique hotel in New York, you should check out Made Hotel. It's a very cool hotel that has been highly recommended by travelers and experts. Also check out our list of the best boutique hotels in New York, it's a manually curated list of the most unique and romantic hotels in the city.
What is the best luxury hotel in New York?
If money isn't a problem and you're looking for a luxury hotel in New York, then go for Baccarat Hotel. The hotel offers excellent service, it's in a top location, it has been rated very highly by previous guests and renowned travel critics have recommended it. Also make sure you read our shortlist of the best luxury hotels in New York City, it's a manually curated list of the most exclusive 5-star hotels in the city.
What is the best hostel in New York City?
Looking for a good and affordable private room or cozy dorm in New York City? Check out The Local NYC. The hostel has been highly rated by backpackers. Also make sure you read our shortlist of the best hostels in New York City.
How much does it cost to stay in a New York hotel?
NYC is expensive, no news there. For a 3-star hotel, you have to pay around $230 per night and for a 4-star hotel, you would be looking at $320 per night. If you're after a luxury 5-star New York City hotel then you can expect to pay around $550 per night.
Which New York City hotel serves great breakfast?
Try The Marlton Hotel if you're looking for a delicious breakfast at a hotel in New York City. It has excellent customer review ratings for breakfast.
What is the best hotel close to Times Square in New York City?
If you want to stay close to Times Square, then try the Hotel CitizenM Times Square. It has excellent customer review ratings.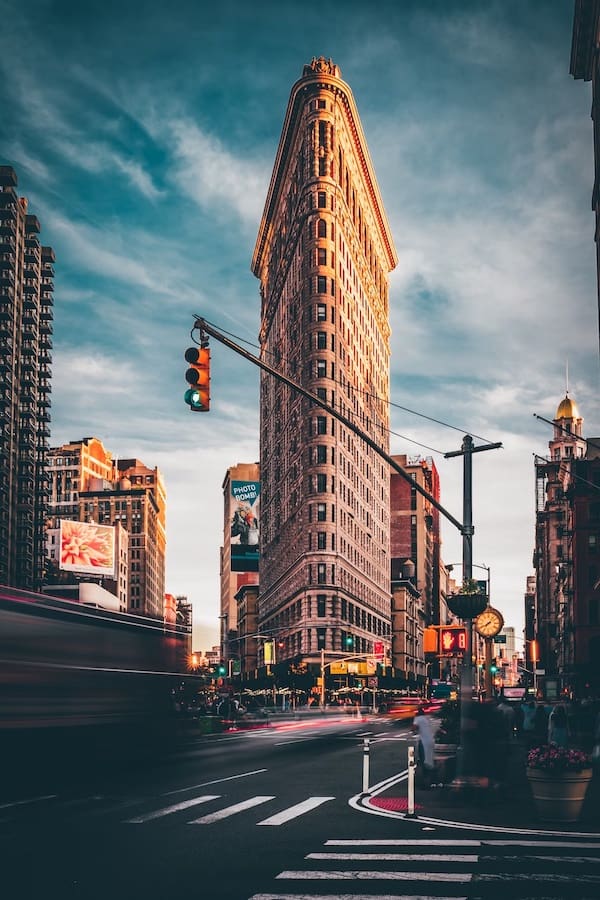 Best time to visit New York City
Spring (April to June) is often considered the best time to visit New York City, as the weather is mild and pleasant, making it an ideal period for sightseeing and outdoor activities.
Parks such as Central Park and the High Line are in full bloom, offering visitors a colorful and vibrant experience. Additionally, several notable events occur during this time, including the Tribeca Film Festival and the Cherry Blossom Festival at Brooklyn Botanic Garden.
Autumn (September to November) is another popular choice for visiting New York City. The crisp air and changing foliage provide a beautiful backdrop for exploring the city's iconic landmarks.
Autumn also brings a number of cultural events, such as New York Fashion Week and the New York Film Festival. The months of September and October tend to be less crowded than the summer months, making it easier to secure reservations at popular restaurants and attractions.
While summer (June to August) is often quite hot and humid in New York City, it is also a time when the city hosts numerous outdoor events and festivals, such as Shakespeare in the Park and SummerStage concerts.
If you're prepared to brave the heat, you'll find plenty of activities to occupy your time. However, keep in mind that this is also peak tourist season, so expect larger crowds and higher prices for accommodations.
Winter (December to February) in New York City is characterized by cold temperatures and occasional snowfall. Despite this, many visitors flock to the city during this time to experience iconic holiday events, such as the Rockefeller Center Christmas Tree Lighting and the New Year's Eve celebration in Times Square.
Additionally, winter offers the opportunity to partake in seasonal activities like ice skating and viewing holiday window displays at department stores like Macy's and Saks Fifth Avenue.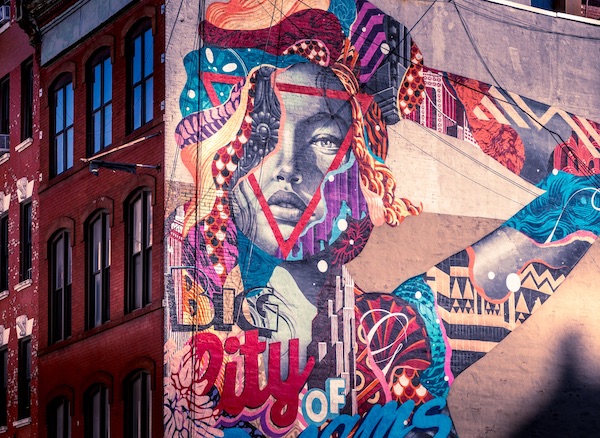 Best things to do in New York
There are a lot of things to do in New York City and surrounding areas, including day trips, attractions, museums, sightseeing tours and many other activities. Here's our list of 3 things you should definitely do when you're in New York:
Empire State Building Skip-the-Line
Marvel at the 360-degree, unobstructed views from the Empire State Building and explore its Interactive Museum and more with this combo ticket. Price: $45. More info.
60-Minute Cruise Around the Statue of Liberty & Ellis Island
Get up close to one of the world's most famous monuments and the emblematic entrance to New York's harbor. Sail around the Statue of Liberty on a 60-minute sightseeing cruise that also journeys under the Brooklyn Bridge and over to Ellis Island. Price: $30. More info.
New York in One Day Guided Sightseeing Tour
Travel by both boat (seasonal) and bus as you swing by the 9/11 Memorial, Central Park, Rockefeller Center and more. Then hop aboard a luxury boat for a sightseeing cruise past the Statue of Liberty and Ellis Island, complete with stunning views of the world-famous skyline and Brooklyn Bridge. Price: $89. More info.
More things to do in New York City
Deciding where to stay in New York City
Let's recap what we just learned in this article. We've covered the best areas of New York City above. Now you can decide where to stay while visiting!
Top 5 neighborhoods to stay in New York City
Midtown
Upper East Side
Greenwich Village
Meatpacking District
Soho
As you have seen in this travel guide, there are a lot of things to explore, and deciding where to stay in New York City is important. Whether you stay in Midtown, Upper East Side, Greenwich Village, Meatpacking District or Soho, all those neighborhoods are in good locations.
The atmosphere of the area, whether you travel for leisure or business, whether you travel with your family or friends, and proximity to the attractions you prefer to visit should probably be the deciding factors. Whatever your preference is, you'll have a great stay in New York City.
More New York City tips
Check out our other guides about the best places to stay in New York City:
Luxury hotels in New York City