Germany is a country in Europe that millions of people visit every year. There are so many things to do in this country, so it can be overwhelming to plan out a trip. You want to see everything you can, so staying in the right area is crucial.
Although Germany is a popular country to visit for a lot of people, one of the more underrated cities is Frankfurt. This place is often overshadowed in the tourism industry by Munich, Hamburg, Berlin, and a few others. This is just another reason to experience all that Frankfurt has to offer.
So, a great way to experience the local culture and be immersed in German life is by staying in a boutique hotel. These offer smaller, more local experiences for you. Here are five great boutique hotels in Frankfurt!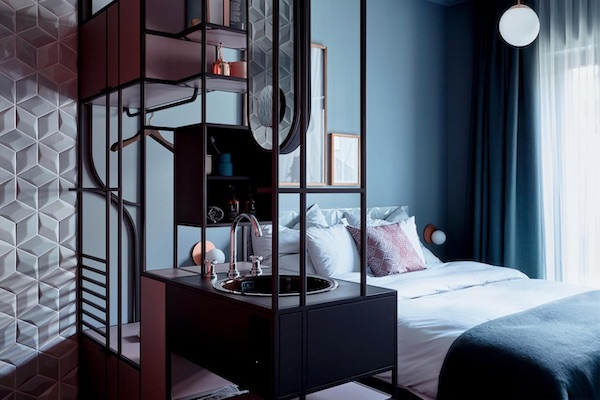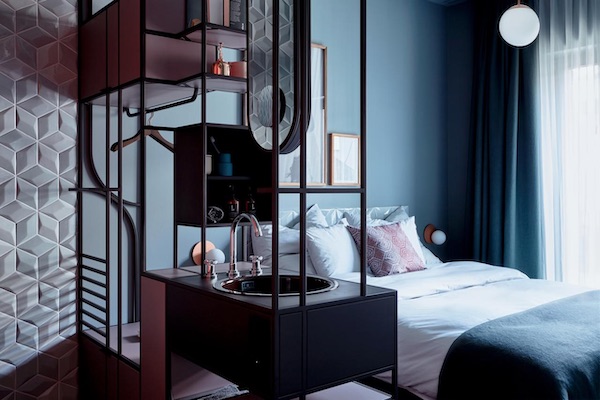 The Lindley Lindenberg
First up on our list is The Lindley. One of the best perks of this hotel is the location. You are a short cab or tram ride from the city's center, so you can stay close, but not too close to the action. Sometimes you want to be a little disconnected from the main action. This is exactly what The Lindley offers.
Another really cool perk is the rooftop terrace that has a bar to check out in the evening. A really unique feature is the herbarium. There are fresh herbs grown there that are free for you to enjoy. Not many other hotels have this, so if you want to do some of your own cooking, this is a cool perk. There is a communal kitchen on the property, so you can try your luck at making some great German food.
Hotel details
Address: 
Lindleystraße 17, Ostend, 60314 Frankfurt, Germany.
Guest rating:
4.4 out of 5
Price per night:
From $80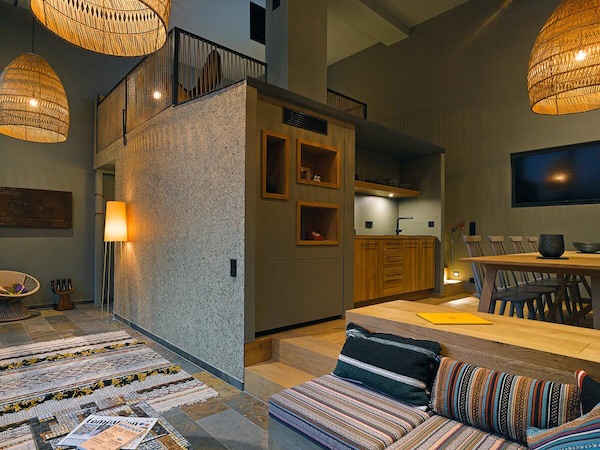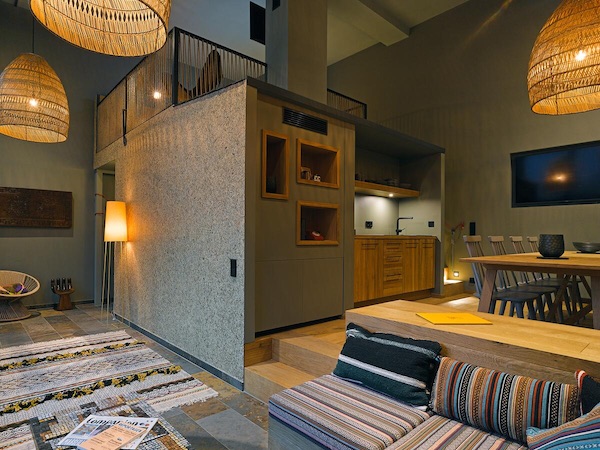 25Hours Hotel The Trip
One of the larger options on this is the 25Hours The Trip hotel. Frankfurt is known to be the business and finance capital of Germany, so many hotels in this area are uppity and sophisticated. The 25Hours packs a punch full of color, vibrance and functionality.
There are 152 total rooms offered, so this is slightly high based on boutique standards but fairly midrange by Frankfurt standards. Keep in mind that this is a business district, so this is still relatively small compared to a lot of the big box chain hotels that are nearby.
A cool perk that gets overlooked is the free bike rental. You and up to one other guest can rent a bike for a day to explore the city without paying for travel.
Hotel details
Address: 
Niddastrasse 56-58, Bahnhofsviertel, 60329 Frankfurt, Germany.
Guest rating:
4.3 out of 5
Price per night:
From $85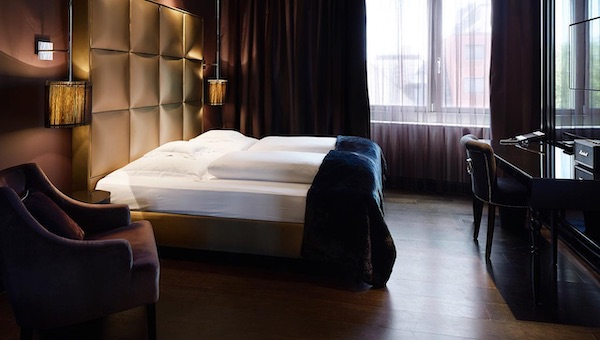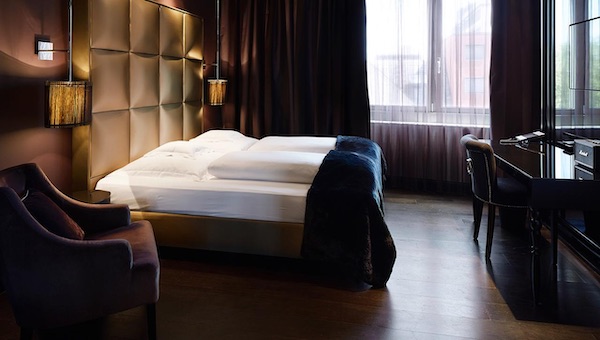 Roomers Hotel
Upon entering this luxurious boutique hotel, you will be offered a complimentary drink for you and your guest to enjoy. Although small, this perk is a cool addition to your stay.
There are about 115 rooms at Roomers Hotel, and 11 of these are luxury suites. If your budget allows, it is highly recommended to splurge and get one of these awesome suites. When thinking about a high-quality, luxury hotel, the suites exemplify the qualities that you want in a stay.
This is not to diminish the traditional rooms, though. They are still fantastic and will elevate your stay in a great way.
Hotel details
Address: 
Gutleutstr. 85, 60329 Frankfurt, Germany.
Guest rating:
4.3 out of 5
Price per night:
From $150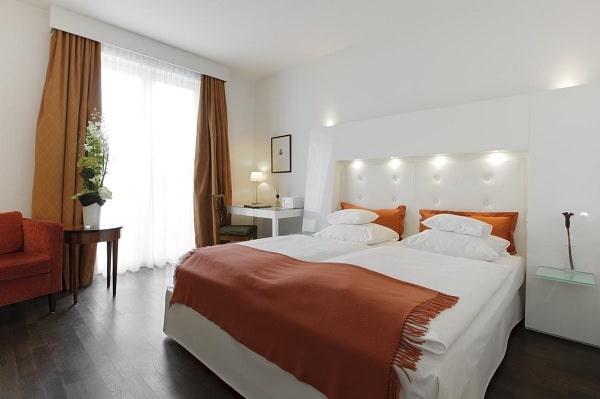 Hotel Gerbermühle
As the second smallest boutique hotel on our entire list, the Gerbermühle is a fantastic option for those who want a small, quiet stay. With just 18 rooms, this is a true boutique hotel that is purely focused on the customer experience. At the end of the day, a huge part of your trip is your satisfaction at the place of accommodation.
One of the most unique factors offered in this region is the Tower Bar which is located in an old mill on the property. This is super interesting and makes a great place to grab some drinks and enjoy good weather. Plus, this gives you awesome views of the River Main. So, if you want to be in a prime location with cool features, the Gerbermühle is the place to be.
Hotel details
Address: 
Gerbermühlstraße 105, 60594 Frankfurt am Main, Germany
Guest rating:
4.4 out of 5
Price per night:
From $97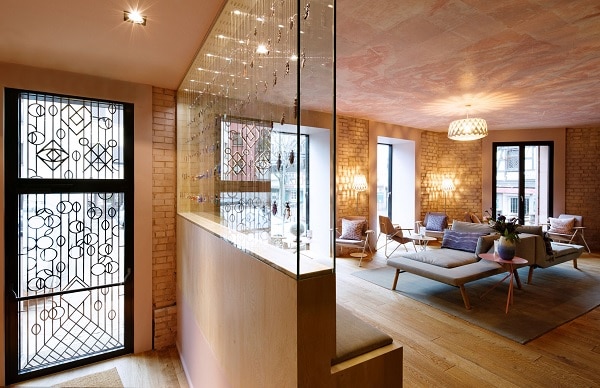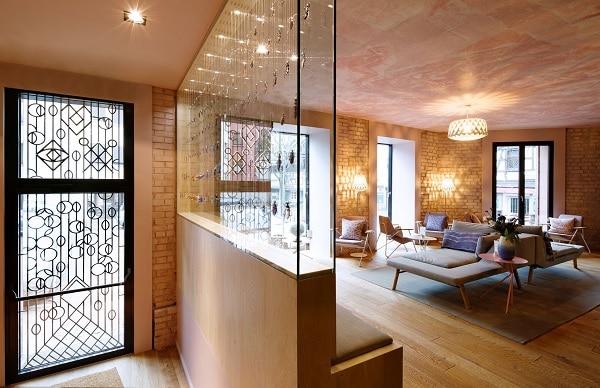 Libertine Lindenberg
Last, but certainly not least, there is the Libertine Lindenberg. Although the boutique hotel above is quite small, this one actually has one less room, making it the smallest on today's list.
The cool factor of the Libertine Lindenberg is the food culture. One of the best things to do in a new place is eating their food. In this case, you can try your luck at cooking it as well.
On top of a delicious cafe, there is a 24-hour grocery store within the hotel. So, you can use the communal kitchen and make some German food of your own!
Hotel details
Address: 
Frankensteiner Str. 20, 60594 Frankfurt am Main, Germany.
Guest rating:
4.5 out of 5
Price per night:
From $107
About our boutique hotel recommendations in Frankfurt
We are a travel research company. We help you discover the best boutique hotels in Frankfurt by researching the internet for you. It's not just our opinion, it's the opinion of many travelers who have been there before you. We make it easy for you to find out about cool design hotels and unique design hotels in the city. Some of them might be so romantic you might not want to leave your room.
Please note, we only list hotels that have an aggregated guest review rating of at least 4.0 out of 5. We aggregate all reviews from different booking sites and other unbiased review websites. Hence, you can be certain all hotels listed above offer you a great stay in Frankfurt.
Best price guarantee
We partner with Booking.com and Hotels.com to provide you with the lowest price guarantee on your stay in Frankfurt! Both those websites offer price matching. That ensures that you are paying the lowest price available online. If you find a cheaper offer on another website for the same cool hotel in Frankfurt at least 24 hours before check-in, contact them to claim a refund of the difference!
Top 5 boutique hotels in Frankfurt
Before you go, let's summarize this guide. Based on thousands of guest reviews and tips from travel experts, these are the best boutique hotels in Frankfurt:
More Frankfurt tips
If you like our guide above, you should also check out our other articles about Frankfurt:
Best cheap hotels in Frankfurt