On the surface, Frankfurt may seem like a bland travel destination. It is Germany and Europe's financial hub, and home to some important movers and shakers. The very thought of it being a financial hub creates images of people in suits working inside grey buildings with no character.
Well, it is safe to say any thoughts of Frankfurt being bland and having no character are all wrong. Frankfurt is a thriving German city with an incredible bar, pub, and nightlife scene. It has a wealth of history as well, which can be seen in its extraordinary city center. Although much of the old architecture of Frankfurt was destroyed during World War II bombing campaigns, the city rebuilt itself and many of its historic buildings.
Frankfurt remains one of Germany's less-visited tourist destination due to its reputation as a financial hub. Travelers who overlook the German city do it at their own peril as Frankfurt has a lot to offer on a holiday.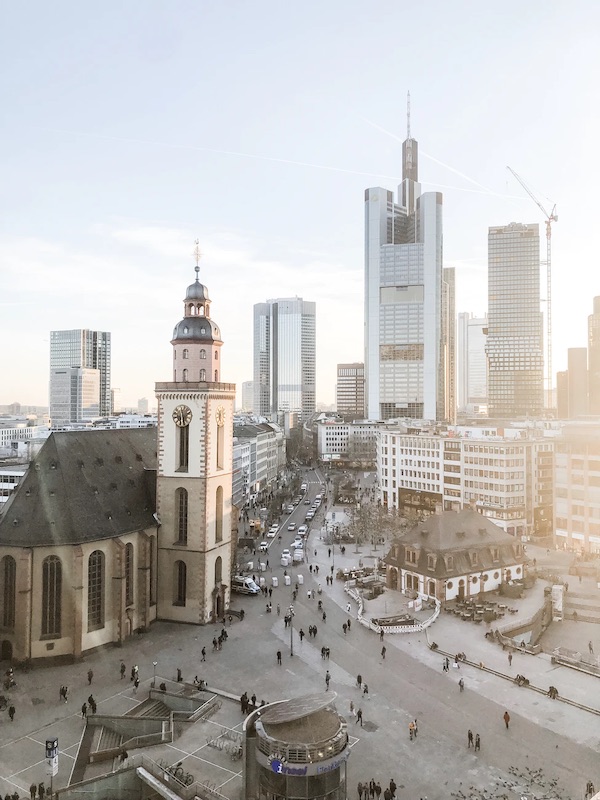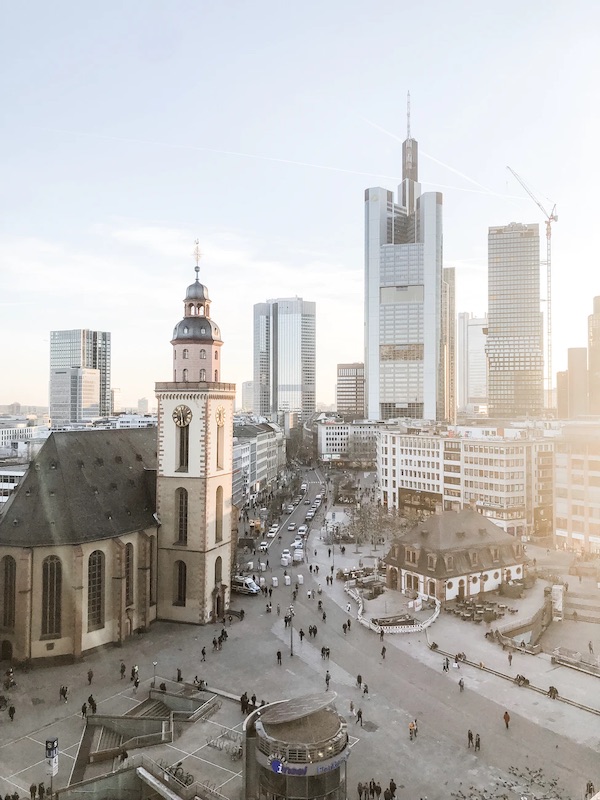 Zentrum-Altstadt
If you have never been to Frankfurt previously, then consider staying in Zentrum-Alstadt on your first-ever trip. The neighborhood is excellent for travelers new to the city. You will find Zentrum-Alstadt in Frankfurt's city center, making it possible to reach other great tourist destinations easily. The entire neighborhood is well-connected to other areas via public transport.
The neighborhood is a showcase of Frankfurt's old medieval period buildings. Due to the immense bombing, Frankfurt underwent in WWII, the medieval buildings have been mostly rebuilt. Culture vultures can explore the incredible buildings in the neighborhood, taking in the charm and wonder of the extraordinary architecture.
One of the must-sees in Zentrum-Altstadt is St. Paul's Church. The rounded church offers Instagram-worthy photos as you explore the history of Germany's financial sector capital. If you fancy sightseeing more famous churches and architecture, head over to Old St. Nicholas Church as well. The medieval Lutheran church has 51 bells.
Best place to stay in Zentrum-Altstadt
Jumeirah Hotel. Address: Thurn-und-Taxis-Platz 2, 60313 Frankfurt am Main, Germany.
Cheaper alternative:
Motel One Frankfurt-Römer. Address: Berliner Strasse 55, Frankfurt City Center (Old Town), 60311 Frankfurt, Germany.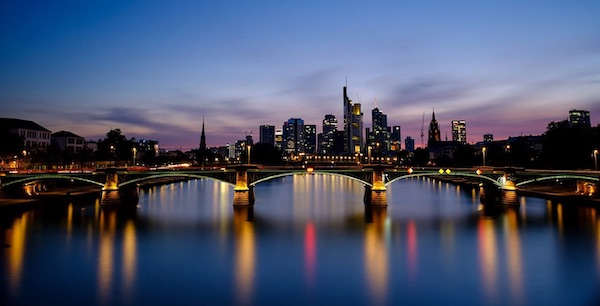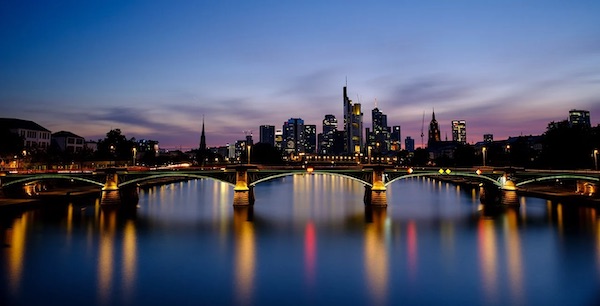 Sachsenhausen
Frankfurt was bombed heavily during the World War. Therefore, a lot of the buildings in the city were constructed post-war and are very modern. A limited number of buildings exhibit pre-WWII architecture and most of those can be found in Sachsenhausen. Situated across the Main River from Zentrum-Alstadt, Sachsenhausen is the largest neighborhood in all of Frankfurt. The entire area is charming and exhibits a different feel from much of the other neighborhoods around the city.
Sachsenhausen has an unforgettable atmosphere thanks to its vibrant bar scene. You will find comfortable pubs lining the narrow streets of Grosse- and Kleine-Rittergasse, Paradiesgasse and Klappergasse.
The area has become known for creative types, young people, and individuals seeking bohemian energy. Some of Frankfurt's best nightlife is located in Sachsenhausen, so if going out after dark is atop your list of things to do, book accommodation in Sachsenhausen.
Best place to stay in Sachsenhausen
Hotel Am Berg. Address: Grethenweg 23, 60598 Frankfurt am Main, Germany.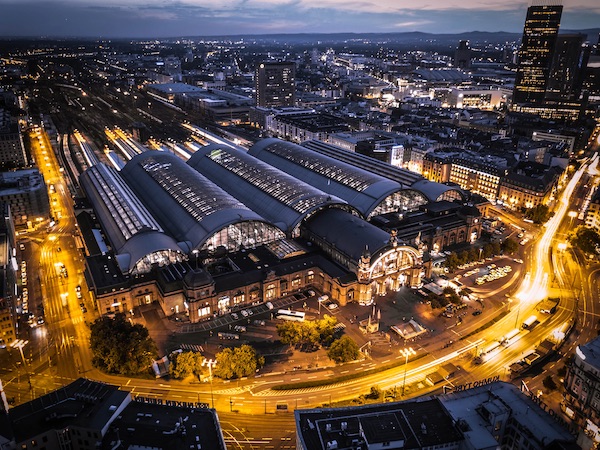 Bahnhofsviertel
Bahnhofsviertel is the neighborhood to book accommodation in if you are on a budget. Backpackers or couples seeking to save money for nights out can find budget-friendly hotels, hostels, and Airbnb properties in the area.
Bahnhofsviertel is situated west of Frankfurt's city center. It is home to Frankfurt's main railroad station, which means it could be the place you embark on your visit to Frankfurt. Accommodation in the neighborhood allows you to quickly get to the station to catch a train to your next port of call in Germany.
The neighborhood is famous (or infamous) as Frankfurt's red-light district. Like many major cities around the globe, Frankfurt has cleaned up its rough and tumble district thanks to gentrification. You may notice that Bahnhofsviertel has been revamped when strolling the streets. Even with a cleaner image, Bahnhofsviertel is still a very cool area to base your stay in Frankfurt. It has a lively atmosphere thanks to a vibrant bar and pub scene.
Accommodation is typically plentiful, although thanks to it being a lower-priced area to stay in, you may need to book a hotel well in advance. Thanks to boasting a great nightlife scene, accommodation can get snapped up during the weekends.
Best place to stay in Bahnhofsviertel
Hotel Nizza. Address: Elbestraße 10, 60329 Frankfurt am Main, Germany.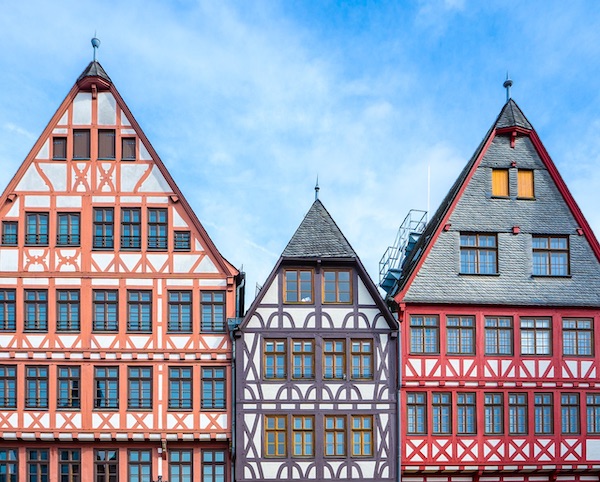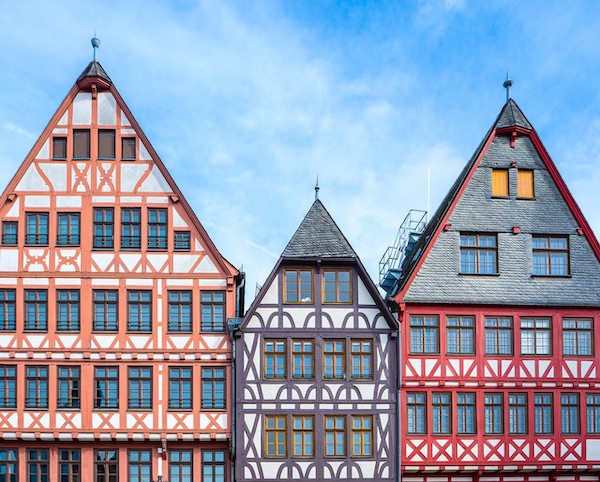 Bornheim
If you are ready to shop amongst scenic architecture while strolling cobblestoned streets, look no further than Bornheim. The neighborhood is just east of the city center and attracts locals to its high-quality shopping.
Take a break from shopping in Bornheim to explore the Altes Bornheimer Rathaus. The historic building is the old town hall. Built in 1770, it is a joy to visit for its old-time German architecture. Following a trip to the Altes Bornheimer Rathaus, venture over to Uhrtuermchen, a famous clocktower. The area around the Uhrtuermchen, and the clocktower itself, is romantic. You definitely want to snap an Instagram photo here. Filters are optional.
Bornheim is an ideal neighborhood for families thanks to its history. There is a certain historic charm that tourists can get when walking the streets. After taking in the history and shopping, head over to Frankfurt Zoo. The highly-rated zoo has over 4,500 animals and covers 11 hectares of land.
Best place to stay in Bornheim
Best Western Premier IB Hotel Friedberger Warte. Address: Homburger Landstr. 4, Bornheim, 60389 Frankfurt, Germany.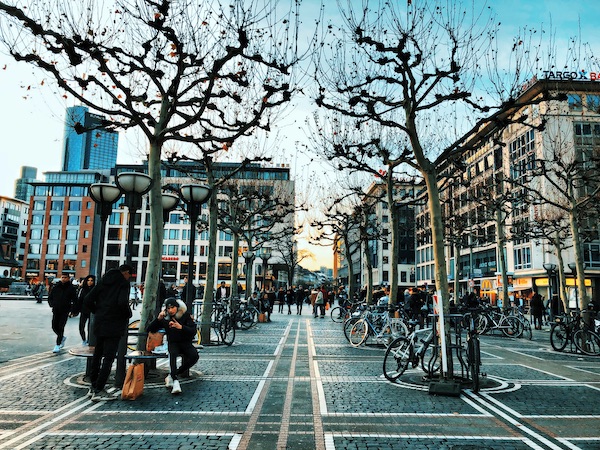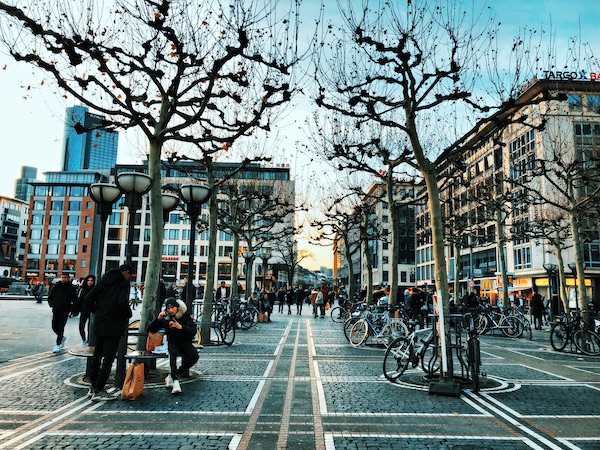 Westend
Frankfurt's trendy, upscale neighborhood is Westend. Frankfurt is Germany's financial sector capital and many of the industry's bigwig live in the area. Westend has the city's most expensive properties and a much quieter, sophisticated feel compared to other parts of Frankfurt, which on a holiday, isn't a bad thing.
Families may choose to book accommodation in Westend for its serene feel. It has the appearance of being safe and secure, and you can pamper yourself in the high-priced accommodation. You will find more Frankfurt history in and around Westend. The Alter Oper, Frankfurt's old opera house, is located in the area. You can also reach the Palmengarten botanical gardens easily from Westend.
Westend has long been an area for the city's more well-off residents. You can spot villas built for wealthy citizens in the late 1800s and early 1900s. The villas line the narrow streets giving it a very closed-in feel. The Messeturm building can be found in Westend. Also known as Trade Fair Tower, the building is Europe's 17th tallest and contains 63 storeys.
Best place to stay in Westend
25Hours Hotel Levi's. Address: Niddastraße 58, 60329 Frankfurt am Main, Germany.

Where travel critics stay in Frankfurt
Want to know where travel critics from publishers like The New York Times, Frommer's, Fodor's and Lonely Planet stay in Frankfurt? Check out our overview of all recommended hotels, hostels and B&Bs in Frankfurt.
Budget
"Located in Frankfurt's Bockenheim district, the Robert Mayer blends Bohemian vibes and modern technology in a small, comfortable hotel that's Frankfurt's best value. Local artists were commissioned to design each of the 12 guest rooms inside this early 20th-century townhouse." — CNN.
Address: Robert-Mayer-Straße 44, 60486 Frankfurt am Main, Germany.
Mid-range
"Among Hotel Gerbermühle's selling points is its fine dining restaurant (mains from €19.50) that combines local food (beef tartare, wiener schnitzel with cranberries) with international classics (chicken in calvados sauce). It is on the river and has great views of the city skyline." — The Guardian.
Address: Gerbermühlstraße 105, 60594 Frankfurt am Main, Germany.
Luxury
"With its glass tower and shiny saddleback roof, the 28-story Jumeirah holds its own among the architectural icons of downtown. Overlooking the Zeil pedestrian precinct and a seven-minute walk from Goethstrasse, the Jumeirah boasts a best of Frankfurt location for a shopping expedition." — CNN.
Address: Thurn-und-Taxis-Platz 2, 60313 Frankfurt am Main, Germany.
FAQ: Frankfurt hotel tips
Looking for the best budget, boutique, or luxury hotel in Frankfurt? Or maybe you're a backpacker looking for an excellent hostel? Want to know which Frankfurt hotel serves a great breakfast? Here are the answers to all those and other questions about where to stay in Frankfurt.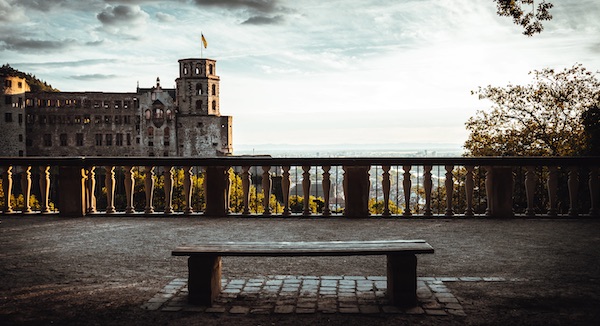 Best things to do in Frankfurt
There are a lot of things to do in Frankfurt and the surrounding areas, including day trips, attractions, museums, sightseeing tours and many other activities. Here's our list of 3 things you should definitely do when you're in and around Frankfurt:
Frankfurt Sightseeing Cruise: 1 or 2 Hours
Cruise the River Main in Frankfurt for spectacular views of the city's skyline. Available as a 1-hour or 2-hour tour, see sights such as the pubs of Sachsenhausen and European Central Bank. Jump off at Gerbermühle and learn about the poet Goethe. Price: $13. More info.
Frankfurt: 3-Hour Bike Tour
Explore Frankfurt by bicycle on this exciting 3-hour bike tour. Visit the famous sights and get exclusive insider tips on the city. Learn more about the cider taverns and discover the trendy district of Sachsenhausen. Price: $28. More info.
Heidelberg Half-Day Trip from Frankfurt
Escape the bustle of Frankfurt on a half-day tour of beautiful, riverside Heidelberg. Make the short trip south by coach, then spend hours exploring the medieval town with your savvy guide. Price: $95. More info.
More things to do in Frankfurt
Deciding where to stay in Frankfurt
As a closing note, let's summarize this travel guide. We covered the best areas of Frankfurt so you can decide which part of town you want to stay in.
Top 5 areas to stay in Frankfurt
Westend
Bornheim
Bahnhofsviertel
Sachsenhausen
Zentrum-Aldstadt
As you have seen in this article, there are a lot of things to explore, and deciding where to stay in Frankfurt is important. Whether you stay in Westend, Bornheim, Bahnhofsviertel, Sachsenhausen or Zentrum-Aldstadt, all those neighborhoods are in good locations.
The atmosphere of the area, whether you travel for leisure or business, whether you travel with your family or friends, and proximity to the attractions you prefer to visit should probably be the deciding factors. Whatever your preference is, you'll have a great time in Frankfurt.
Check out our other guides about the best places to stay in Frankfurt: