Tokyo, Japan is one of the world's biggest hubs of cuisine, culture, and so much more. Any traveler who wants to see what the world has to offer must visit Tokyo at some point along the journey. There is so much packed into the country that it requires a good amount of time to explore.
With Mount Fuji down the coast, a bustling business epicenter in the inner streets, and so much more, Tokyo has a lot of different experiences at its doorsteps and inside the walls. Now, Tokyo is known as one of the most packed and busy cities in the entire world. So, getting a head start is a daunting task.
A great way to enrich your experience is by staying in a boutique hotel. This will give you personable accommodations and help add a touch of peace amongst the chaos.
Here are five of the best boutique hotels in Tokyo!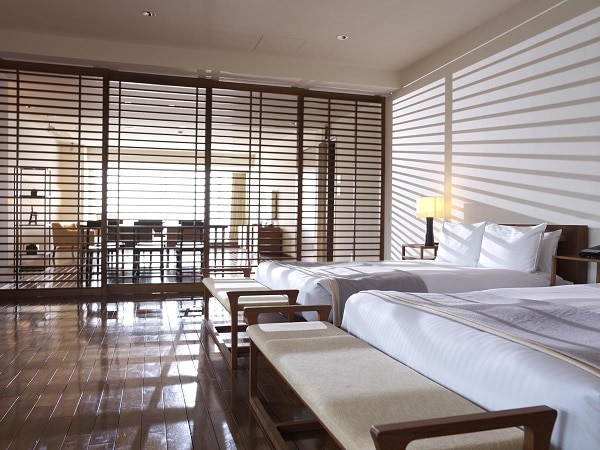 Claska
Although boutique hotels are known to be small, Claska is one of the smallest on this list with just 12 rooms in total. Although this adds a lot of value to your stay, it can be difficult to secure a room. So, make sure to put in reservations early and hope for the best.
If you are able to get a room, there are some great perks that you can take advantage of. Some of which include room service, incredible design, nearby and partnered bike rental services and more. There is nothing fancy about the add-ons such as a spa, pool, or rooftop bar, but the basics are there and willing to be taken in.
Hotel details
Address: 
1 Chome-3-18 Chuocho, Meguro City, Tokyo 152-0001, Japan.
Guest rating:
4.1 out of 5
Price per night:
From $142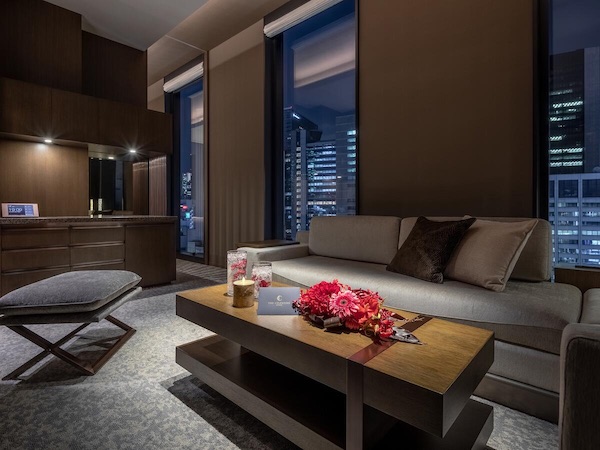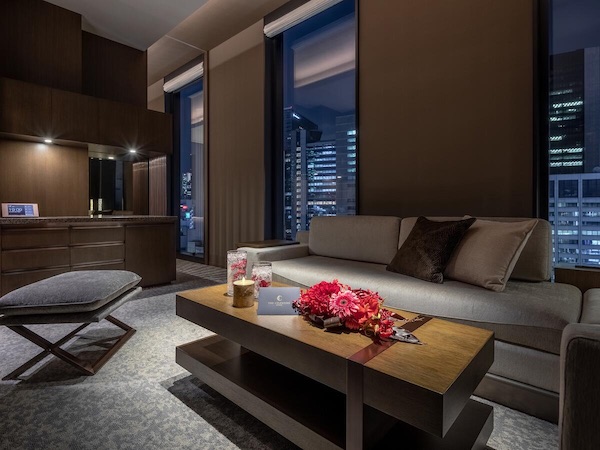 The Celestine Ginza
Now, this boutique hotel is nowhere near as small as the previous one, but it still packs a punch. The Celestine Ginza has about 100 rooms and is located within Tokyo's biggest shopping district. This is a huge perk because it has a ton of awesome shopping opportunities for those who love to spend some dough.
The hotel itself has a great restaurant and bar. So, after a busy day retreat to the hotel and grab a drink with your friends.
In terms of the hotel itself, there are a number of room variations that are available to consumers. Some include superior rooms, deluxe rooms, executive rooms, and more. So, as your budget allows, you can upgrade to some great rooms with great rooms.
Hotel details
Address: 
105-0013 Tokyo-to, Chuo-ku, Ginza 8-4-22, Japan.
Guest rating:
4.6 out of 5
Price per night:
From $159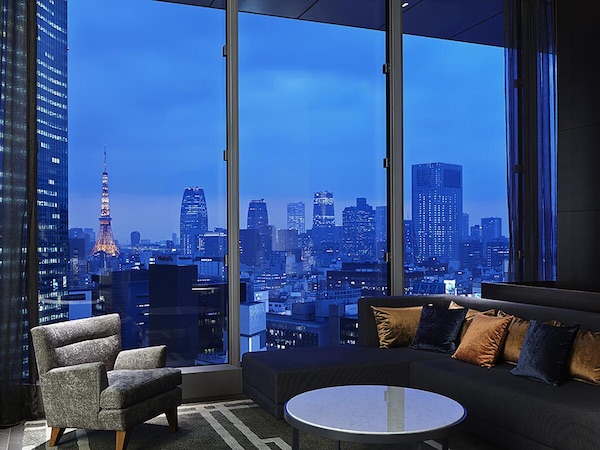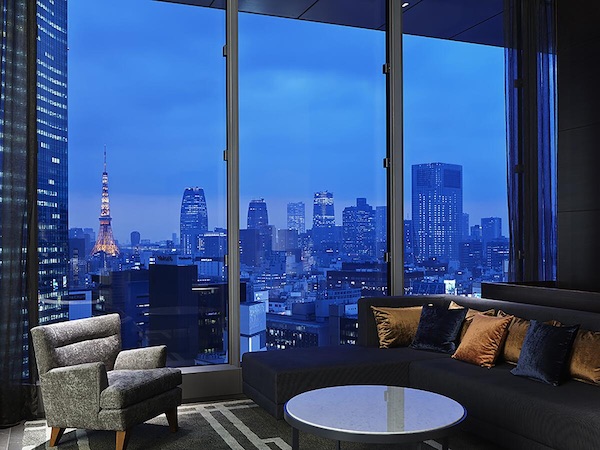 Mitsui Garden Hotel
Tokyo is known for a lot of things and one of which is the skyline. The modern part of the city features towering skyscrapers and gorgeous scenery. One way to take in the immaculate views is by staying at the Mitsui Garden Hotel. This is one of the tallest buildings in the neighborhood so the views are there for the taking.
Other than a really unique vantage point, there are some additional perks. One of which is the bar on the 16th floor. This ties into the views aspect because you can look out onto the rest of Tokyo while sipping a great cocktail.
There are 361 rooms, so it is definitely one of the largest boutiques in the area and on our list. If you want to sacrifice a little bit of peace and quiet for a really cool location, this is where the Mitsui Garden Hotel comes into play.
Hotel details
Address: 
104-0061 Tokyo-to, Chuo-ku Ginza 8-13-1, Japan.
Guest rating:
4.4 out of 5
Price per night:
From $88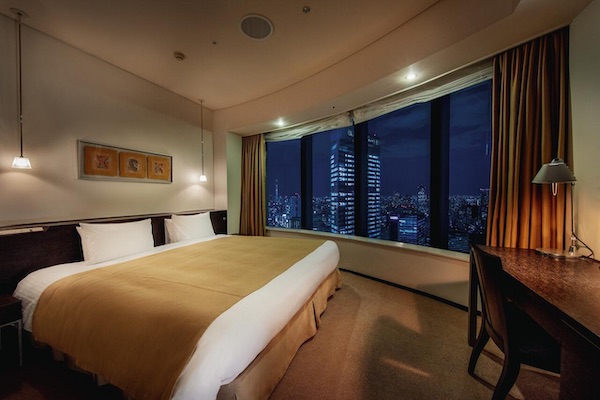 Park Hotel Tokyo
With 273 rooms, this is another one of the high-capacity boutique hotels that focuses on putting you in a good location. The Park Hotel Tokyo is downtown and in the heart of the action. If you want to embrace all of the busyness that Tokyo is known for, this is the place to be.
It is located on the top of a skyscraper, so you have a really cool perspective of the city. Another great perk is its location near the train stations. Short walks can connect you with various areas of Tokyo via the railways.
Hotel details
Address: 
105-7227 Tokyo-to, Minato-ku Higashi Shimbashi 1-7-1, Japan
Guest rating:
4.5 out of 5
Price per night:
From $150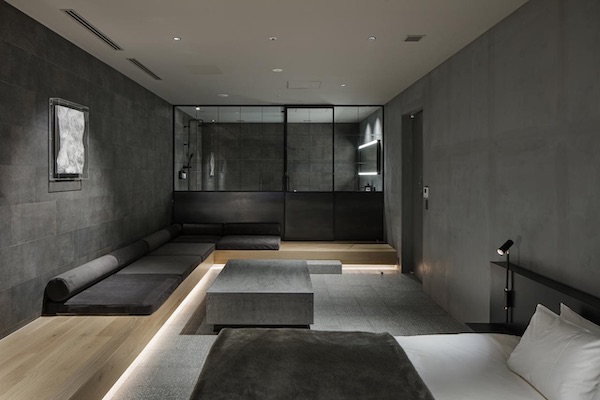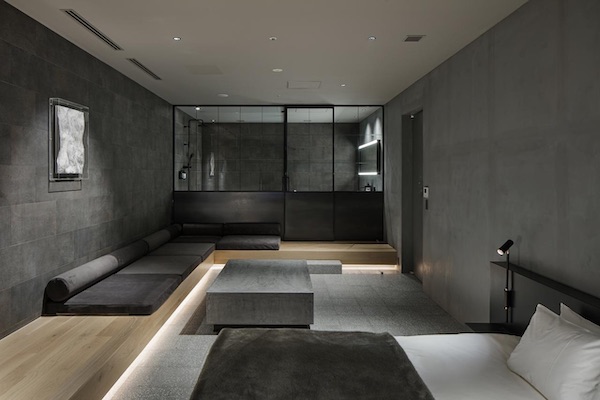 Hotel Koe Tokyo
Last on our list is the Hotel Koe Tokyo. This is the smallest of our options at just 10 rooms in total. Its unique factor is the Japanese tea room that takes over the hotel's identity. When staying here, you are truly getting a unique, personal experience.
There are a bar and restaurant on the scene, so you can take part in the cuisine's culture right away. Just be sure to make reservations early as getting a room can sometimes be a struggle. Overall, your time at the Hotel Koe Tokyo can be peaceful, intriguing, and fun.
Hotel details
Address: 
150-0042 Tokyo-to, Shibuya-ku Udagawa 3-7, Japan.
Guest rating:
4.2 out of 5
Price per night:
From $145
About our boutique hotel recommendations in Tokyo
We are a travel research company. We help you discover the best boutique hotels in Tokyo by researching the internet for you. It's not just our opinion, it's the opinion of many travelers who have been there before you. We make it easy for you to find out about cool design hotels and unique design hotels in the city. Some of them might be so romantic you might not want to leave your room.
Please note, we only list hotels that have an aggregated guest review rating of at least 4.0 out of 5. We aggregate all reviews from different booking sites and other unbiased review websites. Hence, you can be certain all hotels listed above offer you a great stay in Tokyo.
Best price guarantee
We partner with Booking.com and Hotels.com to provide you with the lowest price guarantee on your stay in Tokyo! Both those websites offer price matching. That ensures that you are paying the lowest price available online. If you find a cheaper offer on another website for the same cool hotel in Tokyo at least 24 hours before check-in, contact them to claim a refund of the difference!
Top 5 boutique hotels in Tokyo
Before you go, let's summarize this guide. Based on thousands of guest reviews and tips from travel experts, these are the best boutique hotels in Tokyo:
More Tokyo tips
If you like our guide above, you should also check out our other articles about Tokyo: