When you think of the most historical places in the world, your mind will surely wonder about Greece. Many travelers skip the capital in favor of the islands. However, everyone who visits the country should not pass over Athens. It's both a modern metropolis and a great historical city – neither of which the islands can compete with!
As the capital of modern Greece, Athens was also central to the ancient Greek civilization. Its landscape is even now dominated by its 5th century BC landmarks such as the Acropolis and the Parthenon temple. Although the city is one of the most ancient in the world, Athens has very much modernized itself in line with the 21st century.
In many areas, you will be able to witness the stark contrast between the ancient structures and the new modern conveniences. Perhaps while eating at a fast-food restaurant, with a view of the Acropolis in the distance. This ancient city is a must-see if you're visiting Greece, or if you're looking for some remarkable historical experiences.
There are many great different areas to base yourself for your stay. So, to help you decide here is a short neighborhood guide outlining the five best places to stay in Athens.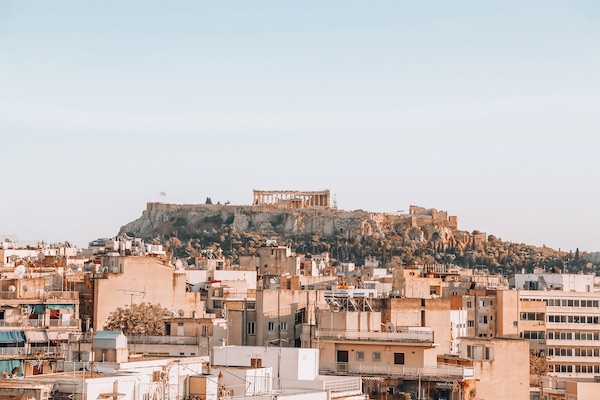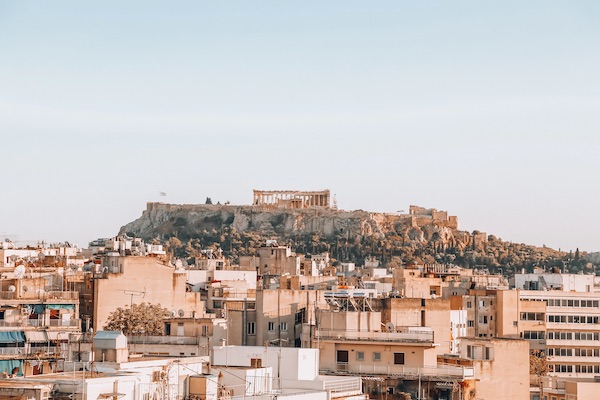 Plaka
Plaka is sometimes known as the Old Town of Athens, due to it being one of the oldest areas in the city. Because of this many of the streets are pedestrianized and there are many cobbled narrow laneways to explore. The whole area has a community feel which really allows you to soak up the slower pace of life that exudes from Greece.
The Plaka area population is made up of a roughly fifty-fifty split between tourists and locals. Hence, there is always a buzzing atmosphere however the area has still retained its original old-world charm. There are plenty of colorful buildings and markets to explore here, as well as many authentic coffee shops (Greeks love their coffee at all times of the day!). Another one of the reasons that Plaka is such a great area is that it's perfect for first-time visitors to Athens in that it is located at the base of the Acropolis and the Parthenon.
Once you've explored the ancient sites you may want to wander through the small settlement of Anafiotika. This tiny area within the Plaka neighborhood was built in the 19th-century by workers from the Greek Islands who came to work on construction in the city. The settlement is a hidden gem consisting of small white houses set amongst lush gardens on the hilly landscape, which are built to resemble the Cycladic architecture of the worker's island homeland.
Because of its central location, prices may be slightly higher in general than other areas of Athens. However, there are still many different options for accommodation with price points to suit every budget.
Best place to stay in Plaka
AthensWas Boutique Hotel. Address: Dionysiou Areopagitou 5, Athina 117 42, Greece.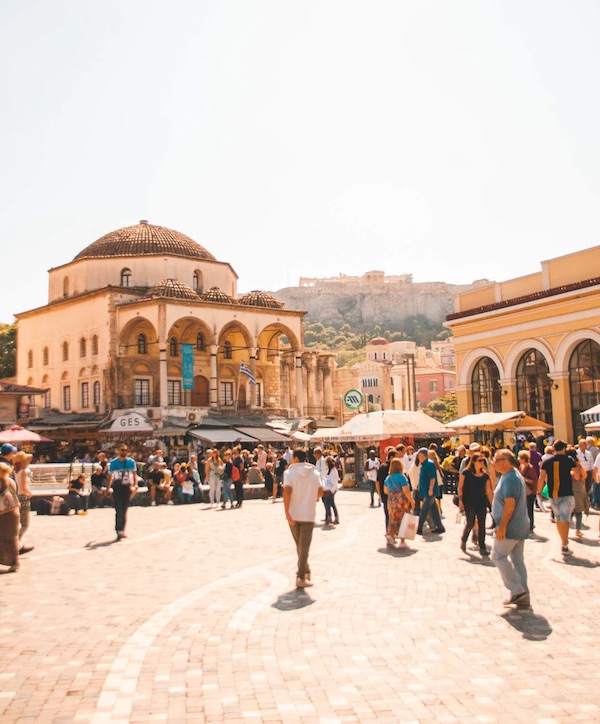 Gazi
If you're looking for an area that is a little nicer to your wallet, look no further than Gazi. This area is not right in the center of the primary tourist action however it is only 15 – 20 minutes away from the main sites via walking or public transport and has plenty of things to do and see in its own right.
The area was once the site of an industrial gas-works station but more recently the factory has been converted into a cultural center called Technopolis where you will find various exhibitions and concerts playing. The area is also known as the "new" café and restaurant district due to the number of establishments that keep popping up as a result of the areas ever-increasing popularity. Because of this Gazi has a cool vibe about it but without the hefty price tag to match!
Best place to stay in Gazi
A Little Taste of Home Guest House. Address: Leoforos Konstantinoupoleos 32, Athens, 11854, Greece.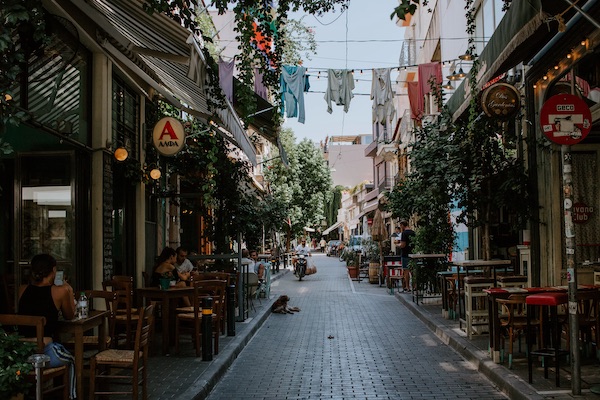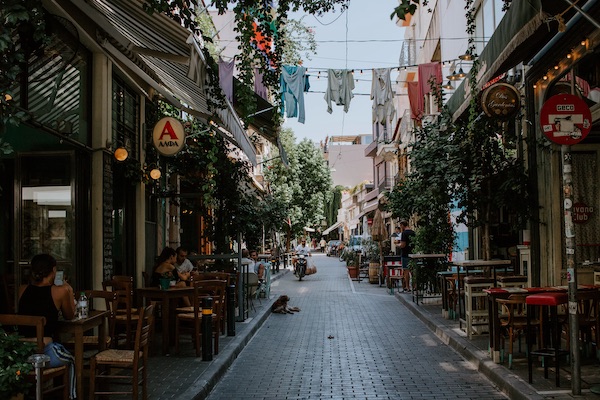 Psiri
If you're a night owl who loves to let your hair down, then Psiri is the perfect neighborhood for you. The streets are flooded with people once day turns to night, and the bars and clubs of Athens nightlife scene are centered in the area, particularly in Iroon Square. The area has an interesting history as a place with an alternative scene, a vibe that has carried through to today. You will be able to find many independent shops that sell pieces from local artists, as well as eclectic and bohemian markets.
Even if you're not into an alternative scene, Psiri is still a great place for those who like to stay up late as most café's and restaurants here are open later than usual in a true Greek fashion.
Best place to stay in Psiri
Aparthotel Live in Athens. Address: Ag. Anargiron 5, Athina 105 54, Greece.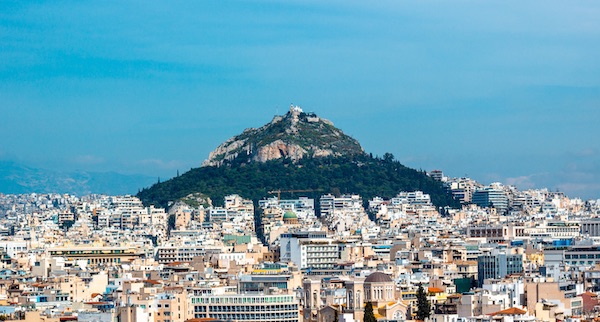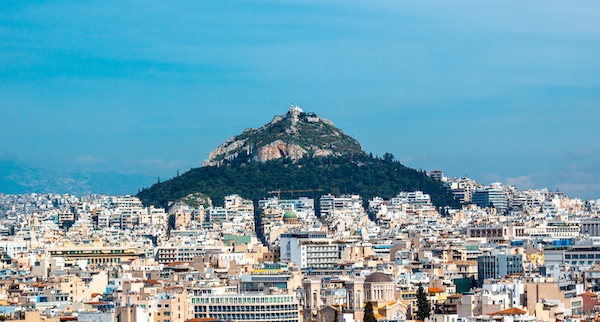 Kolonaki
Located northeast of the Acropolis, Kolonaki is a great place for families and those that like the finer things in life. The word Kolonaki translates in Greek to "little column". This neighborhood is the perfect place to base yourself in Athens as it combines many of the best features of other areas into one. Boasting great nightlife, an individual atmosphere and many must-see landmarks, Kolonaki is a truly charming neighborhood.
The area has a sophisticated and upmarket atmosphere, with some of the best and most posh bars and restaurants being located here. Additionally, if you like to shop you will love the areas of designer shops and boutiques.
Apart from shopping and visiting fancy restaurants and bars, the area also has its fair share of culture and natural scenery. One of the best things to do in the area is to visit the Benaki Museum. This museum is actually a former family mansion and houses both contemporary Greek art, and exhibits relating to Greek culture and history.
If you're wanting to escape the city for some greenery, Lycabettus Hill is a short distance away on foot or by public transport. Also known as Mount Lycabettus, the hill is made from limestone and sits 300 meters above sea level. Once you've had a great workout getting to the top of the hill, you will be greeted by sweeping views of Athens below.
Best place to stay in Kolonaki
Hotel St. George Lycabettus. Address: 2, Kleomenous Str, Athens, 106 75, Greece.
Koukaki
Situated very close to the Acropolis, but still retaining a local feel. Koukaki is the best place to stay if you want to experience Greek life as less of a tourist. Located just over one kilometer south of the Acropolis, this is a great neighborhood that gives a relaxed and calming vibe. That's thanks to the fact it is a highly residential area of Athens.
The main areas of the neighborhood are Koukaki square, and the pedestrian streets of Drakou and a little further southwest Olympiou. All of these areas are home to traditional tavernas, ouzeries, and cafes where you can enjoy the local and traditional fare.
If you're looking for the convenience of the Plaka area without the noise and hustle and bustle, Koukaki is the perfect area for you.
Best place to stay in Koukaki
Hera Hotel. Address: Falirou 9 Acropoli, Athina 117 42, Greece.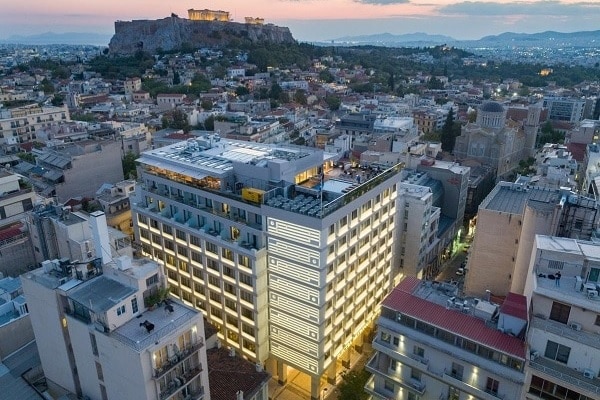 Where travel critics stay in Athens
Want to know where travel critics from publishers like The New York Times, Frommer's, Fodor's and Lonely Planet stay in Athens? Check out our overview of all recommended hotels, hostels and B&Bs in Athens.
Budget
"This cozy, cheerful and casual boutique hostel, tucked down a tiny urban road in the Psirri district, encourages travelers to meet with lots of communal spaces, including a scenic rooftop bar and restaurant known for its happy hour." — Telegraph.
Address: Agias Theklas 10, Athens, 10554, Greece.
Mid-range
"The arty and bold New Hotel, designed by Fernando and Humberto Campana, two brothers, is situated near Syntagma and has 79 beautifully designed rooms. The hotel also has an excellent restaurant and the seventh-floor rooftop New Art Lounge and is decorated with contemporary art collected by its Greek-Cypriot owner, Dakis Joannou." — New York Times.
Address: Filellinon 16, Athina 105 57, Greece.
Luxury
"The grande dame of hotels in Athens sits opposite the Parliament on Syntagma Square and has been a beacon of luxury and sophistication in the city for many years. There are many draws to this 1842-vintage building that used to be a private mansion." — CNN.
Address: 1 Vasileos Georgiou A, Syntagma Square Str, Athina 105 64, Greece.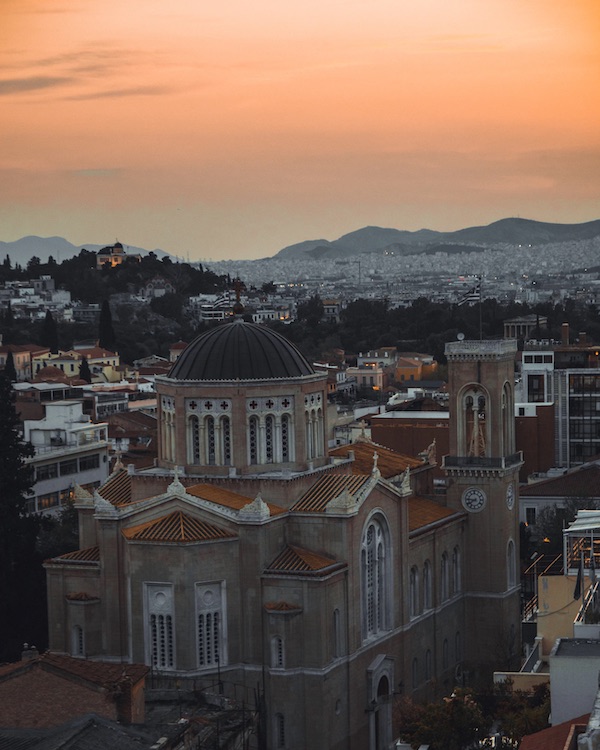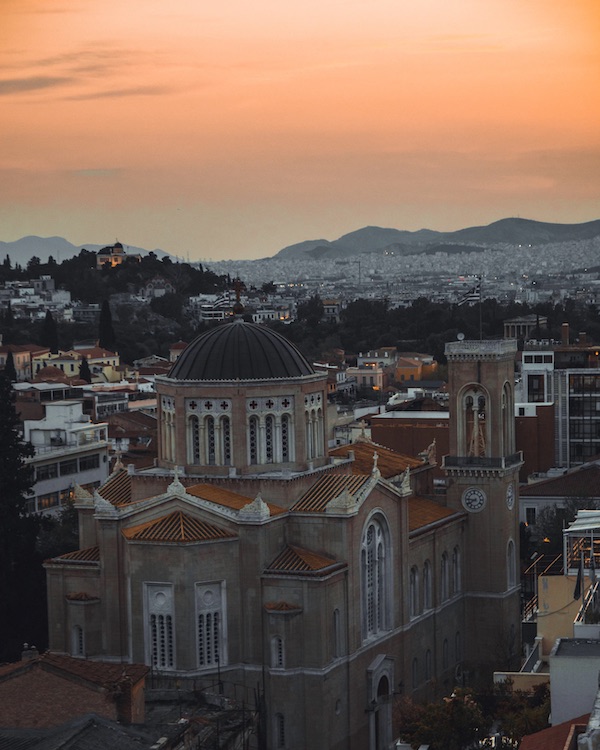 FAQ: Athens hotel tips
Looking for the best budget, boutique, or luxury hotel in Athens? Or maybe you're a backpacker looking for an excellent hostel? Want to know which Athens hotel serves a great breakfast? Here are the answers to all those and other questions about where to stay in Athens.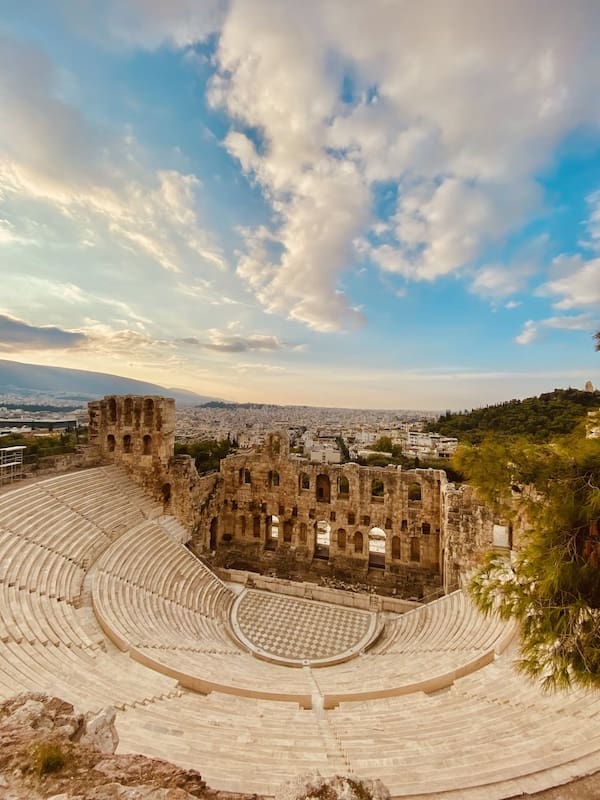 Best time to visit Athens
The best time of the year to visit Athens is from April to October. During this time, the weather is mild and pleasant, perfect for sightseeing and exploring the city. From April to June, the days are warm and sunny, making it ideal for outdoor activities. From July to September, the weather is still pleasant, but the temperature can reach into the triple digits at times.
October is a great time to visit Athens as the weather begins to cool off, but the days are still mild and sunny. The time of year you visit Athens will also determine the cost of your trip. From April to June, prices are usually lower than during the peak season of July and August. During this time, you can find cheaper accommodation, flights, and activities.
If you're looking for a bargain, the best time to visit Athens is from April to June. The peak season in Athens is July and August. During this time, the city is bustling with tourists and the streets are full of life. This is the best time to soak in the lively atmosphere of Athens and experience the city's nightlife. However, you should be prepared for higher prices during this time.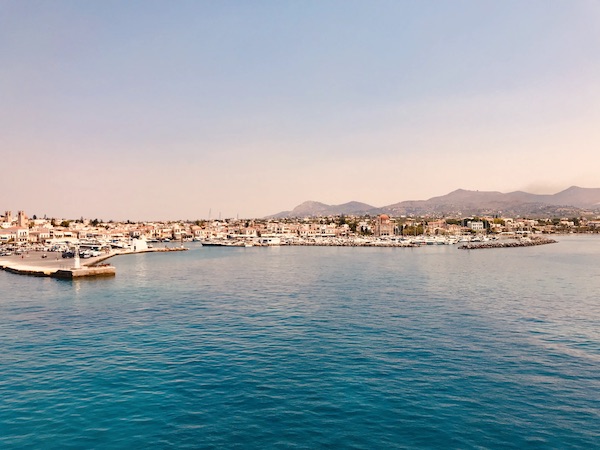 Best things to do in Athens
There are plenty of things to do in Athens and the surrounding areas, including day trips, attractions, museums, sightseeing tours and many other activities. Here's our list of 3 things you should definitely do when you're in and around Athens:
Athens Electric Bike Tour
Make easy work of Athens' busy streets and steep hills by whizzing around the sights on an easy-to-ride electric bike. Glide effortlessly around the hilltop ruins of the UNESCO-listed Acropolis of Athens, pedal around the atmospheric Old Town of Plaka, and explore lively Monastiraki. Price: $57. More info.
Athens: Acropolis Small-Group Guided Tour & Skip The Line
Skip the ticket lines to the Acropolis and see the most famous monuments of Athens. Discover the birthplace of Western civilization and hear fascinating myths of ancient Greece from a licensed guide. Choose between a shared or private tour. Price: $71. More info.
Full-Day Tour & Sailing to Agistri, Moni & Aegina
Enjoy a fantastic day out at sea on a beautiful wooden sailing boat, all along with the mesmerizing Saronic Sea and its islands of Agistri, Moni and Aegina. Price: $133. More info.
Deciding where to stay in Athens
Let's recap what we just learned in this article. We've covered the best areas of Athens above. Now you can decide where to stay while visiting!
Top 5 neighborhoods to stay in Athens
Koukaki
Kolonaki
Psiri
Gazi
Plaka
As you have seen in this travel guide, there are a lot of things to explore, and deciding where to stay in Athens is important. Whether you stay in Koukaki, Kolonaki, Psiri, Gazi or Plaka, all those neighborhoods are in good locations.
The atmosphere of the area, whether you travel for leisure or business, whether you travel with your family or friends, and proximity to the attractions you prefer to visit should probably be the deciding factors. Whatever your preference is, you'll have a great time in Athens.
Check out our other guides about the best places to stay in Athens: