Especially in recent years, Greece has seen a huge influx of tourism. Greece is a gorgeous country along the Mediterranean that has a lot to offer to every visitor. Although there are plenty of hotspots within Greece to keep you busy for a while, one place you have to hit is Athens.
There is a good chance that you studied Athens a time or two back in school. So, bring that old knowledge back to life by visiting in person. This is also the capital and largest city in the country, so you know that there will be plenty of things to see when in town.
A great way to experience a city that is as big as Athens is by staying in a boutique hotel. These are generally smaller properties that offer more value for your stay than the big chains. Here are five of the best boutique hotels in all of Greece!
AthensWas
Firstly, we have the AthensWas boutique hotel. Some people want to be on the outskirts of town or in a more exclusive area. Others want to be in the heart of the action. If you are the latter, the AthensWas is for you. Despite being serene and relaxing inside the walls, this hotel is located right in the middle of town with things buzzing all around.
This also means that a lot of the focal points like the Acropolis and top-notch dining are just steps away. Now, this whole experience can be pretty exhausting. So, you want a place that you can retreat to after seeing everything you want.
Thankfully, AthensWas has just 21 rooms in total. This ensures that you will have a calm, relaxing experience during your stay.
Hotel details
Address: 
Dionysiou Areopagitou 5, Athina 117 42, Greece.
Guest rating:
4.7 out of 5
Price per night:
From $148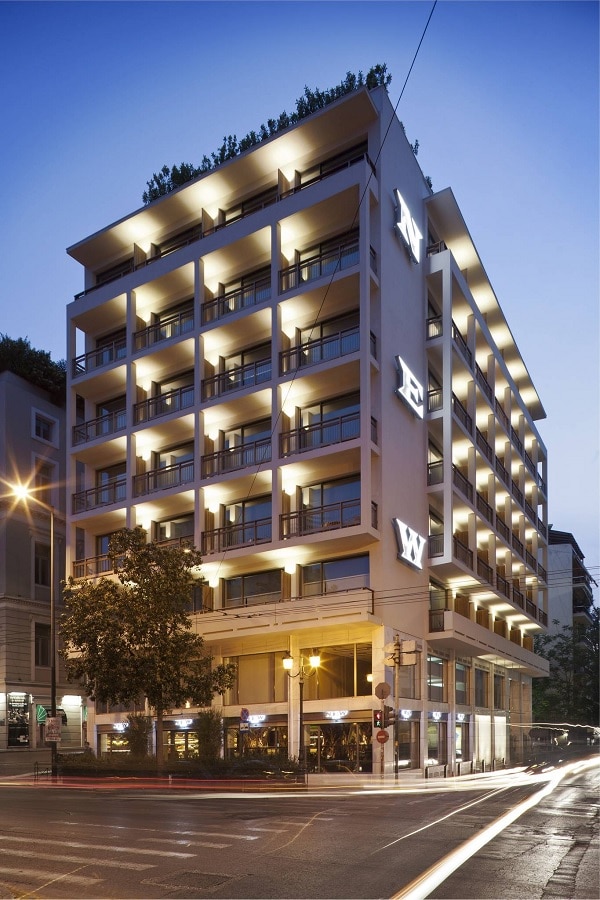 New Hotel
The New Hotel is a highly-rated spot that is dedicated to visitors who want a more lively experience. Many people pick boutique hotels for their peaceful, quiet attributes. Well, there is a set of boutique hotels that bring the fun. This is what the New Hotel is all about.
Often bolstering a younger crowd, this hotel is where the party is at. Especially on the weekend, you can join in on the action and have a good time with your loved ones.
This option is a bit bigger with about 75 rooms, so keep that in mind when making your decision. The number of rooms offered can change your experience.
Hotel details
Address: 
Filellinon 16, Athina 105 57, Greece.
Guest rating:
4.5 out of 5
Price per night:
From $197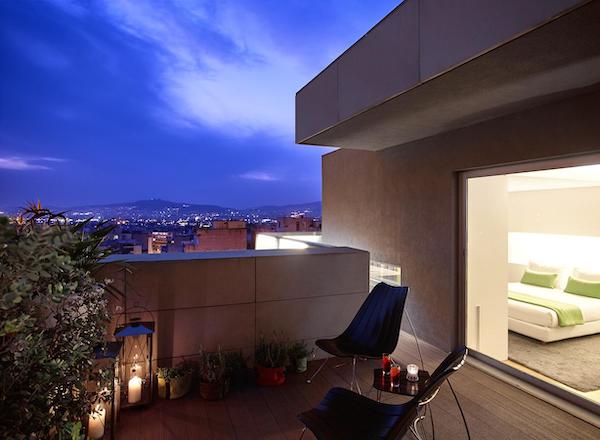 Fresh Hotel
Located in the city center of Athens, the Fresh Hotel is an interesting place that is full of energy. From the moment you walk in, the color pops. The stark white, bright red, and tons of accent colors creates an interesting, beautiful mix of art.
There are 133 rooms, so you will not have any trouble in securing your accommodation. Some boutique hotels are so small that they remain booked up for months. With a size like the Fresh Hotel, you have a much better chance of getting settled in freely.
There is also a wide range of room types that you can get. At the cheapest level, there is a simple single room that is meant for just one person. This goes all the way up to the suite. This is a large room designed for two people who want maximized accommodations.
Hotel details
Address: 
Sofokleous 26, Athina 105 52, Greece.
Guest rating:
4.4 out of 5
Price per night:
From $102
Ergon House
If you want a smaller, more inclusive experience that does not have a lot of noise around the property, the Ergon House is a good option. There are just 38 total rooms, so it is safe to say that the vibe is more relaxed and tempered.
One of the coolest perks of the Ergon House is the rooftop terrace. This is the perfect spot to relax and enjoy the weather after a long day of exploring Greece. Now, if you are a foodie, this hotel is catered to you. Not only is it in a culinary focal point of Athens, but there you have quick access to great food and fresh produce.
Hotel details
Address: 
Mitropoleos 23, Athens, 10563, Greece.
Guest rating:
4.7 out of 5
Price per night:
From $170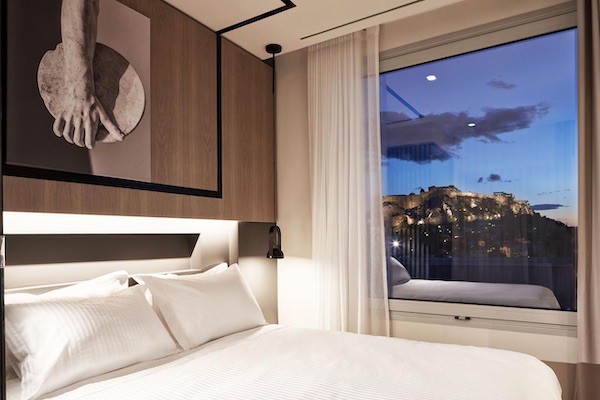 Urban Frame Hotel
Last, but certainly not least, there is the Urban Frame Hotel. This hotel is very close to the action, so you will be just a short walk away from the busy streets that many visitors like to experience.
This is the smallest boutique hotel on our list with just 15 rooms. This ensures that you will get a personable experience without a lot of worries.
A really cool perk is that some of the rooms have an awesome view of the Acropolis. This is Athens' biggest focal point, so seeing it from your room is really cool.
Hotel details
Address: 
40, Nikis Street Plaka, Athens, 10558, Greece.
Guest rating:
4.7 out of 5
Price per night:
From $110
About our boutique hotel recommendations in Athens
We are a travel research company. We help you discover the best boutique hotels in Athens by researching the internet for you. It's not just our opinion, it's the opinion of many travelers who have been there before you. We make it easy for you to find out about cool design hotels and unique design hotels in the city. Some of them might be so romantic you might not want to leave your room.
Please note, we only list hotels that have an aggregated guest review rating of at least 4.0 out of 5. We aggregate all reviews from different booking sites and other unbiased review websites. Hence, you can be certain all hotels listed above offer you a great stay in Athens.
Best price guarantee
We partner with Booking.com and Hotels.com to provide you with the lowest price guarantee on your stay in Athens! Both those websites offer price matching. That ensures that you are paying the lowest price available online. If you find a cheaper offer on another website for the same cool hotel in Athens at least 24 hours before check-in, contact them to claim a refund of the difference!
Top 5 boutique hotels in Athens
Before you go, let's summarize this guide. Based on thousands of guest reviews and tips from travel experts, these are the best boutique hotels in Athens:
More Athens tips
If you like our guide above, you should also check out our other articles about Athens: