Munich is one of those great European cities you really should visit once in your lifetime. From historical buildings to world-class museums to architecture to beer halls, Munich is a one-of-a-kind German city.
Unfortunately for the Bavarian capital, it is often overlooked by tourists, who visit Berlin instead. But Munich is a city with its own feel, which is far different from the country's capital city.
Munich's proximity to the Alps and its famous Oktoberfest are two of its main draws for tourists. Over 70 million people visit Munich each year.
Many of those tourists visit and stay in the areas on our list. If you are planning a trip to Munich, you shouldn't miss out on staying in one of these fabulous neighborhoods in Munich.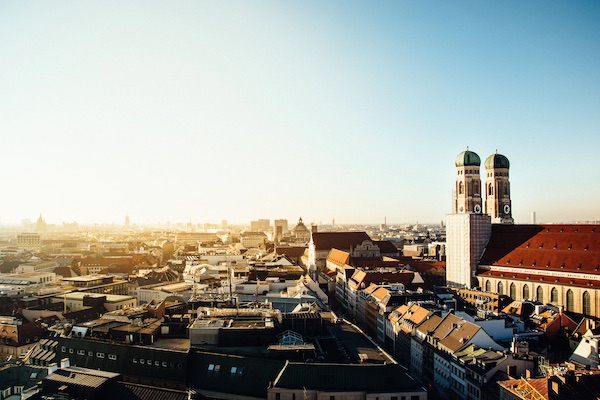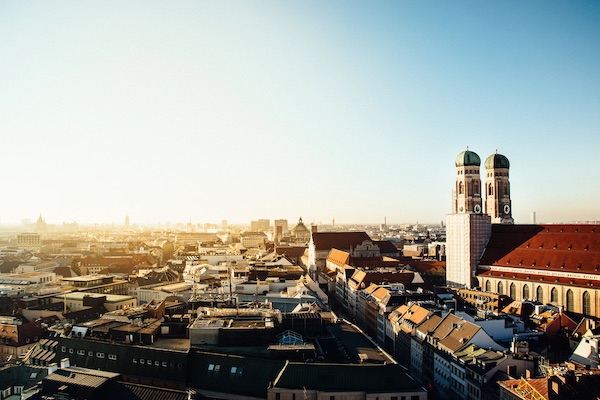 Altstadt
The Altstadt is ideal for culture vultures but travelers that love shopping and modern amenities will have plenty to love as well. The Alstadt is the Old Town of Munich. It is filled with the city's history from famous buildings to cool Bavarian architecture.
The Altstadt is certainly for first-time visitors. Some of Munich's most iconic landmarks and attractions can be found here. Must-see landmarks in the Altstadt include Altes Rathaus, Hofgarten, and the State Chancellery. The area's architectural wonders display a look and vibe from a bygone era.
You can find plenty of great hotels and Airbnb rentals in the Altstadt. Being one of the most touristy places in all of Munich, the Altstadt isn't cheap for accommodation. It is a great place for first-timers or families thanks to its history and order.
If you fancy a great beer, then don't miss the Hofbräuhaus Brewery. It can trace its roots back to the 16th century. It is Munich's most famous beer hall, so don't miss the chance to drink authentic Bavarian beer in a true Munich beer hall.
Best place to stay in Altstadt
Hotel Bayerischer Hof. Address: Promenadepl. 2-6, 80333 München, Germany.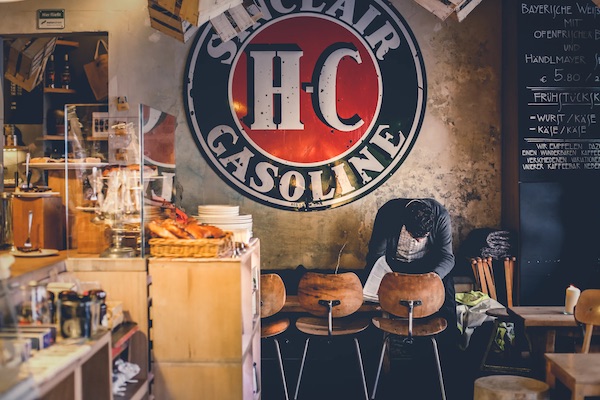 Isavorstadt
Travelers on a budget or backpacking around Munich should stay in Isavorstadt. While the Aldstadt is good for families wanting a relaxing experience, Isavorstadt is livelier and a great neighborhood to stay if you like nights out. The vibrant area is located centrally and has a diverse range of pubs, nightclubs, restaurants, and bars.
If you stay in the Altstadt area, then you certainly pay for it. Isavorstadt offers lower prices for food, drinks, and accommodation, however. Solo travelers or couples wanting to spend their money on fun should head to the neighborhood.
You will notice a large population of young people around Isavorstadt. Part of the reason for it is due to the price of food and drink. The number of young people gives the area a vibe that the Altstadt lacks. Isavorstadt is home to some Munich's top museums. There are also great restaurants serving world-class food in the area.
Overall, Isavorstadt is extremely diverse. The diversity can be found in the accommodation as hotels, Airbnb, and even bed and breakfasts can be booked. Of course, drinking beer and eating sausage is as a central part of Munich culture. The Bavariapark beer garden can accommodate 1,500 patrons. It is a must-visit for beer lovers.
Best place to stay in Isavorstadt
The Flushing Meadows Hotel. Address: Fraunhoferstraße 32, 80469 München, Germany.

Maxvorstadt
Maxvorstadt is the perfect location for nightlife. Situated between Munich's city center and leafy suburbs, you will find the Maxvorstadt area. It is ground zero for Munich's art and culture scene. You will find world-famous museums and art galleries around Maxvorstadt. It is in the neighborhood that you will see two of Munich's famed universities.
One of the most popular things to do in Maxvorstadt is the visit the Pinakothek art museums. There are three in total and you can purchase a pass that allows you to visit each one. Each offers up European art history on a silver platter.
Like Isavorstadt, you will find a lot of younger people living and enjoying nights out in Maxvorstadt. Due to the large numbers of young Germans, the area is perfect for nights out. It isn't just German dance clubs that are on offer. Munich's top rock music clubs and some of their best pubs can be found there.
Maxvorstadt is highly regarded thanks to the variety on offer. There is so much to see and do that tourists flock to the area day and night.
Best place to stay in Maxvorstadt
Ruby Lilly Hotel. Address: Dachauer Straße 37, Maxvorstadt, 80335 Munich, Germany.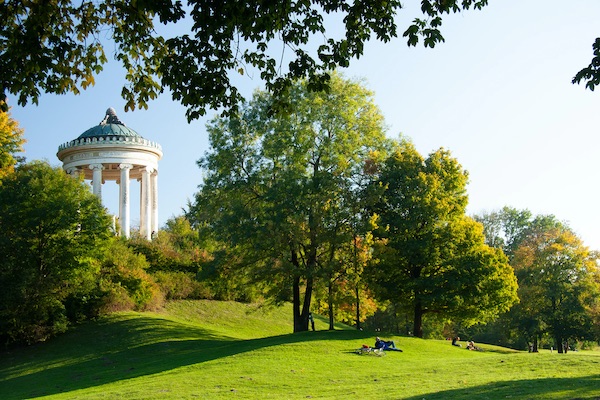 Schwabing
Munich has some very cool places to stay, but Schwabing is often labeled as the city's coolest area. Schwabing is situated just north of Munich's city center. It isn't just tourists who visit the area, but locals too. If the locals visit Schwabing, then you know as a tourist it must be a great place to go.
You will find cool clothing boutiques and wares made by Munich-based designers. You can get yourself something unique to the city at these shops. Schwabing is also home to cool bars, hipster cafes, and restaurants with eccentric chefs.
Perhaps the area's most popular attraction is Englischer Garten. The urban park covers more than 900 acres and has temples, teahouses, and lush verdant lawns. Having a picnic in the park is highly recommended.
Best place to stay in Schwabing
Hotel Andaz Munich Schwabinger Tor. Address: Leopoldstrasse 170, Schwabing-Freimann, 80804 Munich, Germany.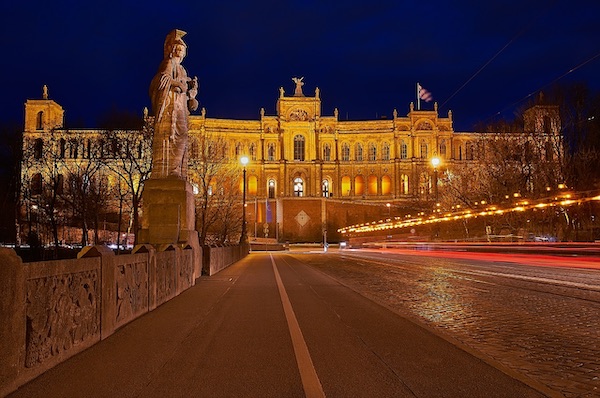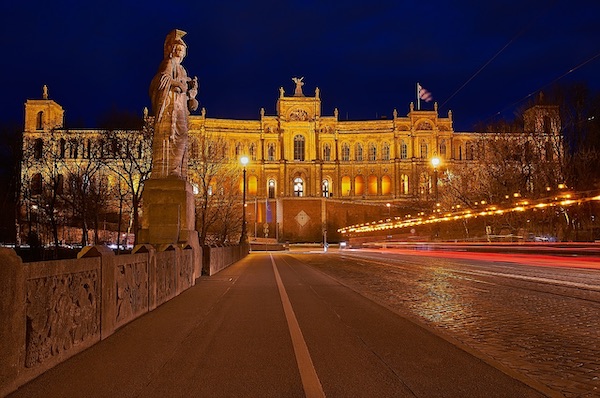 Haidhausen
Haidhausen is a perfect spot for families. While the Altstadt is good for families thanks to the architecture and history, Haidhausen is ideal due to being slightly more residential and less touristy. The area is centrally located and sits just over the Isar River on the other side of the Altstadt.
At one time, centuries ago, Haidhausen was Munich's poor area. Today, it is a thriving neighborhood filled with attractions. Families will love the variety of things to do from climbing walls and skateparks to cinemas and landmarks.
Haidhausen is a quiet, relaxing part of the city. It earned the nickname, "the French Quarter" due to its tranquil feel. The area's distance to the Isar River is one reason it is such a popular place to go. Travelers can spend time walking or cycling along the riverfront.
While other parts of Munich can be busier, you will find a slower pace in Haidhausen. If you want to enjoy the excitement of other areas, such as the Altstadt, but spend evenings away from the hustle and bustle, then find accommodation in the area. You won't regret spending time in Haidhausen.
Best place to stay in Haidhausen
Novotel München City. Address: Hochstraße 11, Au-Haidhausen, 81669 Munich, Germany.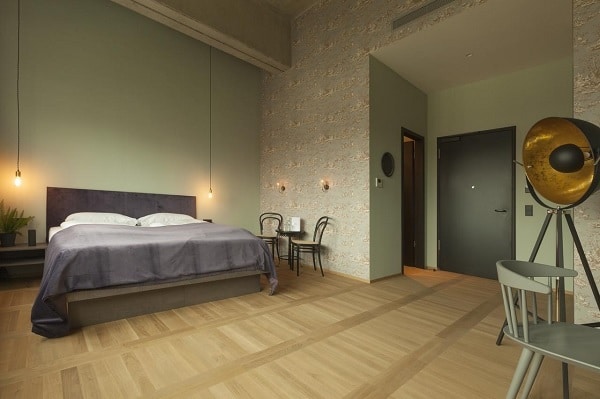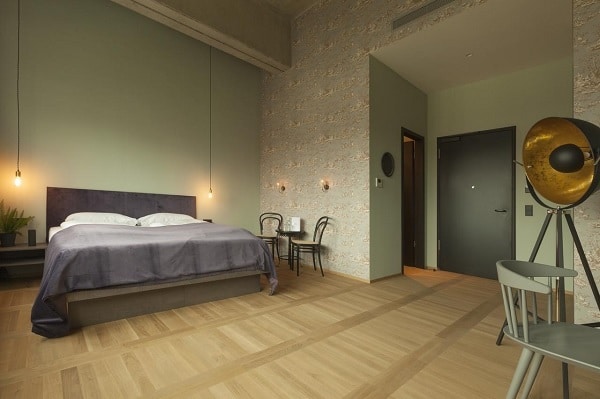 Where travel critics stay in Munich
Want to know where travel critics from publishers like The New York Times, Frommer's, Fodor's and Lonely Planet stay in Munich? Check out our overview of all recommended hotels, hostels and B&Bs in Munich.
Budget
"Munich's top hostel is a professionally run affair with a whopping 300 dorm beds plus private rooms. Dorms are painted in cheerful pastels and outfitted with wooden floors, en-suite facilities, all in a central location near the train station." — Lonely Planet.
Address: Senefelderstraße 1, 80336 München, Germany.
Mid-range
"The year-old, 80-room Marc Hotel distinguishes itself from the many hotels around the train station with its contemporary décor and abundant breakfast buffet." — New York Times.
Address: Senefelderstraße 12, 80336 München, Germany.
Luxury
"It's easy to pigeonhole the Bayerischer Hof as just another luxury hotel. There's the Michelin-starred restaurant, the swanky suites, the rooftop Blue Spa and Lounge with panoramic city views, a private cinema and to top it all off, Palais Montgelas, the adjoining early 19th-century palace." — CNN.
Address: Promenadepl. 2-6, 80333 München, Germany.
FAQ: Munich hotel recommendations
If you're looking for a budget, boutique, or luxury hotel in Munich-or maybe your travel plans require a splendid hostel? Want to know which hotel serves the best breakfast? Here are all those answers and more about where to stay in Munich.
What is the best budget hotel in Munich?
If you're looking for a cheap hotel in Munich, then book House of Records. It's an excellent budget hotel offering great value for money. It's in a good location, it's been recommended by travel experts and the hotel has excellent customer reviews. Make sure you check our shortlist of the best cheap hotels in Munich.
What is the best boutique hotel in Munich?
You like some luxury but don't like the famous chain hotels. If you're looking for the best boutique hotel in Munich, you should check out Cortiina Hotel. It's a very cool hotel that has been highly recommended by travelers and experts. Also check out our list of the best boutique hotels in Munich, it's a manually curated list of the most unique and romantic hotels in the city.
What is the best luxury hotel in Munich?
If money isn't a problem and you're looking for a luxury hotel in Munich, then go for Rocco Forte The Charles Hotel. The hotel offers excellent service, it's in a top location, it has been rated very highly by previous guests and renowned travel critics have recommended it. Make sure you check our shortlist of the best luxury hotels in Munich, it's a manually curated list of the most exclusive 5-star hotels in the city.
What is the best hostel in Munich?
If you're looking for a great hostel in Munich, then you should check out Wombat's City Hostel. The hostel has magnificent reviews by backpackers, it has been recommended by well-known travel experts and it's in a good location. Also check out our list of the best hostels in Munich.
Which Munich hotel offers a great rooftop bar?
Looking for a great view while having a drink? Try The Flushing Meadows Hotel, it has an excellent rooftop bar with views of Munich.
How much does it cost to stay in a Munich hotel?
For a 3-star hotel, you have to pay around $120 per night and for a 4-star hotel, you would be looking at $160 per night. If you're after a luxury 5-star Munich hotel then you can expect to pay around $330 per night.
Which Munich hotel serves great breakfast?
Try Marc Hotel if you're looking for a delicious breakfast at a hotel in Munich. It has excellent customer review ratings for breakfast.
Which Munich hotel offers great views?
If you're looking for a room with a view, then try Rocco Forte The Charles Hotel. It offers amazing views of Munich according to recent customer reviews.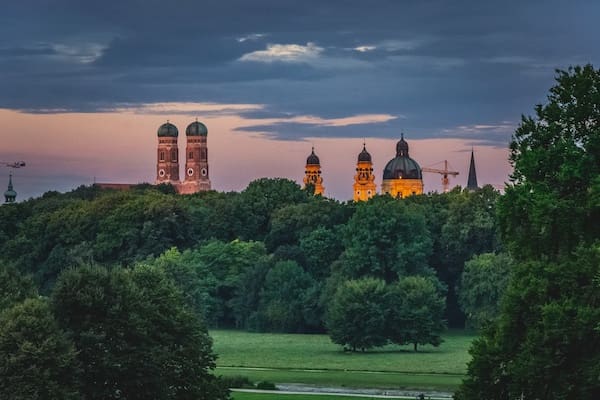 Best time to visit Munich
If you're a fan of outdoor events and festivals, then the best time to visit Munich is between May and September.
The weather during these months is generally mild and sunny, making it perfect for enjoying all the outdoor activities that Munich has to offer. Beer gardens and river surfing are just a few of the activities you can enjoy during this time.
Do not miss the legendary Oktoberfest, which takes place from late September to early October – it's an experience like no other!
For those who love winter sports and enchanting Christmas markets, December is the best time to visit Munich. The city transforms into a winter wonderland during this period, with snow-covered streets and twinkling lights decorating every corner. The Christmas markets in Munich are world-renowned for their festive atmosphere and delicious treats like mulled wine and gingerbread.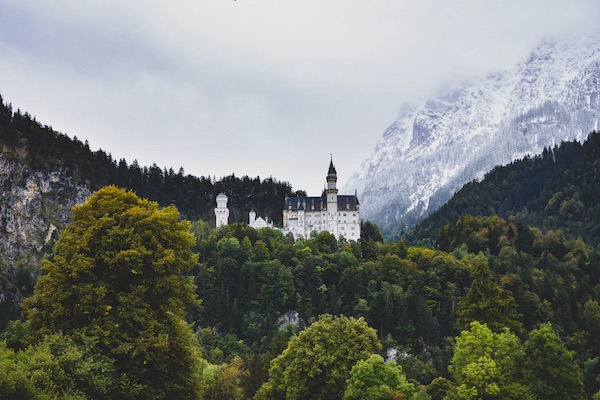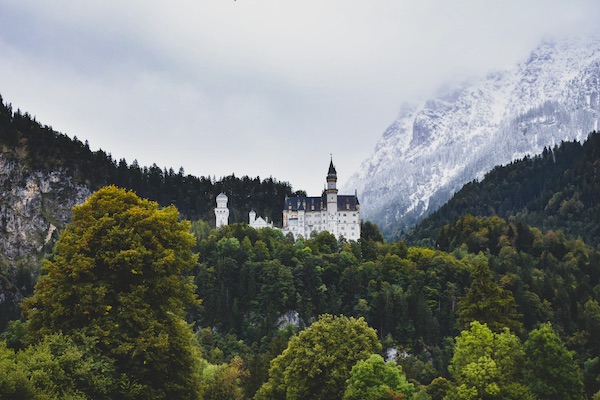 Best things to do in Munich
There are a lot of things to do in Munich and the surrounding areas, including day trips, attractions, museums, sightseeing tours and many other activities. Here's our list of 3 things you should definitely do when you're in and around Munich:
Munich: City Tour & FC Bayern Munich Soccer Arena Tour
Take part in a unique tour of Munich and see the main sights of the city and the home of FC Bayern Munich. Visit the iconic locations and dive deep into the history of the championship record-holders. Price: $35. More info.
Neuschwanstein Castle and Linderhof Palace Day Tour from Munich
Witness the fairy tale castles of Neuschwanstein and Linderhof, created by Germany's 19th-century King Ludwig II, on a day trip from Munich. Price: $70. More info.
Munich by Bike: Half-Day Tour with Local Guide
See the best of Munich – open parks, elegant plazas, the Isar River, beer gardens and twisting medieval streets – all from the seat of a bicycle on this relaxed, friendly half-day tour of the Bavarian capital. Price: $35. More info.
Deciding where to stay in Munich
To summarize, this travel guide has covered the best areas of Munich, as well as some hotel tips and things you can do. It's now up to you to decide which area you prefer.
Top 5 neighborhoods to stay in Munich
Maxvorstadt
Schwabing
Haidhausen
Isavorstadt
Altstadt
As you have seen in this article, there are a lot of things to explore, and deciding where to stay in Munich is important. Whether you stay in Maxvorstadt, Schwabing, Haidhausen, Isavorstadt or Altstadt, all those neighborhoods are in good locations.
The atmosphere of the area, whether you travel for leisure or business, whether you travel with your family or friends, and proximity to the attractions you prefer to visit should probably be the deciding factors. Whatever your preference is, you'll have a great time in Munich.
More Munich tips
Check out our other guides about the best places to stay in Munich: