Consider spending your next vacation in Canada's capital, Ottawa. Why? Not only is Ottawa ranked the most educated city in the country, but it is also ranked as the best city in Canada to live in.
In addition to this, there are plenty of unique and exciting things to do in Ottawa alone. A few of these activities include walking through Gatineau Park, visiting the Notre-Dame Cathedral Basilica, strolling through the Rideau Canal, stopping by ByWard Market, and, of course, spending the day getting lost in the wide range of museums that Ottawa has to offer.
Of course, with so many things to do, one cannot possibly accomplish all of these activities in just one day. Therefore, you will need a place to stay in order to get the best out of your vacation. Here are the 3 best hostels to consider when visiting Ottawa.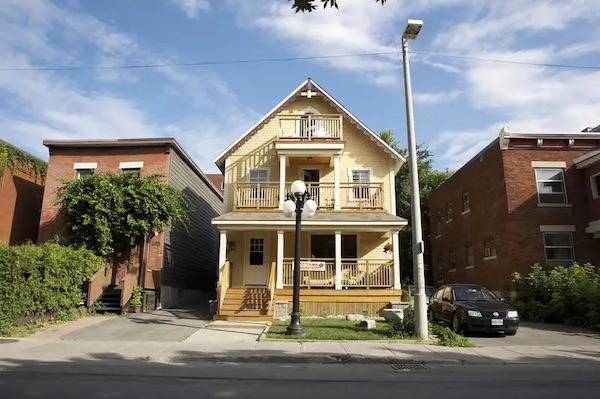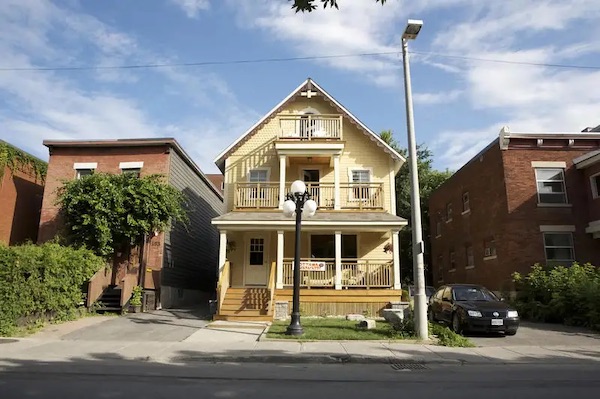 Ottawa Backpackers Inn
Ottawa Backpackers Inn is the cheapest hostel in Ottawa, making it one of the best hostels to stay in when planning your trip to Ottawa. In addition to this, it does not charge a membership fee upon arrival like many other hostels do.
Moreover, it is considered to be in the perfect location, meaning it is close to many of Ottawa's major attractions such as Byward Market, Parliament, US Embassy, and Art Gallery.
Now, you may be wondering, what does the inside of this hostel look like? The inner rooms of the hostel have been transformed into lounges, kitchens, and dormitories. With this arrangement, you will get all the comfort of a home along with the vibe of a true backpacker's hostel. As a final note, when you find that you are ready to start exploring the city again, you'll be relieved knowing Ottawa Backpackers Inn is just minutes away from downtown, making it one of the best places in the city to base yourself during your stay.
With that being said, if you're ready to feel as though you have moved right into the heart of Ottawa, book your stay at the Ottawa Backpackers Inn today and get ready for your adventure.
Hostel details
Address:
203 York St, Ottawa, ON K1N 5T7, Canada.
Guest rating:
4.0 out of 5.
Price per night:
from $20.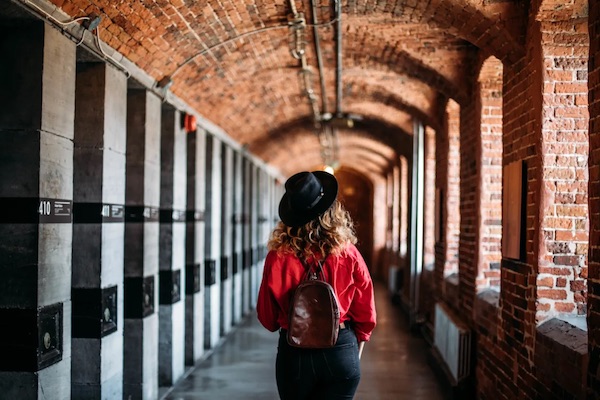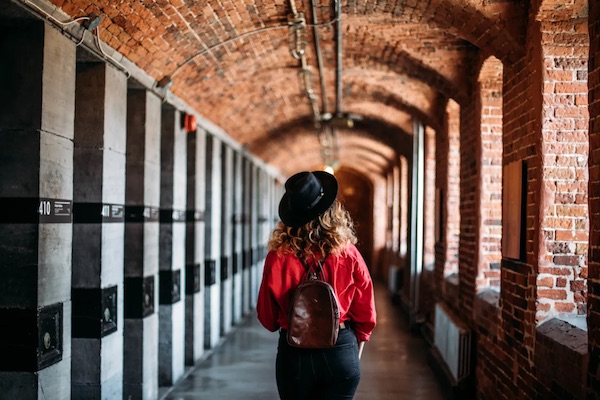 HI Ottawa Jail Hostel
Next on our list is the Ottawa Jail Hostel, and yes, it is as unique as it sounds. The HI Ottawa Jail Hostel is located directly in the heart of Ottawa which makes it the perfect place to stay when exploring Canada's historic capital. Not only is it close to many popular attractions, it is also near the Great Lakes.
However, this is not exactly the tipping point for what makes this hostel one of the best places to stay in all of Ottawa. So, what makes this hostel so unique? For starters, the Ottawa Jail Hostel used to be – yes, you guessed it – a jail. In fact, this jail housed many of Canada's death-row inmates. Due to this, there have since been a variety of ghost stories and other spooky tales relating back to the hostel. With that being said, tourists and Canadians alike have only positive tales to tell after staying at this spooky, historical hostel.
Guests can enjoy meals together in what was once the prison chapel, while also enjoying free wifi and toasty heating. The old cell block will be your room, and you can get your mugshot before taking on your next adventure around the city. Lonely Planet has ranked it as one of the 10 spookiest buildings in the world.
Hostel details
Address:
75 Nicholas St, Ottawa, ON K1N 7B9, Canada.
Guest rating:
4.5 out of 5.
Price per night:
from $25.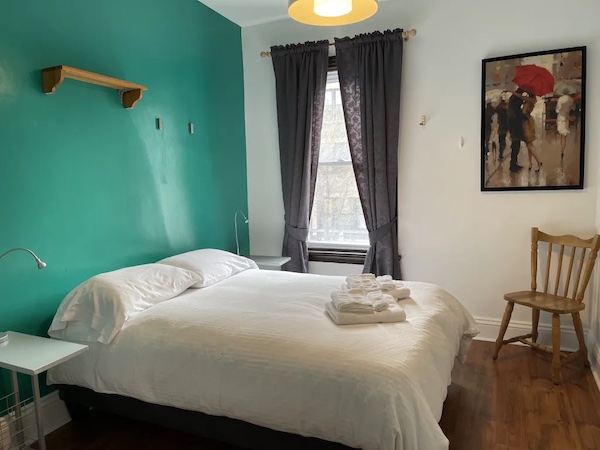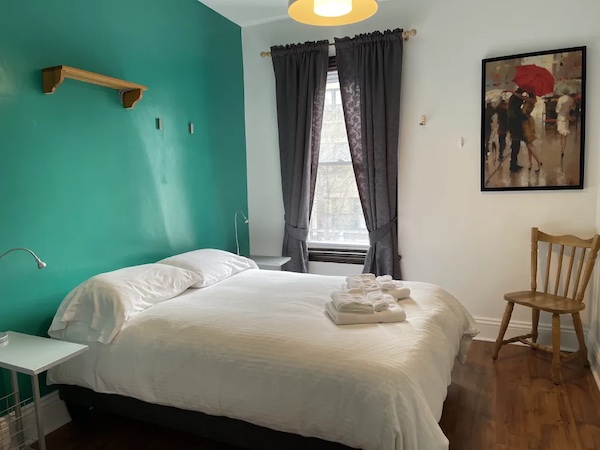 Barefoot Hostel
Last but not least on our list of the top three best hostels in Ottawa, Canada is the Barefoot Hostel. This cheap yet comfortable stay offers a budget-conscious room as well as a convenient location near the best attractions in the city.
Some nearby activities include Rideau Canal, Parliament Hill, University of Ottawa, Shaw Convention Center and ByWard Market – which is a top attraction known for its trendy restaurants as well as bars and plethora of unique boutique shops.
As of recently, the Barefoot Hostel now offers private rooms with plenty of different options to choose from. Rooms come with queen or twin beds and there are two shared bathrooms as well as a shared kitchenette where you can prepare some light snacks before you head out for your next adventure. As part of its unique design, the Barefoot Hostel also features a private patio that includes a barbecue to enjoy on those warmer, summer nights with your loved ones. This is also what makes the Barefoot Hostel a top stay for couples visiting the city.
Furthermore, the Barefoot Hostel has been dubbed one of the best places to stay in Ottawa because of its convenient location, superb staff, and incredible cleanliness.
Hostel details
Address:
455 Cumberland St, Ottawa, Ontario, Canada.
Guest rating:
4.6 out of 5.
Price per night:
from $30.
Are you ready to book your stay in Ottawa? After tasting the delicious, local craft beer, visiting all the local museums, taking on a canal cruise, hiking through the parks and so much more, you will want to rest your head easy at night. So now you know what the best three hostels in Ottawa are, you can also explore all that this beautiful capital city has to offer.
About our Ottawa hostel recommendations
Are you a solo traveler looking for a private room? Or a backpacker traveling around in a group wanting to stay in a cheap and cozy dorm? Above you will find the best hostels in Ottawa for all your needs.
Please note, we only list hostels that have an aggregated guest review rating of at least 4.0 out of 5. We aggregate all reviews from different booking sites and other unbiased review websites. Hence, you can be certain all hostels listed above offer an excellent value-for-money stay in Ottawa.
Best price guarantee
For our hostel recommendations, we work together with Hostelworld and Booking. These partnerships don't have any influence on the recommendations we make or on the order in which our recommended hostels are listed. The reasons why we have chosen to partner with these companies is that they're trustworthy, offer excellent service and they both apply the best price guarantee.
This means you can claim a refund for the difference if you find your reservation cheaper on another website. It has to be for the same property, accommodation type, dates, cancellation policy and conditions, otherwise, you can't claim the refund for the difference. If you book through Booking.com then all you need to do is contact them at least 24 hours before your check-in date. If you book through Hostelworld you must claim the refund within 24 hours after you made the booking.
Top 3 hostels in Ottawa
To summarize again, based on thousands of guest reviews, these are the best hostels in Ottawa:
Why you should be careful when booking the cheapest hostel available
The cheapest hostels available are typically not in a great location. If you want to go sightseeing or go for a night out in central Ottawa, you probably end up having to pay for public transport or a taxi to get there. So your stay could end up being more expensive compared to a stay in a central location. For first-time travelers, we recommend staying central anyway, but also for frequent visitors, it's probably worth it to pay a bit more to stay in a central location.
Another reason why you shouldn't stay at the cheapest hostel is that the people staying at the cheapest hostels are often not the people that can afford to travel like you. Because a very cheap hostel is often cheaper than renting a flat, these places tend to attract migrant workers or local misfits. That's probably not the crowd you want to hang out with, especially if you're a solo traveler looking for friends.
The third reason why you should avoid the cheapest hostels is safety. Some of the cheapest hostels don't check IDs, don't ask for signatures, or only accept cash at check-in. The hostel won't know who is actually staying there.
Lastly, the service at these hostels isn't great. For instance, if you choose to store your luggage, your bags will be unattended in a public space. It won't be recorded anywhere or tagged and stored in a locked room.
So, it's probably worth it to spend a bit more on your hostel stay in Ottawa.
And finally, a tip: always read the latest reviews of the hostel! All places have good and bad reviews, but the most recent reviews matter the most.
More Ottawa tips
Get to know the city even better and check out our other articles about Ottawa: