One of the oldest and most historically rich cities in the entire world is Istanbul. Before it became Istanbul, the city was known as both Byzantium and Constantinople. These histories go back thousands of years. Although Istanbul's identity has some modern elements, some of those historical aspects still shine through to this day.
Whenever visiting Turkey, you will probably be staying in this city. It is the capital as well as the economic hotbed of the country. Although there is a lot of culture and identity outside of the city's borders, the main hotspots are in Istanbul.
With over 15 million people residing here, things can get hectic quickly. Although that is part of the thrill of traveling, there are times where you need to relax, rest up, and prepare for more exploring.
So, here are five of the best boutique hotels in Istanbul!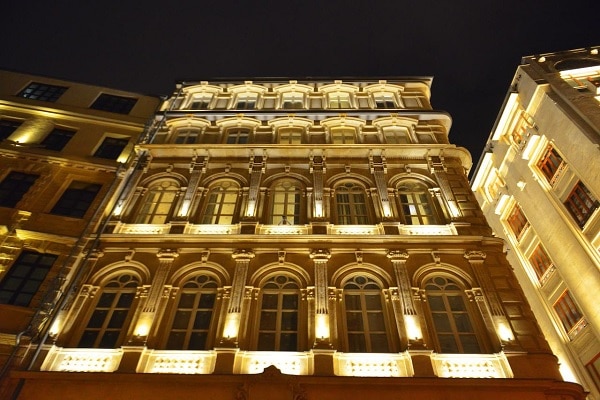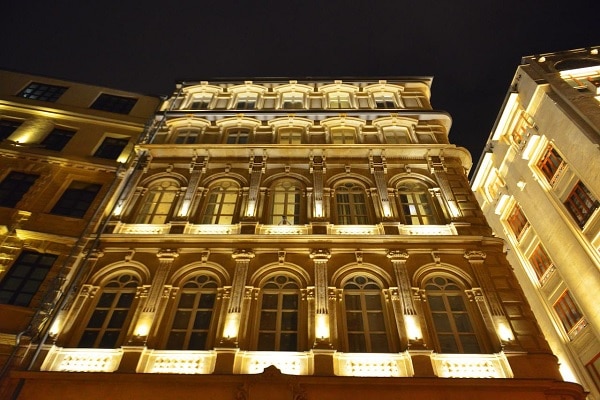 Vault Karakoy The House Hotel
To kickstart our list, there is the Vault Karakoy The House Hotel. This is a fantastic spot to kick off your journey through the city. First impressions are always important, and this hotel has a gorgeous front and historic-looking vibes right away.
If you have some extra cash burning a hole in your pocket, splurge for the penthouse suite with a terrace. Obviously, this room will cost more than the normal ones, but it is worth the extra price if you can afford it.
One of the unique factors of the House Hotel is the rooftop bar. It can be quite exhausting to explore all of Istanbul, so it is nice to have a spot to decompress, have a drink and get cool views.
Hotel details
Address: 
Arap Cami Mahallesi, Bankalar Cd. No:5, 34421 Beyoğlu/İstanbul, Turkey.
Guest rating:
4.5 out of 5
Price per night:
From $81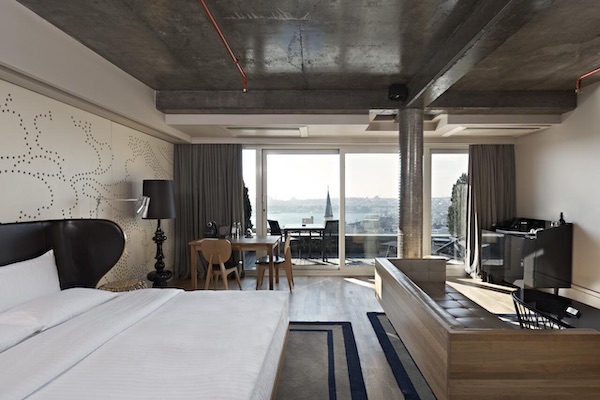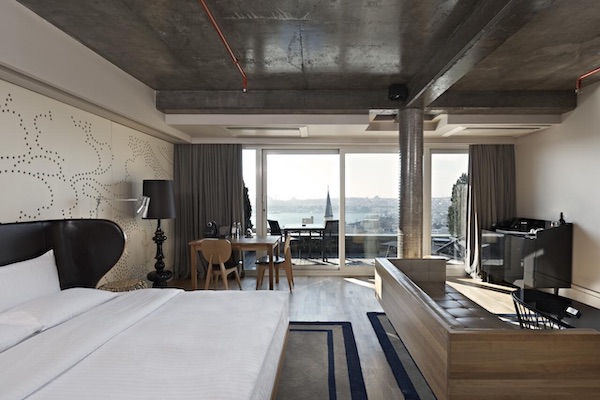 Witt Istanbul Suites
Next up is the Witt Istanbul Suites. There are just 18 rooms, so your satisfaction as a customer is of the utmost importance. That being said, you should reserve the accommodations early so you can make sure to get a room. If you wait until the last minute, you may be out of luck.
A really cool part of the hotel is the king panoramic room, which is the best of the entire property. If you want excellent views and a great room, this should be your top option. However, there is just one of them, so make your reservation early.
One thing that must be done every trip is shopping. Well, it doesn't have to happen, but staying at the Witt Istanbul Suites puts you really close to some great shopping options.
Hotel details
Address: 
Defterdar Yokusu No:26 Cihangir, Beyoglu, 34433 Istanbul, Turkey.
Guest rating:
4.6 out of 5
Price per night:
From $105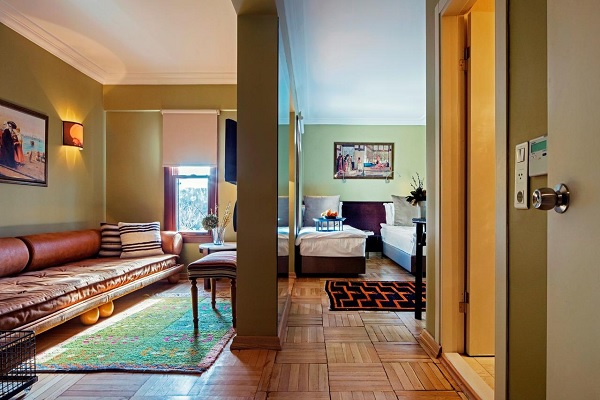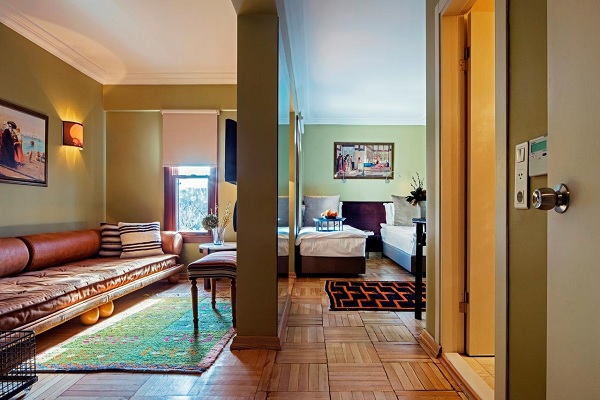 Ibrahim Pasha Hotel
When planning a trip, you will probably find a few things you have to see while in town. If that list is long, be sure to stay near the sites. This is exactly what the Ibrahim Pasha Hotel is offering your visit to Istanbul.
You will be within walking distance to a lot of the historical focal points that this city has to offer. This is a great perk because you will be able to see more while saving money on transportation costs.
This is also a big perk because the hotel itself is nice but does not have a ton to do. So, being in a busy area will play into your hands.
Hotel details
Address: 
Binbirdirek Mh., Terzihane Sk. No:7, 34122 Fatih/İstanbul, Turkey.
Guest rating:
4.7 out of 5
Price per night:
From $93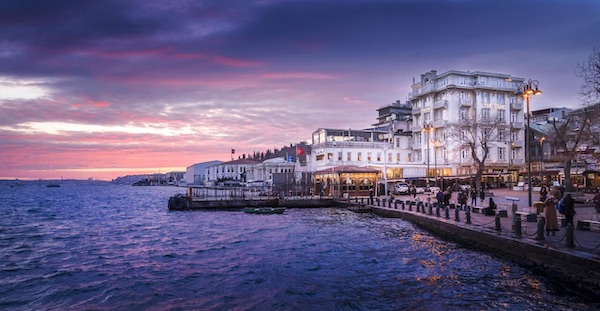 The Stay Bosphorus
If you do not necessarily want to stay in the heart of the action but still want easy access, The Stay Bosphorus should be a top option. While you are still in the city, the grid of side and back streets provide a touch more peace and quiet with the hotspots not too far away.
There are 23 rooms which is fairly normal for a Turkish boutique hotel. There are a few different kinds, but there are four types of penthouses that take your stay up a notch. Whether you are here on a romantic getaway or a family trip, you will be taken care of.
Hotel details
Address: 
Salhane Sokak No: 1 Ortaköy, Besiktas, 34367 Istanbul, Turkey.
Guest rating:
4.6 out of 5
Price per night:
From $145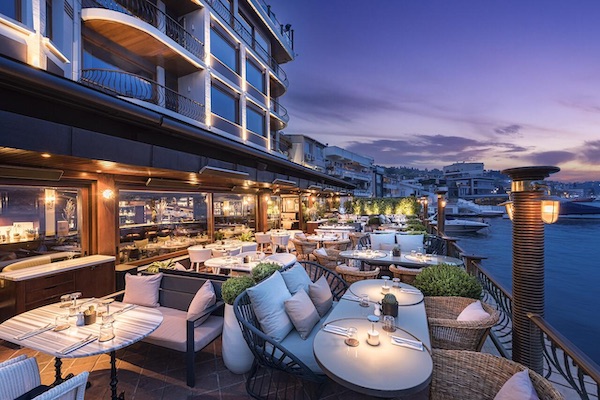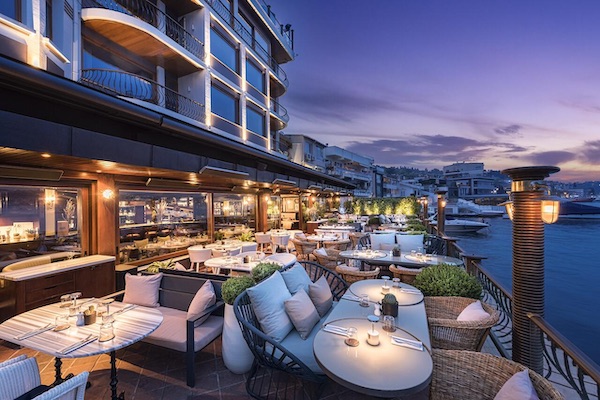 Bebek Hotel
Located on the Bosphorus River, the Bebek Hotel is the final option on our list. With 22 rooms, it is fairly standard in size and offers some great accommodations for every guest.
One of the cool factors of this hotel is the rooftop bar. Since it is on the water with the sprawling city on the other side, it is the perfect spot to relax, have a drink, and enjoy the view.
There is also a restaurant on the premises which some boutique hotels of this size cannot afford to have. Although you will want to go out and eat some great Turkish food in the city, having the option to stay in is a plus.
Hotel details
Address: 
Cevdet Paşa Caddesi Bebek Mahallesi, Besiktas, 34342 Istanbul, Turkey.
Guest rating:
4.7 out of 5
Price per night:
From $250
About our boutique hotel recommendations in Istanbul
We are a travel research company. We help you discover the best boutique hotels in Istanbul by researching the internet for you. It's not just our opinion, it's the opinion of many travelers who have been there before you. We make it easy for you to find out about cool design hotels and unique design hotels in the city. Some of them might be so romantic you might not want to leave your room.
Please note, we only list hotels that have an aggregated guest review rating of at least 4.0 out of 5. We aggregate all reviews from different booking sites and other unbiased review websites. Hence, you can be certain all hotels listed above offer you a great stay in Istanbul.
Best price guarantee
We partner with Booking.com and Hotels.com to provide you with the lowest price guarantee on your stay in Istanbul! Both those websites offer price matching. That ensures that you are paying the lowest price available online. If you find a cheaper offer on another website for the same cool hotel in Istanbul at least 24 hours before check-in, contact them to claim a refund of the difference!
Top 5 boutique hotels in Istanbul
Before you go, let's summarize this guide. Based on thousands of guest reviews and tips from travel experts, these are the best boutique hotels in Istanbul:
More Istanbul tips
If you like our guide above, you should also check out our other articles about Istanbul:
Best luxury hotels in Istanbul