With over 15 million people calling this location home, Istanbul is packed full of culture. Although quite different from the outside world, Istanbul is a city that should absolutely be explored by anyone who wants to experience different corners of the world.
Given the deep-rooted history in modern-day Istanbul, there is a lot to see. It is located in Turkey and used to be known as Constantinople of the Byzantine Empire. Because there was so much history and culture woven into the area, this is an incredible place to explore as a tourist.
One of the best ways to experience all that the city has to offer is by staying in luxury. Luxurious spots deliver quality and put you in the best position possible to take it all in.
Here are five of the best luxury hotels located in Istanbul!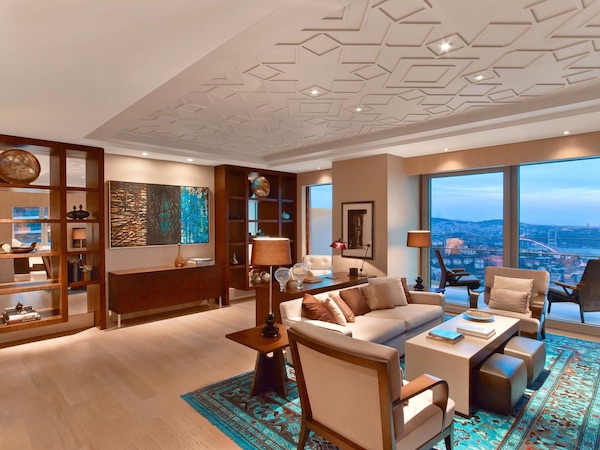 Raffles Istanbul
To start off our list on the right note, we have the Raffles Istanbul. Although we covered some of the deep history and culture tied to Istanbul, sometimes it is good to mix in a bit of modern luxury at the same time. This is what the Raffles offers to you.
It is also located in Istanbul's business district, so there are still some up-class standards held for those who are in town to get some deals done. This is not to say that the historical hotspots are too far out of reach, but if you are on a family vacation, this might not be the best location.
Overall, the Raffles is a modern, upscale spot that is perfect for those who want the best of both business and pleasure.
Hotel details
Address: 
Zorlu Center Besiktas, Besiktas, 34340 Istanbul, Turkey.
Guest rating:
4.7 out of 5
Price per night:
From $390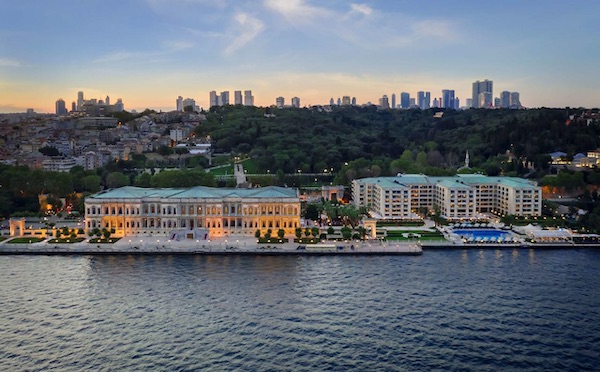 Çırağan Palace Kempinski Istanbul
Next up is the Çırağan Palace Kempinski Istanbul. When you want to tap into the more historical side of luxury, this spot delivers. Palace is in the name because it is truly a palace that is packed with luxury and detail.
From the elegant staircases to the seaside pool to everything else packed onto the property, there is so much value at this location.
Now, this is a pretty large location with over 300 rooms, so keep that in mind. If you are okay with a little more foot traffic, then this is a fantastic option. If you want a more quiet experience, then you may need to find somewhere else.
Hotel details
Address: 
Çırağan Caddesi 32, Besiktas, 34349 Istanbul, Turkey.
Guest rating:
4.6 out of 5
Price per night:
From $340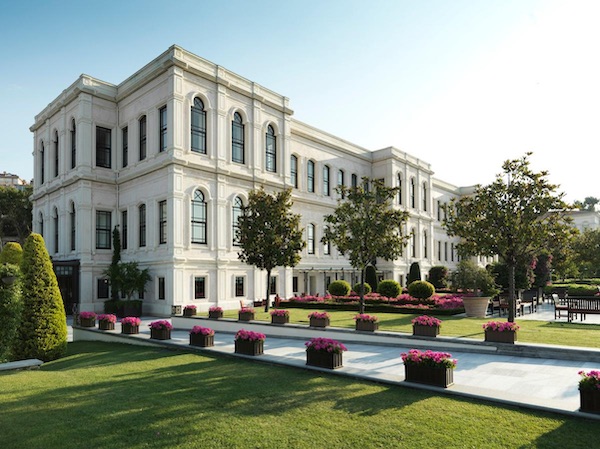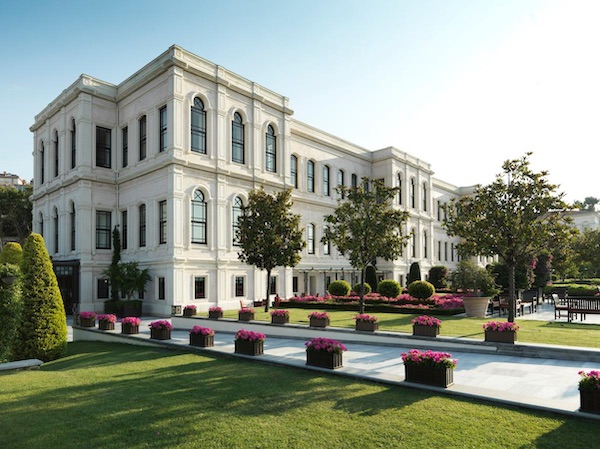 Four Seasons at the Bosphorus
The Four Seasons is a luxury hotel chain that has a location in pretty much every big city there is. When staying at a Four Seasons hotel, you know you are going to get a quality stay and experience. The Istanbul location is no exception.
The Strait of Bosphorus is a famous waterway that separates Europe from Asia. The Four Seasons Istanbul sits right in this area. This is a great place to stay because it is one of the top highlights of Istanbul at large.
There is also a pool, fitness center, two restaurants, and a bar. So, not only are you in a good location, but you have access to great amenities.
Hotel details
Address: 
Ciragan Cad. No:28, Besiktas, Besiktas, 34349 Istanbul, Turkey.
Guest rating:
4.7 out of 5
Price per night:
From $360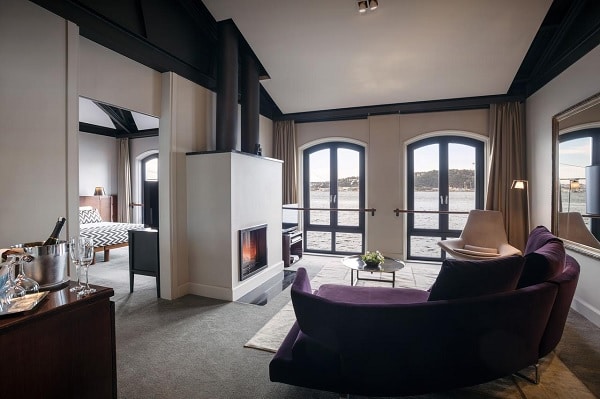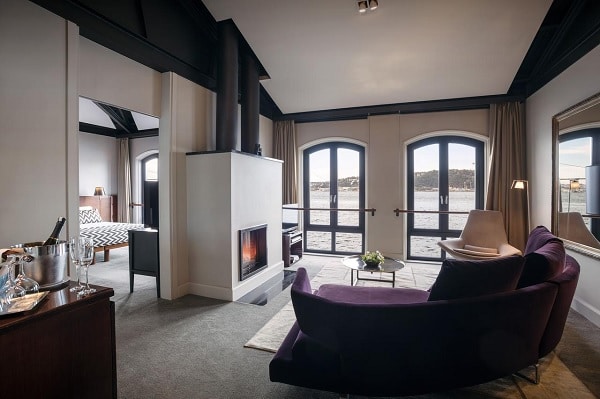 Sumahan on the Water
Sumahan on the Water is the next luxury spot up next. This is by far the smallest hotel on our list which is a big deal. With just 13 rooms, you are getting a very exclusive experience unlike anything else. The size of the hotel matters a lot because it will directly impact how you take in the experience.
Along with the size, there are some great amenities to take advantage of. Some options include a Turkish bath, spa, library, and much more. Not only are you getting a personable experience but you have the features there to fully enjoy your time at the Sumahan on the Water.
Hotel details
Address: 
Çengelköy Mh., Kuleli Cd No:43, 34684 İstanbul, Turkey.
Guest rating:
4.5 out of 5
Price per night:
From $211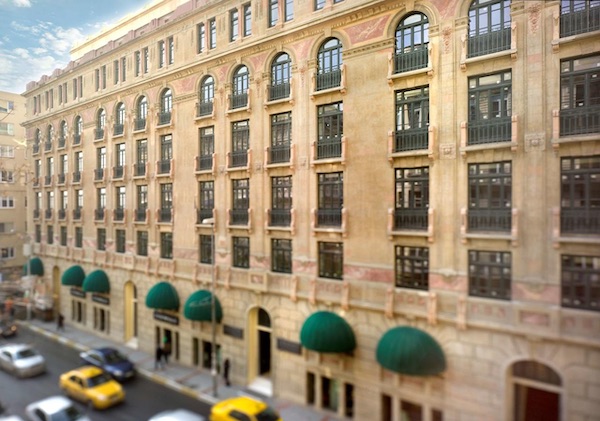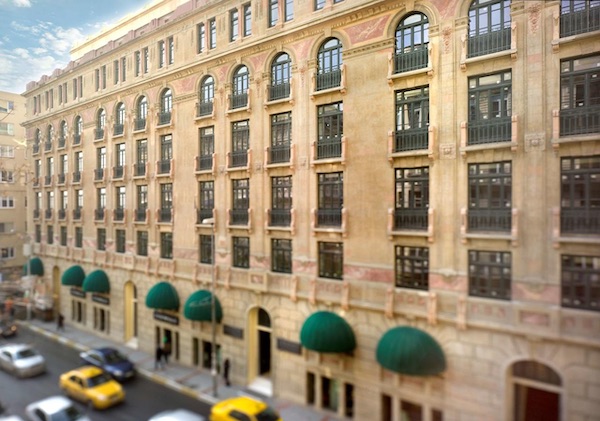 Park Hyatt Istanbul Macka Palas
To round out our list, we have the Park Hyatt Istanbul Macka Palas. There are 90 rooms, so it falls in the perfect medium of amenity access and not too much foot traffic. Plus, it is in a pretty luxurious location within a high-end neighborhood. So, you have luxury inside and out of your accommodation.
There are three main amenities that are fun to take advantage of. These are the fitness center, outdoor swimming pool, and spa. This adds some great value to your stay. Getting a spa treatment after a workout is a great way to spend a couple of hours.
Unfortunately, there are no restaurants or bars on the premises. So, you will have to branch out and find some food elsewhere.
Hotel details
Address: 
Tesvikiye, Bronz Sokak No: 4, Macka, Sisli, 34367 Istanbul, Turkey.
Guest rating:
4.5 out of 5
Price per night:
From $180
About our luxury hotel recommendations in Istanbul
We are a travel research company. Our team helps you discover the best luxury hotels in Istanbul by researching the internet for you. We have also visited some of these places. Hence, it's not just our opinion, it's the opinion of many travelers who have been there before you. We make it easy for you to find out about the most luxurious and exclusive 5-star hotels in the city.
Please note, we only list hotels that have an aggregated guest review rating of at least 4.0 out of 5. We aggregate all reviews from different booking sites and other unbiased review websites. Hence, you can be certain all hotels listed above offer you a great stay in Istanbul.
Best price guarantee
We partner with Hotels.com and Booking.com to make sure you get the best price for your stay in Istanbul! Both sites offer price matching. That means you pay the lowest prices for your stay. If you find a cheaper offer on another website for the same luxury hotel in Istanbul at least 24 hours before check-in, contact them to claim a refund of the difference!
Top 5 luxury hotels in Istanbul
Now that you've gone over this guide, let's summarize it. We got to know what the best 5-star hotels in Istanbul are thanks to thousands of guest reviews and tips from travel experts:
More Istanbul guides
If you like the advice we've given you above, make sure to check out some of our other articles about Istanbul:
Best boutique hotels in Istanbul