Although many people don't usually picture Turkey as a tourism hotspot, this country has blossomed into an awesome destination in recent years. As the largest city in the country, Istanbul is at the top of Eastern European destinations.
There is a ton of deep-rooted history in Istanbul. As the connector between Europe and Asia, this is an interesting crossroad that holds a plethora of values, cultures, and ideas. This convergence makes Istanbul an awesome city to visit during your travels.
The intertwining of cultures and values can be seen in the cuisine, social vibe, and historical sites. In order to take advantage of these focal points, you need to stay in the best neighborhood to cater to your needs.
Every visitor has a different plan of action when visiting a city. Whether it be to party, learn about the history, eat great food, or a combination of all of them, there is a place for you. Here are five of the best areas to stay in while visiting Istanbul!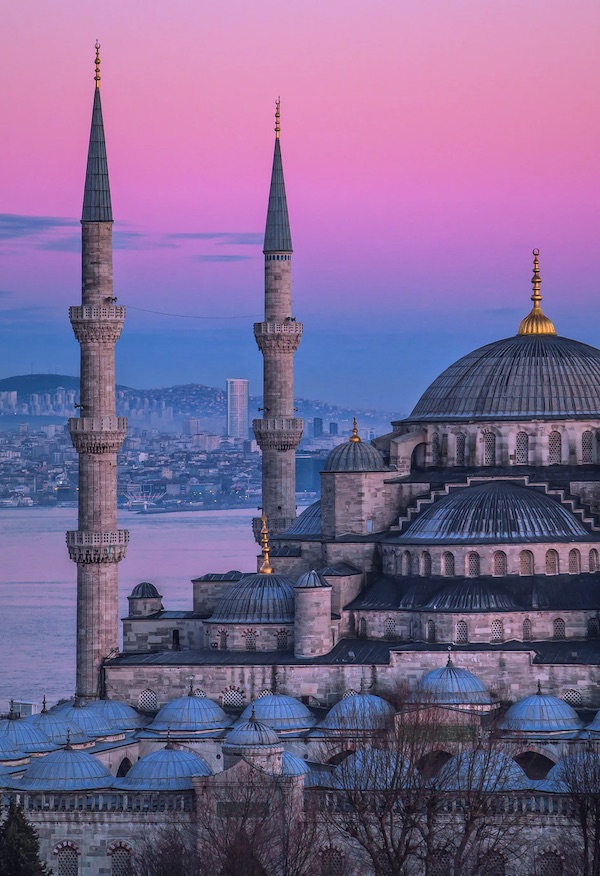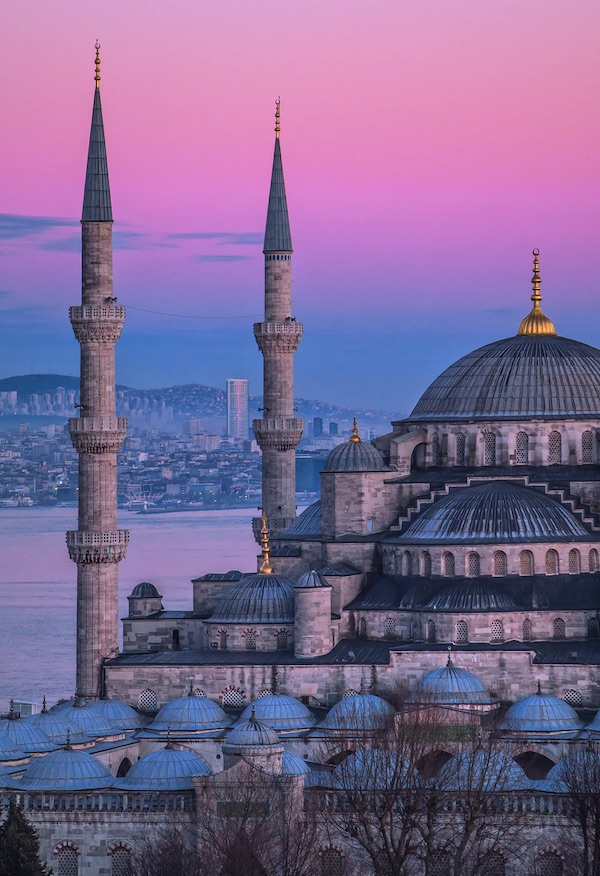 Eminönü
To kick off the list, we have Eminönü. A lot of visitors find themselves in this neighborhood to explore the Grand Bazaar which is super well-known. It's one of the largest and oldest covered markets in the world, with over 1,200 shops selling everything from leather sandals to amber jewelry. It was built in the early 17th century by the famous Ottoman Sultan Ahmed I, whose passion for shopping also led him to commission a palace built entirely of wood as well as various other marketplaces across Istanbul. Today, it remains one of the most important landmarks in the city and a must-see for visitors.
Eminönü is the best place in Istanbul to fulfill all of your shopping needs. This is where you can find clothes, rugs, food, trinkets and so much more. In fact, there are over 4000 shops in this market alone. There is also the Spice Bazaar which is exactly what it sounds like. Turkey's best spices and herbs are found right here to buy wholesale and for cheap.
There are also a number of religious sites that are worth checking out within walking distance of Eminönü. This includes the Blue Mosque and Hagia Sophia. Although these religious sites aren't necessarily in this neighborhood, they are on the border and can be easily walked to. This is yet another perk of staying in Eminönü.
Best place to stay in Eminönü
Meserret Palace Hotel. Address: Hoca Paşa Mahallesi, Ebussuut Caddesi, No:51 Sirkeci Fatih, Fatih, 34112 Istanbul, Turkey

Beyazit
Although there aren't many tourist attractions in Beyazit, it is still a great option to consider. This is one of the smaller main neighborhoods in Istanbul, but there are a couple of focal points that make up the area.
One is the Beyazit Square. This is a huge public area that is quite historic. This is where Constantine the Great's Forum of Theodosius was originally held. Then, the square itself replaced it. But still, history is very present in this area. This is a must-see part of Beyazit.
Another aspect of this neighborhood is the Beyazit Mosque. This is a beautiful building that holds a lot of culture and history. Even if you aren't a religious person you can still tour the building and admire the fantastic architecture.
Finally, Beyazit is home to Istanbul University. Although visitors don't usually see much value in visiting the school, the breathtaking entrance is a sight to see. There are two big monuments that are really old and magnificent to look at.
Best place to stay in Beyazit
Hotel Venera. Address: Mimar Kemalettin Mh. Mesihpaşa Cd.No:90 Laleli, Fatih, 34080 Istanbul, Turkey.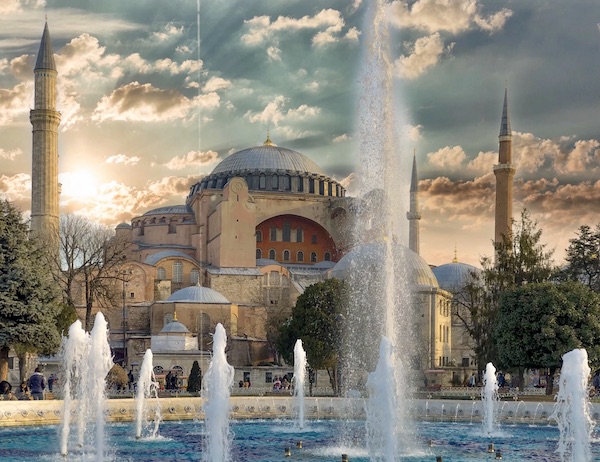 Sultanahmet
The most touristy part in all of Istanbul is Sultanahmet. Just about every first-time visitor stays here because of its high density of tourists. This is also one of the most historically significant areas in all of Istanbul.
Because Sultanahmet has been a popping neighborhood for hundreds of years, a lot of history is packed into these streets. There are so many focal points in this area. Some include the 1500-year-old church known as the Hagia Sophia Church, ancient walls from the Byzantine Empire, and Imperial Ottoman Topaki Palace that is also hundreds of years old.
There is no shortage of things to see in Sultanahmet. You can literally spend days learning about this city's immense history. A lot of that history is right in this neighborhood. So, if this is your first time in Istanbul or are looking for a cultural adventure, Sultanahmet is the place to be.
Best place to stay in Sultanahmet
Four Seasons at Sultanahmet. Address: Sultanahmet, Tevkifhane Sk. No:1, 34122 Sultanahmet/Fatih/İstanbul, Turkey.
Cheaper alternative:
Hotel Empress Zoe. Address: Cankurtaran Mh., Akbıyık Cd. No:10, 34122 Fatih/İstanbul.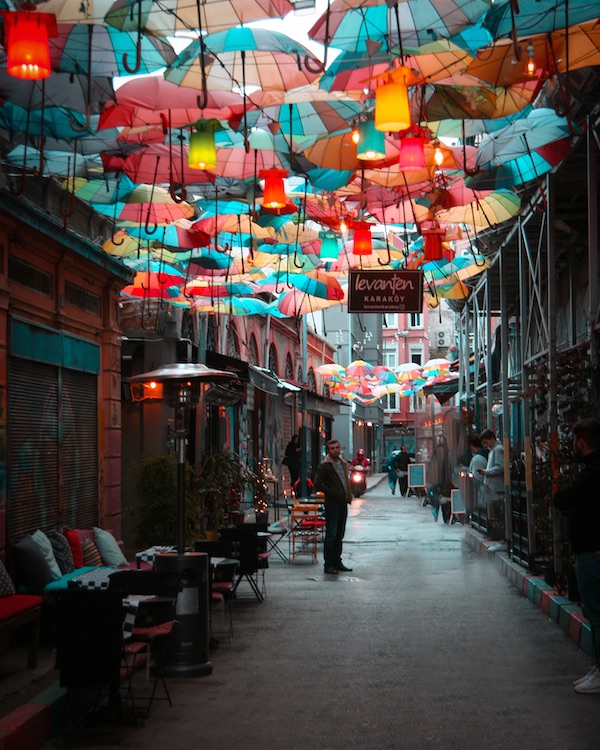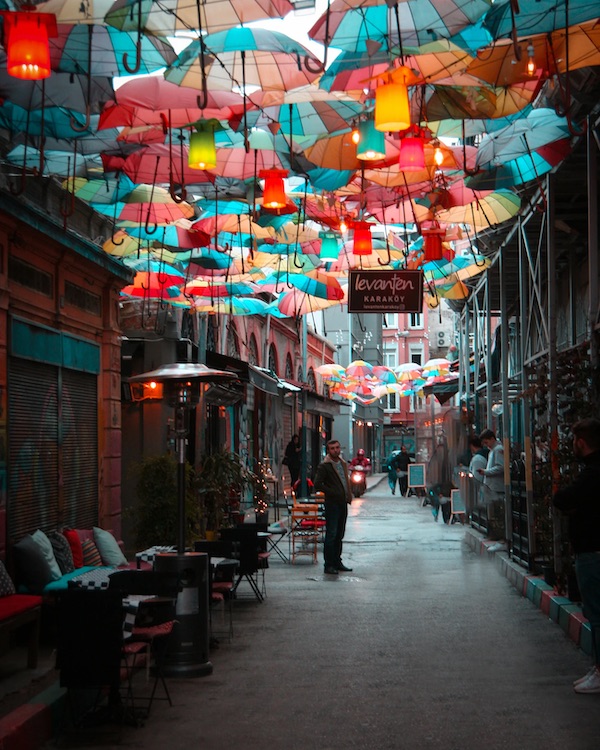 Karaköy
As the nightlife capital of Istanbul is Karaköy. This is where all of the locals and visitors go to party, eat great food, and take part in the social scene. If drinking, eating, and accessing your wild side is on your Istanbul bucket list, this is the place to be.
However, it wasn't always like this. Up until just a few years ago, Karaköy was a far more historical district that hadn't been renovated in a long time. Now, the younger crowd has moved in and upheaved the outdated area and turned it into what it is today.
Although partying is definitely at the forefront at night, there are some other things to do during the day. There are incredible cafes, boutiques, art galleries, and shops here. This is a great neighborhood just to walk around, explore, and stop at whatever catches your eye!
Best place to stay in Karaköy
The Bank Hotel. Address: Arap Cami Mahallesi, Bankalar Cd. No:5, 34421 Beyoğlu/İstanbul, Turkey.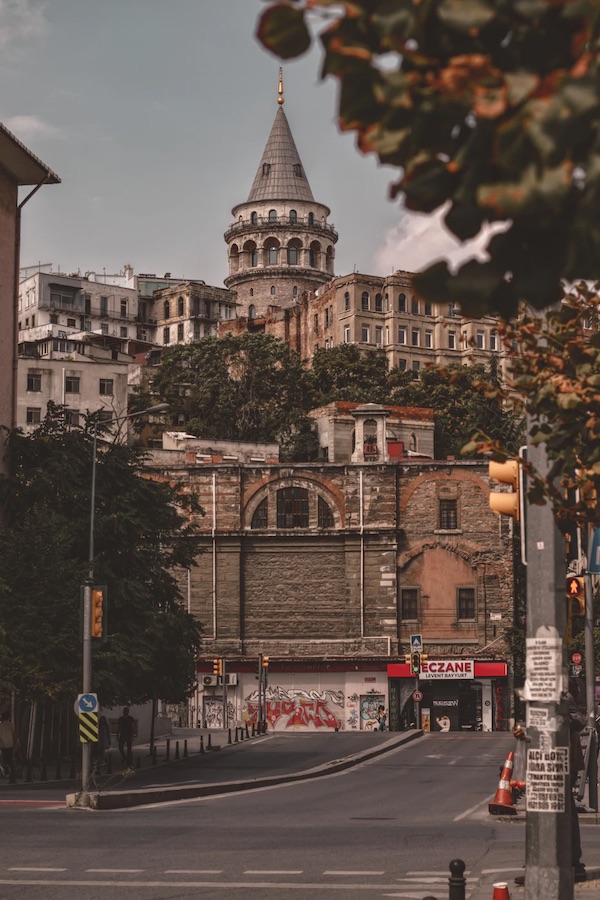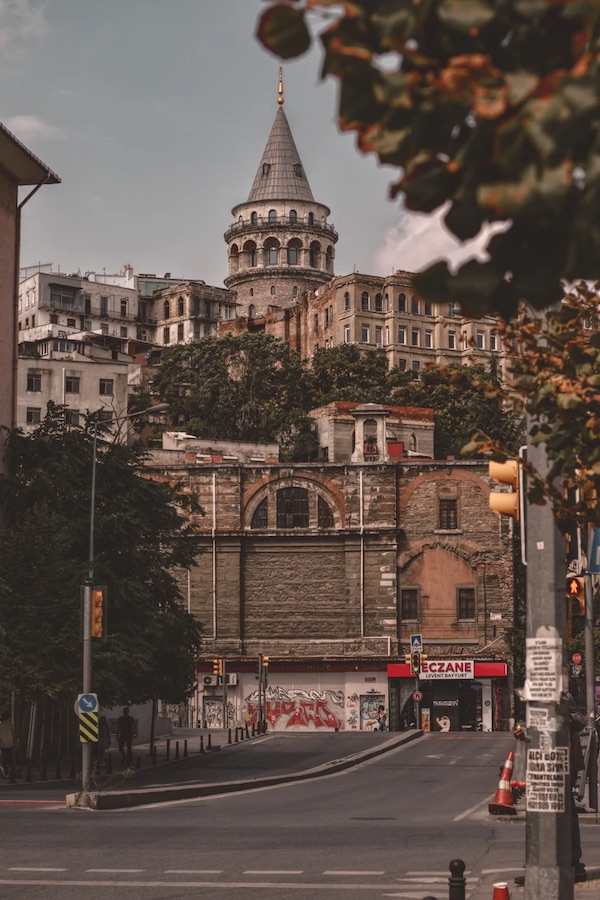 Beyoğlu
Finally, we will end the list with Beyoğlu. This is one of the cheapest areas to stay, so if you are on a budget, consider staying here. That doesn't mean this isn't a great place to consider staying. Similarly, to Karakoy, there is some great nightlife here. However, this area has more dive bars, cheaper options, and lowkey establishments than the nicer spots in Karakoy.
The Museum of Modern Art is located here and is just one area where a lot of culture and history is conveyed. One of the best ways to take this all in is by taking a red tram around the neighborhood and see all of the architecture and historical points.
Overall, Beyoğlu is a pretty diverse neighborhood that allows you to see a more local side of Istanbul. A cool part of staying is that there are different types of accommodations that cater to you. Hotels, motels, hostels, and Bed and Breakfasts are all here.
Best place to stay in Beyoğlu
Soho House Hotel. Address: Mesrutiyet Cad. Evliya Celebi Mah. No:56 Beyoglu Istanbul, Beyoglu, 34430 Istanbul, Turkey.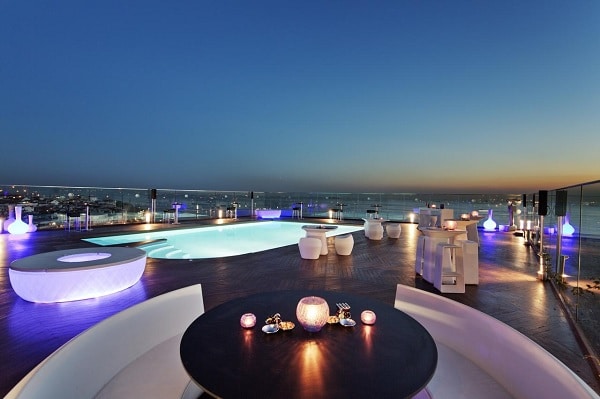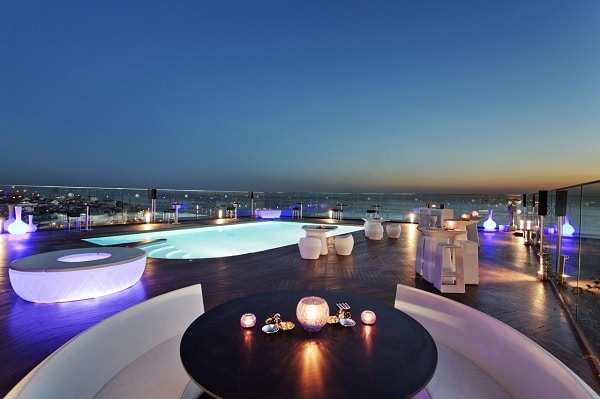 Where travel critics stay in Istanbul
Want to know where travel critics from publishers like The New York Times, Frommer's, Fodor's and Lonely Planet stay in Istanbul? Check out our overview of all recommended hotels, hostels and B&Bs in Istanbul.
Budget
"This gem of a hostel, situated in the very heart of the old city, blends faux-Ottoman style with plenty of bright, neo-bohemian touches like pastel-hued planters to create a friendly and communal vibe. It's a good base – but also offers guests a range of activities like pub crawls, darts competitions and walking tours." — Telegraph.
Address: Kucuk Ayasofya Mahallesi Cayiroglu Sokak No:18 Sultanahmet, Fatih, 34400 Istanbul, Turkey.
Mid-range
"Cultural tomes are piled in reception and throughout the 24 rooms of this exemplary design hotel, which also has a comfortable lounge with open fire, and a terrace bar with knockout views of the nearby Blue Mosque." — Lonely Planet.
Address: Binbirdirek Mh., Terzihane Sk. No:7, 34122 Fatih/İstanbul, Turkey.
Luxury
"Sumahan on the Water, a 24-room low-rise hotel in a former Ottoman raki distillery, now with its own marble hammam. A boat fetches guests on the European side and speeds them across the Bosporus. A buffet breakfast is served along the shore." — New York Times.
Address: Çengelköy Mh., Kuleli Cd No:43, 34684 İstanbul, Turkey.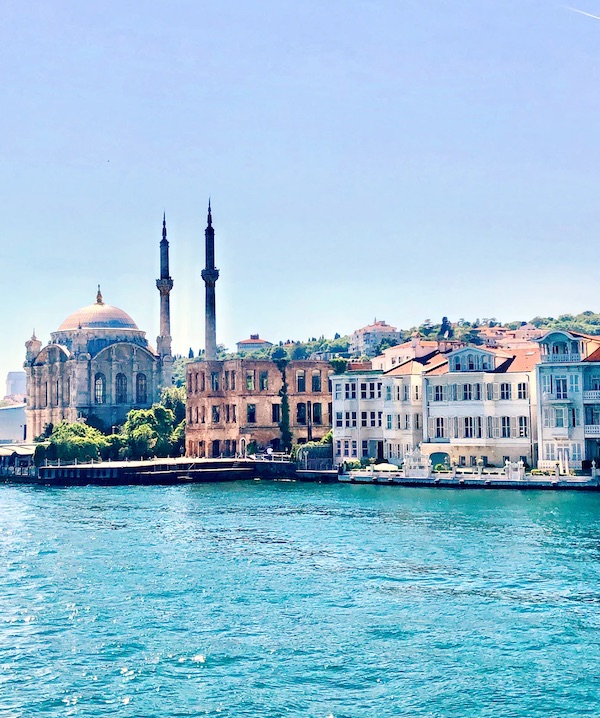 FAQ: Istanbul hotel tips
Looking for the best budget, boutique, or luxury hotel in Istanbul? Or maybe you're a backpacker looking for an excellent hostel? Want to know which Istanbul hotel serves a great breakfast? Here are the answers to all those and other questions about where to stay in Istanbul.
What is the best budget hotel in Istanbul?
If you're looking for a cheap hotel in Istanbul, then book Hotel Orkide. It's an excellent budget hotel offering great value for money. It's in a good location, it's been recommended by travel experts and the hotel has excellent customer reviews. Also check out our list of the best cheap hotels in Istanbul.
What is the best boutique hotel in Istanbul?
You like some luxury but don't like the famous chain hotels. If you're looking for the best boutique hotel in Istanbul, you should check out Ibrahim Pasha Hotel. It's a very cool hotel that has been highly recommended by travelers and experts. Also make sure to read our shortlist of the best boutique hotels in Istanbul, it's a manually curated list of the most unique and romantic hotels in the city.
What is the best luxury hotel in Istanbul?
If money isn't a problem and you're looking for a luxury hotel in Istanbul, then go for Raffles Istanbul. The hotel offers excellent service, it's in a top location, it has been rated very highly by previous guests and renowned travel critics have recommended it. Also check out our list of the best luxury hotels in Istanbul, it's a manually curated list of the most exclusive 5-star hotels in the city.
What is the best hostel in Istanbul?
If you're looking for a great hostel in Istanbul, then you should check out Hostel Cheers. The hostel has magnificent reviews by backpackers, it has been recommended by well-known travel experts and it's in a good location. Also, make sure to read our shortlist of the best hostels in Istanbul.
Which Istanbul hotel offers great views?
If you're looking for a room with a view, then try the Sumahan on the Water Hotel. It offers amazing views of Istanbul according to recent customer reviews.
How much does it cost to stay in a Istanbul hotel?
For a 3-star hotel, you have to pay around $60 per night and for a 4-star hotel, you would be looking at $100 per night. If you're after a luxury 5-star Istanbul hotel then you can expect to pay around $170 per night.
Which Istanbul hotel serves great breakfast?
Try Hotel Empress Zoe if you're looking for a delicious breakfast at a hotel in Istanbul. The hotel has excellent customer review ratings for breakfast.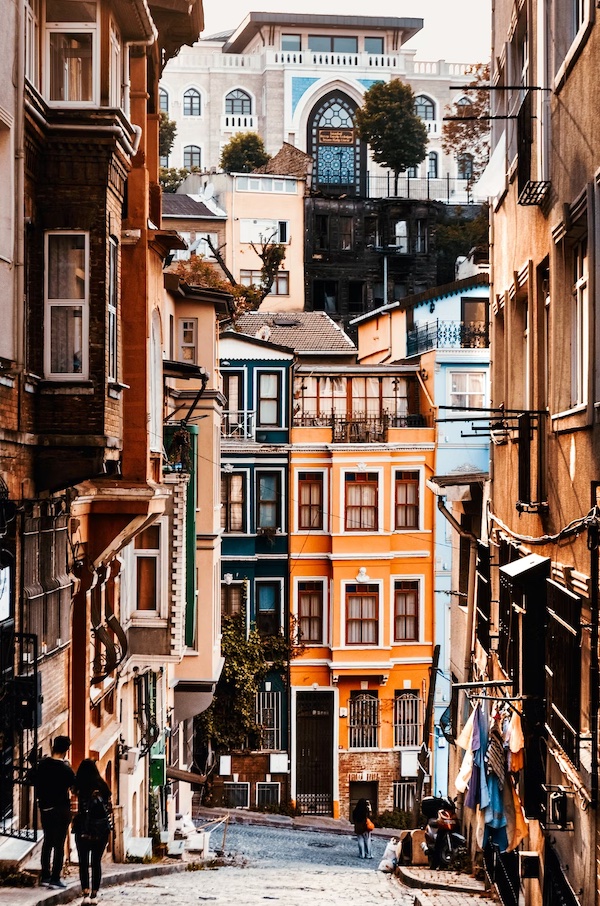 Best time to visit Istanbul
The best time to visit Istanbul is during the spring and fall months, specifically April, May, September, and October. During these months, the weather is perfect for exploring this enchanting city. The temperatures are pleasantly warm, averaging around 15-25°C (59-77°F), making it an ideal time to wander around Istanbul's famous attractions, such as the majestic Hagia Sophia, the awe-inspiring Blue Mosque, and the bustling Grand Bazaar. Additionally, these months witness fewer tourists, which means you can enjoy the city's treasures without the overwhelming crowds.
Visiting Istanbul during spring is truly a magical experience, as the city comes alive with the vibrant colors of tulips and other blossoming flowers. In fact, Istanbul's annual Tulip Festival, held in April, is an event you certainly won't want to miss! The fall months are equally enchanting, with mild temperatures and a kaleidoscope of autumn colors adorning the city's parks and gardens.
While summer can also be a great time to visit Istanbul, it's essential to keep in mind that temperatures can soar up to 30°C (86°F) or more, and the city can become quite crowded with tourists. Winter, on the other hand, can be quite chilly and wet, with occasional snowfall, making it a less popular time to visit.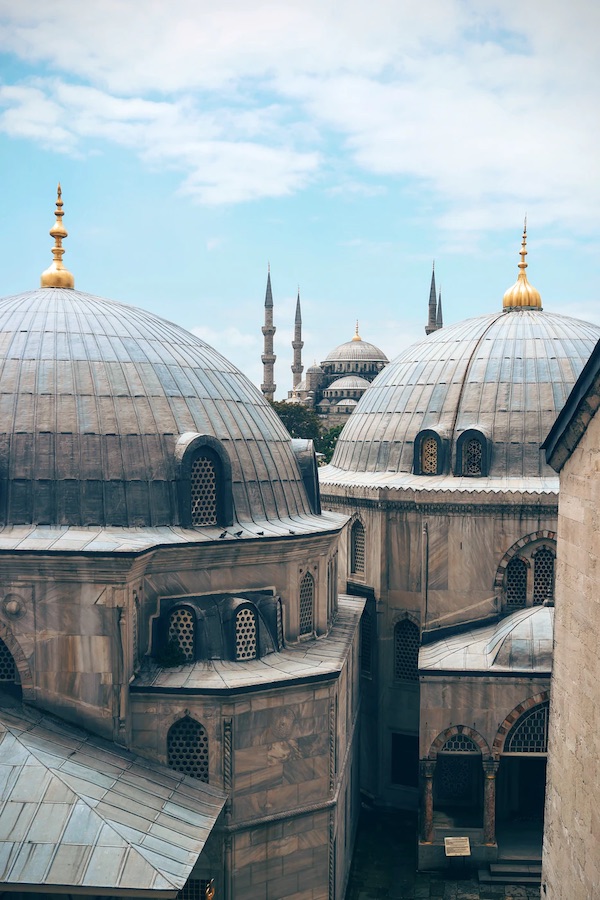 Best things to do in Istanbul
There are a lot of things to do in Istanbul and surrounding areas, including day trips, attractions, museums, sightseeing tours and many other activities. Here's our list of 3 things you should definitely do when you're in Istanbul:
Bosphorus Sunset Cruise on a Luxurious Yacht
Witness the enchantment of Istanbul with a 2.5-hour sunset cruise along the beautiful Bosphorus. Aboard the glass-encased luxury yacht, enjoy the city's main attractions at dusk including the Dolmabahce Palace, Ortakoy Mosque, and Rumeli Fortress. Price: $60. More info.
Full-Day: Classic Istanbul Tour Including Blue Mosque, Hippodrome, Hagia Sophia and Topkapi Palace
Experience Istanbul's timeless sights on a full-day tour of the city's stunning historic places. Listen to the ancient echoes of pounding hooves and charioteers at Hippodrome Square and spot the distinctive tiles of the Blue Mosque. Price: $65. More info.
Hagia Sophia: Entry with Guided Tour
Skip the line and enter the magnificent Hagia Sophia, which is the world's largest place of worship, built by Emperor Justinian in 532 AD. Enjoy a guided tour inside and see the tallest dome of the largest Christian church in the world. Price: $16. More info.
Deciding where to stay in Istanbul
As a closing note, let's summarize this travel guide. We covered the best areas of Istanbul so you can decide which part of town you want to stay in.
Top 5 areas to stay in Istanbul
Beyoğlu
Karaköy
Sultanahmet
Beyazit
Eminönü
As you have seen in this article, there are a lot of things to explore, and deciding where to stay in Istanbul is important. Whether you stay in Beyoğlu, Karaköy, Sultanahmet, Beyazit or Eminönü, all those neighborhoods are in good locations.
The atmosphere of the area, whether you travel for leisure or business, whether you travel with your family or friends, and proximity to the attractions you prefer to visit should probably be the deciding factors. Whatever your preference is, you'll have a great time in Istanbul.
Check out our other guides about the best places to stay in Istanbul: