In parts of the world, eastern Europe can put a sour taste in some peoples' mouths. However, places like Turkey can pack in so much history and culture. Whether you have thoughts about this area of the world or not, it is well worth visiting.
One of the hotspots in this region is Istanbul. As the largest city in Turkey, Istanbul is a hub for business, pleasure, and everything in between. So, no matter what your wants and needs are on a trip, there is a good chance that Istanbul is a one-stop shop for it all.
Now, one of the most cost-effective ways to travel is by staying in hostels. These are usually smaller accommodations that keep it simple and help you cut down on travel costs.
So, here are the three best hostels located in Istanbul!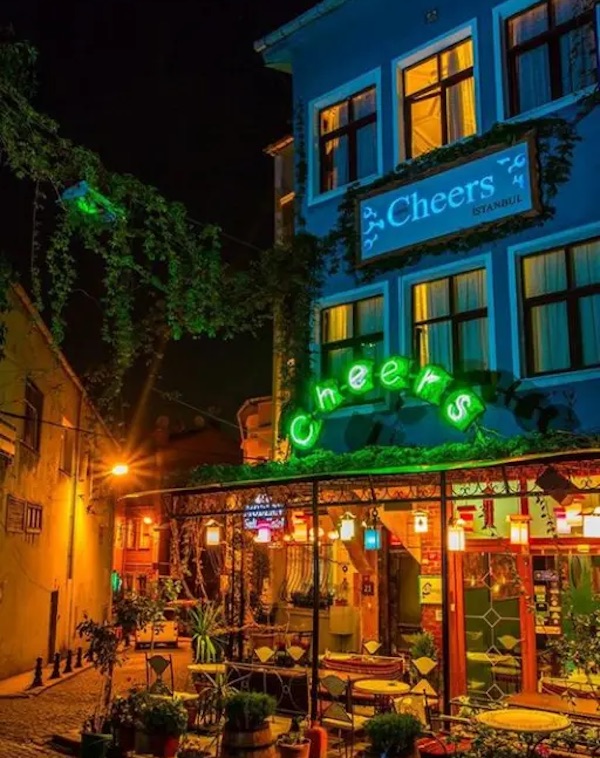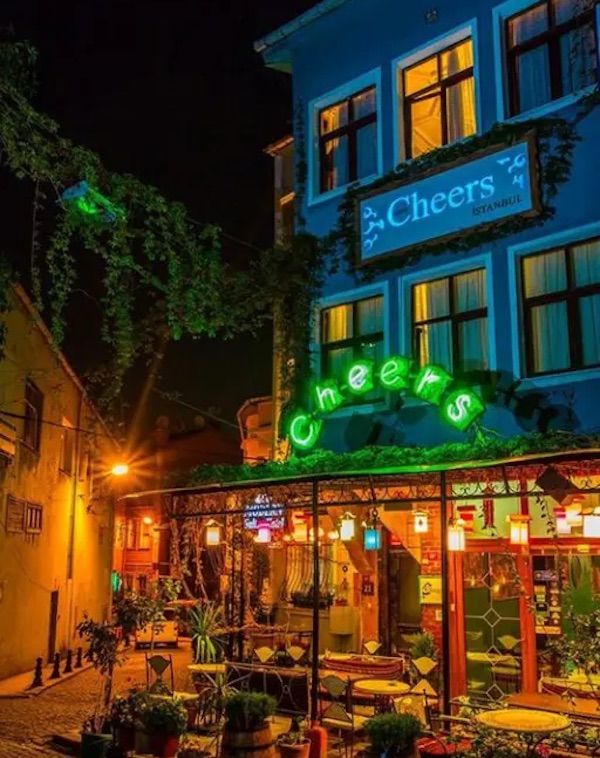 Cheers Hostel
To kick off our list, we have the Cheers Hostel. As the name hints, this is a hostel all about having a good time and enjoying what the area has to offer. This is no old, sleepy hostel that you only use to get by. This is a location worth visiting because of what is offered to you.
Firstly, there is the Wintergarden Panoramic Terrace Bar, which is a perk that not too many other hostels can rival. This is the perfect place to grab some cocktails and look out on the city. This perk alone will grab your attention.
The physical location is also a really nice selling point. With any big city, there are going to be districts and regions that break into subcultures. Some are more interesting than others, and the key is finding out the ones that interest you. The Cheers Hostel is located in the Old City of Istanbul which is also known as Sultanahmet. This area has a ton of character and has a lot to offer to every visitor.
Some of the various amenities offered on-site include free breakfast, free internet, quick access to other food options, showers, and many more. Overall, you have plenty at your disposal at the Cheers Hostel.
Hostel details
Address: 
Alemdar Mahallesi, Zeynep Sultan Camii Sokak No 21, Istanbul, Turkey.
Guest rating:
4.9 out of 5.
Price per night:
from $10.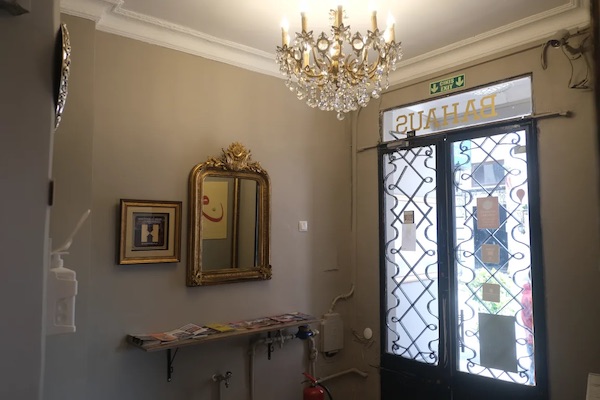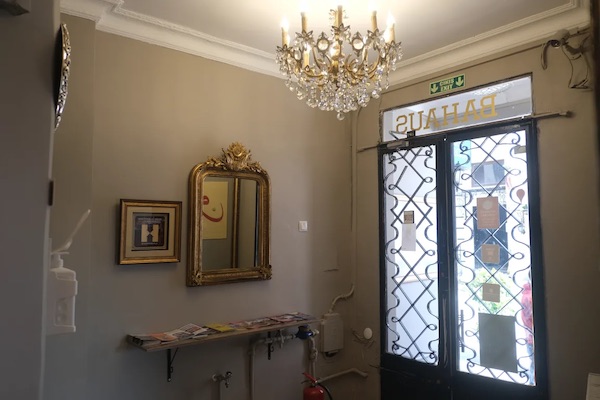 Bahaus Guesthouse Hostel
The next option on our list is the Bahaus Guesthouse Hostel. This is a dorm-style hostel that has great value and a few really good options for you to take advantage of. Firstly, there is no curfew nor a lockout at this hostel.
With many hostels, there is a certain time where the location is locked down, and you have to be back at a certain time. It is a cool perk that this location does not have those rules. So, you can enjoy Istanbul to its fullest during your time.
Another feature is the new and improved bathrooms. Although this seems simple, some hostels allocate funds to other areas of need. Having new and improved bathrooms that are really inviting and nice is a bigger detail than what originally meets the eye. With those renovations comes 24-hour hot water, hairdryers, and upgraded toilets.
When measuring what hostels you may want to stay in, the unique perks and features that cannot be found in many other competitors are really important to consider. One at the Bauhaus Guesthouse is the rooftop terrace. This is an awesome place to play some cards, smoke hookah, have a drink, and simply relax.
Hostel details
Address: 
Akbiyik Cadessi, Bayramfirin Sokak No 7, Sultanahmet, Istanbul, Turkey.
Guest rating:
4.9 out of 5.
Price per night:
from $8.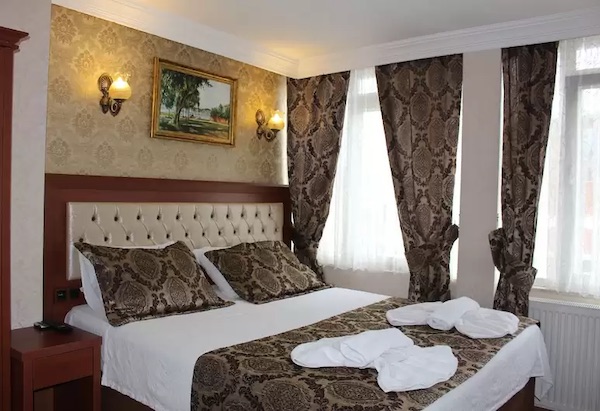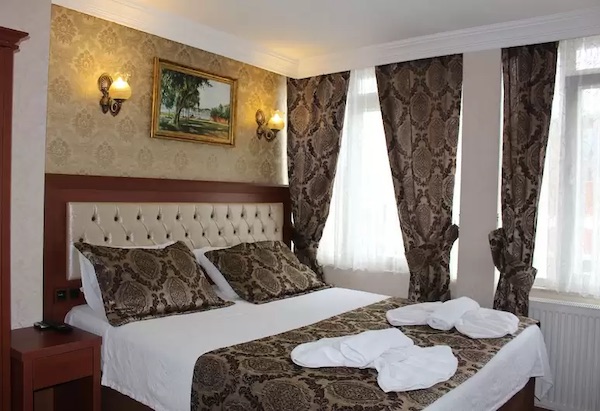 Big Apple Hostel
The final option on our list for the best in Istanbul is the Big Apple Hostel. This is a newly renovated option, so you know that you are getting a modern, solid experience out of your stay. With those renovations come better living quarters and cooler amenities. So, keep this aspect in mind when weighing your options.
The style of this hostel is young, hip, and fun. This is not some dusty old hostel that has a bunch of senior citizens milling about. They like to keep it vibrant, steady, and welcoming to the younger crowd.
There is also the option to upgrade to a private living quarter. Hostels usually have a dorm or bunk-style housing that is composed of many strangers all in one area. This is how you can save money while staying in a hostel. However, having the ability to upgrade and gain some more privacy is a really awesome perk.
You can get a private double or twin suite, private triple room suite, or private family room suite. Depending on the number of people you are traveling with, you can get accommodation to fit them all in privately.
Hostel details
Address: 
Akbiyik Caddesi Bayramfirin Sok no:12, Sultanahmet, Istanbul, Turkey.
Guest rating:
4.9 out of 5.
Price per night:
from $9.
About our Istanbul hostel recommendations
Are you a solo traveler looking for a private room? Or a backpacker traveling around in a group wanting to stay in a cheap and cozy dorm? Above you will find the best hostels in Istanbul for all your needs.
Please note, we only list hostels that have an aggregated guest review rating of at least 4.0 out of 5. We aggregate all reviews from different booking sites and other unbiased review websites. Hence, you can be certain all hostels listed above offer an excellent value-for-money stay in Istanbul.
Best price guarantee
For our hostel recommendations, we work together with Booking.com and Hostelworld. These partnerships don't have any influence on the recommendations we make or on the order in which our recommended hostels are listed. The reasons why we have chosen to partner with these companies is that they're trustworthy, offer excellent service and they both apply the best price guarantee. This means you can claim a refund for the difference if you find your reservation cheaper on another website. It has to be for the same property, accommodation type, dates, cancellation policy and conditions, otherwise, you can't claim the refund for the difference. If you book through Booking.com then all you need to do is contact them at least 24 hours before your check-in date. If you book through Hostelworld you must claim the refund within 24 hours after you made the booking.
Top 3 hostels in Istanbul
To summarize again, based on thousands of guest reviews, these are the best hostels in Istanbul:
Why you should be careful when booking the cheapest hostel available
The cheapest hostels available are typically not in a great location. If you want to go sightseeing or go for a night out in central Istanbul, you probably end up having to pay for public transport or a taxi to get there. So your stay could end up being more expensive compared to a stay in a central location. For first-time travelers, we recommend staying central anyway, but also for frequent visitors, it's probably worth it to pay a bit more to stay in a central location.
Another reason why you shouldn't stay at the cheapest hostel is that the people staying at the cheapest hostels are often not the people that can afford to travel like you. Because a very cheap hostel is often cheaper than renting a flat, these places tend to attract migrant workers or local misfits. That's probably not the crowd you want to hang out with, especially if you're a solo traveler looking for friends.
The third reason why you should avoid the cheapest hostels is safety. Some of the cheapest hostels don't check IDs, don't ask for signatures, or only accept cash at check-in. The hostel won't know who is actually staying there.
Lastly, the service at these hostels isn't great. For instance, if you choose to store your luggage, your bags will be unattended in a public space. It won't be recorded anywhere or tagged and stored in a locked room.
Get to know the city better and check out our other articles about Istanbul:
Best boutique hotels in Istanbul
Best luxury hotels in Istanbul