Ahh, Paris. Paris, France is the city of love, food, culture, and good vibes. However, those aspects come at a cost. Paris is a pretty expensive city to visit, but the payoff is well worth it. But, you still will want to save some money when you can.
With so much to do and see in Paris, you need a budget that works with the city and does not hold you back too much. Today, we will be talking about the best cheap hotels located in Paris. When you can save some money on accommodations, you will have more money allotted for fun activities. So, if you can spare some expense on the hotel, there is a weight lifted.
Here are three of the best cheap hotels in Paris!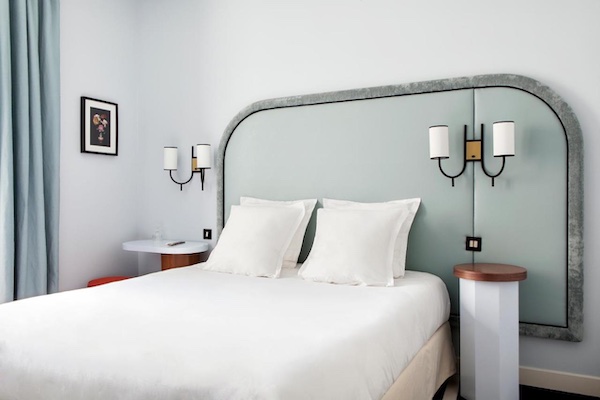 Hotel Bienvenue
The first affordable hotel option is one that is still elegant and puts you in a really good place to enjoy the city. This is a pretty small hotel that focuses on giving you a really solid experience. Obviously, this list is all about budget hotels, but there are some great upgrading options at the Hotel Bienvenue.
There is a single room, double room, twin room, triple room, quadruple room, and privilege room. So, if you do need some extra space while still saving money, this is an excellent option.
Paris's 9th District is one that is super inviting and fun to explore. So, not only are the rooms great, but you are in a good position to explore. One of the unique factors is the hidden oasis on the site of the hotel. This is an awesome outdoor terrace that is great for relaxing and having a bite to eat. Paris is a very modern, urban place, but the green plants will transport you into pure relaxation.
Hotel details
Address: 
23 Rue Buffault, 75009 Paris, France.
Guest rating:
4.2 out of 5
Price per night:
From $100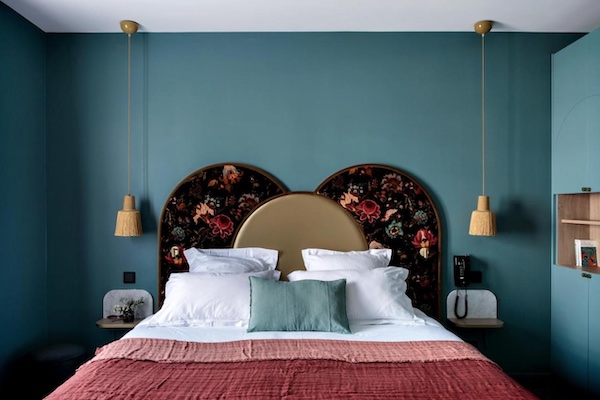 Hotel Leopold
The next one up on the list is the Hotel Leopold. This is a fairly reserved hotel that spares the excess and replaces it with a simple, quality stay. This is in a historically artistic area that used to be the heart and soul of poets, writers, and artists and their creative spaces. A lot has changed since then, but Montparnasse is trying to reclaim that aspect of the culture.
If you want to be a part of that wave, the hotel Leopold is the place to stay. You will be right in the heart of the action, which is a great place to be. One aspect of the revival of the area is affordability. Great art does not happen in posh, luxurious areas like it does when it is simple and affordable.
There are just 40 rooms, so this is far from being a corporate chain that only cares about the money. With everything being simplistic and downsized, you can truly appreciate the place that is set up for you.
There is a bar and room service available, so you can still enjoy some goodies without having to leave the hotel. Overall, this is a super inviting spot that saves you money and puts you in a good place to have a great time.
Hotel details
Address: 
225 boulevard Raspail, 14th arr., 75014 Paris, France.
Guest rating:
4.5 out of 5
Price per night:
From $88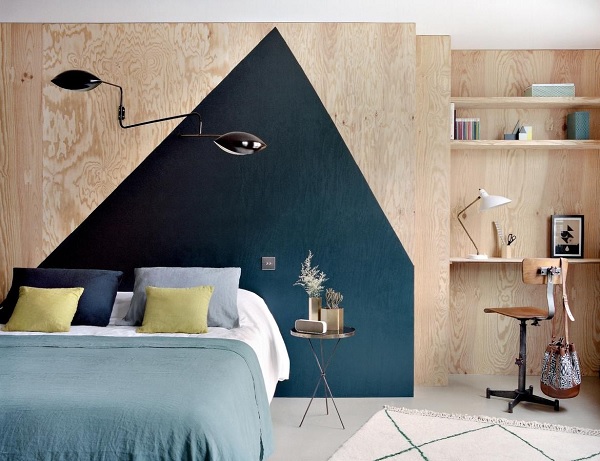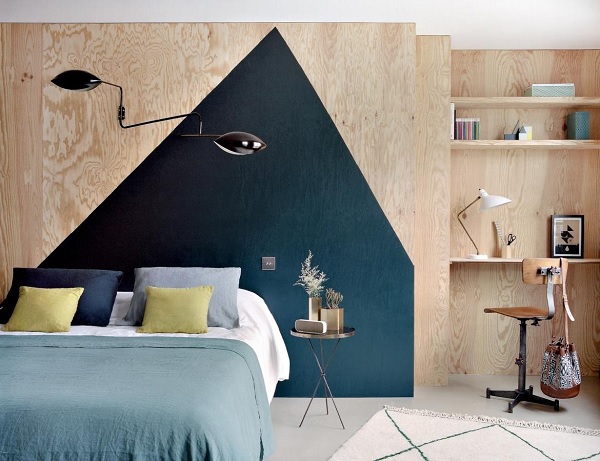 Hotel Henriette
The final cheap hotel on our list today is the Hotel Henriette. This is an affordable boutique hotel that can be a really simple and easy place to start your day from. At the end of the day, all you really need is a safe, clean place to stay and the bells and whistles can be saved for the luxury spots. If you can accomplish a few key points while saving money, that is a win.
This is the type of experience catered by Hotel Henriette. The rooms are simple, yet big enough to house you and all of your luggage. If you need a bit more space than what a regular room provides, There are suites that you can upgrade to.
Outfitted with free wifi and a garden to relax in, this is a great place that does not overdo it. You will still get an excellent experience, but you will not have to pay extra to get the fancy accommodations that you probably don't need.
The physical location is in the 13th district near the Latin Quarter. This is a unique area of the city, and you can get to the popular areas of Paris without too much trouble. Evaluating where you want to stay in terms of physical location is a very underrated aspect of the decision, so keep this in mind.
Hotel details
Address: 
9 Rue des Gobelins, 75013 Paris, France.
Guest rating:
4.5 out of 5
Price per night:
From $97
About our budget hotel recommendations in Paris
We are a travel research company. Our team helps you discover the best cheap hotels in Paris by researching the internet for you. We have also visited some of these places. Hence, it's not just our opinion, it's the opinion of thousands of travelers who have been there before you. We make it easy for you to find out about the best budget hotels in the city.
Please note, we only list hotels that have an aggregated guest review rating of at least 4.0 out of 5. We aggregate all reviews from different booking sites and other unbiased review websites. Any hotel listed here should have a price of $100 or less per night. Hence, you can be certain all hotels listed above offer you a great and affordable stay in Paris.
Lowest price guarantee
We partner with Booking.com and Hotels.com. Both booking websites offer the lowest price guarantee so you can be certain you will always get the best deal for the hotels above. If you have seen a better price elsewhere, all you need to do is contact the booking website and they will refund you the difference immediately. You can price match right up until the day before check-in.
We also recommend you read our guide about how to save money on hotel bookings. It's a list of tips about when you should book a hotel, what tools you can use, and other things you can do to find your preferred hotel at an affordable price.
Top 3 budget hotels in Paris
Let's summarize this affordable travel guide. Based on thousands of guest reviews, these are the best budget hotels in Paris:
More Paris recommendations
Get to know the city even better by reading our other articles about Paris: