As one of Canada's shining cities, Montreal is a fantastic place to visit whether it be on business or for pleasure. Located in the province of Quebec, Montreal is one of those cities that exemplify what Canada really is. Visiting this city is something that everyone who wants to travel should do at some point.
Quebec is Canada's French province, so there is a really cool convergence of cultures that is hard to find, especially in Canada. If you do not speak French, do not worry too much. There will be places that do not speak English, but you can usually get around easily.
A fantastic way to see Montreal is by staying in a luxury hotel. This ensures that you have access to the best amenities possible. Here are five of the best luxury hotels in Montreal!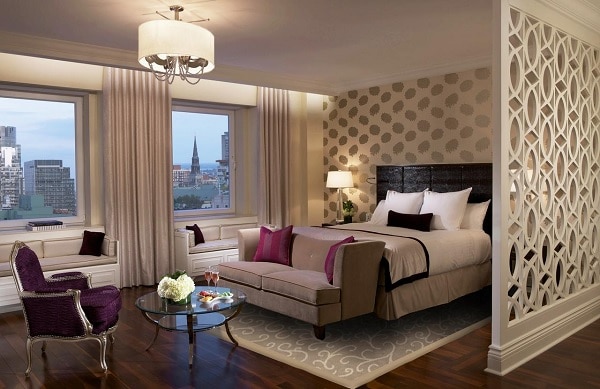 The Ritz-Carlton, Montreal
As one of the most well-known hotel chains in the world, the Ritz-Carlton has an outstanding reputation within the space. When staying in a place like this, you know you will get a quality experience.
The Ritz-Carlton Montreal is a location that delivers excellence, plain and simple. Because of that reputation, all of the bells and whistles are included. In fact, this very location was the first Ritz-Carlton to hit North America. So, you are getting a bit of history along with your stay.
In terms of amenities, there are a few that stand out. One of which is the world-class restaurant that accompanies the property. In general, your room will be amazing, the common areas will be stunning, and your stay will be awesome.
Hotel details
Address: 
1228 Sherbrooke St W, Montreal, QC H3G 1H6, Canada.
Guest rating:
4.8 out of 5
Price per night:
From $352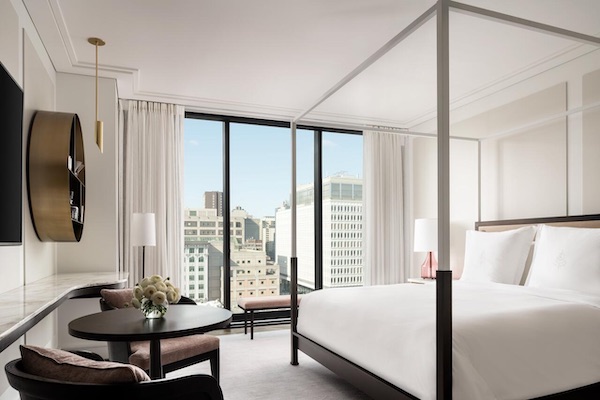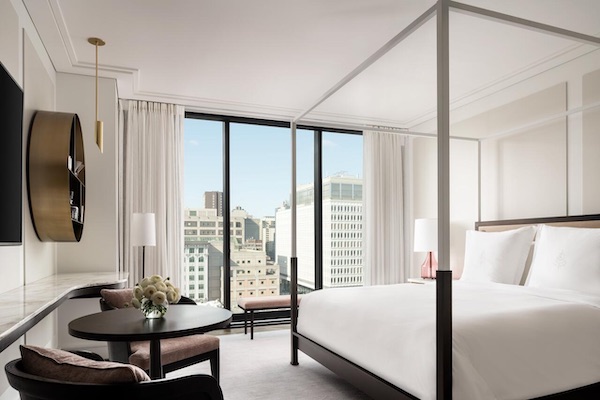 Four Seasons Montreal
Similar to the Ritz-Carlton, the Four Seasons is yet another fabulous chain that delivers luxury. On the contrary to the Ritz, the Four Seasons Montreal is very contemporary and adds a bit of fancy flair to your stay.
With the chic decor and outstanding rooms, this option should be at the top of your list. There are a total of 169 regular rooms. However, the unique factor comes with the 18 private residences. If you have some extra money, splurge for the top of the top in one of the private residences.
Being built in 2019, this is a super new and updated location within Montreal. This ensures that the experience is up to any standard you may have.
Hotel details
Address: 
1440 Rue de la Montage, H3G 1Z5 Montreal, Canada
Guest rating:
4.8 out of 5
Price per night:
From $390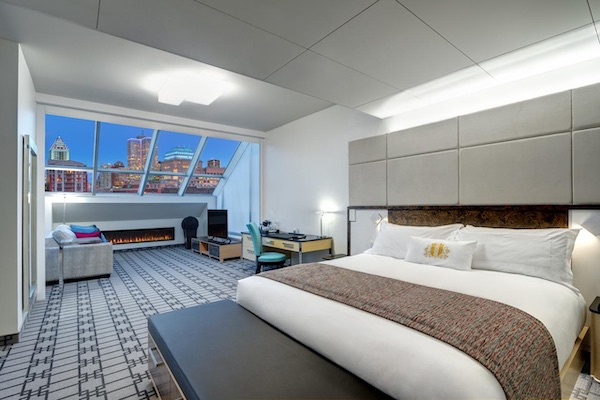 Le Mount Stephen
There are a few areas in Montreal that have subcultures of their own, and one of the coolest is the Golden Square Mile. This is the historic commercial district that also houses the Le Mount Stephen hotel.
The interesting part of the Le Mount Stephen is the unique mixture of historic and modern features. It is not very often where you can have a contemporary establishment in a very historical area.
In terms of the hotel itself, there are 90 rooms and some incredible amenities such as a spa, restaurant, bar, and much more. So, not only are you in an excellent area but you have access to cool perks right on site.
Hotel details
Address: 
1440 Rue Drummond, H3G 1V9 Montreal, Canada.
Guest rating:
4.7 out of 5
Price per night:
From $200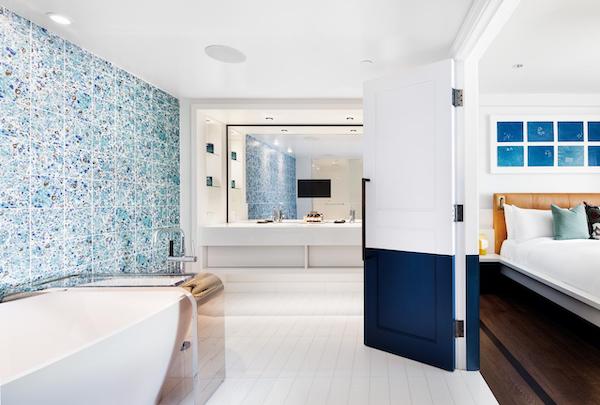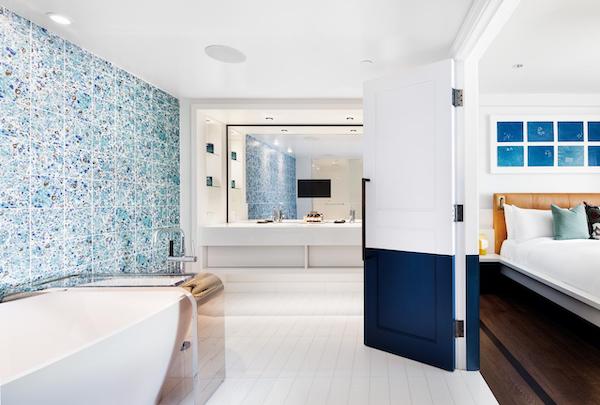 Fairmont the Queen Elizabeth
Next up on our list is Fairmont the Queen Elizabeth. Thanks to a fairly recent renovation, this location is an incredible option in Montreal. There are some fancy upgrades that will require a bit more money but are well worth it. You can even stay in the same room as John Lennon did back in the day.
This location is loaded with some top-notch amenities. One of which is a spa. Who would not want to unwind after a busy day with an awesome spa treatment? This is paired with a pool, a bar, and a multitude of other offerings.
Overall, the Fairmont the Queen Elizabeth is a solid choice for those who want to keep it both luxurious and simple.
Hotel details
Address: 
900 René-Lévesque Blvd W, Montreal, QC H3B 4A5, Canada.
Guest rating:
4.3 out of 5
Price per night:
From $161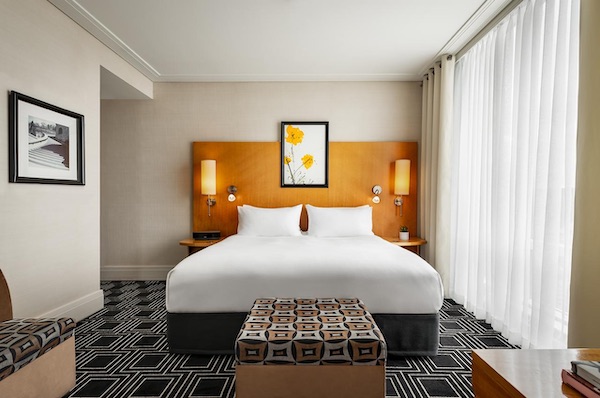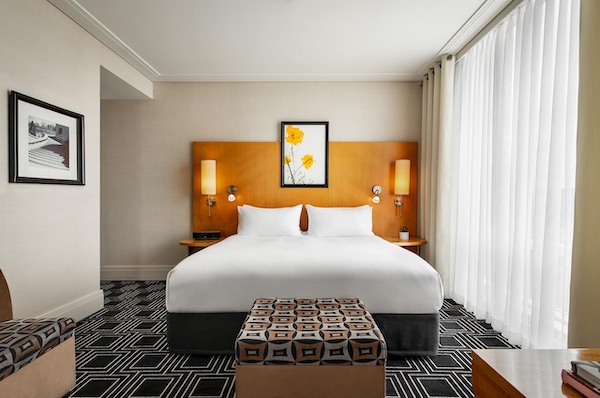 Sofitel Montreal Golden Mile
Finally, we round out our list is the Sofitel Montreal Golden Mile. Although luxurious, this is a top option for executives and businessmen who want the works. If this is you, you will fit right in. If not, it is still a fabulous option.
Like many of the others on this list, there is a spa, pool, gym, and bar all there to cater to you. So, you will not have to go far to get the best stay possible. Renoir is the in-house restaurant, but you are also in a fantastic area to branch out and engage in the local cuisine elsewhere.
Hotel details
Address: 
1155 Sherbrooke Ouest, H3A 2N3 Montreal, Canada.
Guest rating:
4.5 out of 5
Price per night:
From $170
About our luxury hotel recommendations in Montreal
We are a travel research company. Our team helps you discover the best luxury hotels in Montreal by researching the internet for you. We have also visited some of these places. Hence, it's not just our opinion, it's the opinion of many travelers who have been there before you. We make it easy for you to find out about the most luxurious and exclusive 5-star hotels in the city.
Please note, we only list hotels that have an aggregated guest review rating of at least 4.0 out of 5. We aggregate all reviews from different booking sites and other unbiased review websites. Hence, you can be certain all hotels listed above offer you a great stay in Montreal.
Best price guarantee
We partner with Hotels.com and Booking.com to make sure you get the best price for your stay in Montreal! Both sites offer price matching. That means you pay the lowest prices for your stay. If you find a cheaper offer on another website for the same luxury hotel in Montreal at least 24 hours before check-in, contact them to claim a refund of the difference!
Top 5 luxury hotels in Montreal
Now that you've gone over this guide, let's summarize it. We got to know what the best 5-star hotels in Montreal are thanks to thousands of guest reviews and tips from travel experts:
More Montreal guides
If you like the advice we've given you above, make sure to check out some of our other articles about Montreal:
Best boutique hotels in Montreal