Montreal is the largest city in Canada's Québec province, and one of the largest French-speaking cities in the world. The city's colonial past lends itself to having beautiful architecture, quaint neighborhoods, and lovely cobblestone streets that can make you feel as though you have stepped back in time.
The major sightseeing districts of the city are Old Montreal, Downtown (Centre-Ville), and Plateau Mont-Royal. All of these areas are easily accessible via public transport or simply by walking.
Out of the three areas, the most popular for tourists is Old Montreal where visitors can find great shopping, dining and major attractions, all while being surrounded by the cities historic character.
There is a great selection of hostels within the city so take a look at our picks for the top five hostels in Montreal below.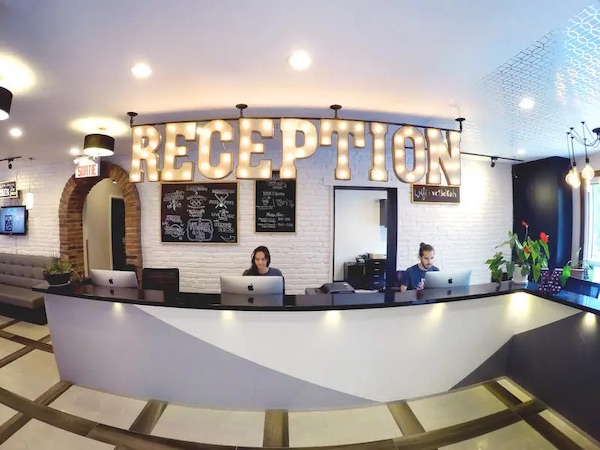 M Montreal
This award-winning hostel has all that you could need and more – it even has a rooftop hot tub! Located within the laid-back Le Plateau-Mont-Royal neighborhood, known for its French-inspired cafés, parks and easy-going student population, M Montreal is close to landmarks such as the imposing Notre-Dame Basilica which is only a 20-minute stroll away.
If you love a night out on the town, you will revel in the electric atmosphere of the friendly and inclusive Gay Village. If you want to head out a bit further, the Berri.UQAM metro station is only a few minutes' walk away.
Whether you prefer the privacy of your own room or the social nature of a dorm room, M Montreal has got you covered. All bunk beds within the dorms have privacy curtains personal reading lights, and power sockets. Wifi- is free and the reception is available 24 hours a day.
Hostel details
Address: 
1245 Rue St-Andre Montreal, QC, Montreal, Canada.
Guest rating:
4.7 out of 5.
Price per night:
from $20.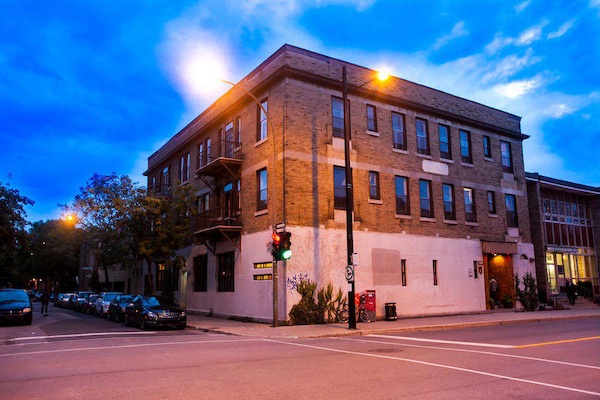 Alexandrie-Montreal
This hostel has been setting the bar for what a hostel should be for the last 20 years. Known for setting a warm and welcoming atmosphere for all that stay, Alexandrie offers lots of opportunities to socialize and get to know other travelers.
The industrial loft-style common room always has someone up for a chat, or to play a board game with, and there is often communal dinners. There is a wide variety of accommodation on offer at Alexandrie from budget no-frills dorms rooms, the newer en-suite dorms, or private double rooms, there is something to suit everyone.
Located close to the Old Town district in the Latin Quarter makes going out to visit the sights super easy. You can also use the free wi-fi provided to find things to do.
Hostel details
Address: 
1750 Atateken, Montreal, Canada.
Guest rating:
4.8 out of 5.
Price per night:
from $15.
HI Montreal
Located in the city center you can reach many shops, restaurants and bars, as well as the Museum of the Fine Arts and the Bell Centre in under a 10-minute walk. Additionally, HI Montreal is just one block away from the Lucien-Allier metro station where you can jump on a train to head straight to Old Town Montréal and explore the 17th-century streets lining the St Lawrence River.
You can also use the free wi-fi provided to plan your sightseeing or ask about what to do at the 24-hour reception. You can choose from a private double or twin room, or for those looking to meet new friends, there are mixed or male or female-only dorm rooms. All beds in the dorm rooms come with lockers for each bed.
Hostel details
Address: 
1030 Mackay Street, Montreal, Canada.
Guest rating:
4.8 out of 5.
Price per night:
from $20.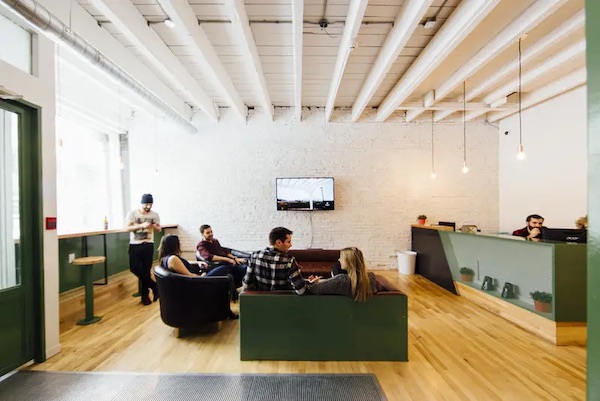 Auberge Saint-Paul
Providing comfortable and cozy rooms and a warm welcome within the heart of Montréal's Old Port, this hostel provides a great atmosphere, at a great price. The location of Auberge Saint-Paul makes it a perfect base for sightseeing as you will find the cities top attractions just minutes away.
Providing a mix of dorm rooms and private accommodation you will feel right at home here. Free wi-fi is also included.
Hostel details
Address: 
347 Rue Saint Paul Est, Montreal, Canada.
Guest rating:
4.6 out of 5.
Price per night:
from $20.
Le Gite Du Plateau-Mont-Royal
Le Gite Du Plateau-Mont-Royal Is located within downtown Montreal and is within a 10-minute walk to all kinds of sights and things to do such as Boulevard Saint-Denis, Saint-Denis Street, Old Montreal, Sainte Catherine Street, and Parc la Fontaine.
This hostel offers free wi-fi and bright and cheerful rooms, either private or dorm-style. There are many opportunities to meet new friends, with the hostel hosting concerts and BBQs on the rooftop terrace.
Hostel details
Address: 
185 Sherbrooke Street East, Montreal, Canada.
Guest rating:
4.8 out of 5.
Price per night:
from $30.
About our Montreal hostel recommendations
Are you a solo traveler looking for a private room? Or a backpacker traveling around in a group wanting to stay in a cheap and cozy dorm? Above you will find the best hostels in Montreal for all your needs.
Please note, we only list hostels that have an aggregated guest review rating of at least 4.0 out of 5. We aggregate all reviews from different booking sites and other unbiased review websites. Hence, you can be certain all hostels listed above offer an excellent value-for-money stay in Montreal.
Best price guarantee
For our hostel recommendations, we work together with Hostelworld and Booking. These partnerships don't have any influence on the recommendations we make or on the order in which our recommended hostels are listed. The reasons why we have chosen to partner with these companies is that they're trustworthy, offer excellent service and they both apply the best price guarantee. This means you can claim a refund for the difference if you find your reservation cheaper on another website. It has to be for the same property, accommodation type, dates, cancellation policy and conditions, otherwise, you can't claim the refund for the difference. If you book through Booking.com then all you need to do is contact them at least 24 hours before your check-in date. If you book through Hostelworld you must claim the refund within 24 hours after you made the booking.
Top 5 hostels in Montreal
To summarize again, based on thousands of guest reviews, these are the best hostels in Montreal:
Why you should be careful when booking the cheapest hostel available
The cheapest hostels available are typically not in a great location. If you want to go sightseeing or go for a night out in central Montreal, you probably end up having to pay for public transport or a taxi to get there. So your stay could end up being more expensive compared to a stay in a central location. For first-time travelers, we recommend staying central anyway, but also for frequent visitors, it's probably worth it to pay a bit more to stay in a central location.
Another reason why you shouldn't stay at the cheapest hostel is that the people staying at the cheapest hostels are often not the people that can afford to travel like you. Because a very cheap hostel is often cheaper than renting a flat, these places tend to attract migrant workers or local misfits. That's probably not the crowd you want to hang out with, especially if you're a solo traveler looking for friends.
The third reason why you should avoid the cheapest hostels is safety. Some of the cheapest hostels don't check IDs, don't ask for signatures, or only accept cash at check-in. The hostel won't know who is actually staying there.
Lastly, the service at these hostels isn't great. For instance, if you choose to store your luggage, your bags will be unattended in a public space. It won't be recorded anywhere or tagged and stored in a locked room.
Get to know the city even better and check out our other articles about Montreal:
Best boutique hotels in Montreal
Best luxury hotels in Montreal