One of Canada's best and biggest cities is Montreal. This city is full of culture and is a true melting pot of ideas, cuisine, and people. These are just a couple of aspects that make Montreal a must-visit North American city.
Whether you are here for some quick business meetings or you want to take the family on an unforgettable vacation, Montreal can deliver to anyone. Canada usually isn't known to have huge tourist populations, but Montreal is a hub for visitors and adventurers. From the great food to the live events to the public parks, Montreal has a ton to offer to every visitor.
Now, the best way to make the most of your short time in the city is by staying in the right neighborhood. When you are in the best location for you, you can see all you want and even more. Here are five of the best areas to stay while visiting Montreal!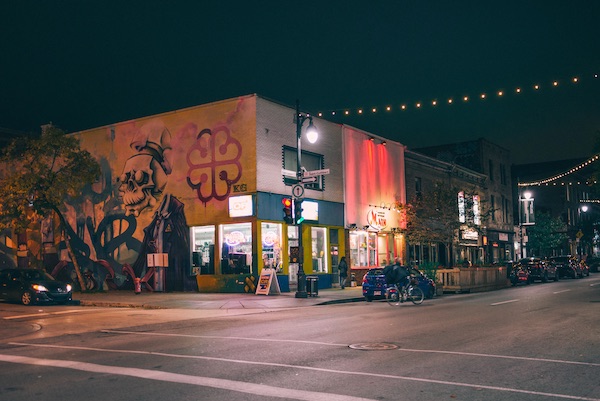 Mile End
To kick off the list of best areas in Montreal, we have Mile End. This is one of Montreal's most historic districts and has a ton to discover for yourself. There are a few focal points that you need to check out at some point during your stay.
The first one would be Fairmount Bagel. This is Montreal's first-ever bagel shop and is over 100 years old. This is a big part of Montreal's culinary history and is a must-see.
Another top spot is Drawn and Quarterly. This is a well-known bookstore that offers a great place to relax and do a little shopping.
Some other hotspots include various cafes, breweries, bars, and top-tier restaurants. There is no shortage of cool options located in Mile End.
Best place to stay in Mile End
Hotel Kutuma. Address: 3708 St-Denis, Plateau Mont-Royal, H2X 3l7 Montreal, Canada. Please note: this hotel is not in Mile End, but it's the best place to stay close to Mile End.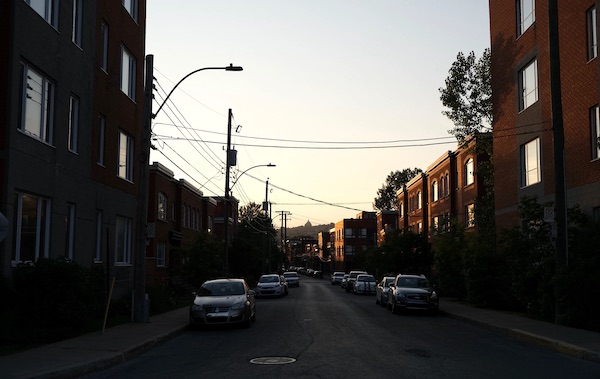 Saint-Henri
If you want a quiet, peaceful experience while in Montreal, Saint-Henri may be the place for you. This neighborhood is in the southwest part of the city and is very young, but rather quaint. This wasn't always the nicest area in town, but the hipster movement struck hard and has changed dramatically.
Now, the streets are full of modern restaurants, affordable accommodations, and scenic overlooks. There is no shortage of things to do while walking around Saint-Henri.
One example is the Lachine Canal. This is an awesome focal point that is perfect for a picnic or date night. The canal itself is surrounded by green space and public areas. There are also some great hiking trails that go along the waterway and offer some beautiful natural sites.
Another big part of Saint-Henri's identity is the nightlife. Since this is a pretty hip neighborhood, there are a few trendy bars and restaurants in this area. After exploring the rest of the city during the day, retreat to Saint-Henri and have a chill, yet fun evening with some friends.
Best place to stay in Saint-Henri
B&B Gite L'Imprévu. Address: 3932 St-Jacques, H4C 1H8 Montreal, Canada.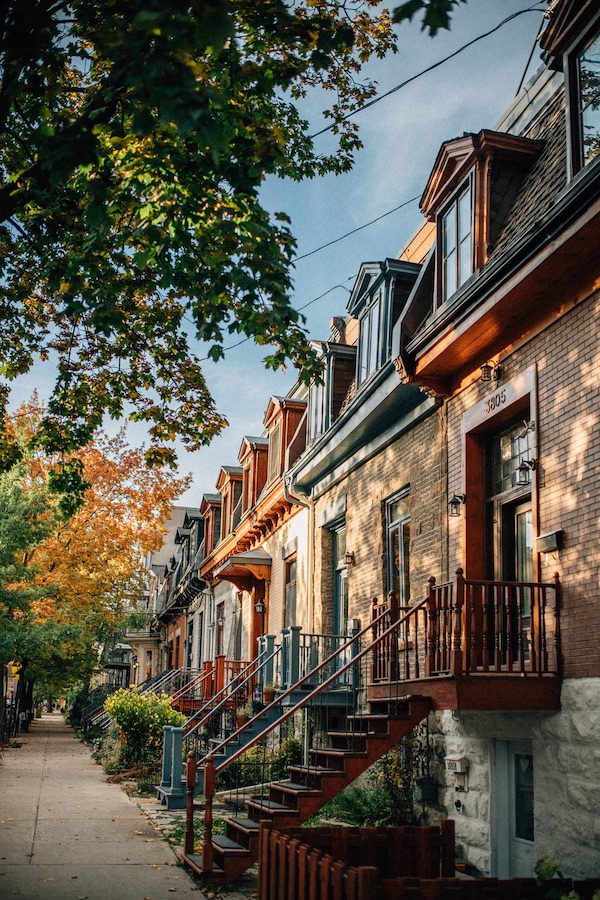 Plateau Mont-Royal
Located right on one of Montreal's most iconic mountains, Plateau Mont-Royal is a very hip mountain area. There are a few different vibes that call this neighborhood home. On one side, there is a very young, vibrant crowd that lives through the cafes, art galleries, and fine dining.
On the other hand, there is the French Quarter that offers an awesome look into French cuisine and culture. The various bistros and residential complexes lined on Saint-Denis Street is a beautiful site to see. The iconic house rows that are full of color are super photogenic and is worth checking out. While exploring, stop into a French bakery or café and grab some coffee and a pastry.
Although you aren't in France, you can get a little taste of the French lifestyle right here in Plateau Mont-Royal. When you aren't exploring this gorgeous town, hike up Mont-Royal and have an incredible view of the city and surrounding nature.
Best place to stay in Plateau Mont-Royal
Auberge de la Fontaine. Address: 1301 Rue Rachel E, Montréal, QC H2J 2K1, Canada.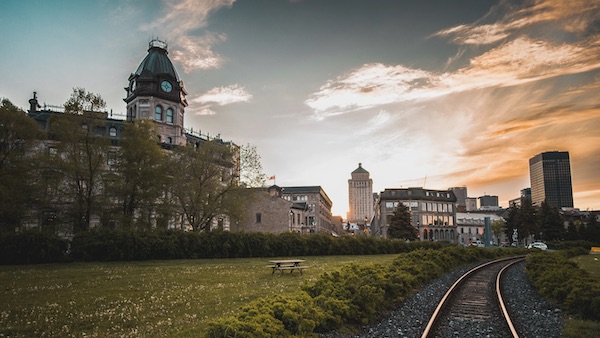 Verdun
One of the more residential neighborhoods of Montreal is Verdun. However, that does not mean there is nothing to do. There is one main attraction that calls Verdun home. This is the alcohol scene. I am not talking about seedy bars and wild parties in the streets. Verdun is home to a sophisticated, yet fun, alcohol culture.
There used to be heavy restrictions on alcohol consumption and sale in this part of the city, so there has been a total switch. Now, this area is full of breweries, cafes, cocktail bars, and is a leader in Montreal's social life. Even if you choose to stay in a different neighborhood, catching a cab and checking out the various offerings in Verdun is a fantastic way to spend a day.
Before grabbing a drink or visiting a craft brewery, venture off into the rest of Montreal and see what else the city has to offer. Other than the food and drink scene, there isn't much more to do in Verdun. Luckily, you are in proximity to Downtown and some other Canadian hotspots.
Best place to stay in Verdun
B&B Repos & Manna. Address: 2140, Rue Quesnel, H3J 2R8 Montreal, Canada. Please note: this B&B is not in Verdun but it's the best place to stay close to Verdun.

Villeray
Last, but not least, is Villeray. If you are taking your family and plan on staying for at least a few days, this is a fantastic option. That is because there is quite a bit packed into the neighborhood, but it is still very family-oriented.
During the day, go out and explore all of the public fixtures of Villeray. This includes Jarry Park, bodies of water, outdoor music venues, and other great, open areas. Jarry Park has traditional park structures, gazebos, and tennis courts, all for you to enjoy.
Throughout your time, indulge in incredible cafes, restaurants, and bars. Depending on the time of year, there are farmer's markets craft shows out in the public areas. This is a great way to get to know the area and pick up some fantastic goods.
Overall, Villeray is there to relax and enjoy nature. There aren't many museums or big attractions, but sometimes your best moments will come from enjoying time with your family in a beautiful part of the time.
Best place to stay in Villeray
Hotel Metropolitain. Address: 3400 Boulevard Crémazie Est, H2A 1A4 Montreal, Canada.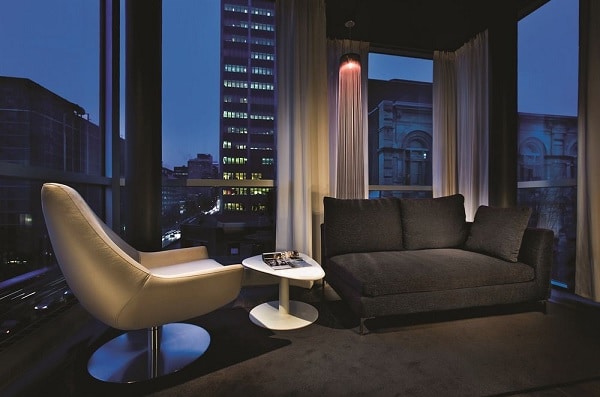 Where travel critics stay in Montreal
Want to know where travel critics from publishers like The New York Times, Frommer's, Fodor's and Lonely Planet stay in Montreal? Check out our overview of all recommended hotels, hostels and B&Bs in Montreal.
Budget
Zero 1 Hotel. Address: 1 Boulevard René-Lévesque E, Montréal, QC H2X 3Z5, Canada.
Mid-range
Hôtel Monville. Address: 1041 Rue de Bleury, Montréal, QC H2Z 1M7, Canada.
Luxury
The Ritz-Carlton Hotel Montreal. Address: 1228 Sherbrooke St W, Montreal, QC H3G 1H6, Canada.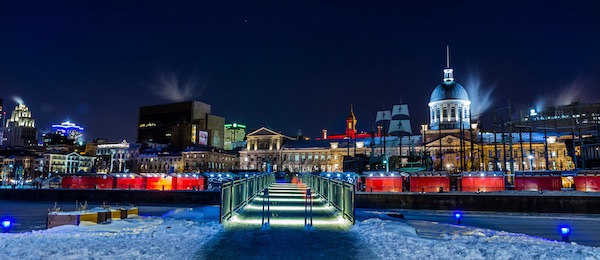 Best things to do in Montreal
There are a lot of things to do in Montreal and surrounding areas, including day trips, attractions, museums, sightseeing tours and many other activities. Here's our list of 3 things you should definitely do when you're in and around Montreal:
History Walking Tour of Old Montreal
Visit Montreal's historic centerpiece on this guided walking tour of Old Montreal. Discover the history, heritage, architecture and culture in this, the oldest area of the city of Montreal, dating back to New France. Price: $18. More info.
Montreal Old Port: La Grande Roue
Enjoy unbeatable views from 60-meters high, four seasons a year, on Canada's largest observation wheel. Choose to upgrade to a private gondola or beat the crowd with the early bird option. Price: $20. More info.
Guided Scooter Sightseeing Tour in Montreal
Explore the city of Montreal on this scooter tour that takes travelers through back streets and past top attractions. Learn about interesting neighborhoods as you cruise along on an electric scooter. Price: $84. More info.