In the European tourism scene, Croatia is one of the most underrated places in the entire area. Located right on the Mediterranean Sea, there is so much potential to have fun in Croatia.
Although there is a newfound search for tourism in Croatia, it still has not blown up to the likes of Greece and Italy. This means that you should take advantage of that sooner rather than later.
Of all the places in Croatia worth checking out, Dubrovnik is at the top of the list. It sits right on the Adriatic Sea and offers some incredible things to do and sites to see. This is such an underrated place, so you can experience it without a super high tourist density.
The best way to experience a city like this is in a luxury hotel. This ensures that you will get the best experience possible.
Here are three of the best luxury hotels in Dubrovnik!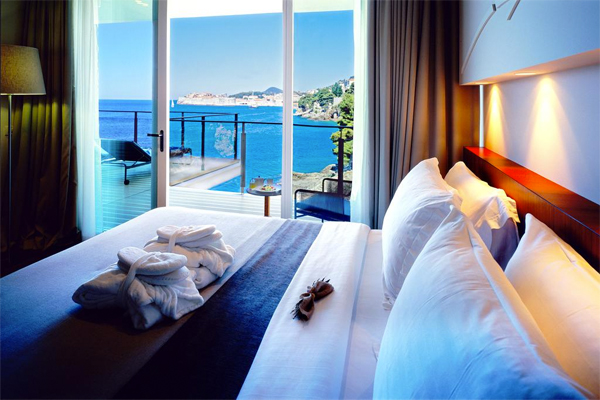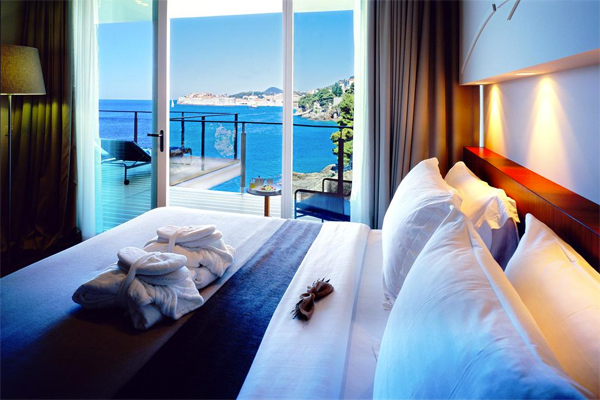 Villa Dubrovnik
With the stunning blue water of the Adriatic Sea just right out on the horizon, it would almost be a crime to not stay in a spot with breathtaking views. Well, Villa Dubrovnik takes that experience to a new level. With the location perching right over the water, there is great value in that aspect alone.
There are 56 rooms and two of them are villas. If your budget allows, definitely splurge for a villa as it will take your stay up a serious notch. There are also seven suites that sit between a common room and a villa in terms of value. Having the option to upgrade is a great treat.
Alongside the incredible views, there are a few really awesome amenities and features that come along with the stay. There is a full spa and sauna that are great places to take a load off. There is also a large indoor pool and access to jacuzzis, so you do not have to go far to engage in some fun.
Finally, there is a restaurant and bar on the premises which gives you quick access to some awesome options.
Hotel details
Address: 
Vlaha Bukovca 6, Ploce, 20000 Dubrovnik, Croatia.
Guest rating:
4.8 out of 5
Price per night:
From $285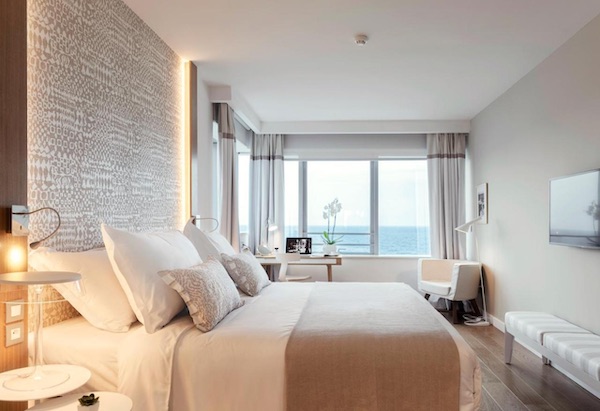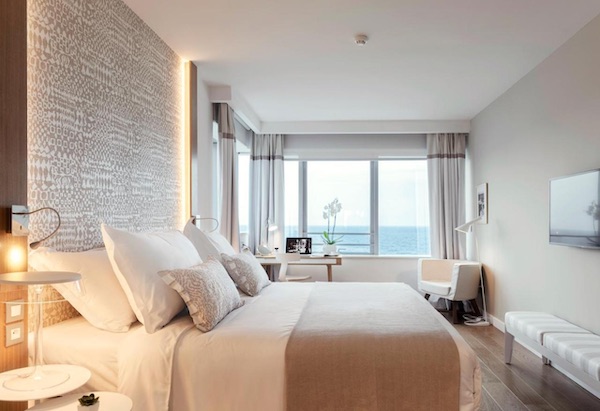 Hotel Bellevue Dubrovnik
Another location that gives you panoramic views and a perch jutting out over a cliff is the Hotel Bellevue Dubrovnik. Because Croatia gives stunning views of the blue ocean below, having this perk right on site is really cool. This is one aspect that this hotel really does well.
With 91 total rooms, the size is in a great sweet spot of not too busy and not too slow. You won't have to battle large crowds while still having access to great amenities that can only be supplied by a luxury spot. There are also 14 suites, so the option to upgrade is readily available. If you are going to stay in a luxury hotel anyway, why not splurge a little bit?
Let's dive into some of those amenities. Firstly, there is a great pool that is fairly small but has a really unique twist. The walls are made entirely of glass so you can still look out onto the Adriatic Sea while cooling off in the pool.
There is also a full spa that will give some great treatments. Some of the other features include a delicious restaurant, bar, and a local area full of fun, your time at the hotel Bellevue Dubrovnik will be incredible.
Hotel details
Address: 
Pera Cingrije 7, 20000 Dubrovnik, Croatia.
Guest rating:
4.6 out of 5
Price per night:
From $365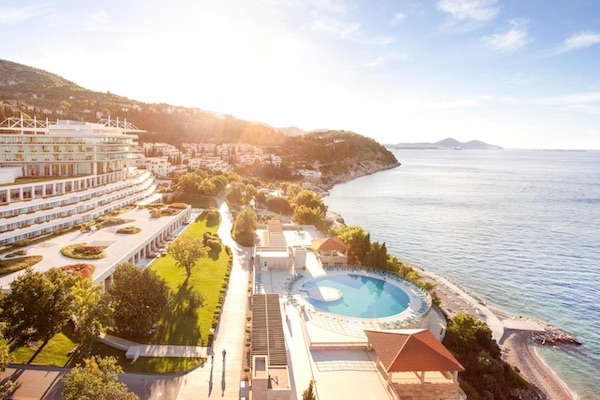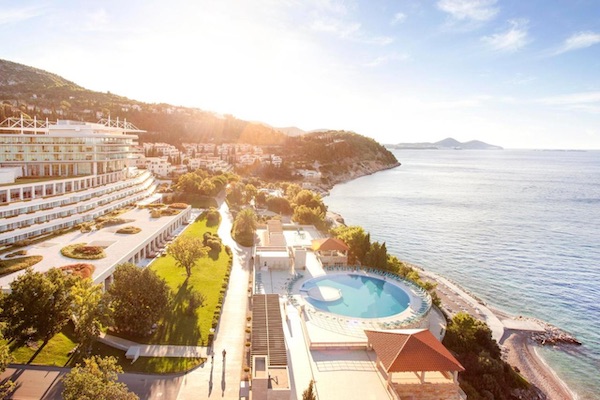 Sun Gardens Dubrovnik
The final luxury hotel on our list of the best in the city is the Sun Gardens Dubrovnik. As the tourism and hospitality industries have blossomed in Croatia, the Croatian Riviera has become a hotspot for accommodation. This is where the Sun Gardens really shines and puts you in a great position to venture out and see some awesome sites.
Now, this is by far and large the biggest hotel on this list and in the area as a whole. With over 400 rooms, you need to ask yourself if you can deal with a location this large. This means larger hoards of people milling out. Now, the staff does a good job catering to your needs. This does make the experience feel a bit more exclusive, but keep in mind that there are many people constantly moving in and out.
When there can be a larger capacity, there can also be more amenities. Some of the top features include a spa, sauna, restaurant with room service, two pools, a Turkish bath, and even more. As you can see, there is a ton of value added to your stay.
Hotel details
Address: 
Na Moru 1, Orasac, 20234 Dubrovnik, Croatia.
Guest rating:
4.5 out of 5
Price per night:
From $190
About our luxury hotel recommendations in Dubrovnik
We are a travel research company. Our team helps you discover the best luxury hotels in Dubrovnik by researching the internet for you. We have also visited some of these places. Hence, it's not just our opinion, it's the opinion of many travelers who have been there before you. We make it easy for you to find out about the most luxurious and exclusive 5-star hotels in the city.
Please note, we only list hotels that have an aggregated guest review rating of at least 4.0 out of 5. We aggregate all reviews from different booking sites and other unbiased review websites. Hence, you can be certain all hotels listed above offer you a great stay in Dubrovnik.
Best price guarantee
We partner with Hotels.com and Booking.com to make sure you get the best price for your stay in Dubrovnik! Both sites offer price matching. That means you pay the lowest prices for your stay. If you find a cheaper offer on another website for the same luxury hotel in Dubrovnik at least 24 hours before check-in, contact them to claim a refund of the difference!
Top 3 luxury hotels in Dubrovnik
Now that you've gone over this guide, let's summarize it. We got to know what the best 5-star hotels in Dubrovnik are thanks to thousands of guest reviews and tips from travel experts:
More Dubrovnik guides
If you like the advice we've given you above, make sure to check out some of our other articles about Dubrovnik:
Best cheap hotels in Dubrovnik