Washington, D.C, the United States of America's capital city, is home to historical monuments, museums, and government buildings. Over 20 million people pay a visit to Washington D.C. annually to learn about U.S. history and government, eat great food, and see unique cultural attractions.
Washington, D.C. is a moderately sized independent city that does not belong to any state. History lovers have no shortage of sights to see. All within walking distance of each other is the Lincoln Memorial, Washington Memorial, Vietnam Veteran's Memorial, Martin Luther King Jr. Memorial, and more.
Not too far away is the White House, where the President of the United States lives. The capital has numerous museums such as the Smithsonian Museum, National Gallery of Art, and Spy Museum, to name a few.
There are many terrific places for visitors to stay while in the city. Here are the top 5 hostels in Washington D.C.: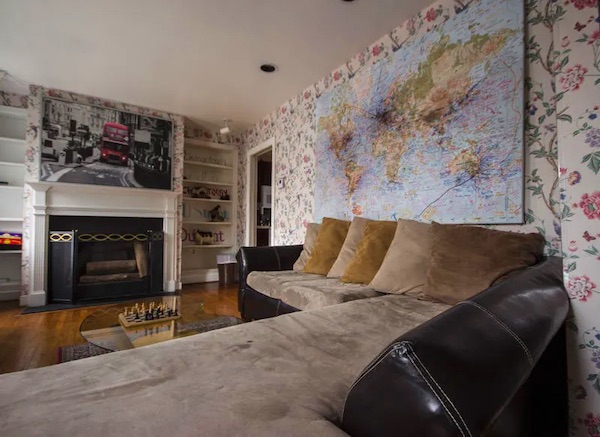 Duo Housing DC
Located in Logan Circle, Duo Housing D.C. is in a trendy neighborhood close to all the sights. A few blocks away is 14th Street, filled with hip restaurants, craft beer bars, and quirky boutiques. All of the sights, including the White House, are just a 20-minute walk from this hostel.
The decor at Duo Housing is cozy and rustic. You can choose from three types of mixed dorms – basic, superior, or deluxe. Each room has free linen, towels, and cleaning services provided. There is a "no shoe" policy, so you may want to bring slippers. The hostel offers free breakfast, coffee, tea, pizza and movie nights, and book exchanges.
Guests love Duo Housing's welcoming environment, clean rooms, and friendly staff.
Hostel details
Address:
1223 11th St NW, Washington DC, USA.
Guest rating:
4.4 out of 5.
Price per night:
from $35.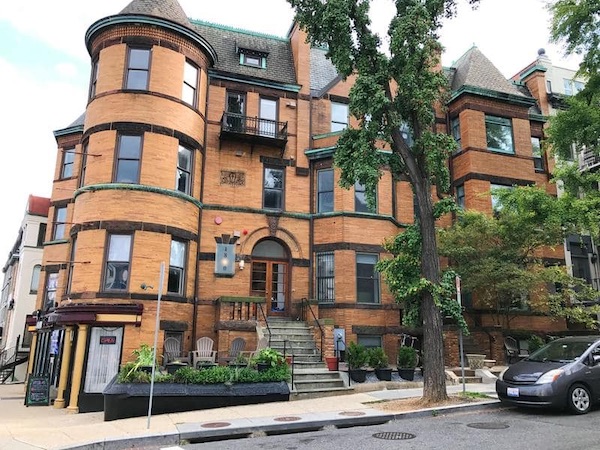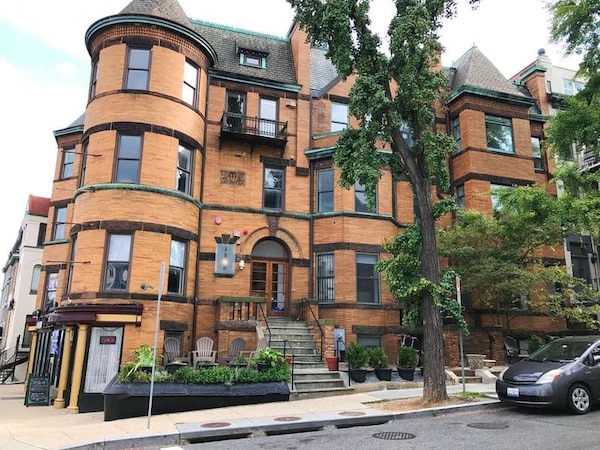 Highroad Hostel DC
The Highroad Hostel DC is in the heart of the city's Adams Morgan neighborhood. This area is famous for its unique independent businesses, dance bars, and tasty dining. There is plenty to do in this area, but it only takes 20 minutes by bus or Metro to visit D.C.'s most famous monuments.
This pod-style hostel is in a Victorian mansion. Guests can enjoy a comfy parlor room with a fireplace and a free computer room. If you love to cook, you'll be in awe of the enormous kitchen, complete with a Carrara marble island and ample cookware. The staff is more than happy to help you plan your stay in D.C.
Visitors love the trendy location, helpful staff, and great amenities.
Hostel details
Address:
1804 Belmont Road NW, Washington DC, USA.
Guest rating:
4.7 out of 5.
Price per night:
from $37.
Generator Washington DC
You can find the Generator Washington D.C. hostel in the popular Dupont Circle neighborhood. This cosmopolitan area is well-known for museums, embassies, bookstores, and historic homes. There's a great selection of restaurants and nightlife to enjoy. Dupont Circle is a lovely place to walk around and see the sights.
This charming and contemporary hostel has 148 private rooms, dorms, and suites. Guests can enjoy four-star amenities such as social spaces, restaurants, and bars. Their front desk is open 24/7, and you can rent a bicycle or visit the travel shop at any time. Included in your stay are linens, a stocking net, USB ports, and towels.
This hostel has high ratings because of its walkability, friendly staff, and great atmosphere.
Hostel details
Address:
1900 Connecticut Avenue NW, Washington, USA, 20009, Washington DC, USA.
Guest rating:
4.4 out of 5.
Price per night:
from $40.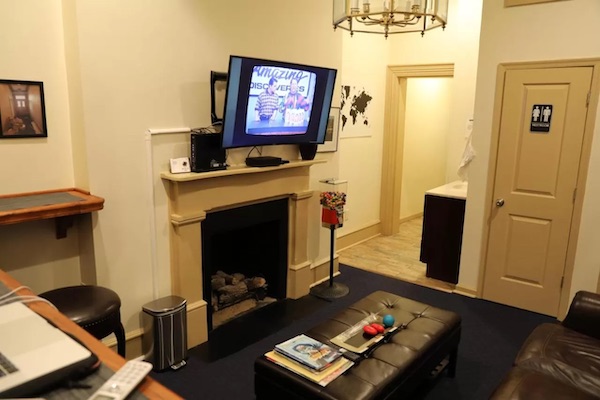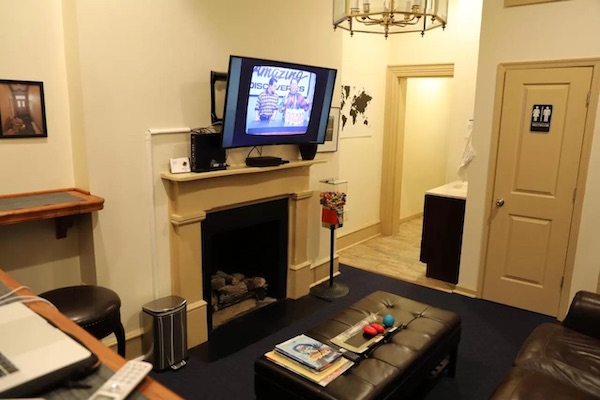 Duo Nomad
Duo Nomad, located five minutes away from the U.S. Capitol Building, is an excellent choice for long-term guests. It is popular with international students and interns. Within walking distance are great cafés and restaurants, as well as multiple Metro and bus stations.
Everything in this hostel is brand-new. The "no shoe" policy and cleaning services make this hostel spotless. There is a social room with a TV, Wii, and DVD player to entertain guests. The hostel provides breakfast, tea, and coffee, but there is a kitchen with utensils if you want to cook for yourself. If you need to study, there is a quiet study area.
Duo Nomad is popular because of its delicious breakfast, central location, and comfortable rooms.
Hostel details
Address:
1010 Pennsylvania Ave S.E., Washington DC, USA.
Guest rating:
4.5 out of 5.
Price per night:
from $40.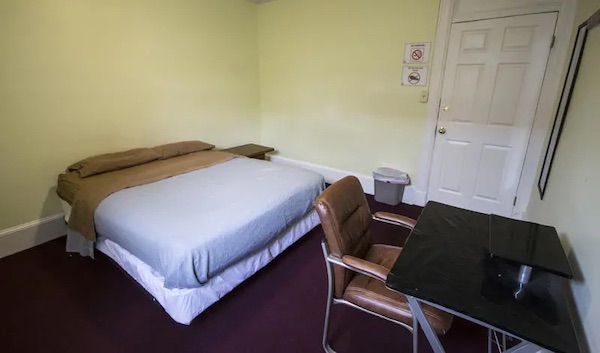 Washington International Student Center
The Washington International Student Center is a tight-knit hostel located in the Adam Morgan area. Just steps away are ethnic restaurants and exciting nightclubs. The White House and monuments are just a short metro ride away, but you can also walk.
This simple hostel has kitchen facilities, cable TV, lockers, and free parking for guests. Rooms are clean, economical, and comfortable. The hostel provides a complimentary breakfast that includes juice, milk, bread, jam, and tea daily. Guests can come and go as they please as there is no curfew, and you have your own key to access the hostel. Free pick-up from the Amtrak or Greyhound station is available.
Visitors appreciate the hostel's great value, clean facilities, and central location.
Hostel details
Address:
2451 18th Street NW, DC 20009, Washington DC, USA.
Guest rating:
4.2 out of 5.
Price per night:
from $29.
About our Washington D.C. hostel recommendations
Are you a solo traveler looking for a private room? Or a backpacker traveling around in a group wanting to stay in a cheap and cozy dorm? Above you will find the best hostels in Washington D.C. for all your needs.
Please note, we only list hostels that have an aggregated guest review rating of at least 4.0 out of 5. We aggregate all reviews from different booking sites and other unbiased review websites. Hence, you can be certain all hostels listed above offer an excellent value-for-money stay in Washington D.C.
Best price guarantee
For our hostel recommendations, we work together with Hostelworld and Booking. These partnerships don't have any influence on the recommendations we make or on the order in which our recommended hostels are listed. The reasons why we have chosen to partner with these companies is that they're trustworthy, offer excellent service and they both apply the best price guarantee. This means you can claim a refund for the difference if you find your reservation cheaper on another website. It has to be for the same property, accommodation type, dates, cancellation policy and conditions, otherwise, you can't claim the refund for the difference. If you book through Booking.com then all you need to do is contact them at least 24 hours before your check-in date. If you book through Hostelworld you must claim the refund within 24 hours after you made the booking.
Top 5 hostels in Washington D.C.
To summarize again, based on thousands of guest reviews, these are the best hostels in Washington D.C.:
Why you should be careful when booking the cheapest hostel available
The cheapest hostels available are typically not in a great location. If you want to go sightseeing or go for a night out in central Washington D.C., you probably end up having to pay for public transport or a taxi to get there. So your stay could end up being more expensive compared to a stay in a central location. For first-time travelers, we recommend staying central anyway, but also for frequent visitors, it's probably worth it to pay a bit more to stay in a central location.
Another reason why you shouldn't stay at the cheapest hostel is that the people staying at the cheapest hostels are often not the people that can afford to travel like you. Because a very cheap hostel is often cheaper than renting a flat, these places tend to attract migrant workers or local misfits. That's probably not the crowd you want to hang out with, especially if you're a solo traveler looking for friends.
The third reason why you should avoid the cheapest hostels is safety. Some of the cheapest hostels don't check IDs, don't ask for signatures, or only accept cash at check-in. The hostel won't know who is actually staying there.
Lastly, the service at these hostels isn't great. For instance, if you choose to store your luggage, your bags will be unattended in a public space. It won't be recorded anywhere or tagged and stored in a locked room.
So, it's probably worth it to spend a bit more on your hostel stay in Washington D.C.
And finally, a tip: always read the latest reviews of the hostel! All places have good and bad reviews, but the most recent reviews matter the most.
More Washington D.C. tips
Get to know the city even better and check out our other articles about Washington D.C.:
Best hotels in Washington D.C.
Best cheap hotels in Washington D.C.
Where to stay in Washington D.C.
Best boutique hotels in Washington D.C.
Best luxury hotels in Washington D.C.