Dubrovnik has shot to popularity since Game of Thrones showcased the beauty of the city, and tourists have been flocking back ever since. The sets of "King's Landing", Qarth", and the gardens of the "Red Keep" are some of the new tourist destinations but Dubrovnik has much more to offer for those who perhaps aren't as interested in the show.
Walking along the tops of the city walls and looking at the view of the city below, as well as appreciating the medieval architecture and various museums and churches are just some of the other things you can do in this wonderful city.
Although Dubrovnik can be slightly pricey there are some great hostels to choose from where you can get a great night's sleep for an affordable price. Let's take a look at the top five hostels below.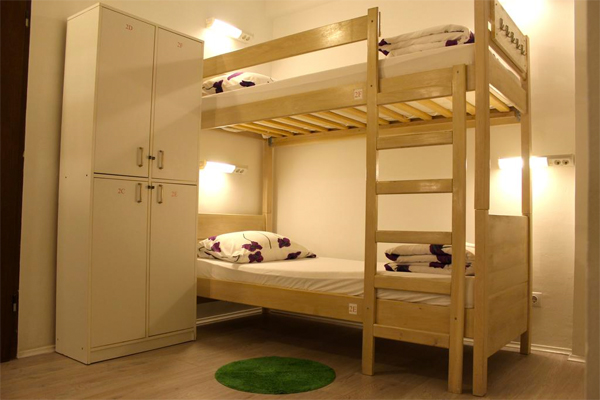 Hostel Angelina
Located in Old Town Dubrovnik, Hostel Angelina is the perfect place for history and architecture lovers. Based within a 400-year-old building, the décor inside mixes the old with the new to create a picture-perfect charm. There is also a terrace that will give you great views over the red rooftops of this historical city. A three-minute walk away is the area's main street Stradun, where you will find many interesting shops, bars and cafes.
If you're visiting during the warmer months you're in for a treat – within 15 minutes walk of Hostel Angelina, you will find three different local beaches. Accommodation is offered in both private rooms and dorm rooms which can sleep 4, 8, or 12 people. Other facilities that are offered include a large kitchen, where you can prepare your own meals and socialize with your fellow travelers.
Hostel details
Address: Bunićeva poljana 2, Old Town, Dubrovnik, Croatia.
Guest rating: 4.8 out of 5.
Price per night: from $19.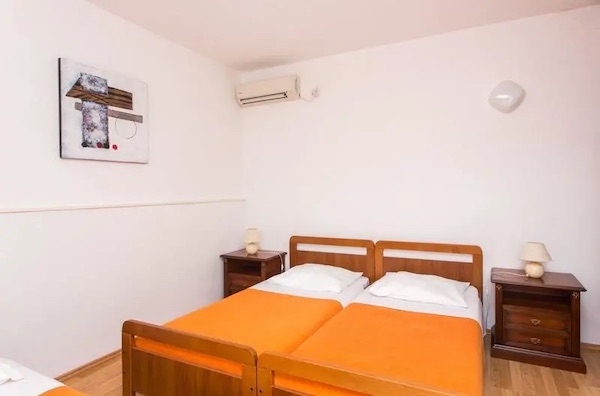 Hostel Lina
Stepping into this hostel you feel as though you are stepping into a fresh and modern home rather than a hostel. As well as being comfortable and well furnished, Hostel Lina is in a wonderful location with many shops and supermarkets nearby. The hostel is suitable for families and will accommodate for children.
To make your arrival and departure stress-free, the hostel offers you a free pickup from the main bus station and ferry port or an airport transfer for a small fee. Accommodation offered is a mix of private rooms and dorm rooms. Free wi-fi and luggage storage, as well as a fully equipped kitchen, are available.
If you like to relax outdoors, then the terrace is perfect for you as it offers views across the rooftops and is a fantastic spot to watch the sunset.
Hostel details
Address: Od Gaja 44, Dubrovnik, Croatia.
Guest rating: 4.7 out of 5.
Price per night: from $15.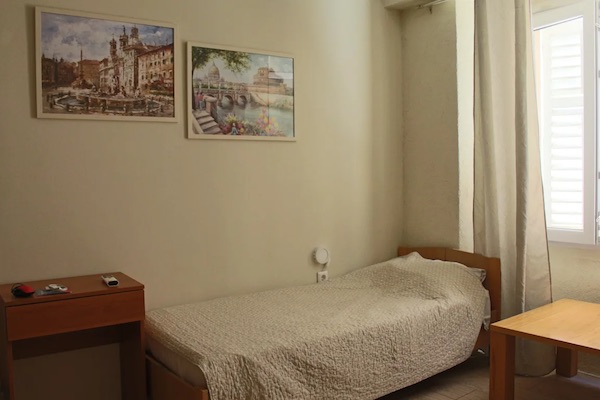 Rooms Old Town
This hostel is great for those who like more privacy and a quieter environment. With just five rooms this hostel feels more like a homestay than staying at a busy and loud hostel. Amenities include a laundry where you can wash your clothes for free, as well as the use of a fridge, microwave and free tea and coffee.
The staff here are super helpful and can help you arrange any sightseeing tours you would like to participate in while giving you a discount of 20 percent. Rooms Old Town is a great choice for those who like to keep their accommodation low key, pleasant and relaxing.
Hostel details
Address: Grbava 4, Dubrovnik, Croatia.
Guest rating: 4.8 out of 5.
Price per night: from $11.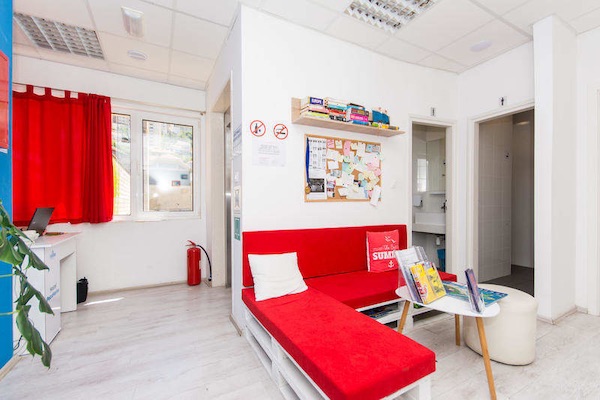 Petra Marina
Located within the Gruz district, Petra Marina is 2.5km from the Old Town. 800 meters from the main bus station, and right across the road from the main port. This makes it super convenient for those who would like to do some sightseeing further out from the main city. Its location is also really handy for those who are staying on a longer-term basis, with a supermarket, pharmacy, foreign exchange office, and shopping center all within 100 meters.
The family-run hostel has 30 beds (that all have access to lockers) spread over four dorms. All dorm rooms come with a balcony with a sea view. The balcony isn't the only outdoor space, however, as there is a lovely large outdoor terrace that's perfect for enjoying the magnificent view of the city. Wi-fi is provided in all areas and there is a kitchen available for all guests.
Hostel details
Address: Obala Stjepana Radica 25, Department store Srdj, Dubrovnik, Croatia.
Guest rating: 4.3 out of 5.
Price per night: from $24.
Hostel and Rooms ANA
Hostel Ana is a great place to base yourself while exploring the city of Dubrovnik. Inside you will find the environment matches the outside surroundings with the décor getting inspiration from the red rooves at the buildings throughout the city. The location of the hostel is just as integrated as it is within the middle of the Old Town, inside the city walls, and only a few steps away from Stradun – the main street.
Although the hostel is right in the middle of the action, once you are inside it is nice and quiet, due to it being located off a small alley. The hostel offers free city maps, wi-fi, and 24-hour reception.
Hostel details
Address: Kovacka 4, Dubrovnik, Croatia.
Guest rating: 4.5 out of 5.
Price per night: from $15.
About our Dubrovnik hostel recommendations
Are you a solo traveler looking for a private room? Or a backpacker traveling around in a group wanting to stay in a cheap and cozy dorm? Above you will find the best hostels in Dubrovnik for all your needs.
Please note, we only list hostels that have an aggregated guest review rating of at least 4.0 out of 5. We aggregate all reviews from different booking sites and other unbiased review websites. Hence, you can be certain all hostels listed above offer an excellent value-for-money stay in Dubrovnik.
Check out our other articles about Dubrovnik:
Best boutique hotels in Dubrovnik