One country that is on the rise for global tourism is Croatia. Often overshadowed by Greece in the Mediterranean, Croatia is a great place to visit, especially before it blows up even more with tourism.
One of the hubs of tourism in Croatia is Dubrovnik. If you even think about visiting Croatia, this city will be at the top stops on your list. This is a gorgeous city that is an underrated paradise right on the coast. When staying in this area, you have access to excellent seafood, world-class amenities, and opportunities to make great memories.
A great way to experience Dubrovnik is by staying in a boutique hotel. These are smaller accommodations that offer fantastic customer satisfaction. Here are five of the best boutique hotels in this great city!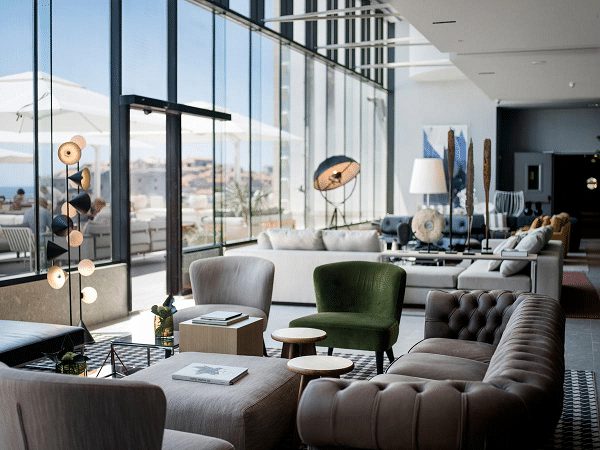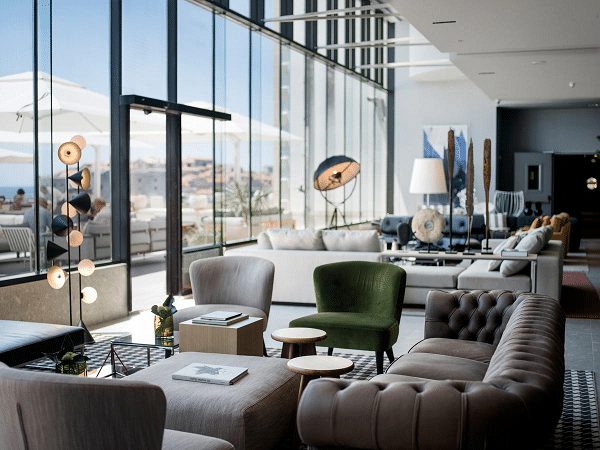 Hotel Excelsior
With the stunning, blue sea butting up against Dubrovnik, you want to stay in a spot that gives you excellent views. There is no better view than the one offered at the Hotel Excelsior. This hotel looks over the sparkling water, so many of the rooms have a first-row seat for enjoying your mornings and evenings in serene relaxation.
There are a total of 158 rooms, but if you can afford it, there are 19 suites that really take your experience up a notch. These suites are going to be a bit expensive, but they are worth the price if you can spare the expense.
Although there is a beach on-premises, it is not the typical sandy variation you may have in your head. It is fairly rocky, so be careful. If you still desire a soak, there is a pool on site.
Hotel details
Address: 
Ul. Frana Supila 12, 20000, Dubrovnik, Croatia.
Guest rating:
4.6 out of 5
Price per night:
From $125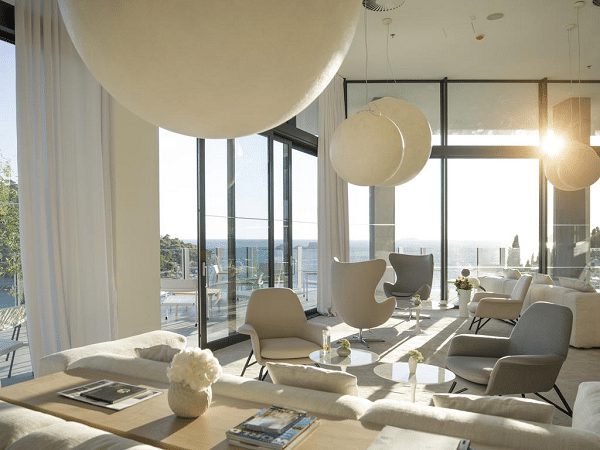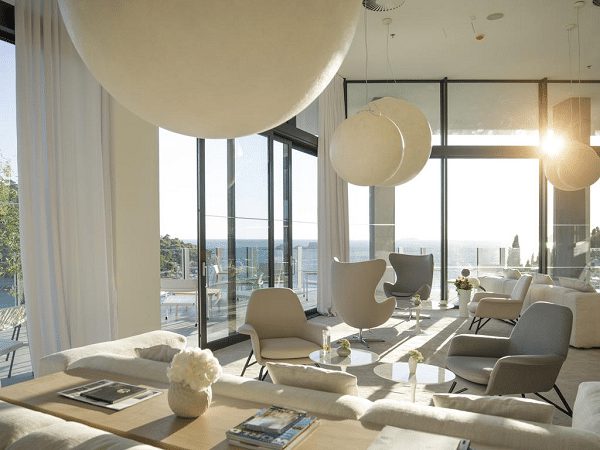 Hotel Kompas
A similar hotel that is positioned right on the water is the Hotel Kompas. This option is a bit larger with 173 total rooms. Although there is a large size compared to other boutique hotels, it doesn't feel that way. You still get an inclusive, personable experience here. Plus, if you can splurge a little bit, get a room with a balcony, so you can wake up every morning with the glimmering Mediterranean below.
A great perk of staying here besides the view is the array of indoor features. This includes a swimming pool, sauna, and a spa. So, after a busy day of exploring Croatia, use these amenities to decompress and enjoy your day.
Hotel details
Address: 
Ul. kardinala Stepinca 21, 20000, Dubrovnik, Croatia.
Guest rating:
4.7 out of 5
Price per night:
From $75
Fresh Sheets Kathedral
The Fresh Sheets Kathedral is located right in the center of town and keeps you close to any hotspot you may want to see. This is also a very historic district of Dubrovnik, so there is plenty to do that is a short walk away.
In fact, this building itself dates all the way back to the 1600s. Obviously, there have been numerous renovations over the years, but the charm stays the same. You can have that old-time feel while still engaging with modern luxuries.
There are only six rooms on the entire property, so you are really getting an interesting experience catered to you. This is an important factor to consider because it will change your experience as a whole.
Hotel details
Address: 
Bunićeva poljana 6, 20000, Dubrovnik, Croatia.
Guest rating:
4.6 out of 5
Price per night:
From $81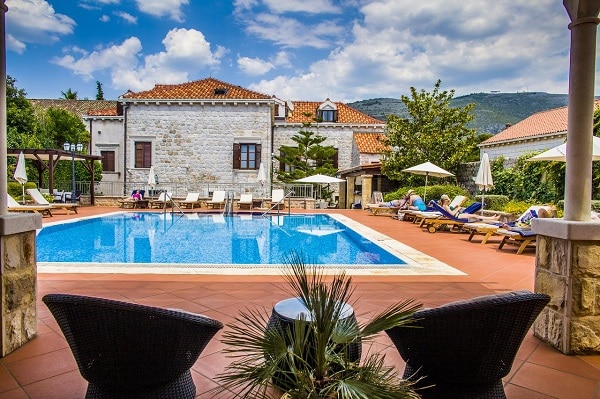 Hotel Kazbek
With a total of 13 rooms, this is a slight step up from the Fresh Sheets Kathedral but is still very small. Although there are only a few openings, Hotel Kazbek is located within an actual castle, so you are guaranteed to get a really unique experience.
This castle was built in the 1500s and is a focal point for local history. There are so many cool features of the castle, that you can spend an entire day exploring and enjoying that specific area.
Once you have seen everything there, you are a short cab ride away from old town Dubrovnik. Because you are a bit away from the action, your experience will be quiet and relaxing.
Hotel details
Address: 
Lapadska obala 25, 20000, Dubrovnik, Croatia.
Guest rating:
4.7 out of 5
Price per night:
From $197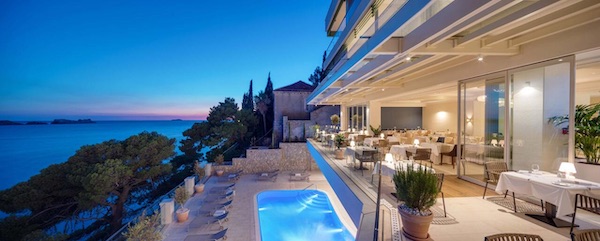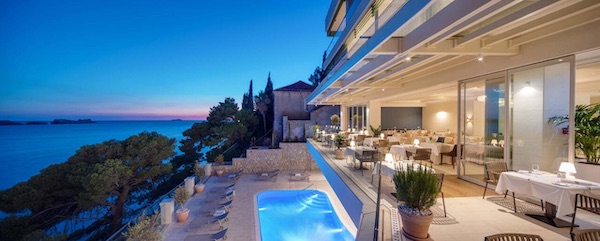 Boutique Hotel More
The final spot on today's list is the Boutique Hotel More. Since we have displayed a few accommodations that have very few rooms, we may as well list one of the easier hotels to get into. With 40 rooms, it will be a bit easier to secure a fantastic room here.
This hotel has a great beach, but one of the most interesting ways to cool off is by visiting the pool on the fifth floor. This is a really interesting location that gives you great views of the area.
So, if you want a bit more commercialization while also having amenities that elevate your stay,  keep the Boutique Hotel More in mind.
Hotel details
Address: 
Ul. Kardinala Stepinca 33, Lapad, 20000 Dubrovnik, Croatia.
Guest rating:
4.6 out of 5
Price per night:
From $125
About our boutique hotel recommendations in Dubrovnik
We are a travel research company. We help you discover the best boutique hotels in Dubrovnik by researching the internet for you. It's not just our opinion, it's the opinion of many travelers who have been there before you. We make it easy for you to find out about cool design hotels and unique design hotels in the city. Some of them might be so romantic you might not want to leave your room.
Please note, we only list hotels that have an aggregated guest review rating of at least 4.0 out of 5. We aggregate all reviews from different booking sites and other unbiased review websites. Hence, you can be certain all hotels listed above offer you a great stay in Dubrovnik.
Best price guarantee
We partner with Booking.com and Hotels.com to provide you with the lowest price guarantee on your stay in Dubrovnik! Both those websites offer price matching. That ensures that you are paying the lowest price available online. If you find a cheaper offer on another website for the same cool hotel in Dubrovnik at least 24 hours before check-in, contact them to claim a refund of the difference!
Top 5 boutique hotels in Dubrovnik
Before you go, let's summarize this guide. Based on thousands of guest reviews and tips from travel experts, these are the best boutique hotels in Dubrovnik:
More Dubrovnik tips
If you like our guide above, you should also check out our other articles about Dubrovnik:
Best cheap hotels in Dubrovnik