As one of the biggest and most influential cities in all of Asia, Seoul, South Korea should absolutely be on your travel bucket list in order to see all of the hotspots. With so much identity and culture packed into its streets, there is a lot to unpack here.
Whether you are here with millions of other business people or tourists, there are a few attractions and areas that are must-see. Staying in the right areas helps you see it all in your time in Seoul.
However, Seoul is notoriously expensive for outsiders to visit, so you may need to take measures to cut down on costs. One of the best ways to do this is staying in a budget hotel. This keeps costs low and is quite smart to do, especially if you are not planning on spending much time in the room anyway. Here are the three best cheap hotels in Seoul!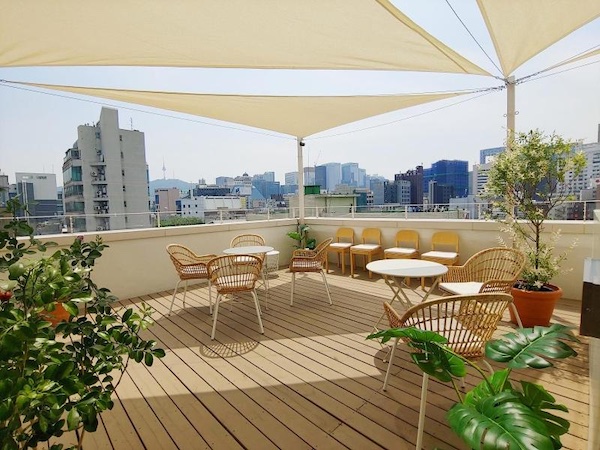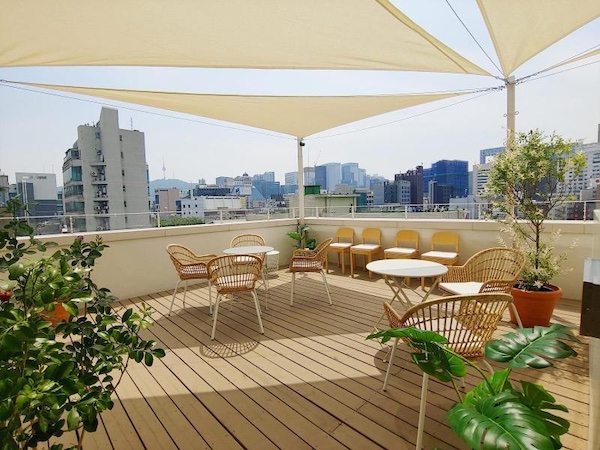 Tong Tong Petit Hotel
From the outside, the Tong Tong Petit Hotel is a stunning location. Right from the start, you know you are engaging in a cultural experience by staying here. When you walk in, you are greeted with modern amenities and a really nice hotel atmosphere. This sets you up to the rooms and amenities.
The rooms are modern and clean. Although they are pretty small, they are perfect for those who will spend more time exploring than sleeping. At the cheapest level, you can get a bed in the duplex single room, and at the highest level, there is the double room. There are not any suites or major upgrades, so keep that in mind.
Some of the features included in your stay include access to an outdoor lounge area, bar, café, and a few other points of interest. This adds value to your stay.
Finally, it is important to talk about the physical location. You will be within walking distance of many temples and museums, so that is a nice perk. Some other hotspots include Gwangjang Market, Tapgol Park, and a ton of other cultural hotspots.
Hotel details
Address: 
91, Yulgok-ro 10-gil, Jongno-gu, Jongno-Gu, 03134 Seoul, South Korea.
Guest rating:
4.7 out of 5
Price per night:
From $45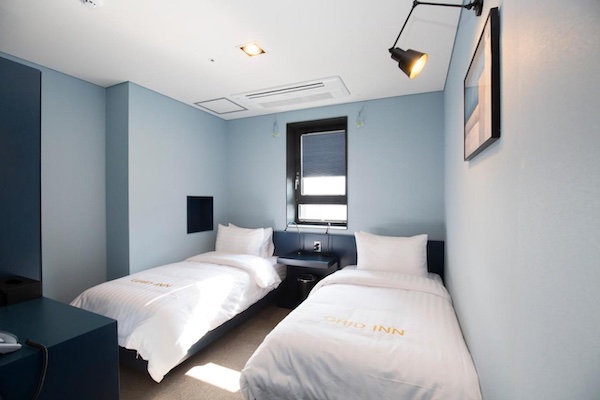 Grid Inn Hotel
The next modern hotel in Seoul is the Grid Inn Hotel. This is an enjoyable hotel that offers pretty good perks for each visitor. Every morning, you can enjoy a complimentary breakfast with some hot food and coffee. Especially at a budget location, this is a luxury. Some other amenities included in the stay are free internet, daily housekeeping services, a restaurant on-site, and more. This is a ton of value for a cheap hotel.
Especially in a city like Seoul, it is crucial to stay in an area that is near hotspots and top attractions. At least for tourists, this puts you within easy access to locations that help you experience the culture of the area. Some of the hotspots near the Grid Inn Hotel include the Sewoon Plaza, Tapgol Park, Berlin Square, and Jongmyo Shrine. All of which are worth visiting if you have the time.
There are a few room options that you can pick from. This helps specify your experience in the city. At the lowest level, there are single and twin rooms. At the highest, there is a family studio. Your decision depends on how much room you want.
Hotel details
Address: 
9-6, Jong-ro 18-gil, Jongno-gu, Jongno-Gu, 03192 Seoul, South Korea.
Guest rating:
4.5 out of 5
Price per night:
From $38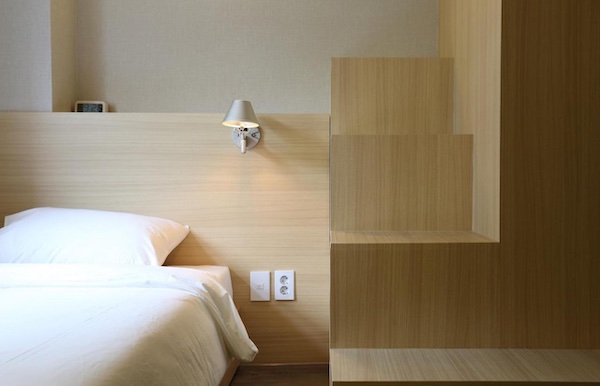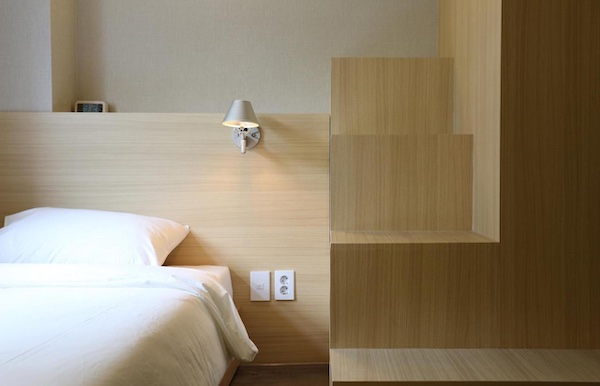 Hotel 8 Hours
Finally, there is the Hotel 8 Hours. Obviously, there are many other budget locations in Seoul, but the three being featured today are the cream of the crop. Hotel 8 Hours is right in the center of the city, which helps you access all that you may want to see. Some of the attractions in the area include the Daedo Shopping Center, Namdaemun Gate, Jogyesa Temple, and much more. Plus, Seoul Station is within walking distance. This can connect you with so many areas quickly and cheaply.
There are no major upgrade options when it comes to the rooms. There is a family room, which is the biggest option. Other than that, you are saving the most money possible by going with clean, small rooms. If you are not planning on spending too much time in the hotel, these rooms are great. That way, you can fully enjoy the city rather than the hotel.
There is free internet access and bottled water when on site. Other than that, there are not many features included. This makes Hotel 8 Hours a great budget option because you can avoid the additional charges.
Hotel details
Address: 
26-10, Namdaemun-ro 1-gil, Jung-gu, Jung-Gu, 04526 Seoul, South Korea.
Guest rating:
4.2 out of 5
Price per night:
From $27
About our budget hotel recommendations in Seoul
We are a travel research company. Our team helps you discover the best cheap hotels in Seoul by researching the internet for you. We have also visited some of these places. Hence, it's not just our opinion, it's the opinion of thousands of travelers who have been there before you. We make it easy for you to find out about the best budget hotels in the city.
Please note, we only list hotels that have an aggregated guest review rating of at least 4.0 out of 5. We aggregate all reviews from different booking sites and other unbiased review websites. Any hotel listed here should have a price of $50 or less per night. Hence, you can be certain all hotels listed above offer you a great and affordable stay in Seoul.
Lowest price guarantee
We partner with Booking.com and Hotels.com. Both booking websites offer the lowest price guarantee, so you can be certain you will always get the best deal for the hotels above. If you have seen a better price elsewhere, all you need to do is contact the booking website, and they will refund you the difference immediately. You can price match right up until the day before check-in.
We also recommend you read our guide about how to save money on hotel bookings. It's a list of tips about when you should book a hotel, what tools you can use, and other things you can do to find your preferred hotel at an affordable price.
Top 3 budget hotels in Seoul
Let's summarize this affordable travel guide. Based on thousands of guest reviews, these are the best budget hotels in Seoul:
More Seoul recommendations
Get to know the city even better by reading our other articles about Seoul: