Seoul is a city located in South Korea and is one of the most incredible cities in the world. Choosing to stay in a hostel while in Seoul will ensure that you will make some great friends and have an amazing time during your stay. Today, we are going to discuss 5 of the best hostels you can come across in Seoul.
As the capital of South Korea, Seoul is an extremely lively city that you will certainly never have the chance to be bored in. Seoul is known for is delicious cuisine, museums, nightlife, and even hiking opportunities. There is something for everyone in Seoul. Some of the best regions to visit while in Seoul include Hongdae and Itaewon, as they are two of the most energetic areas in all of Seoul. Check out a karaoke lounge or dance club when in either of these places.
Other great ways to spend your time in Seoul include strolling the countless shopping centers and stores, grabbing some tasty and authentic Korean BBQ, visiting Bukhansan National Park, hiking some of the remarkable mountains surrounding Seoul, or visiting the beautiful Gyeongbokgung Palace. The locals in Seoul are some of the friendliest you will be able to find, and the city will surely steal your heart.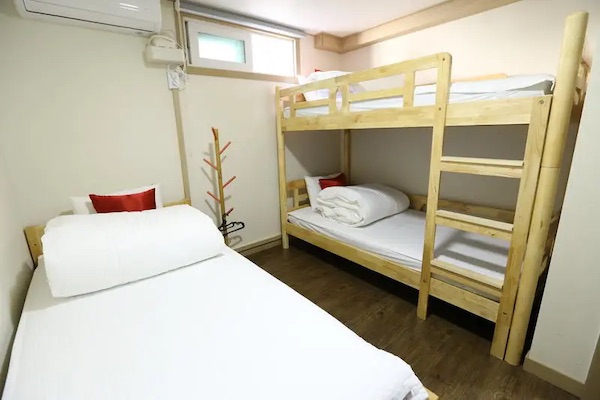 Philstay Itaewon
The first hostel on our list is Philstay Itaewon, which is situated in a perfect location for travelers. Philstay Itaewon is close to the Itaewon subway station, so exploring is very accessible from this hostel. You can take advantage of the laundry facilities, free Wi-Fi, towels, and lovely balconies and terraces while staying at Philstay Itaewon.
There are private rooms that sleep between 1 and 4 guests, as well as male-only and female-only dorm rooms with bunk beds. Each room comes with its own personal bathroom, and the dorm rooms even have televisions set up within them. If you check out the local markets and pick up some groceries, there is a full kitchen available for guests to use, as well.
Hostel details
Address: 120-4, Itaewon-dong, Yongsan-gu, Seoul, South Korea.
Guest rating: 4.7 out of 5.
Price per night: from $17.
Time Travelers Party Hostel in Hongdae
The Time Travelers Party Hostel in Hongdae is located in the heart of Hongdae, which is known for its lively and exciting atmosphere. Time Travelers Party Hostel is ideal for those who love nightlife and meeting new people. There is a basement bar within this hostel, and every Friday the staff cooks a delicious Korean BBQ dinner.
You may opt for a shared room that is either mixed or female-only. The shared rooms have their own bathrooms stationed within them. If you would rather have more privacy, there are multiple private rooms, as well. The private rooms sleep up to 2, and you can decide between having a double bed or twin-sized bed. There are also lockers for all guests who may need one.
Hostel details
Address: 457, Changcheon-dong, Seodaemun-gu, Seoul, South Korea.
Guest rating: 4.8 out of 5.
Price per night: from $17.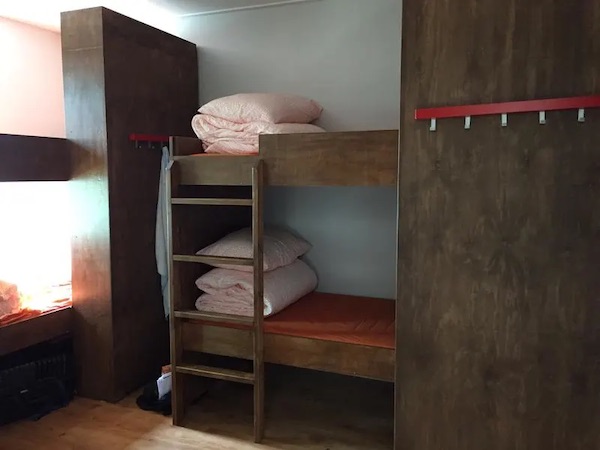 Zzzip Guesthouse Hongdae
Up next we have Zzzip Guesthouse in Hongdae, which is based near all of the fun in Hongdae and in close proximity to the subway station. You can count on free breakfast, coffee, tea, linens, and Wi-Fi at the Zzzip Guesthouse. The staff makes sure to keep the hostel clean for everyone that walks in the doors.
If you need a private room, there are plenty at Zzzip Guesthouse. The private rooms vary between sleeping 1 and 4 guests, so this might be a good option if you are traveling with friends. The shared rooms are either mixed or female-only, and these rooms fit between 4 and 6 individuals. There is a washing machine on the premises if you find yourself needing to do laundry, too.
Hostel details
Address: 366-37, Hapjeong-dong, Mapo-gu, Seoul, South Korea.
Guest rating: 4.9 out of 5.
Price per night: from $17.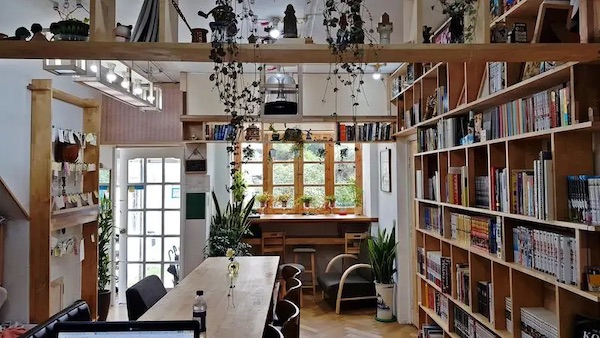 Time Travelers Relax Guesthouse Seoul
The Time Travelers Relax Guesthouse Seoul is an artsy getaway near Hongdae, and it is great for solo travelers or couples to settle in at. This hostel has a very welcoming atmosphere and there is an expansive library that visitors can peruse during their stay. There is a quaint outdoor area where you can relax in the sun or get some games of ping pong in!
When it comes to the rooms, you can opt for either a mixed dorm-style room or a private room that sleeps up to 2 people. The private rooms all have their own televisions, while the shared rooms boast bunkbeds and unique murals within each one. Both styles of rooms have shared bathrooms, and the staff ensures that everything is very clean.
Hostel details
Address: 275-3, Changcheon-dong, Seodaemun-gu, Seoul, South Korea.
Guest rating: 4.9 out of 5.
Price per night: from $18.
Insa Hostel Insadong
Last up on our list we have the Insa Hostel Insadong, which is situated conveniently in Insadong. There is plenty to do within a short walking distance from Insa Hostel Insadong, and the subway is located nearby, too. You can fuel up with free breakfast and coffee before heading on your adventures, and there is a kitchen and two different common rooms within this hostel.
The bedrooms all have their own private bathrooms, and towels and linens are kindly provided to guests. There are mixed, male-only, and female-only rooms that sleep 4 individuals at Insa Hostel Insadong. There are private rooms as well, and these come with their own television you can enjoy after a day of fun in Seoul.
Hostel details
Address: 48, Insadong 14-gil, Jongno-gu, Seoul, South Korea.
Guest rating: 4.7 out of 5.
Price per night: from $18.
This concludes our list of the very best hostels you can find in Seoul, South Korea. You are sure to make some fantastic friends and create lifelong memories, regardless of where you decide to stay.
About our Seoul hostel recommendations
Whether you're a solo traveler looking for a private room, or a backpacker traveling around in a group wanting to stay in a cheap and cozy dorm, above you will find the best hostels in Seoul for all your needs.
Please note, we only list hostels on our website that have an aggregated guest review rating of at least 4.0 out of 5. We aggregate all reviews from different booking sites and other unbiased review websites. Hence, you can be certain all hostels listed above offer an excellent value-for-money stay in Seoul.
Check out our other articles about Seoul: