The most populated city in Tennessee is Nashville. Also known as the "Country Music Capital of the World," Nashville is a hotbed of interesting culture and good vibes. Whether you find yourself in Nashville for business, pleasure, or a mix of both, there is so much for you to do.
As Nashville's nickname implies, country music is king in Nashville and serves as its biggest attraction. There are so many bars, clubs, concert halls, and venues that are filled with live music and have positive atmospheres. The Music City is where so many stars break out and become popular. This is a fantastic place to see great artists in their natural state before fame finds them.
Along with the rich culture of nightlife, there are tons of museums and historical sites that relate both to country music and the local environment. Nashville is a gem of Americana and will provide you with tons of memories.
Here are five fantastic areas to stay in while in Nashville!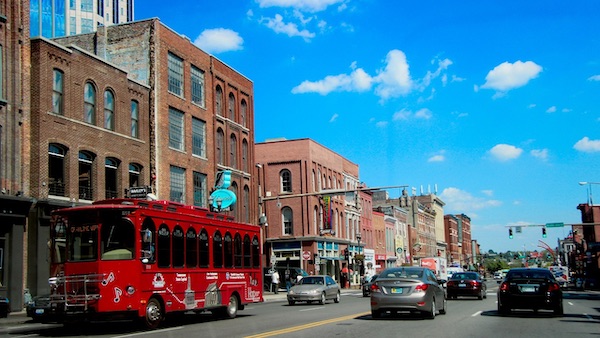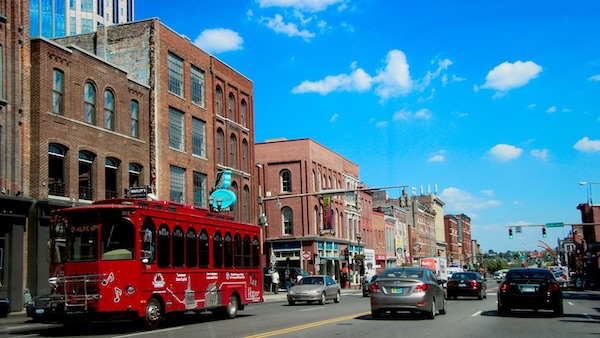 The Gulch
One of the upscale areas of Nashville is known as The Gulch. This is mostly an industrial area, but it also holds a lot of higher-end attractions. These attractions include fine dining restaurants, luxury stores, and exclusive nightclubs. All of this considered, this is one of the more expensive places to stay as the hotels are very high-end and well-known.
If you visited The Gulch many years ago, you wouldn't even recognize it now. It went from old-timey warehouses and factories to fancy shops and towering hotels. This was a complete transformation that benefits all visitors to Nashville.
The Gulch is also home to the Nashville Music City Center, Country Music Hall of Fame, and the Yazoo Brewing Company. All of these are great stops and located right in this neighborhood. Plus, you are in pretty proximity to Downtown, so it is easy to venture out and see the rest of Nashville.
Best place to stay in The Gulch
Thompson Hotel. Address: 401 11th Avenue South, Nashville, TN 37203, United States of America.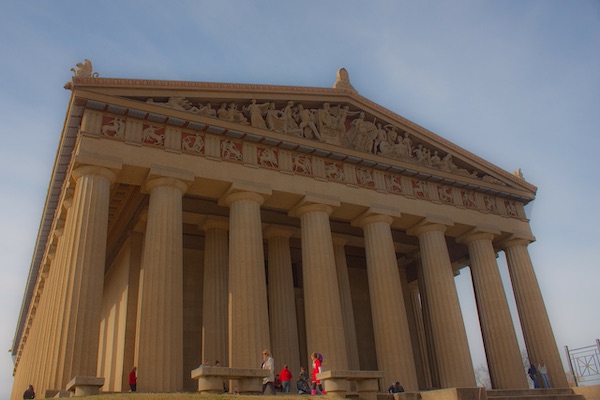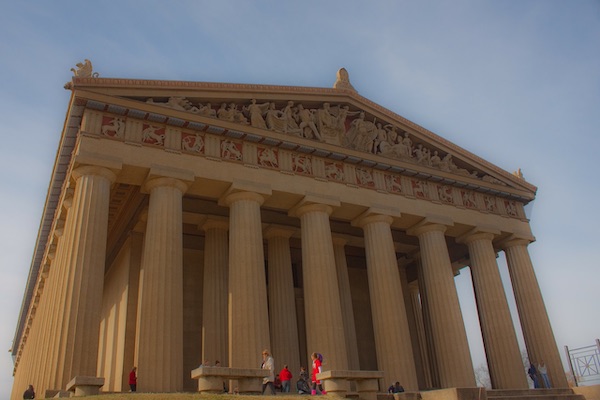 Midtown
Right next to The Gulch is Midtown. This neighborhood is also known as West End and is a bustling area full of stuff to do. More specifically, the nightlife is on full display and has some of the best opportunities to party in the entire city. This is mostly because of Vanderbilt University is right in this area. With the college, there are great party scenes that pop up at the local bars and restaurants.
In addition to the nightlife, there are a few staples that are worth checking out. The biggest of which is the Parthenon that is an actual replica of the ancient one built in Greece. This is an awesome site and worth seeing. There is also the Centennial Arts Center, JFK Plaza, and the Belmont Mansion. This is an awesome place to stay that keeps you in the loop of all the action.
Best place to stay in Midtown
Hutton Hotel West End. Address: 1808 West End Avenue, Nashville, TN 37203, United States of America.

Downtown
The heart and soul of Nashville are located Downtown. This is where a lot of the iconic Nashville attractions are located. When you think about going to Nashville, some of the things that come to mind include watching live music and barhopping through the Downtown area. This is exactly what goes down in this area. When choosing to stay here, you will be in the heart of the popular action. Going out on the town and barhopping while live country music fills the streets is the essence of Nashville.
This is where the Nashville Music City Center and the Johnny Cash Museum are located. There are must-see destinations for country music lovers. If country music isn't your forte, there are some great historical locations here. This means the Tennessee State Capitol building. After all, Nashville is the capital and does hold some amazing architecture and historical focal points. Littered throughout these fantastic attractions are public parks and green spaces. This adds a sense of openness and clarity amongst the inner-city chaos.
Best place to stay in Downtown Nashville
The Bobby Hotel. Address: 230 4th Avenue North, Nashville, TN 37219, United States of America.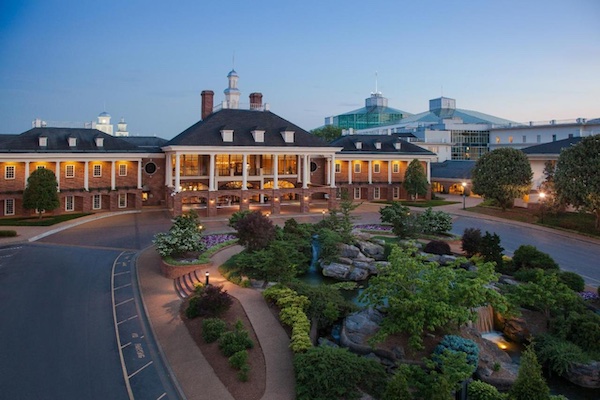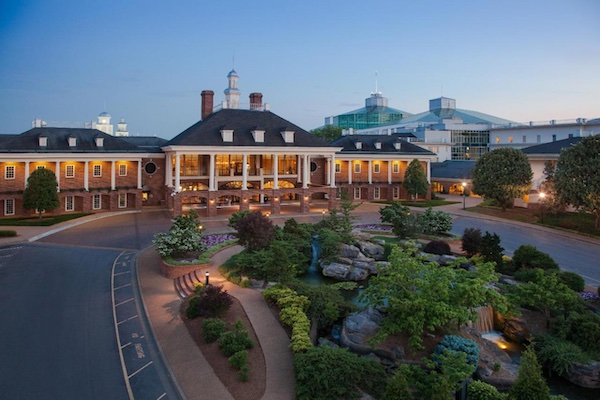 Music Valley
Music Valley is an extension of central Nashville that focuses on the music aspect of Nashville's culture. As the name implies, country music is king here and is a must-visit area no matter what neighborhood you decide to stay in. The biggest attraction in Nashville is located in Music Valley. This is the Grand Ole Opry. Visitors from near and far come to Nashville to specifically visit the Grand Ole Opry. Every year, the industry's biggest stars and up-and-comers headline shows for weeks at a time. This is a truly spectacular site in Nashville.
There is also the Gaylord Opryland Resort that offers incredible amenities to Music Valley's patrons. The Nashville Palace complex is here and yet another live music venue for visitors to enjoy. Whether country music is part of your identity or not, visiting Music Valley for at least a day is very important. You can even get a tour of the Grand Ole Opry without visiting a concert. If you don't like the music, you can still experience the history and culture.
Best place to stay in Music Valley
Gaylord Opryland Resort & Convention Center. Address: 2800 Opryland Drive, Nashville, TN 37214, United States of America.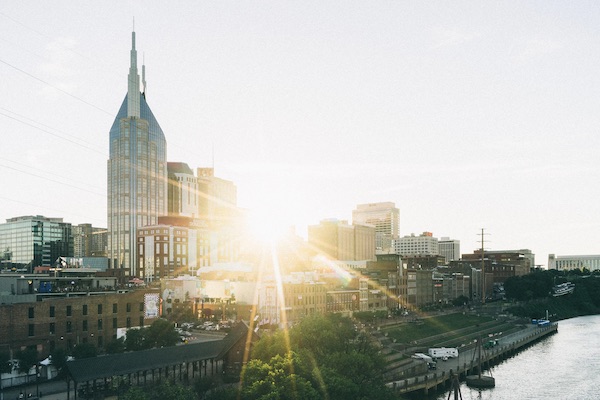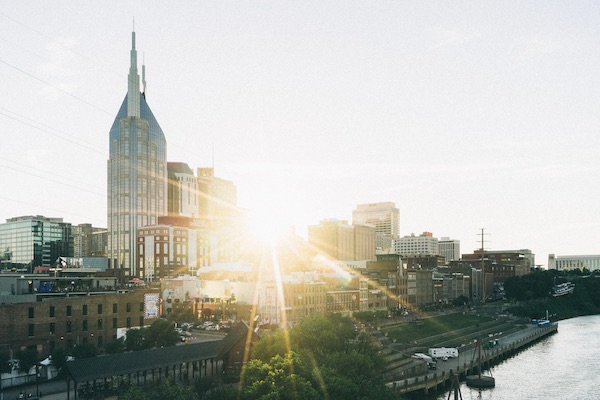 SoBro
Finally, there is SoBro. SoBro is short for South of Broadway and is yet another music-filled neighborhood that has a rich culture. It may be obvious, but SoBro is just south of the main Broadway drag. However, the same energy is very similar to nightlife is a focal point of staying here. It is super convenient to attend the top events by just walking down the street from your hotel.
A cool place to visit in SoBro is the Music City Walk of Fame Park. This is similar to the one you would find in Hollywood, but it is central to music and is a respected area in Nashville. This is a cool look back into history from a modern perspective.
Luckily, SoBro is not the most expensive area in the city, so you can still see all of the things you want to why not spending a ton of money. While you save some money on accommodations, you can use it to attend a concert or see more of the city.
Best place to stay in SoBro
Hyatt Place Downtown. Address: 301 3rd Avenue South, Nashville, TN 37201 , United States of America.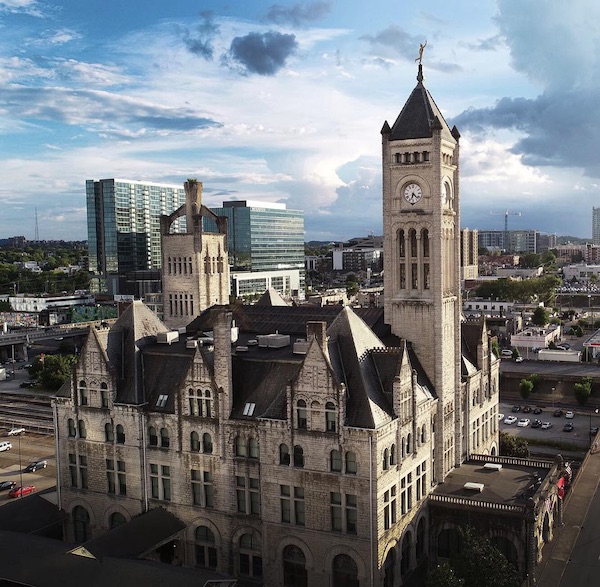 Where travel critics stay in Nashville
Want to know where travel critics from publishers like The New York Times, Frommer's, Fodor's and Lonely Planet stay in Nashville? Check out our overview of all recommended hotels, hostels and B&Bs in Nashville.
Budget
"Well located, only a block from Lower Broadway, and up to the minute in style and function. The common space in the basement, with its rather regal exposed stone walls and beamed rafters, is your all-hours mingle den." — Lonely Planet.
Address: 177 1st Ave North, Nashville, TN 37201, United States of America.
Mid-range
"Blending old and new, Colonial and modern, the hotel was renovated and opened again in December 2016. Guests can now enjoy a historical stay with contemporary influence and local touches." — Fodor's.
Address: 1218 6th Avenue North, Nashville, TN 37208, United States of America.
Luxury
"Tennessee's only five-star hotel nearly met the wrecking ball after falling into disrepair. Meticulously restored to its full glory in 2003, this Downtown hotel, a Beaux-Arts gem that first opened in 1910,  attracts a decidedly upscale clientele that includes heads of state, celebrities, and business magnates." — Frommer's.
Address: 231 6th Avenue N, Nashville, 37219, United States of America.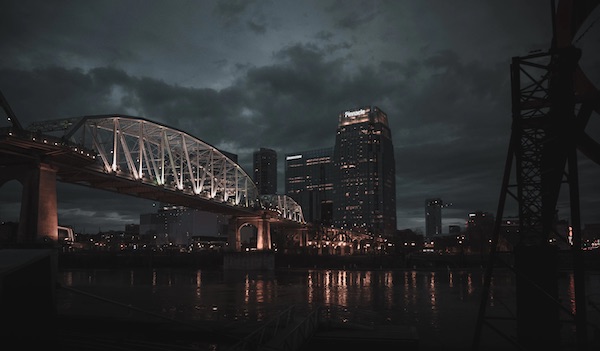 FAQ: Nashville hotel recommendations
If you're looking for a budget, boutique, or luxury hotel in Nashville-or maybe your travel plans require a splendid hostel? Want to know which hotel serves the best breakfast? Here are all those answers and more about where to stay in Nashville.
What is the best boutique hotel in Nashville?
You like some luxury but don't like the famous chain hotels. If you're looking for the best boutique hotel in Nashville, you should check out Fairlane. It's a very cool hotel that has been highly recommended by travelers and experts. Make sure you check our shortlist of the best boutique hotels in Nashville, it's a manually curated list of the most unique and romantic hotels in the city.
What is the best luxury hotel in Nashville?
If money isn't a problem and you're looking for a luxury hotel in Nashville, then go for Union Station Hotel. The hotel offers excellent service, it's in a top location, it has been rated very highly by previous guests and renowned travel critics have recommended it. Also check out our list of the best luxury hotels in Nashville, it's a manually curated list of the most exclusive 5-star hotels in the city.
What is the best budget hotel in Nashville?
If you're looking for a cheap hotel in Nashville, then book The Russell. It's an excellent budget hotel offering great value for money. It's in a good location, it's been recommended by travel experts and the hotel has excellent customer reviews. Make sure you check our shortlist of the best cheap hotels in Nashville.
What is the best hostel in Nashville?
If you're looking for a great hostel in Nashville, then you should check out Downtown Hostel Nashville. The hostel has magnificent reviews by backpackers, it has been recommended by well-known travel experts and it's in a good location.
How much does it cost to stay in a Nashville hotel?
If you're looking for a 3-star hotel in Nashville then you'll have to pay around $195 per night. For a 4-star hotel, you have to pay about $320 per night and if you're looking for a luxury 5-star Nashville hotel that will cost you about $400 per night.
Which Nashville hotel is the best for families?
If you're looking to visit Nashville with your family, then try the Hermitage Hotel. The hotel has excellent recent reviews by families.
Best time to visit Nashville
The best time to visit Nashville is during the months of April through October. The weather is perfect during this time, with warm sunny days and cool evenings, making it ideal for exploring all that this wonderful city has to offer.
If you're a music lover, then you simply cannot miss the famous CMA Music Festival held in June. Imagine four days full of live music performances by top country artists, autograph signings, and so much more! From the historic Grand Ole Opry to the iconic Bluebird Café, there's always a show or concert happening in town.
But Nashville isn't just about music! The city is also home to fantastic food, rich history, and beautiful outdoor spaces. Take a stroll through the stunning Cheekwood Botanical Gardens or explore the history of the Belle Meade Plantation. Don't forget to indulge in some delicious Southern cuisine at one of the many local restaurants!

Best things to do in Nashville
There are a lot of things to do in Nashville and surrounding areas, including day trips, attractions, museums, sightseeing tours and many other activities. Here's our list of 3 things you should definitely do when you're in and around Nashville:
Explore the City of Nashville Tour by Golf Cart
Aboard an open-air, low-speed vehicle, cruise through Nashville to see more than 35 landmarks and other sightseeing locations. Price: $49. More info.
Nashville Hop-on Hop-off Trolley
Discover the attractions of Nashville at your own speed on this hop-on hop-off trolley bus tour. Forget about driving or parking the car: Just sit back and relax, and get off and explore at any of the 14 stops. Price: $44. More info.
General Jackson Showboat Lunch or Dinner Cruise in Nashville
Cruise on Nashville's Cumberland River aboard one of the country's largest paddle-wheel boats, the 'General Jackson Showboat', during this excursion. Price: $106. More info.
More things to do in Nashville
Deciding where to stay in Nashville
To summarize, this travel guide has covered the best areas of Nashville, as well as some hotel tips and things you can do. It's now up to you to decide which area you prefer.
Top 5 neighborhoods to stay in Nashville
Downtown
Midtown
Music Valley
The Gulch
SoBro
As you have seen in this article, there are a lot of things to explore, and deciding where to stay in Nashville is important. Whether you stay in Downtown, Midtown, Music Valley, The Gulch or SoBro, all those neighborhoods are in good locations.
The atmosphere of the area, whether you travel for leisure or business, whether you travel with your family or friends, and proximity to the attractions you prefer to visit should probably be the deciding factors. Whatever your preference is, you'll have a great time in Nashville.
Check out our other guides about the best places to stay in Nashville: