Shanghai's rise as a tourist attraction has been recent. It is one of China's major cities and one known around the world for being a financial center. Thanks to a growing reputation as a travel hotspot, more people are heading off to the Chinese locale than ever.
In 2019, it was reported that 7.29 million travelers visited Shanghai. The number of visitors is sure to grow in the future as the Chinese city continues to increase its tourist attractions.
Whether you are a history buff, culture vulture, or nightlife lover, Shanghai has something to offer you. Don't miss out on Shanghai and these five neighborhoods.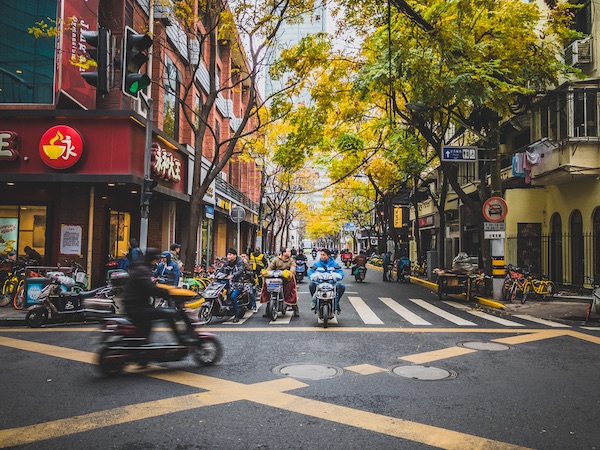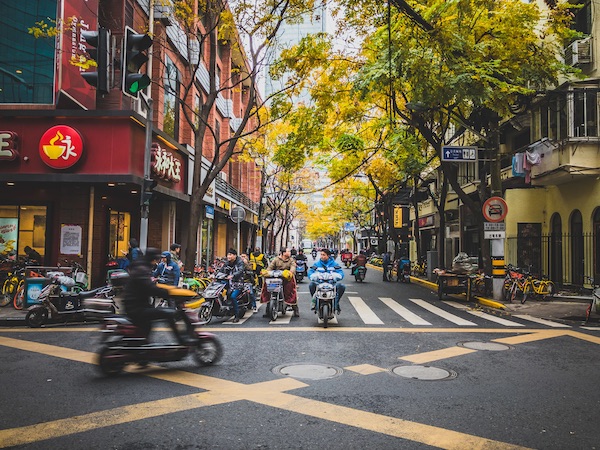 Former French Concession
If you are looking for the coolest part of Shanghai for accommodation, then look no further than the Former French Concession. Although the name may sound weird for a neighborhood, the area was, at one time, a French colonial part of Shanghai. In fact, it was a French colonial area up until 1943 as World War II raged in the Far East.
The neighborhood is great for culture vultures seeking the opportunity to see France's influence on east Asia. You can view that influence on the area's architecture while strolling down the street. Of all of Shanghai, the Former French Concession has a very European vibe with its tree-lined streets and spacious buildings.
You will find cool cafes, restaurants, and bars in the neighborhood. There are also small shops down the little alleyways that wander off the main street.
Best place to stay in Former French Concession
Capella Jian Ye Li. Address: No480 West Jianguo Road, Xuhui, 200031 Shanghai, China.
Cheaper alternative:
Intercontinental Ruijin. Address: 118 Ruijin 2nd Road, Huangpu, 200020 Shanghai, China.

Xujiahui
First-time visitors to Shanghai should opt for accommodation in Xujiahui. The neighborhood is centrally located, making it easy to reach other parts of Shanghai. The city is well-serviced by the metro system. Staying in Xujiahui means you can reach the other must-visit parts of Shanghai quickly and easily thanks to the metro.
Xujiahui is home to a variety of shopping centers. You can find both western and Chinese brands at these shopping malls. China's major cities are not known for its green space, but Shanghai has one of the best parks of the country's big cities. Xujiahui Park is a relaxing spot to spend a few hours of the day or go for a much-needed walk or jog.
Sports fans can watch the Chinese Super League soccer club Shanghai SIPG on a visit to the Shanghai Stadium. The venue is located in Xujiahui and offers you the chance to experience a sporting event with thousands of local fans.
Of course, Xujiahui has a large number of hotels and Airbnb locations. You should be able to find a place to fit into your travel budget.
Best place to stay in Xujiahui
Courtyard by Marriott Xujiahui. Address: 100 HongQiao Road, Xuhui, 200030 Shanghai, China.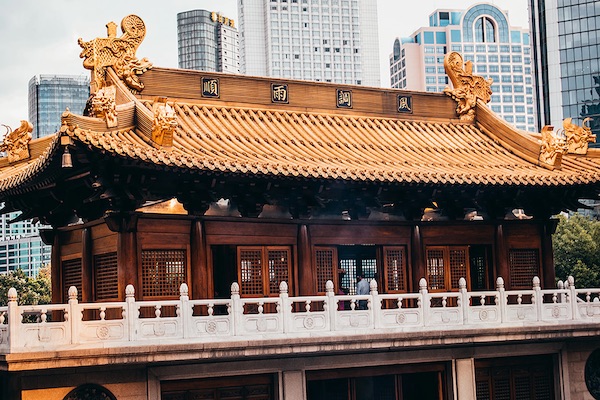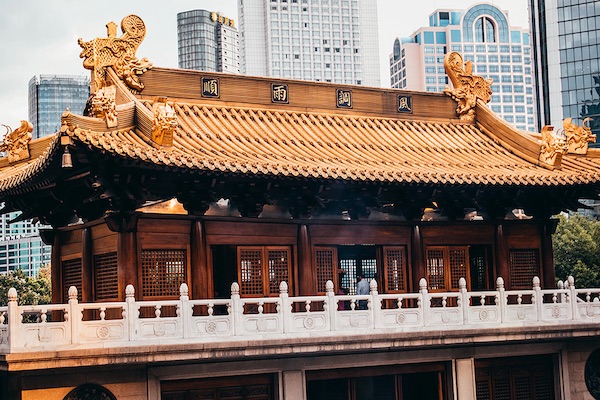 Jing'an
Travelers on a budget or backpacking around Asia should base their Shanghai stay in Jing'an. Although it is considered a budget-friendly neighborhood, Jing'an has its own cool, hipster vibe.
While the Former French Concession is the coolest place to stay, its prices are not hip. Jing'an's accommodation prices are a nice compromise for travelers wanting a cool area to stay but also needing to stay within their budget.
You will most likely see a number of expats on the streets of Jing'an. The neighborhood attracts expats and many call it home. There are also a variety of expat-owned businesses to explore. While the Former French Concession has a high concentration of European-style architecture, you will find some inspiration on the buildings in Jing'an.
Even if you don't stay in Jing'an, it is a great destination during a vacation to get a taste of home. The international vibe can be felt and it can be comforting at times.
Jing'an Park is another popular green space in the city. You can take a break from Shanghai's hustle and bustle.
Best place to stay in Jing'an
Hotel Kevin's Old House. Address: No.4, Lane946, Changle Rd, Jingán, 200040 Shanghai, China.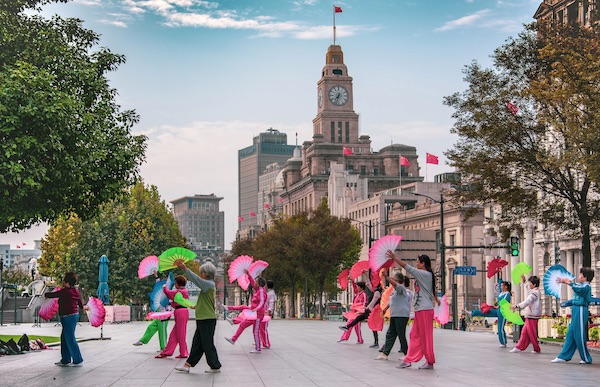 People's Square
Travelers seeking a neighborhood that is close in proximity to Shanghai's main tourist attracts should book accommodation in People's Square. The area is centrally located making it possible to reach other parts of Shanghai conveniently. You can connect to public transport to other parts of the city quickly and easily from People's Square.
Shanghai's main waterfront area, known as The Bund, is situated in People's Square. The Bund is a popular tourist spot and offers relaxing walks. The Bund is great at night as you can see the lights of Shanghai's skyscrapers brilliantly lit from the waterfront.
You will also find a healthy amount of nightlife around People's Square. Bars and restaurants are popular places to visit around the neighborhood, especially near The Bund. A lot of Shanghai's trendy spots are located near The Bund.
People's Square is a great central location regardless of how many times you have been to Shanghai. Whether a first-timer or visiting with your family, People's Square is a fun part of the city that offers you a taste of Shanghai's fast-paced life.
Best place to stay in People's Square
Waldorf Astoria on The Bund. Address: 2 Zhongshan East 1st Rd, Wai Tan, Huangpu Qu, Shanghai Shi, China, 200333.

Pudong
Pudong is a large area of Shanghai, however, in terms of travel, it typically refers to the region nearest the eastern banks of the Huangpu River. This area of Pudong is dominated by skyscrapers reaching toward the heavens.
The neighborhood has grown tremendously in the last 30 years. Up to 1990, it was mostly a rural area but in the last three decades, Pudong has grown into a major metropolitan area due to the number of residents living in Shanghai.
If you want a luxurious night out, head to the Jin Mao Tower. The 87th floor is home to the Grand Hyatt, where you can sip a cocktail while looking over the city. The Jin Mao Tower isn't the only dominating skyscraper in the Pudong skyline.
Shanghai Tower, the second tallest building in the world, the Shanghai World Financial Centre, and the Oriental Pearl Tower are all located in Pudong.
Pudong is the home of Disneyland Shanghai. It was the first Disneyland park on China's mainland and the sixth park built by the company. There is nothing more magical for families than a trip to Disneyland.
There are more great family activities in Pudong, making it perfect for families on a trip to the city. The neighborhood has a variety of accommodation as well from five-star hotels to apartments.
Best place to stay in Pudong
Mandarin Oriental Pudong. Address: 111 Pudong S Rd, Pudong Xinqu, Shanghai Shi, China, 200120.
Cheaper alternative:
Hotel Fraser Suites Top Glory. Address: No.6, Lane 600 Central Yincheng Road, Lujiazui, Pudong, 200120 Shanghai, China.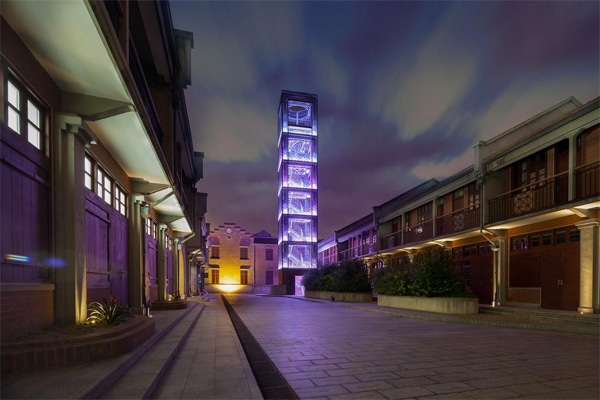 Where travel critics stay in Shanghai
Want to know where travel critics from publishers like The New York Times, Frommer's, Fodor's and Lonely Planet stay in Shanghai? Check out our overview of all recommended hotels, hostels and B&Bs in Shanghai.
Budget
"All 250 rooms at Pentahotel are fitted out in a minimalistic style with views over downtown residential buildings. The hotel is near three metro lines." — CNN.
Address: 1525 Dingxi Rd, Zhong Shan Gong Yuan, Changning Qu, Shanghai Shi, China, 200333.
Mid-range
"Within a former post office, China's first carbon-neutral hotel not only incorporates recyclable materials and low-energy products where possible, it also calculates its complete carbon footprint – including staff commutes and delivery journeys – and offsets it by donating money to environmentally friendly projects." — Lonely Planet.
Address: 183 Jiaozhou Rd, Jingan Qu, Shanghai Shi, China, 200333.
Luxury
"Bulgari stands out for its ability to channel the city vibe without losing a sense of the brand's Italian DNA. An immaculately choreographed tussle between Italian and Chinese design is enacted in marble and bronze versus silk and lacquer." — CN Traveler.
Address: No.33 North Henan Road, Jingán, 200085 Shanghai, China.
FAQ: Shanghai hotel recommendations
If you're looking for a budget, boutique, or luxury hotel in Shanghai, or maybe your travel plans require a splendid hostel? Want to know which hotel serves the best breakfast? Here are all those answers and more about where to stay in Shanghai.
What is the best budget hotel in Shanghai?
If you're looking for a cheap hotel in Shanghai, then book Moju Hotel. It's an excellent budget hotel offering great value for money. It's in a good location, it's been recommended by travel experts and the hotel has excellent customer reviews. Make sure you check our shortlist of the best cheap hotels in Shanghai.
What is the best boutique hotel in Shanghai?
Not a fan of big chain hotels? No problem. If you want to stay in a boutique hotel in Shanghai, then you should book PuLi Hotel & Spa. The hotel has been rated highly by previous guests for its boutique style. It has also been recommended by influential travel journalists. Also check out our list of the best boutique hotels in Shanghai, it's a manually curated list of the most unique and romantic hotels in the city.
What is the best luxury hotel in Shanghai?
If money isn't a problem and you're looking for a luxury hotel in Shanghai, then go for Capella Jian Ye Li. The hotel offers excellent service, it's in a top location, it has been rated very highly by previous guests and renowned travel critics have recommended it. Make sure you check our shortlist of the best luxury hotels in Shanghai, it's a manually curated list of the most exclusive 5-star hotels in the city.
Which Shanghai hotel offers great views?
If you're looking for a room with a view, then try Waldorf Astoria on The Bund or W Hotel The Bund. Both hotels offer amazing views of Shanghai according to recent customer reviews.
How much does it cost to stay in a Shanghai hotel?
For a 3-star hotel, you have to pay around $60 per night and for a 4-star hotel, you would be looking at $100 per night. If you're after a luxury 5-star Shanghai hotel then you can expect to pay around $180 per night.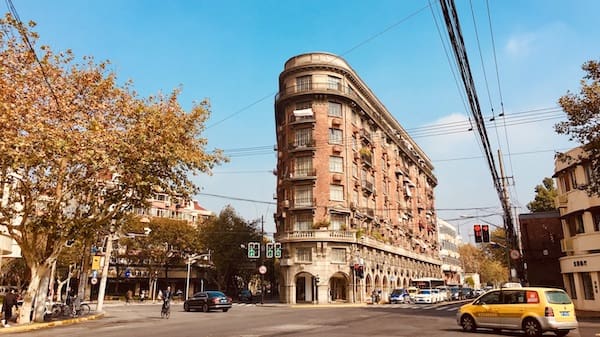 Best time to visit Shanghai
The best time to visit Shanghai is during spring (March to May) and autumn (September to November).
In spring, Shanghai is adorned with blooming flowers and moderate temperatures, the average range being 15 °C – 22 °C (59 °F – 74 °F). This period also witnesses fewer tourists compared to the peak summer season, making it an ideal time to comfortably explore the city's many attractions.
Autumn, on the other hand, presents a picturesque landscape with crimson leaves and clear skies. The temperature in autumn averages 15°C – 28°C (59 °F – 82 °F), presenting a pleasant environment for sightseeing. Visiting Shanghai during these periods also offers the opportunity to partake in various festivals.
In spring, one can witness the colorful spectacle of the Peach Blossom Festival, while autumn hosts the Shanghai Tourism Festival which sees a grand display of parades and performances.
It is advisable to avoid visiting Shanghai in summer (June to September) due to the city's high temperatures and humidity level, as well as the possibility of typhoons.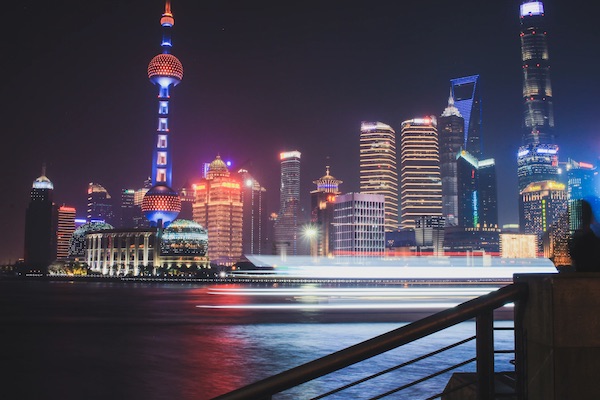 Best things to do in Shanghai
There are a lot of things to do in Shanghai and surrounding areas, including day trips, attractions, museums, sightseeing tours and many other activities. Here's our list of 3 things you should definitely do when you're in and around Shanghai:
Half-Day Old Shanghai Small-Group Bike Tour
In a small group, this bike tour (maximum 5 guests) takes you on a historical and cultural journey through the history of one of China's most famous cities. See the Cite Bourgogne and Zhou Enlai's residence and learn about the restored Shanghai Old Street. Price: $57. More info.
Authentic Local Food Tour in Central Shanghai
Make your way down the famous Yunnan Road, stopping at several restaurants that are local favorites. Try typical Shanghainese dishes such as scallion oil noodles, steamed buns, parched chicken, and soup dumplings with black vinegar. Price: $72. More info.
Shanghai Night River Cruise Tour with Xinjiang Style Dining Experience
Get the most out of your Shanghai trip by experiencing the combination of a Huangpu River cruise and a Xinjiang food experience. Price: $138. More info.
Deciding where to stay in Shanghai
In conclusion, this travel guide has covered the best areas and hotels in Shanghai and how to get around. Now it is up to you to decide which area suits your needs the most.
Top 5 areas to stay in Shanghai
Pudong
Jing'an
People's Square
Xujiahui
Former French Concession
As you have seen in this travel guide, there are a lot of things to explore, and deciding where to stay in Shanghai is important. Whether you stay in Pudong, Jing'an, People's Square, Xujiahui or Former French Concession, all those neighborhoods are in good locations.
The atmosphere of the area, whether you travel for leisure or business, whether you travel with your family or friends, and proximity to the attractions you prefer to visit should probably be the deciding factors. Whatever your preference is, you'll have a great time in Shanghai.
Check out our other guides about the best places to stay in Shanghai: