Shanghai, located on the Chunsen River on China's central coast, is the world's largest city. It attracts a whopping 340 million tourists annually. It is well-known for its dazzling skyline, historic buildings, and rich culture.
The city has much to offer visitors. Its cityscape is a unique blend of modern and traditional, with impressive skyscrapers as a backdrop to ancient temples. The city also has beautiful art-deco architecture. For people who love shopping, Shanghai has everything from luxury malls to small shops. Shanghai is also a food-lovers paradise, dishing up everything from street food to Michelin-starred cuisine. In the middle of the city's action, you can find impressive and expansive parks and gardens, which are a breath of fresh air in the busy city.
Shanghai has many great accommodations for its visitors. If you are searching for somewhere to stay, here's a list of the top five hostels in Shanghai.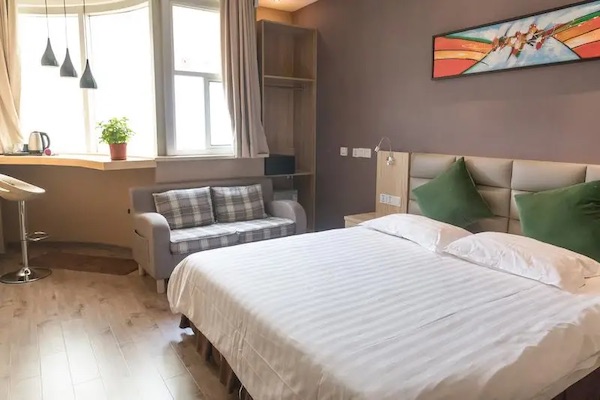 Blue Mountain International Youth Hostel
You can find the Shanghai Blue Mountain Hostel just steps away from the Bund waterfront. It is in a central location but is still tranquil. Also within walking distance is the Yu Garden and Nanjing Road, full of shops and excitement.
The hostel has a clean and modern design. You can choose between private and dorm-style rooms. Private rooms have en suite bathrooms for privacy. Dorm rooms have mixed, male, or female-only options. You can enjoy beautiful views on the rooftop terrace and garden. The bar is a great place to sample Chinese beer and make friends. The common room has foosball and a pool table for your entertainment.
Visitors love the front desk staff, social environment, and central location.
Hostel details
Address:
6F, 350 South Shanxi Road, Shanghai, China.
Guest rating:
4.8 out of 5.
Price per night:
from $10.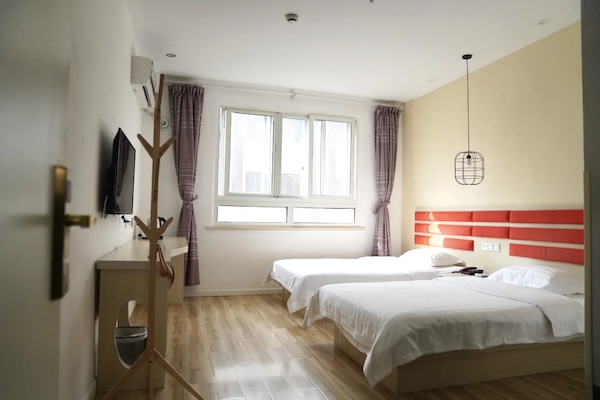 The Phoenix
Located on Yunnan Road, The Phoenix is the perfect hostel for foodies in Shanghai. The area is known for authentic and delicious restaurants. The Dashijie metro station is four minutes away. You can visit all of the city's attractions, including The Bund and the Shanghai museum, from there.
The hostel offers both male and female-only dorm rooms as well as hotel-style single and double rooms. You can view the Shanghai skyline on the rooftop deck while enjoying drinks from the bar and playing table tennis. The hostel even offers guests Mandarin and Chinese brush painting classes. You can enjoy inexpensive traditional meals at their onsite restaurant.
The comfortable rooms, great location, and delicious restaurant are guest favorites at this hostel.
Hostel details
Address:
17 Yunnan (South) Road, Shanghai, China.
Guest rating:
4.5 out of 5.
Price per night:
from $14.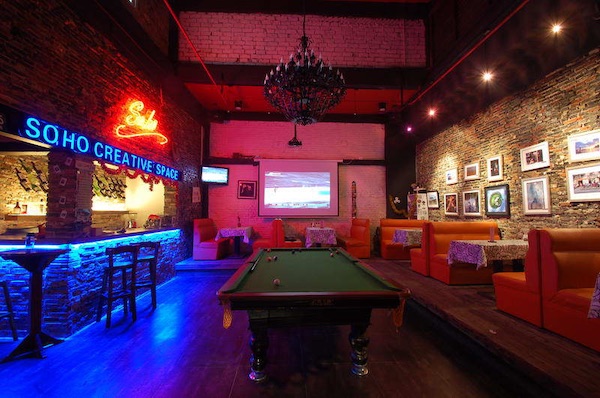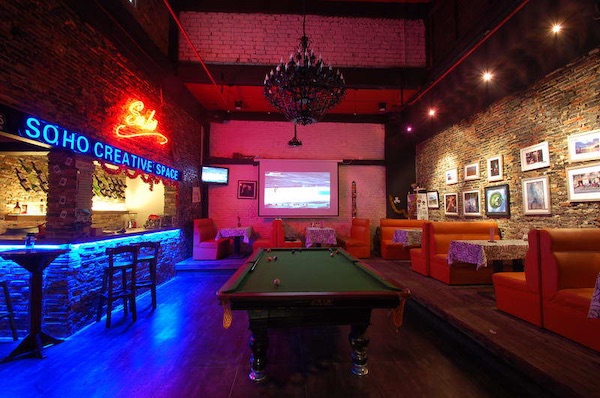 Tours*SOHO Garden Hostel
Tours*SOHO, located on the bank of the Suzhou River, is well-connected to all of Shanghai's sights. It only takes 5 minutes to reach the nearest subway station, and many of the city's attractions are all less than a 30-minute walk from the hostel. The surrounding area has bars, teahouses, and shops to entertain visitors.
The hostel's décor is simple, clean, and cozy. Faculties include a movie room, library, common area, patio, and kitchen. If you forget something, the hostel has plenty of extra toiletries and supplies for its guests. Breakfast and washing and drying facilities are complimentary. There is a café/bar on site for something to eat or drink.
Highlights for visitors include the convenient location, great value, and onsite amenities.
Hostel details
Address:
NO. 1307 South Suzhou Rd, Huangpu District, Shanghai, China.
Guest rating:
4.4 out of 5.
Price per night:
from $12.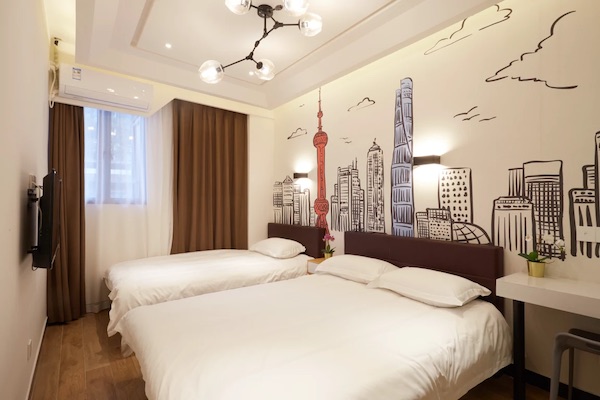 Shanghai Meego Yes Hotel
The Shanghai Meego Yes hotel is in a commercial district removed from the touristy parts of town. However, it is very well-connected to the city's main attractions. It is only 10 minutes away from the railway station and just a few minutes from the Zhongxing Road metro station.
Rooms at this hostel are bright and artsy. There are rooms for everyone, including family, double, and single rooms as well as dorm rooms. Guests can make their own food in the kitchen, eat at the restaurant, or order room service. It is easy to socialize with other guests in the common spaces. If guests need help planning, the staff can arrange tours.
People love the friendly staff, great value, and cleanliness.
Hostel details
Address:
No.139, Jingjiang Road, Jingan District, Shanghai, China.
Guest rating:
4.5 out of 5.
Price per night:
from $10.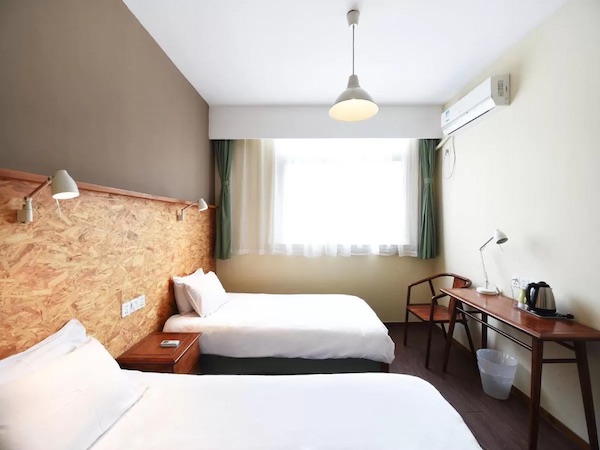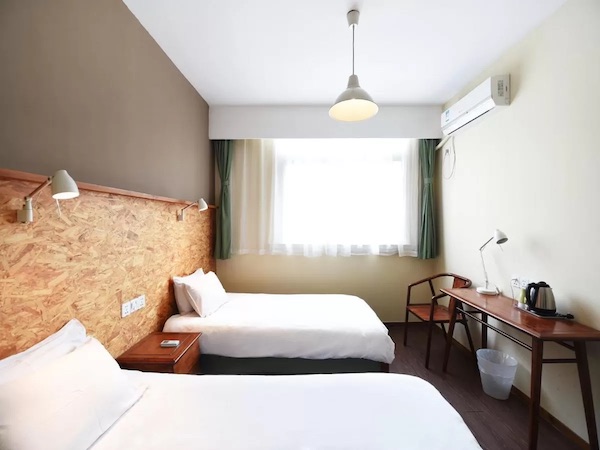 Mingtown Nanjing Road Youth Hostel
The Mingtown Nanjing Road Youth Hostel is located between The Bund and People's Square just off Nanjing Road. It is only a 2-minute walk to East Nanjing Road, a 10-minute drive to Yu Garden, and 15-minutes from The Bund by car.
The hostel's decor is quirky and fun. Guests can select between private or shared rooms. Both types of rooms are equipped with a seating area and a desk. The common room has poker and chess games. Front desk staff are happy to assist with arranging sightseeing tours of the city. If you are hungry, you can enjoy the hostel's restaurant that serves tasty Chinese and Western food.
This hostel's highlights include its convenient location, great value, and spacious rooms.
Hostel details
Address:
No.258, Tianjin Road, Huangpu, 200001 Shanghai, China.
Guest rating:
4.0 out of 5.
Price per night:
from $10.
About our Shanghai hostel recommendations
Whether you're a solo traveler looking for a private room, or a backpacker traveling around in a group wanting to stay in a cheap and cozy dorm, above you will find the best hostels in Shanghai for all your needs.
Please note, we only list hostels on our website that have an aggregated guest review rating of at least 4.0 out of 5. We aggregate all reviews from different booking sites and other unbiased review websites. Hence, you can be certain all hostels listed above offer an excellent value-for-money stay in Shanghai.
Best price guarantee
For our hostel recommendations, we work together with Hostelworld and Booking. These partnerships don't have any influence on the recommendations we make or on the order in which our recommended hostels are listed. The reasons why we have chosen to partner with these companies is that they're trustworthy, offer excellent service and they both apply the best price guarantee. This means you can claim a refund for the difference if you find your reservation cheaper on another website. It has to be for the same property, accommodation type, dates, cancellation policy and conditions, otherwise, you can't claim the refund for the difference. If you book through Booking.com then all you need to do is contact them at least 24 hours before your check-in date. If you book through Hostelworld you must claim the refund within 24 hours after you made the booking.
Top 5 hostels in Shanghai
To summarize again, based on thousands of guest reviews, these are the best hostels in Shanghai:
Why you should be careful when booking the cheapest hostel available
The cheapest hostels available are typically not in a great location. If you want to go sightseeing or go for a night out in central Shanghai, you probably end up having to pay for public transport or a taxi to get there. So your stay could end up being more expensive compared to a stay in a central location. For first-time travelers, we recommend staying central anyway, but also for frequent visitors, it's probably worth it to pay a bit more to stay in a central location.
Another reason why you shouldn't stay at the cheapest hostel is that the people staying at the cheapest hostels are often not the people that can afford to travel like you. Because a very cheap hostel is often cheaper than renting a flat, these places tend to attract migrant workers or local misfits. That's probably not the crowd you want to hang out with, especially if you're a solo traveler looking for friends.
The third reason why you should avoid the cheapest hostels is safety. Some of the cheapest hostels don't check IDs, don't ask for signatures, or only accept cash at check-in. The hostel won't know who is actually staying there.
Lastly, the service at these hostels isn't great. For instance, if you choose to store your luggage, your bags will be unattended in a public space. It won't be recorded anywhere or tagged and stored in a locked room.
So, it's probably worth it to spend a bit more on your hostel stay in Shanghai.
And finally, a tip: always read the latest reviews of the hostel! All places have good and bad reviews, but the most recent reviews matter the most.
More Shanghai tips
Get to know the city even better and check out our other articles about Shanghai:
Best boutique hotels in Shanghai