As the capital of Canada and an epicenter of culture and history, Ottawa is a great palace to visit. There is a high business atmosphere here, so you may end up here to make some deals. There are also a good amount of things to do. So, no matter why you find yourself in Ottawa, there are things to do and enjoy.
Ottawa's physical location is an interesting one. When traveling here, you will not be far from both Montreal and the U.S. border. So, not only can you take in Ottawa for all that it is worth, but you can easily get around to some other hotspots.
The best way to experience a city like Ottawa is by staying in a luxury hotel. This puts you in the upper class of tourism and gives you the best the city has to offer.
Here are three of the best luxury hotels in Ottawa!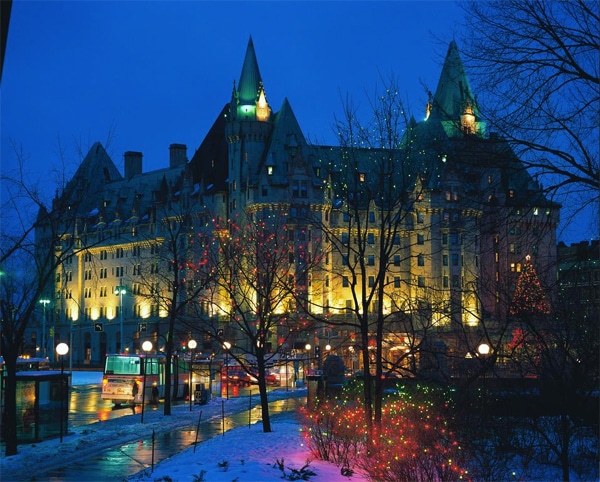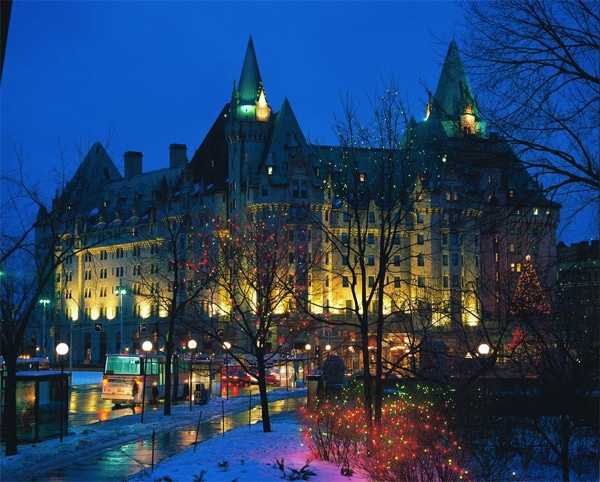 Fairmont Chateau Laurier
The first luxury hotel on our list is the Fairmont Chateau Laurier. From the moment you see it from the street, you know you are in for a luxurious stay. This is a commanding building that is quite impressive without even having to step foot inside. Once you do go inside, buckle up because you will feel like the top of the world.
The rooms offered at the Fairmont Chateau Laurier are a true focal point that cannot be missed. The quality of the room is astounding. Even the most basic room options will have you very satisfied. If your budget allows, and you really want to take your visit up a notch, there are a couple of upgrading options.
The suites offered at this hotel are both huge and luxurious. Yes, they will cost more money, but they will also bring a ton of value to your stay. If you want even more, you can get a Fairmont Gold room. Although they may not be as big as the suites, the amenities and upgrades are more luxurious. So, spare no expense and take advantage of what this hotel offers!
Hotel details
Address: 
1 Rideau St, Ottawa, ON K1N 8S7, Canada.
Guest rating:
4.3 out of 5
Price per night:
From $160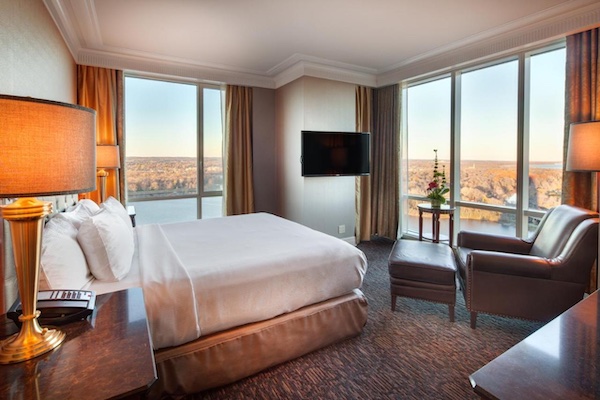 Hilton Lac-Leamy
Right next to Leamy Lake, as the name suggests, the Hilton Lac-Leamy is an excellent hotel that will put you right in a great location to experience Ottawa. Not only can you take advantage of all the lake fun, but downtown Ottawa is also just a short drive away. So, you can really take in all that the city has to offer fairly easily.
Another big part of this hotel is the lineup of food and beverage accommodations. There are a few restaurants on the site, so you have plenty to choose from. There is the Arome Seafood and Grill, Le Baccara for French cuisine, the buffet at Banco Bistro, and the seasonal snack bar at the pool. As you can see, there are many food and drink options within the hotel itself. So, you will not have to travel far to have some great meals.
There are three types of rooms available for purchase. There are regular guest rooms, suites, and executive rooms. So, when you want to spend some extra money and upgrade, the options are there. Suites and executive rooms will really bring out the luxury and transport you to a new place.
Hotel details
Address: 
3 Boulevard du Casino, Hull, J8Y 6X4 Gatineau, Canada.
Guest rating:
4.3 out of 5
Price per night:
From $209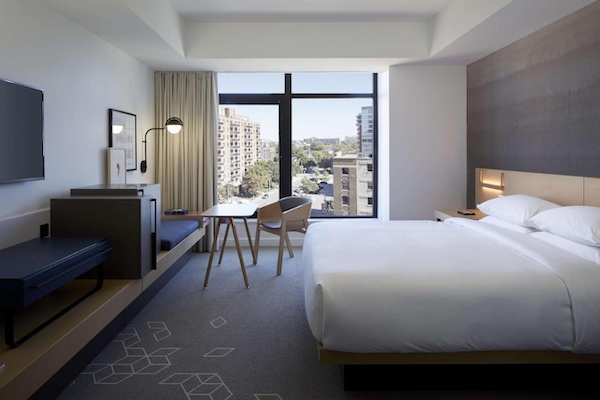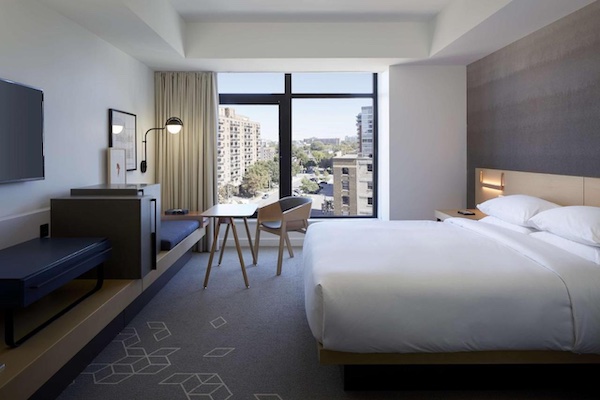 Andaz Ottawa ByWard Market
To finish off our list today, there is the Andaz Ottawa ByWard Market. This is a hotel in the Hyatt system, so you know you are in for a great stay. This hotel specifically is no exception!
The ByWard Market is one of Ottawa's biggest attractions, and staying right next door is a pretty large perk to booking the room. This is also right by the capitol buildings and parliament. Not only can you see a ton of the city's identity, but you can also learn all about its history. This is the best way to really get to know Ottawa. So, the Andaz Ottawa ByWard Market location is putting you in the best position possible to do so.
A really unique feature is the rooftop lounge. This is the perfect place to relax, have some drinks, and enjoy the views. In fact, this is the tallest rooftop town in the entire city! So, this cool quirk is one that cannot be found at any competitor and also brings a good amount of value to your time in Ottawa. Overall, the Andaz Ottawa ByWard Market is a location that should not be missed!
Hotel details
Address: 
325 Dalhousie Street, K1N 7G1 Ottawa, Canada.
Guest rating:
4.4 out of 5
Price per night:
From $155
About our luxury hotel recommendations in Ottawa
We are a travel research company. Our team helps you discover the best luxury hotels in Ottawa by researching the internet for you. We have also visited some of these places. Hence, it's not just our opinion, it's the opinion of many travelers who have been there before you. We make it easy for you to find out about the most luxurious and exclusive 5-star hotels in the city.
Please note, we only list hotels that have an aggregated guest review rating of at least 4.0 out of 5. We aggregate all reviews from different booking sites and other unbiased review websites. Hence, you can be certain all hotels listed above offer you a great stay in Ottawa.
Best price guarantee
We partner with Hotels.com and Booking.com to make sure you get the best price for your stay in Ottawa! Both sites offer price matching. That means you pay the lowest prices for your stay. If you find a cheaper offer on another website for the same luxury hotel in Ottawa at least 24 hours before check-in, contact them to claim a refund of the difference!
Top 3 luxury hotels in Ottawa
Now that you've gone over this guide, let's summarize it. We got to know what the best 5-star hotels in Ottawa are thanks to thousands of guest reviews and tips from travel experts:
More Ottawa guides
If you like the advice we've given you above, make sure to check out some of our other articles about Ottawa: