Whether it be to see a professional football club play, attend Oktoberfest, or to simply enjoy the local culture, there are many reasons to visit Munich. As the third-largest city in Germany, in terms of population, there is a lot packed into its streets.
So, whether it be on business or a family trip, Munich is a hotspot that should be explored. One of the best ways to stay in a city like Munich is in a boutique hotel. Boutique hotels are smaller accommodations that focus on the customer experience rather than just raking in the numbers.
Your stay in Munich should feel inclusive and catered to your needs. That being said, this style of accommodation might be your best bet. Here are the five best boutique hotels in Munich!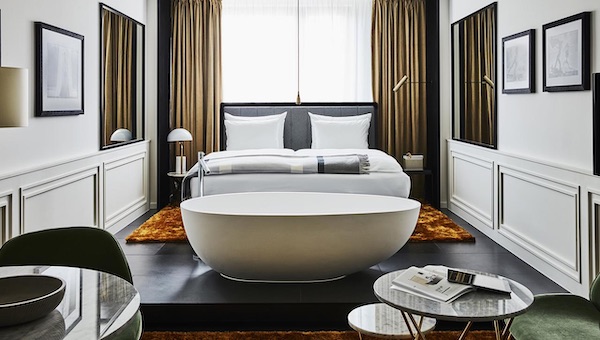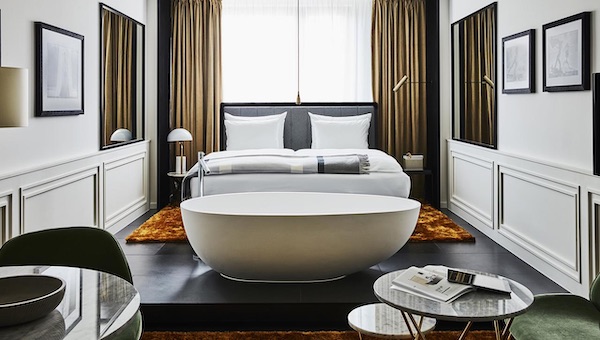 The Roomers Hotel
The spot to kick off our list is The Roomers Hotel. This is a melting pot of sorts in terms of design and feel when walking in the door. It was designed by Dutch designers, but also features a Japanese restaurant and an Italian feel through the decor. Why? Well, why not? This is an interesting mix in an already interesting city.
There are 281 total rooms, which is at the higher end for boutique hotels, but it does not have that feel. You will still feel included and taken care of here. So, if you want to stay at a unique spot that has a lot of value in terms of coolness and accommodations, The Roomers Hotel is the place to start.
Hotel details
Address: 
Landsberger Strasse 68, Schwanthalerhöhe, 80339 Munich, Germany.
Guest rating:
4.3 out of 5
Price per night:
From $165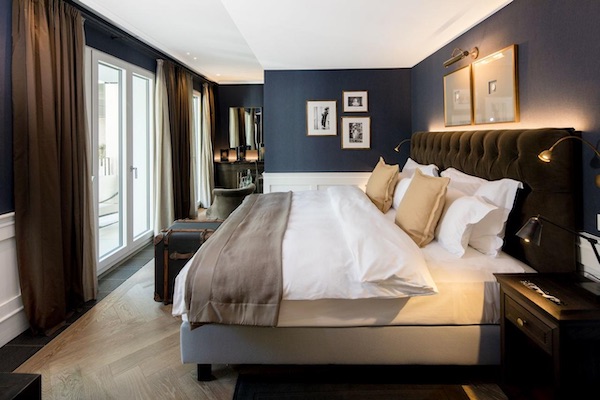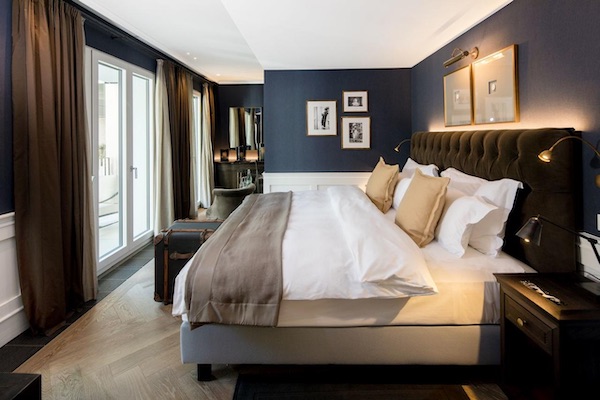 Hotel München Palace
If you are wanting a smaller accommodation that does not sacrifice any perks or features, the Hotel München Palace is a fantastic option. While there are just about 90 rooms, the services and features rival those upscale establishments that cost a lot of money.
One of said perks is the restaurant with seating throughout the garden. Not only can you have a lovely meal, but you can have it in the comfort of nature. There is also a bar right there so grabbing your favorite brew or cocktail could not be easier.
The other huge perk is the rooftop terrace that gives you incredible views of the city. While sipping on a drink and enjoying time with your loved ones, you can enjoy an evening with great weather and even better views.
Hotel details
Address: 
Trogerstrasse 21, Au-Haidhausen, 81675 Munich, Germany.
Guest rating:
4.5 out of 5
Price per night:
From $210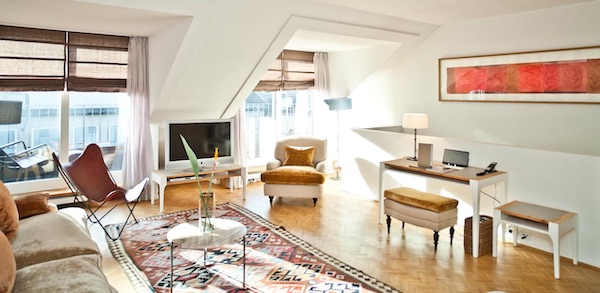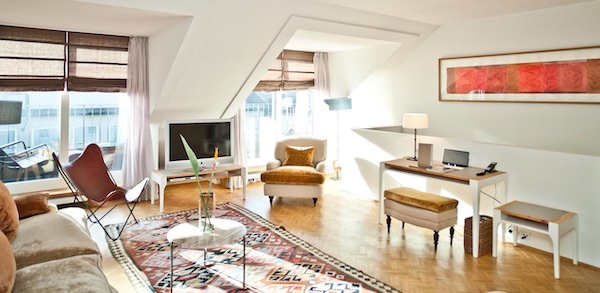 Cortiina Hotel
One of the more sophisticated boutique hotels offered is the Cortiina Hotel. Obviously, there are many great boutique options in Munich, but some go a little overboard on the features and experiences. Some try too hard to create a party. The Cortiina Hotel is far more low-key and sophisticated while also having a few good perks.
There are a total of 75 rooms, so the social spaces and lobbies will not be crowded with action in most cases. This hotel is also very modern. You will not have to worry about outdated features and drab decor.
There is also an incredible restaurant attached so at least a couple of your meals can be right downstairs with easy access.
Hotel details
Address: 
Ledererstrasse 8, Altstadt – Lehel, 80331 Munich, Germany.
Guest rating:
4.5 out of 5
Price per night:
From $155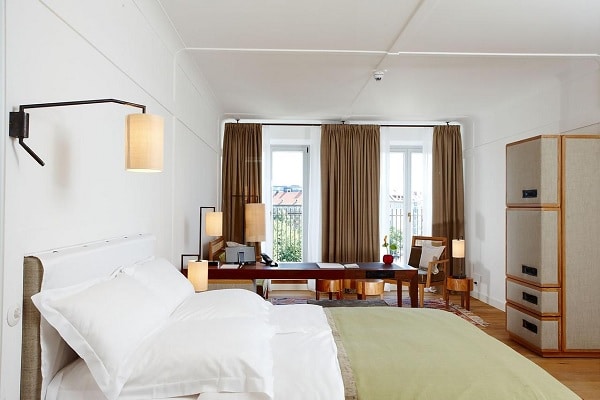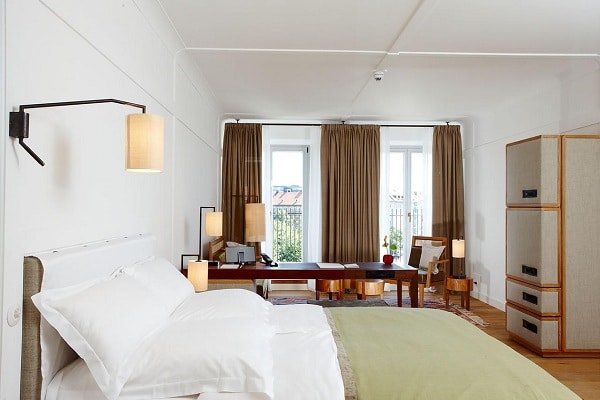 Louis Hotel
The Louis Hotel is similar to the Cortiina in the fact that it has just over 70 rooms and gives a really inclusive experience to every visitor, including you. This accommodation is packed into the center of the action without feeling overwhelmed.
The restaurant on premises is Japanese and is a great place to relax and get a bite to eat. The food is as authentic as you can find in Germany, so get ready to eat some great food.
If you need yet another way to relax, pay the sauna a visit and decompress even more. No matter what you choose to do, the Louis Hotel is a great option.
Hotel details
Address: 
Viktualienmarkt 6, 80331 München, Germany.
Guest rating:
4.5 out of 5
Price per night:
From $290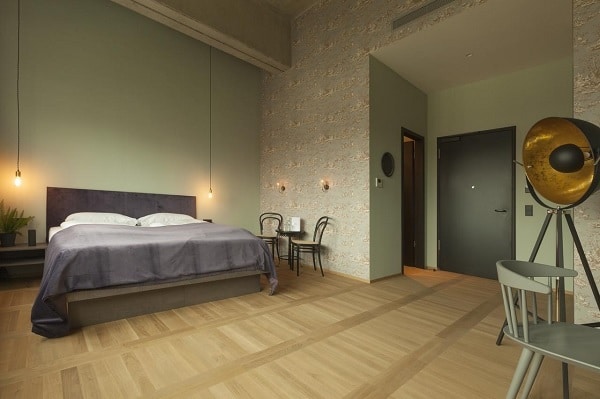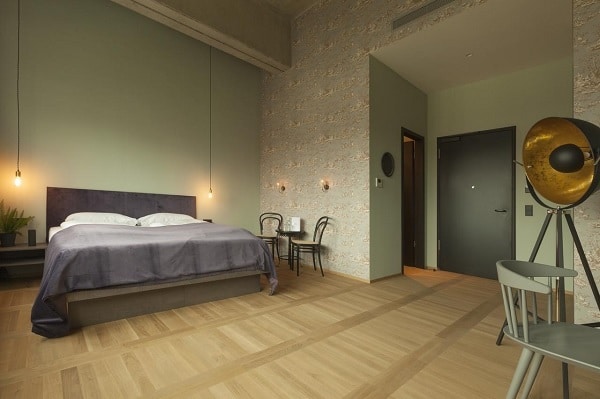 Flushing Meadows Hotel
The final boutique hotel on this list for the best in all of Munich is the Flushing Meadows Hotel. This is the smallest boutique hotel on our entire list, so if you want a very specific experience, this is the place to be.
With just 16 total rooms, it can be difficult to snag a room. If you are lucky enough to get one, you will have an excellent time.
The biggest perk of Flushing Meadows is the rooftop bar that is one of the coolest spots in the area. The rooftop terrace is such an interesting perk that not many competitors have to offer. So, after a busy day of exploring the city, find your way to the roof and enjoy the evening.
Hotel details
Address: 
Fraunhoferstraße 32, 80469 München, Germany.
Guest rating:
4.0 out of 5
Price per night:
From $202
About our boutique hotel recommendations in Munich
We are a travel research company. We help you discover the best boutique hotels in Munich by researching the internet for you. It's not just our opinion, it's the opinion of many travelers who have been there before you. We make it easy for you to find out about cool design hotels and unique design hotels in the city. Some of them might be so romantic you might not want to leave your room.
Please note, we only list hotels that have an aggregated guest review rating of at least 4.0 out of 5. We aggregate all reviews from different booking sites and other unbiased review websites. Hence, you can be certain all hotels listed above offer you a great stay in Munich.
Best price guarantee
We partner with Booking.com and Hotels.com to provide you with the lowest price guarantee on your stay in Munich! Both those websites offer price matching. That ensures that you are paying the lowest price available online. If you find a cheaper offer on another website for the same cool hotel in Munich at least 24 hours before check-in, contact them to claim a refund of the difference!
Top 5 boutique hotels in Munich
Before you go, let's summarize this guide. Based on thousands of guest reviews and tips from travel experts, these are the best boutique hotels in Munich:
More Munich tips
If you like our guide above, you should also check out our other articles about Munich: