Munich is a thriving German city right in the heart of Bavaria. The city is a thriving economic powerhouse, exciting festival destination, and home to outstanding architectural wonders. Each year, millions of people visit this fascinating destination.
Perhaps one of the things this city is most famous for is its Oktoberfest festival. This festival lasts between 16-18 days between late September and early October. However, the city offers more to guests than just Oktoberfest. Munich is home to well-known companies such as BMW, Audi, and Seimens.
Its historic center blends ultra-modern architecture with historical baroque, neo-gothic, and neo-classical architecture. Its Marienplatz and Odeonplatz plazas light up during the winter, hosting some of the world's best Christmas Markets. Just walking around town, you'll see Nymphenburg Palace and numerous lush green spaces. There's no shortage of beauty!
If you want to see these stunning sights, here are the five best luxury hotels in Munich.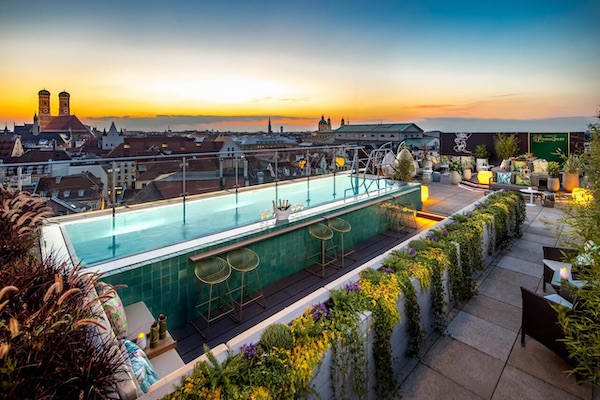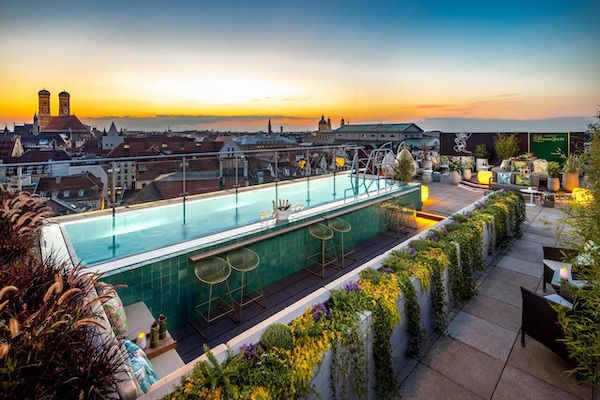 Mandarin Oriental Munich
On the outside, this place looks old-fashioned. Step inside, and you'll find one of the most sophisticated hotels in Munich. This 19th-century building, previously known as the Rafael, only became a hotel in 1990.
Mandarin Oriental Munich is a fan-favorite. It's one of those places where people come back over and over again. One night at this hotel, and you'll understand why they do. The staff treat you like family and ensure that you have a memorable stay. The rooms have a beautiful, classic, and contemporary feel that will refresh you after a long day out. On top of that, you can enjoy unique treats at the Japanese-Peruvian restaurant downstairs.
Guests loved the hotel's welcoming staff, beautiful rooms, and tasty cuisine.
Hotel details
Address: 
Neuturmstrasse 1, Altstadt – Lehel, 80331 Munich, Germany.
Guest rating:
4.5 out of 5
Price per night:
From $480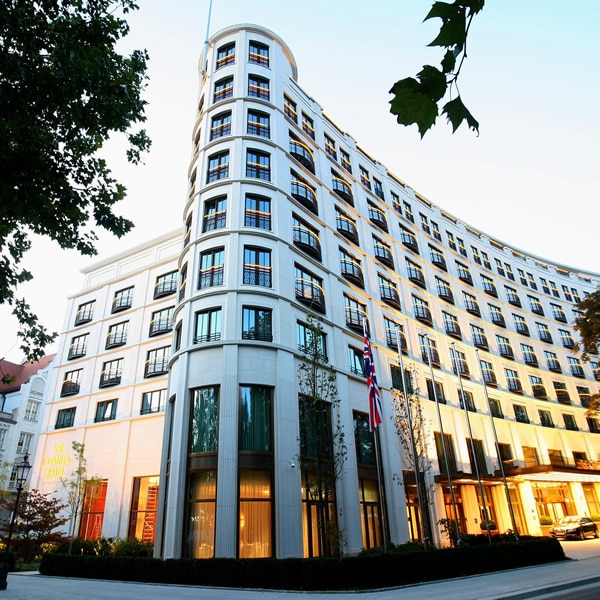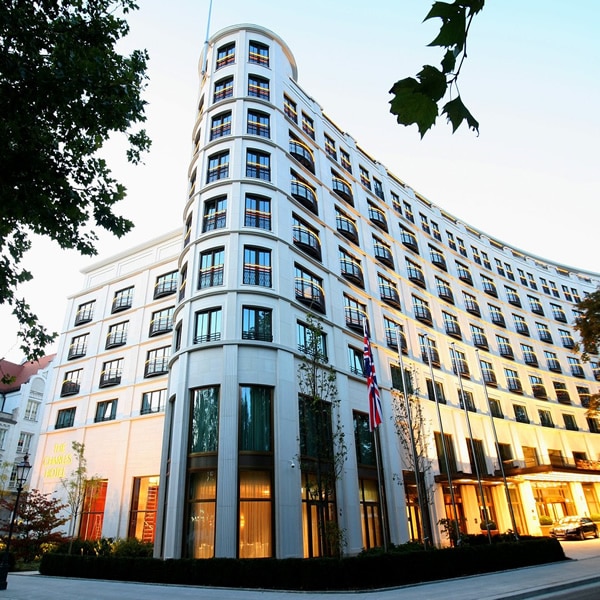 Charles Hotel
The Charles Hotel is a modern and sophisticated hotel centered in a city that is becoming more cosmopolitan by the day. This destination is not your typical business hotel. The décor is fresh and luxurious without being over-the-top.
While the hotel sits right in the city center, the scenes from its rooms' windows are astonishingly picturesque. The reason is that many rooms have views of the Old Botanical Gardens. Each space has plenty of room to spread out and relax. On the property, guests will encounter spa services, a Turkish bath, and a sauna to unwind further. Hungry visitors can enjoy the delicious Italian restaurant and 24/7 room service.
Visitors enjoyed the destination's elegant facilities, stunning views, and relaxing spa.
Hotel details
Address: 
Sophienstraße 28, 80333 München, Germany.
Guest rating:
4.6 out of 5
Price per night:
From $323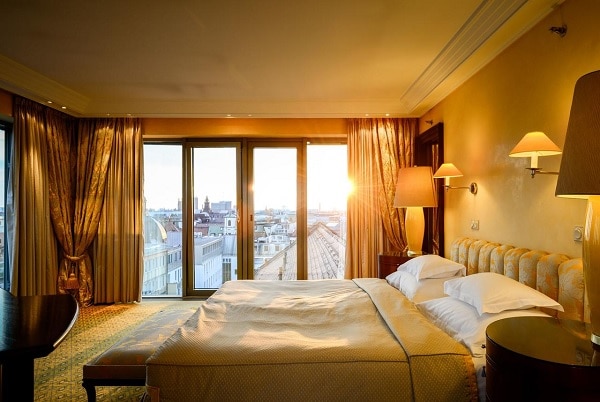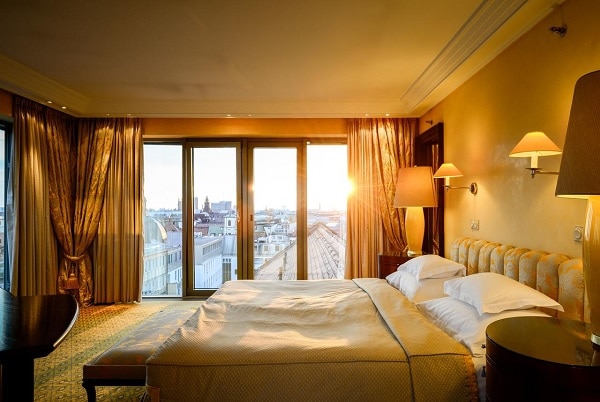 Bayerischer Hof Munich
This opulent hotel has served film stars, pop singers, and aristocrats throughout its operational years. It's no surprise since King Ludwig I used the place as a spare palace to entertain guests. Now, the Bayerischer Hof Hotel will make you feel like royalty.
At this hotel, you won't find anything over the top or avant-garde. Instead, you'll find timeless rooms that are elegant, spacious, and tranquil. One space that will make your jaw draw is the recently renovated rooftop pool. Additional features at the hotel are the sauna, steam bath, and massage treatments. There are six restaurants and five bars to satiate guests' appetites and provide entertainment.
The hotel's best features are its prime location, food options, and fun night spots.
Hotel details
Address: 
Promenadepl. 2-6, 80333 München, Germany.
Guest rating:
4.3 out of 5
Price per night:
From $286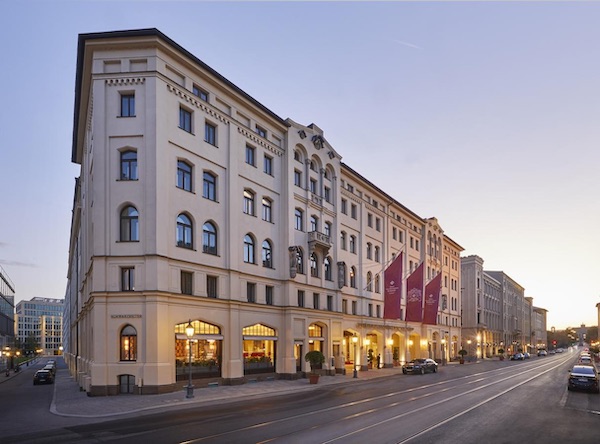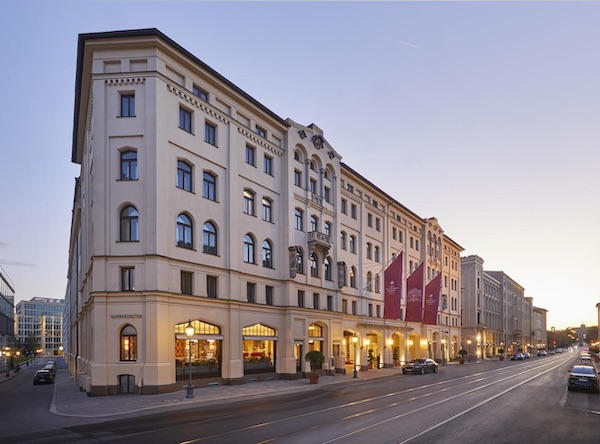 Hotel Vier Jahreszeiten Kempinski
Hotel Vier Jahreszeiten Kempinski somehow manages to strike a balance between classic design and ultra-modern technology. You can see this contrast in the differences between the hotel's interior and exterior. Outside is a quintessentially Bavarian neoclassical façade. On the inside, the hotel's décor is fresh and modern.
The hotel's rooms continue this blend of traditional and modern. Each room has earthy tones with innovative touches that are timeless but not boring. Explore the property, and you'll be in for a treat. One of its crowning jewels is its magnificent glass-enclosed pool on the roof within a luxurious spa complex. Guests can also find fine-dining and a fitness center on its property.
Highlights are the spa center, modern rooms, and location.
Hotel details
Address: 
Maximilianstr. 17, Altstadt – Lehel, 80539 Munich, Germany.
Guest rating:
4.4 out of 5
Price per night:
From $250
Beyond by Geisel
If you like to feel at home while you vacation, Beyond by Geisel is the perfect hotel for you. This hotel is no shabby home. It's located right in the Marienplatz in the heart of Munich.
The hotel is perfect for socializing and privacy. You'll feel as if you're among friends in its three open spaces but also have the option of retreating to your tranquil accommodation for some privacy. If you're hungry and want something particular to eat, you don't have to stray far. A private chef can cook you a delicious, unforgettable meal in your own home away from home. Additionally, the concierge will help maximize your experience.
Travelers loved the individualized attention, sophisticated design, and perfect setting.
Hotel details
Address: 
Marienplatz 22, Altstadt – Lehel, 80331 Munich, Germany.
Guest rating:
4.8 out of 5
Price per night:
From $360
About our luxury hotel recommendations in Munich
We are a travel research company. Our team helps you discover the best luxury hotels in Munich by researching the internet for you. We have also visited some of these places. Hence, it's not just our opinion, it's the opinion of many travelers who have been there before you. We make it easy for you to find out about the most luxurious and exclusive 5-star hotels in the city.
Please note, we only list hotels that have an aggregated guest review rating of at least 4.0 out of 5. We aggregate all reviews from different booking sites and other unbiased review websites. Hence, you can be certain all hotels listed above offer you a great stay in Munich.
Best price guarantee
We have partnered with Booking.com and Hotels.com to offer the best price for your stay in Munich! Both sites offer price matching, so you can be sure that you are getting the cheapest rates possible for a luxury hotel in Munich. If you find an even lower rate on another site at least 24 hours before check-in, contact them to claim a refund of the difference!
Top 5 luxury hotels in Munich
Having read this guide, now let's summarize what we learned. We found the best 5-star hotels in Munich thanks to reviews and tips from thousands of guests and travel experts:
More Munich recommendations
We hope you enjoy the advice we've given to you above. If so, be sure to check out some of our other articles about Munich:
Best boutique hotels in Munich