One country that is on the upswing in terms of tourism and business is Greece. Coupling the natural beauty and the rich culture, there is a ton to do and see in this country. Although there are a few hotspots, one that sits at the forefront is Athens. This is the capital of Greece and is seen to be a cultural epicenter of Greek life and tourism.
Outfitted with the Acropolis and plenty of museums, the history in this city is bar none. So, if you have to pick one city in the area, make it Athens.
Today, we are talking about the best cheap hotels in Athens. When you can save money on your hotel, your budget for other fun activities will be larger. So, here are three of the best cheap hotels in Athens!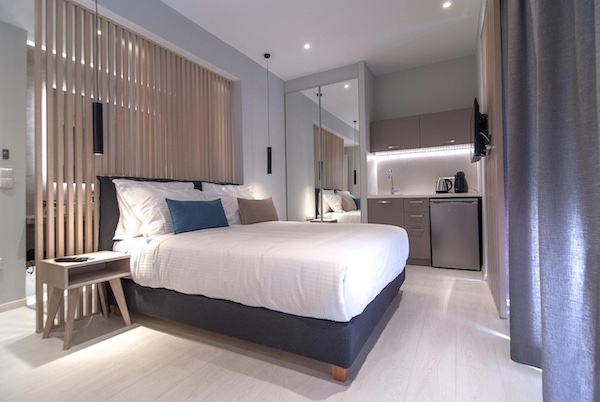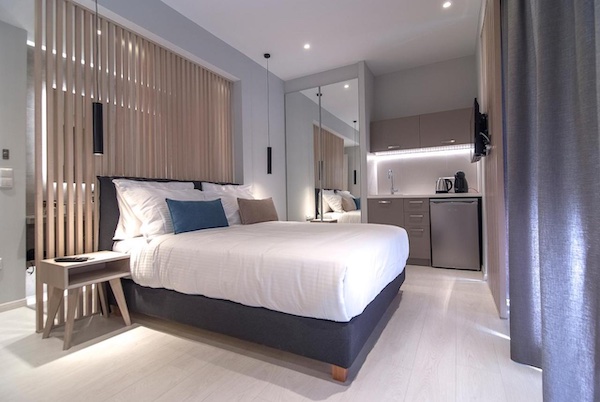 Acropolis Stay
We will start with Acropolis Stay. This hotel gets its name because of its close proximity to the Acropolis. You can experience this super impressive location by just walking a few minutes from your room. When you can access one of Greece's most iconic sites with ease, that is a big perk. You will also be close to the Temple of Zeus and the Parthenon.
Another great perk in terms of physical location is easy access to the metro station. You can connect yourself with the rest of Greece after a short walk from the hotel. This is an affordable way to tour around and experience a lot.
The hotel itself is nothing crazy, but it is very nice for being a cheap hotel. There is even a lawn area with a patio to relax on. The rooms are modern and simple, but also clean and affordable. The most basic room is of the economy variety. These are small and cheap, so if you are not looking for anything crazy, this is the option for you.
However, there are a few great upgrading options. At the highest level, you can rent an entire apartment. This gives you the most room possible. There is also a studio and a superior room.
Hotel details
Address: 
Spirou Donta 3, Athens, 11742, Greece.
Guest rating:
4.7 out of 5
Price per night:
From $74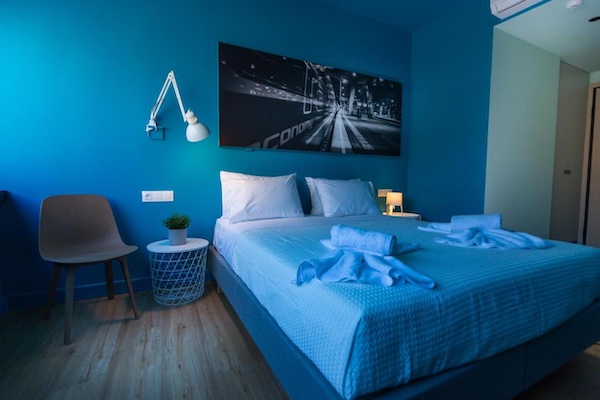 Still Athens
One of the more basic hotels in the area is Still Athens. This is the ultimate budget hotel as the rooms are small and the luxury is not there. There are four types of rooms with the most basic being the deluxe suite and the best being the superior king suite. If you need some more room and a bit more luxury, that suite is calling your name. Plus, that room can fit up to eight people at once, so if you are traveling in larger groups, this is the option for you.
Another nice perk is the location in reference to some of the best attractions. Although you are about half of a mile from the Acropolis, you are close to Monastiraki Square, Athens Gallery, and so much more. When you just have to walk to the hotspots, this will save you even more money.
The hotel may not wow you visually, but when saving money, all you need is a steady location that can keep things simple and clean. This is what this hotel can accomplish. With free Wi-Fi and nice TVs in every room, you can still enjoy the simple luxuries.
Hotel details
Address: 
11 Agathonos Βυσσης 15 και Αγαθωνος 11, Athens, 10551, Greece.
Guest rating:
4.7 out of 5
Price per night:
From $67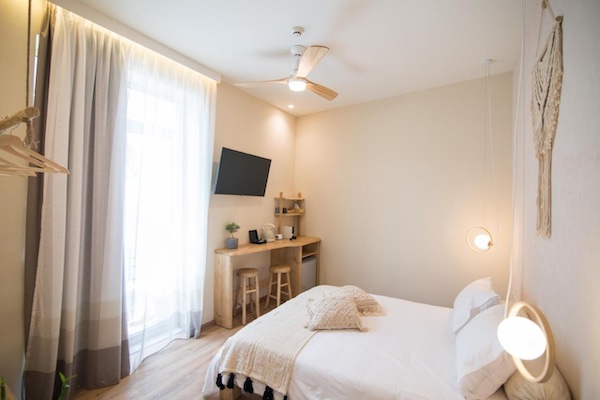 Ederlezi Boutique Hotel
To round out our list of the best cheap hotels in Athens, there is the Ederlezi Boutique Hotel. This is a great hotel to finish the list with as it can provide a really great experience that will not cost an arm and a leg.
Every room is outfitted with solid amenities that will make your stay more enjoyable. Right from the start, you will notice the hardwood floors and unique design. This is a homey build that does not make it seem like you are at a hotel at all.
There are a couple of upgrades you can make in terms of the rooms. There are suites and studios that have awesome views. If you want more room and features than the normal accommodation, you have the option.
This is another location that keeps you close to the action. When you can walk or take a short taxi ride to the top spots in Greece, it is a really big deal. So, the Ederlezi can stay within that realm. Some examples of hotspots that are close to the hotel include the Acropolis, Parthenon, Monastiraki Flea Market, and a whole host of others.
Hotel details
Address: 
Lepeniotou 26, Athens, 10554, Greece.
Guest rating:
4.7 out of 5
Price per night:
From $75
About our budget hotel recommendations in Athens
We are a travel research company. Our team helps you discover the best cheap hotels in Athens by researching the internet for you. We have also visited some of these places. Hence, it's not just our opinion, it's the opinion of thousands of travelers who have been there before you. We make it easy for you to find out about the best budget hotels in the city.
Please note, we only list hotels that have an aggregated guest review rating of at least 4.0 out of 5. We aggregate all reviews from different booking sites and other unbiased review websites. Any hotel listed here should have a price of $100 or less per night. Hence, you can be certain all hotels listed above offer you a great and affordable stay in Athens.
Lowest price guarantee
We partner with Booking.com and Hotels.com. Both booking websites offer the lowest price guarantee so you can be certain you will always get the best deal for the hotels above. If you have seen a better price elsewhere, all you need to do is contact the booking website and they will refund you the difference immediately. You can price match right up until the day before check-in.
We also recommend you read our guide about how to save money on hotel bookings. It's a list of tips about when you should book a hotel, what tools you can use, and other things you can do to find your preferred hotel at an affordable price.
Top 3 budget hotels in Athens
Let's summarize this affordable travel guide. Based on thousands of guest reviews, these are the best budget hotels in Athens:
More Athens guides
Get to know the city even better by reading our other articles about Athens:
Best boutique hotels in Athens