"The City of Brotherly Love" is one that has historical significance that rivals any other city in the United States. Of course, we are talking about Philadelphia, Pennsylvania. Philly is a unique city that has a clear identity, great food, and a ton of historical importance.
This is the city that quite literally started the United States as we know it. Home to Independence Hall, the meeting places of the Continental Congresses, and many more locations, there is a ton to unpack in Philadelphia.
However, the Northeastern part of America is not known to be budget-friendly. When you have to shell out more cash than you may like, you need to cut down on certain aspects. Your hotel is a great area to do this in, as there are great budget hotels out there.
Here are three of the best cheap hotels in Philadelphia!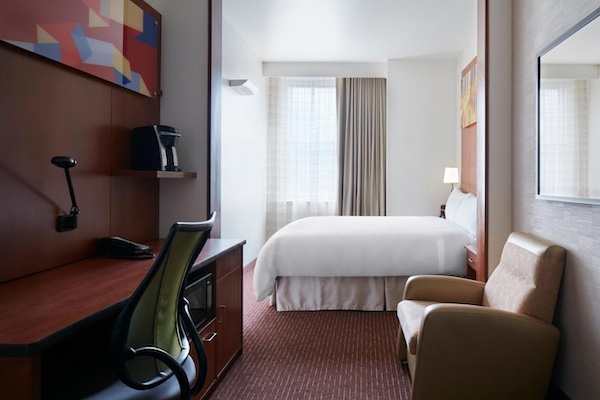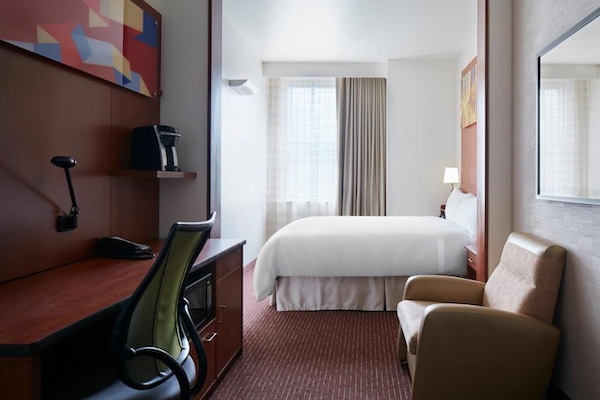 Club Quarters Hotel
We will kick off the list with the amazing Club Quarters Hotel. When walking up outside, you can feel the history jumping out of it. Thanks to the red bricks and great location, you can feel really connected with the history of the area.
When going inside, that feeling does not change, but the rooms are pretty modern and sleek, which adds an interesting element. There are a few room styles, but all are fairly basic. One unique factor is the kitchenette upgrade. Some rooms have a mini kitchen, so staying here could also save you food costs if you like to cook. There is also a suite upgrade, so if you would like some extra room, the option is there.
The physical location is a huge attribute of the Club Quarters. You are within walking distance of many hotspots that make Philly well-known. This includes the Liberty Bell, City Hall, and so much more. Plus, this is a gorgeous area to explore. Many cities lack natural features, but Philadelphia has a homey feel with plenty of trees and rich brick buildings. This is a huge reason why so many people are drawn to Philadelphia.
Hotel details
Address: 
1628 Chestnut Street, Philadelphia, PA 19103, United States of America.
Guest rating:
4.1 out of 5
Price per night:
From $110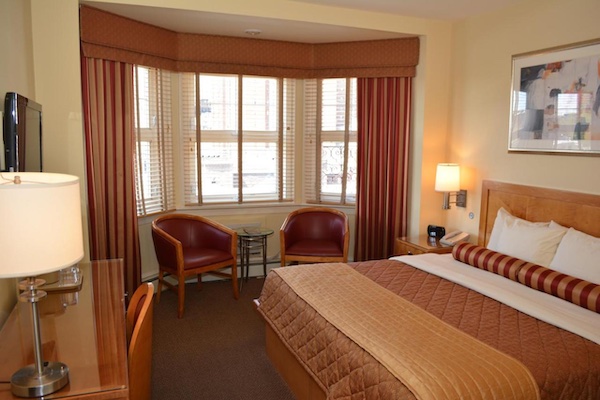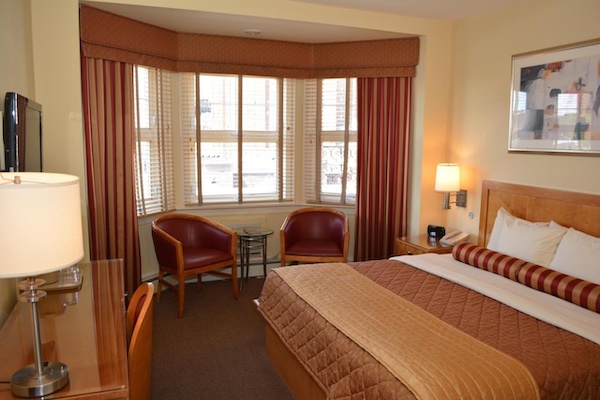 Alexander Inn
Whenever "Inn" is in the name, there is a small, homeyness thought of right away. The Alexander Inn is a historic building that is smaller than the corporate hotels that can be found in Philadelphia as well. From the moment you see the brick building from the outside, it will feel like the perfect place to experience Philly as it blends right in.
The rooms are nothing special, so staying here is all about having access to the attractions of Philadelphia. You are within walking distance to just about every historical site worth mentioning in this area of Philadelphia. The Liberty Bell and Magic Gardens are right down the road. So, if you want to experience the history of Philadelphia while staying in a building that fits right in, the Alexander Inn is for you.
Although this hotel is not luxurious by modern standards, there are a few aspects worth mentioning. There is free internet, daily housekeeping, and the opportunity to hire guides to bring you through the city. Although these are not glamorous, they are the basics of staying at a hotel. So, keep this option in mind if you just want a place to sleep with easy access to Philadelphia's deepest history.
Hotel details
Address: 
301 S 12th St, Philadelphia, PA 19107, USA.
Guest rating:
4.4 out of 5
Price per night:
From $119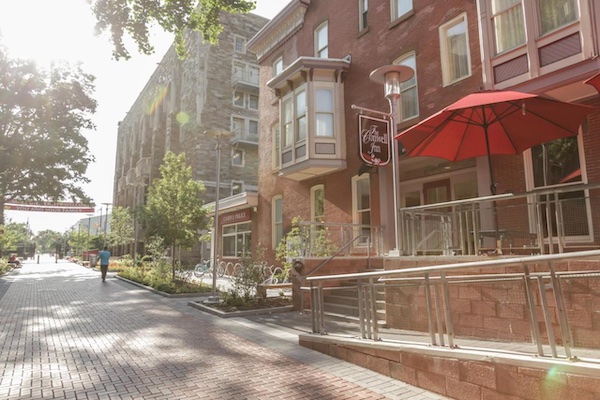 The Conwell Inn
Finally, there is The Conwell Inn. Following the theme of the other cheap hotels we listed, this is a smaller location that looks historic and fits right into the vibe of the city. Outfitted with bright brick, leather chairs, and simple rooms, you cannot ask for much more out of a budget option.
This is on Temple University's campus, which is a historic school that has a deep-rooted connection with Philadelphia. If you are okay with staying in a college town, then look no further. With this comes some great food and beverage options to explore. Plus, the nightlife comes alive due to the college population.
The downside of staying in this area is how far you will be from the hotspots stated in the previous couple of hotels. You will need some other mode of transportation besides your feet to access them. If you have a rental car, no problem. But, it may be easiest to catch an Uber and go exploring.
The hotel itself is nice, but not fancy. After all, it does not need to be fancy at this price point.
Hotel details
Address: 
1331 Polett Walk (formerly West Berks Street), Philadelphia, PA 19122, United States of America.
Guest rating:
4.2 out of 5
Price per night:
From $130
About our budget hotel recommendations in Philadelphia
We are a travel research company. Our team helps you discover the best cheap hotels in Philadelphia by researching the internet for you. We have also visited some of these places. Hence, it's not just our opinion, it's the opinion of thousands of travelers who have been there before you. We make it easy for you to find out about the best budget hotels in the city.
Please note, we only list hotels that have an aggregated guest review rating of at least 4.0 out of 5. We aggregate all reviews from different booking sites and other unbiased review websites. Any hotel listed here should have a price of $130 or less per night. Hence, you can be certain all hotels listed above offer you a great and affordable stay in Philadelphia.
Lowest price guarantee
We partner with Booking.com and Hotels.com. Both booking websites offer the lowest price guarantee, so you can be certain you will always get the best deal for the hotels above. If you have seen a better price elsewhere, all you need to do is contact the booking website, and they will refund you the difference immediately. You can price match right up until the day before check-in.
We also recommend you read our guide about how to save money on hotel bookings. It's a list of tips about when you should book a hotel, what tools you can use, and other things you can do to find your preferred hotel at an affordable price.
Top 3 budget hotels in Philadelphia
Let's summarize this affordable travel guide. Based on thousands of guest reviews, these are the best budget hotels in Philadelphia:
More Philadelphia recommendations
Get to know the city even better by reading our other articles about Philadelphia:
Best boutique hotels in Philadelphia