Philadelphia, Pennsylvania. This city is home to deep-rooted culture, passionate citizens, and awesome sites. Whether you are planning on taking your family on a little getaway or are on some business, the "City of Brotherly Love" has so many perks.
Philadelphia is a bustling city with tons of residents and tons of focal points. From the incredible food culture to the historical attractions, this city will provide you with plenty to do while visiting. Philly is very well-known to have passionate residents who care about every aspect of life. Therefore, no stone goes unturned and it can be seen through your experience here. You really can't be bored when visiting Philly. There is so much to do that you will wish you had more time to spend here!
All of this considered, your experience is made by where you choose to stay. Certain neighborhoods offer more than others. Depending on where you call your temporary home, you will see different perspectives of the city. Here are the five best areas to stay while in Philadelphia!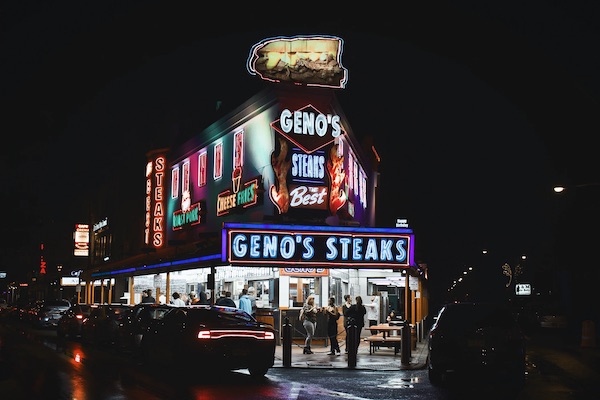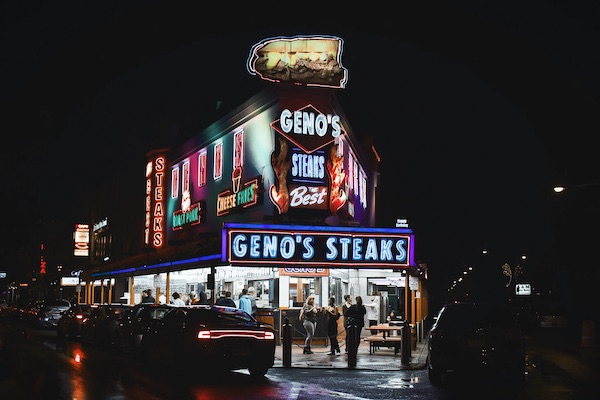 East Passyunk
South of the rest of the city lays East Passyunk. What makes East Passyunk so unique is the high density of top-notch restaurants. Some of Pennsylvania's best food spots are right here. Therefore, staying in East Passyunk will put you in the heart of the culinary scene, which is always a good perk. This is home to the two most famous cheesesteak spots: Geno's and Pat's. Although some say there are not the best in the city, these are two must-visit locations no matter where you choose to stay. Who doesn't want to spend the day touring the neighborhood and indulging in the best?
Along with stuffing yourself with world-class food, you can do some local shopping as there are many boutiques and shops sprinkled throughout the neighborhood. This shows that East Passyunk is a great neighborhood to relax, do some shopping, and just enjoy this side of Philly.
Best place to stay in East Passyunk
Alexander Inn Hotel. Address: 301 S 12th St, Philadelphia, PA 19107, USA. Please note: this hotel is not in East Passyunk but it's the best option close to that area.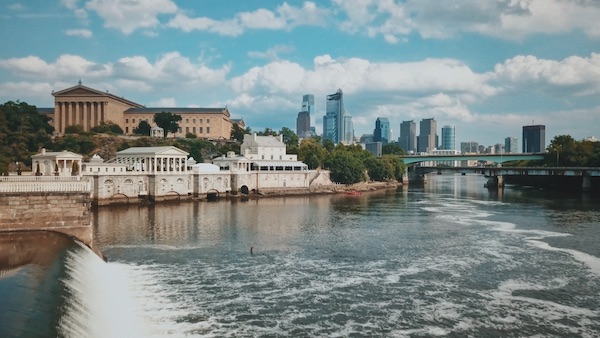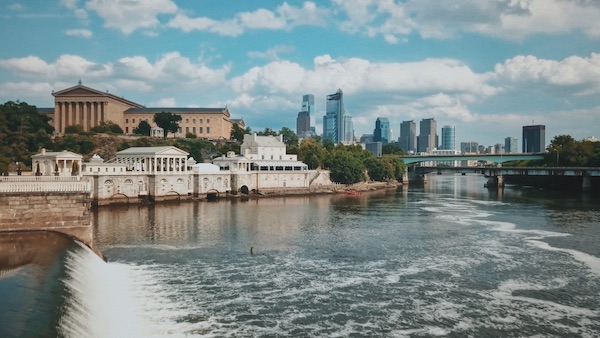 Fairmount
Butted up right next to Logan Square, Fairmont is the quiet escape of Philly. Fairmount is a fantastic area as you are within walking distance of a lot of cultural attractions, but you are far enough away to avoid the traffic.
Once you are all set, it is time to explore as many of Philadelphia's cultural and historical are just steps away. For example, the Philadelphia Museum of Art, Rodin Museum, Academy of Natural Sciences, and the Franklin Institute are all right in this vicinity. In between visiting all of these awesome spots, make sure you take in the scenery along the Schuylkill River.
If you are feeling adventurous, be sure to check out the Eastern State Penitentiary. This really old prison is an awesome site and has been closed for many years. Since its closing in 1971, it has been open for tours and is a truly unique attraction.
Best place to stay in Fairmont
Sonder Sixteen Hundred. Address: 1600 Callowhill Street, Philadelphia, PA 19130, United States of America.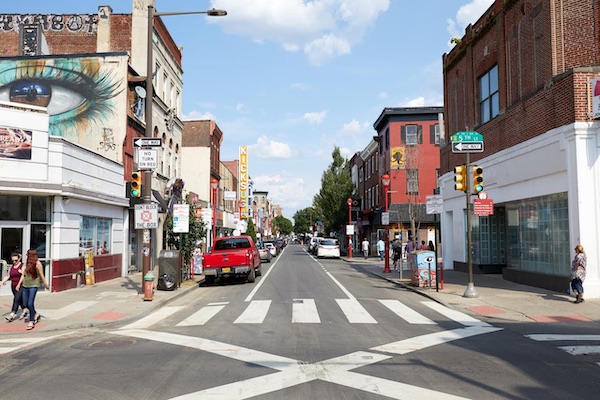 Bella Vista
A true artsy focal point of Philly is located in Bella Vista. This neighborhood is paired up with Queen Village and offers its visitors a look into the fun and not-so-serious part of the city. The biggest attraction in Bella Vista is the Italian Market that has been located here for over 100 years. Now, it still runs strong and has butchers, homemade baked goods, food stands, and more! Spending a few hours discovering the markets and eating some local cuisine is a fantastic plan.
Other than the market, there are many public art pieces that give Bella Vista its contemporary vibe. Complimenting this idea is the stretch of bars and restaurants that are very appealing, especially to young people. Plus, the well-known Jim's Steaks is just one of the many restaurants located in Bella Vista. Overall, staying here will give you a little bit of everything and will allow you to see a different side of Philly.
Best place to stay in Bella Vista
Sonder The Queen Hotel. Address: 628 South 5th Street, Philadelphia, 19147, United States of America.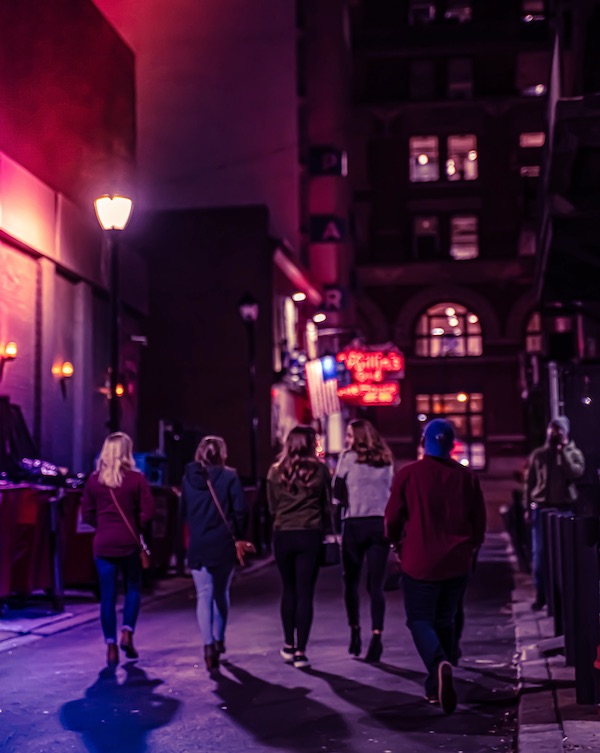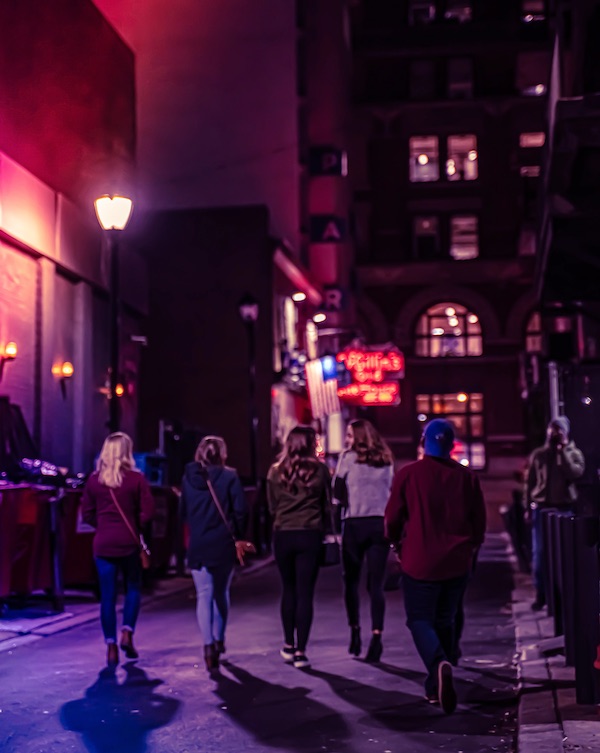 Fishtown
The nightlife capital of Philadelphia is the area shared by Fishtown and Northern Liberties. On a normal day, tons of restaurants bring everything from fine dining to hole-in-the-wall offerings. Once the sun goes down, Fishtown comes alive through the various bars and nightclubs. During the summer especially, the streets will be filled with live music and good vibes.
If going out on the town isn't your style, the bars are complimented with cafes, bookstores, and small shops. Therefore, Fishtown isn't only for the partiers as just about anyone who can stay here. In fact, La Colombe's flagship location is in this neighborhood. La Colombe is a well-known coffee company so be sure to stop by, sample some roasts, and pick up some of your favorite coffee.
Along with a coffee roastery and shop, there is a big brewery located here as well. The Yards Brewing Company is stationed here and holds tons of tastings and sells their product.
Best place to stay in Fishtown
Wm. Mulherin Son's Hotel. Address: 1355 N Front St, Philadelphia, PA 19122, USA.
Cheaper alternative:
Lokal Hotel Fishtown. Address: 1421 N Front St, Philadelphia, PA 19122, United States of America.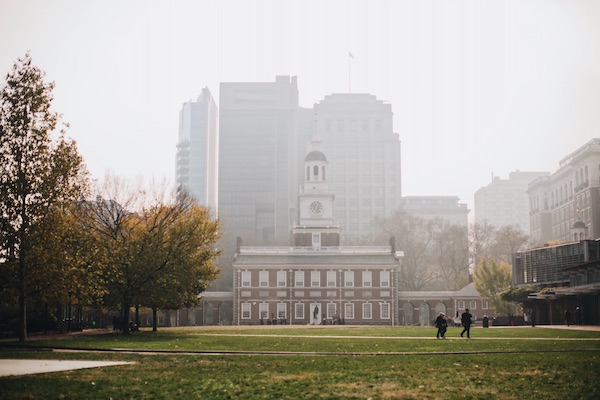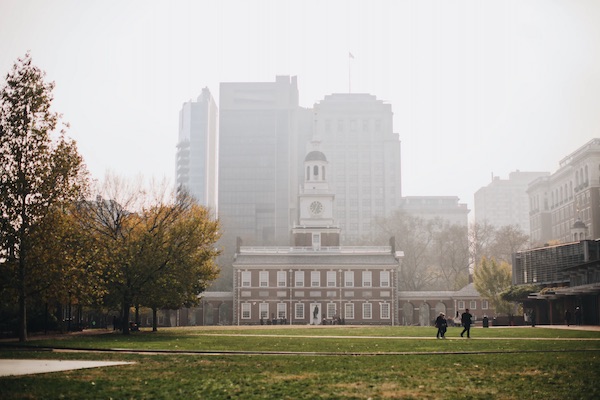 Old City
Now, we are left with Old City. This is where the iconic Philadelphia attractions are located. The beautiful cobblestone streets are interwoven with some of the country's most well-known sites.
To start, the Independence Hall is in Old City. This is where our Founding Fathers made some of the most important decisions in American History. Located right down the street is the famous Liberty Bell that once hung in Independence Hall. Now, it is its attraction that is a must-see. Some of the more underrated attractions include the Betsy Ross House, the African American Museum in Philadelphia, the Museum of the American Revolution, and the Constitution Center.
There is too much to do in just one day. That shows just how much there is to do in Old City. In addition to historical sites, there are some fantastic shopping opportunities in local shops and malls. To see the true essence of Philly, you should spend a lot of time in Old City, even if you choose to stay somewhere else.
Best place to stay in Old City
Kimpton Hotel Monaco. Address: 433 Chestnut St, Philadelphia, PA 19106, USA.

Where travel critics stay in Philadelphia
Want to know where travel critics from publishers like The New York Times, Frommer's, Fodor's and Lonely Planet stay in Philadelphia? Check out our overview of all recommended hotels, hostels and B&Bs in Philadelphia.
Budget
Warwick Hotel Rittenhouse Square.
"As in the old days of hotels, all you need is under one roof in the historic Warwick Hotel Rittenhouse Square: 301 stylish rooms, three restaurants (a formal steak house, inventive Mediterranean restaurant, casual café/bistro), a hair salon and hi-tech fitness centre." — Telegraph.
Address: 220 S 17th St, Philadelphia, PA 19103, USA.
Mid-range
"Located in a very central spot formerly occupied by the Four Seasons, The Logan Hotel opened in December 2015 after a thorough redesign. Note the massive chandelier constructed from portraits of famous Philadelphians in the foyer." — New York Times.
Address: 1 Logan Square, Philadelphia, PA 19103, USA.
Luxury
"A five-star – excuse me, make that five–diamond – hotel on Rittenhouse Square. Rooms have marble baths. Of the downtown options with a pool, this is one of the nicest." — Lonely Planet.
Address: 210 W Rittenhouse Square, Philadelphia, PA 19103, USA.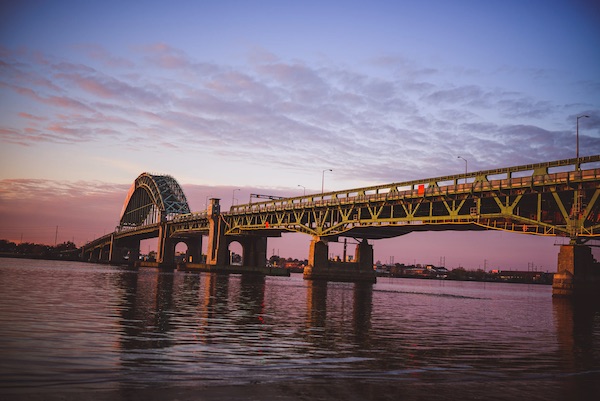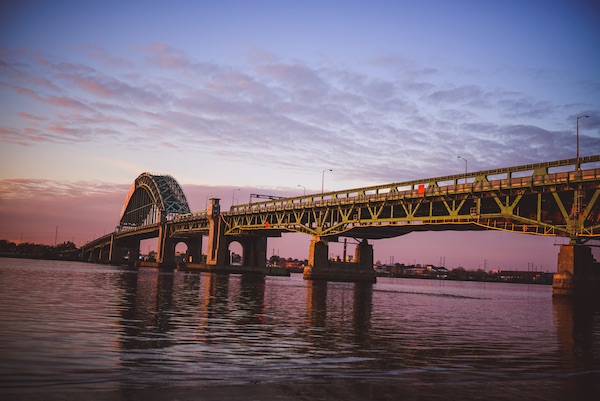 FAQ: Philadelphia hotel tips
Looking for the best budget, boutique, or luxury hotel in Philadelphia? Or maybe you're a backpacker looking for an excellent hostel? Want to know which Philadelphia hotel serves a great breakfast? Here are the answers to all those and other questions about where to stay in Philadelphia.
What is the best budget hotel in Philadelphia?
If you're looking for a cheap hotel in Philadelphia, then book The Alexander Inn. It's an excellent budget hotel offering great value for money. It's in a good location, it's been recommended by travel experts and the hotel has excellent customer reviews. Also make sure you read our shortlist of the best cheap hotels in Philadelphia.
What is the best boutique hotel in Philadelphia?
You like some luxury but don't like the famous chain hotels. If you're looking for the best boutique hotel in Philadelphia, you should check out Roost East Market. It's a very cool hotel that has been highly recommended by travelers and experts. Also check out our list of the best boutique hotels in Philadelphia, it's a manually curated list of the most unique and romantic hotels in the city.
What is the best luxury hotel in Philadelphia?
If money isn't a problem and you're looking for a luxury hotel in Philadelphia, then go for Four Seasons Hotel. The hotel offers excellent service, it's in a top location, it has been rated very highly by previous guests and renowned travel critics have recommended it. Also make sure you read our shortlist of the best luxury hotels in Philadelphia, it's a manually curated list of the most exclusive 5-star hotels in the city.
How much does it cost to stay in a Philadelphia hotel?
For a 3-star hotel, you have to pay around $210 per night and for a 4-star hotel, you would be looking at $270 per night. If you're after a luxury 5-star Philadelphia hotel then you can expect to pay around $520 per night.
Which Philadelphia hotel serves great breakfast?
Try Alexander Inn Hotel if you're looking for a delicious breakfast at a hotel in Philadelphia. The hotel has excellent customer review ratings for breakfast.
Which Philadelphia hotels are the best for families?
If you're looking to stay in Philadelphia with your family, then try The Rittenhouse Hotel. The hotel has excellent review ratings by families.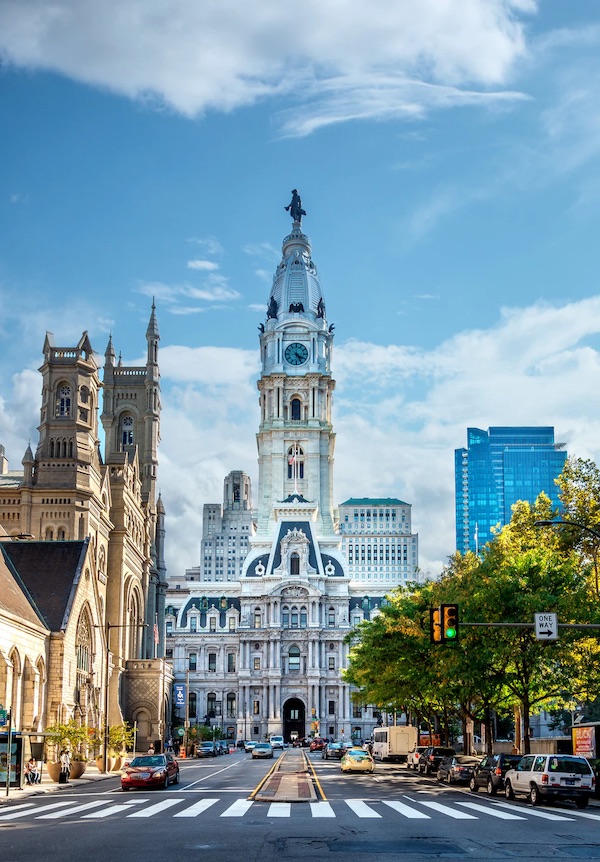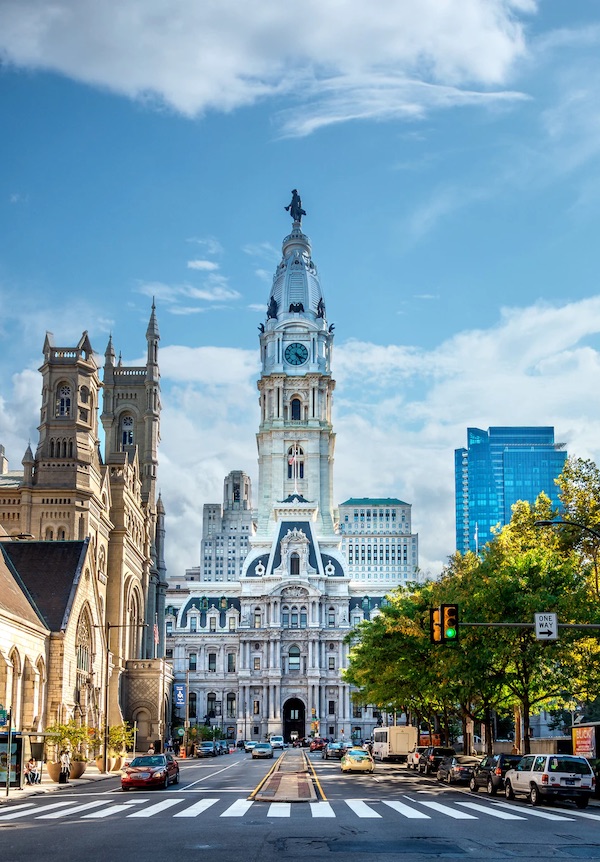 Best things to do in Philadelphia
There are a lot of things to do in Philadelphia and surrounding areas, including day trips, attractions, museums, sightseeing tours and many other activities. Here's our list of 3 things you should definitely do when you're in and around Philadelphia:
The Constitutional Walking Tour of Philadelphia
Discover the birthplace of America on this guided walking tour through the country's most historic area in Philadelphia. Price: $19. More info.
Philadelphia: Hop-on Hop-off Bus Tour
Journey through the history of the United States of America aboard the hop-on hop-off sightseeing bus in Philadelphia. Jump off at any of the 27 stops to visit sights such as Independence Hall and Ben Franklin's Grave. Price: $35. More info.
Philadelphia Segway Tour
Experience Philadelphia like never before on this educational and entertaining guided small-group Segway tour. Price: $59. More info.
More things to do in Philadelphia
Deciding where to stay in Philadelphia
Let's recap what we just learned in this article. We've covered the best areas of Philadelphia above. Now you can decide where to stay while visiting!
Top 5 neighborhoods to stay in Philadelphia
East Passyunk
Old City
Bella Vista
Fishtown
Fairmont
As you have seen in this travel guide, there are a lot of things to explore, and deciding where to stay in Philadelphia is important. Whether you stay in East Passyunk, Old City, Bella Vista, Fishtown or Fairmont, all those neighborhoods are in good locations.
The atmosphere of the area, whether you travel for leisure or business, whether you travel with your family or friends, and proximity to the attractions you prefer to visit should probably be the deciding factors. Whatever your preference is, you'll have a great time in Philadelphia.
Check out our other guides about the best places to stay in Philadelphia:
Boutique hotels in Philadelphia