The Netherlands may be a country that is on the smaller side, but that does not mean it is not filled with beauty and exciting adventure. Amsterdam is the capital, so it is one of the main cities in the Netherlands. Amsterdam thankfully has several incredible hostel options throughout it. Today, we are going to go over an in-depth guide to some of the best hostels you can find in Amsterdam.
Amsterdam is a city in the lovely country of the Netherlands. When you think of Amsterdam, bicycles, the Red Light District, and tulips may come to mind. Amsterdam really is bursting with so much beauty, though. There are canals that wind all through the city, some of the most amazing museums in the whole world, and ridiculously friendly locals. One of the very best times of year to visit Amsterdam is in the spring, specifically in May, because the city is covered in gorgeous and vibrant tulips.
The Van Gogh Museum and the Anne Frank House are both located within Amsterdam, and they are both an absolute must-see when spending any time in this city. Some culinary classics of Amsterdam include their version of pancakes, called pannenkoek in their country, and raw herrings, which is a type of fish. Amsterdam is also one of the most environmentally friendly countries in the whole world, even though it is very densely populated. Amsterdam has a unique and special charm about it that makes travelers constantly fall in love with it.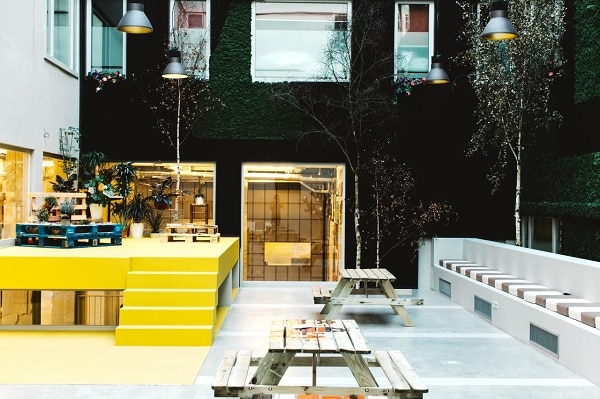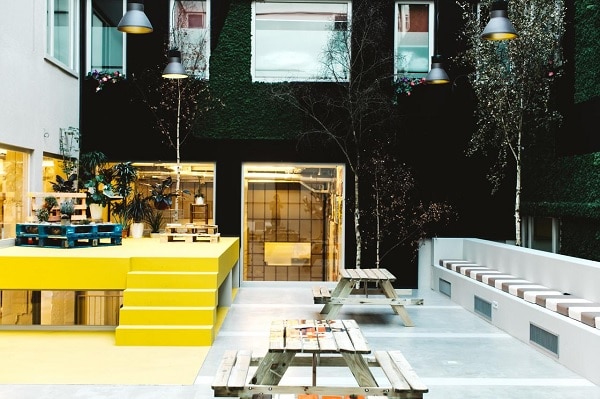 ClinkNOORD
The first hostel up on our list is ClinkNOORD, which is situated just outside of the main city of Amsterdam. You will have everything you need and then some at ClinkNOORD, like a café, bar, community kitchen, and an expansive library. There is a free ferry that is in very close proximity to the hostel that can take you to the Centraal Station in a short amount of time if you need to get there. The atmosphere of this hostel is both modern and artsy, and it is kept superbly clean.
When it comes to the rooms at ClinkNOORD, you can either decide between a private solo room or a shared room with bunk beds. The shared rooms all typically have a bathroom within them, and there are lockers conveniently provided if you want to safely stow your luggage away-just make sure to bring your own padlock!
Hostel details
Address:
Badhuiskade 3, 1031 KV Amsterdam, The Netherlands.
Guest rating:
4.2 out of 5.
Price per night:
from $21.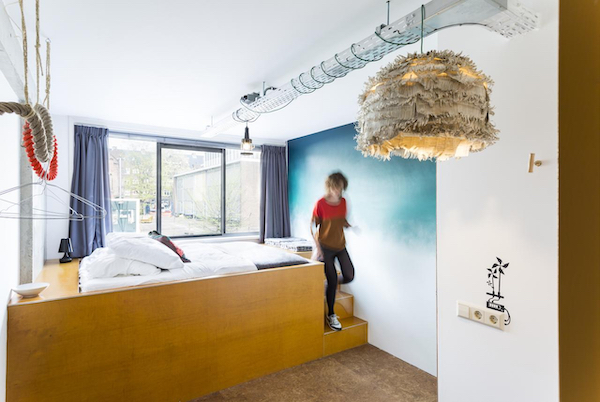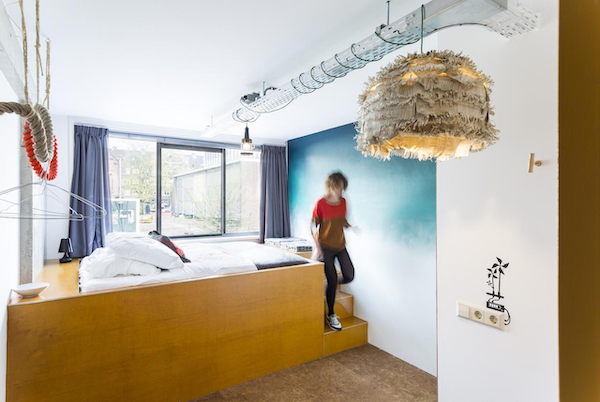 Ecomama
Up next on our list is Ecomama, which is another very conveniently located hostel. Ecomama can be found near the heart of the city, as it is only a short walk to Dutch National Opera & Ballet. You will be provided with spacious rooms, certain free food, a communal kitchen space, lounging areas, and a lovely terrace. There is also a bar you can hang out and possibly meet some fellow travelers at, as well.
The rooms at Ecomama range from either private rooms or shared rooms with bunk beds. You can choose between either mixed or same-sex shared rooms, so you can be accommodated with whatever you are most comfortable with. You can rest assured that you will have ample space within Ecomama, and the staff will ensure you are met with friendliness and cleanliness.
Hostel details
Address:
Valkenburgerstraat 124, Amsterdam Centrum, 1011 NA Amsterdam, The Netherlands.
Guest rating:
4.3 out of 5.
Price per night:
from $33.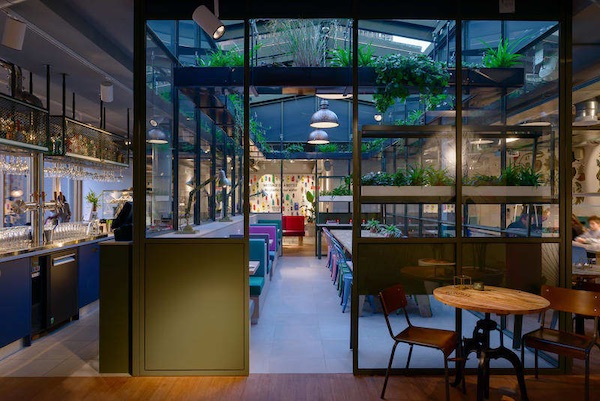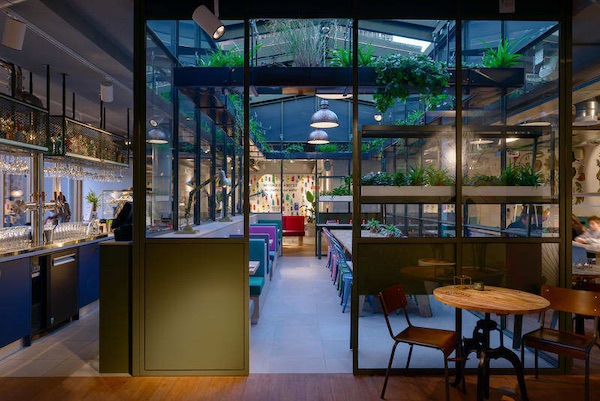 Stayokay Amsterdam Vondelpark
Stayokay Amsterdam Vondelpark overlooks the stunning Vondelpark, which happens to be the largest park in the city of Amsterdam. The hostel offers a very cozy and clean atmosphere with many amenities, and it is located incredibly close to two of the most popular museums in Amsterdam. You can rent bicycles and take a free walking tour if your heart desires while staying at this hostel. You are also welcome to enjoy board games, books, and a common room that is provided here.
The rooms at this hostel vary from private, mixed, or same-sex, but whichever kind you opt for you are guaranteed to have plenty of space, a clean and comfortable bed, lockers, and a bathroom available in your room.
Hostel details
Address:
Zandpad 5, 1054 GA, Amsterdam, The Netherlands.
Guest rating:
4.6 out of 5.
Price per night:
from $20.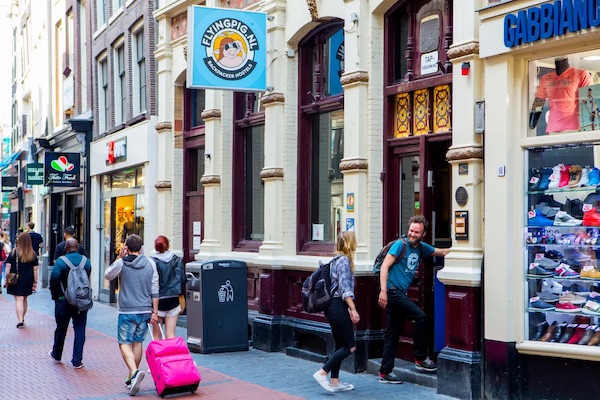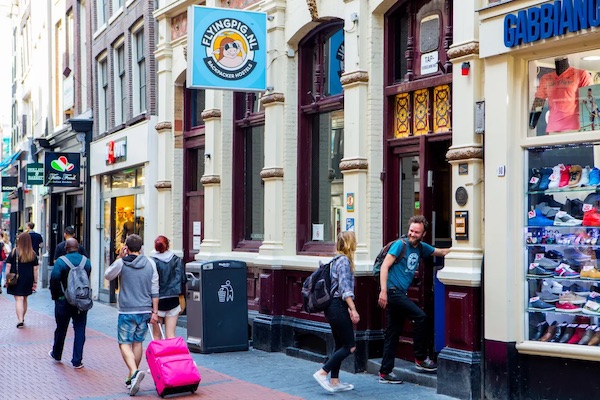 Flying Pig Downtown
The Flying Pig Downtown is a hostel where you can both find outstanding fun and comfort. This hostel is situated right near downtown Amsterdam, and it boasts a lounge and a bar where DJ sets are often held, so you can safely have fun where you are staying, as well. There is a kitchen available for guests to use if you would rather cook, or you can buy an affordable breakfast or lunch in the café.
There are mixed, female-only, or private rooms available at the Flying Pig Downtown. The private rooms come with their own mini-fridge and television, and the shared rooms have enjoyable bunk beds that are equipped with a reading light. You will be given fresh linens no matter what style of room you choose, though.
Hostel details
Address:
Nieuwendijk 100, 1012 MR, Amsterdam, The Netherlands.
Guest rating:
4.4 out of 5.
Price per night:
from $28.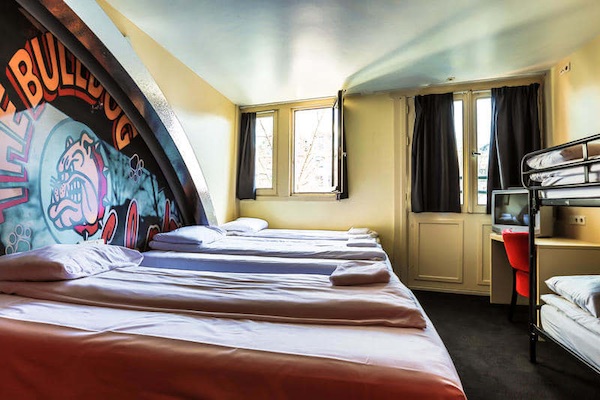 The Bulldog Hostel
Last up on our list we have the Bulldog Hostel, which is helpfully located right near downtown, and very close to the Red Light District. The Bulldog Hostel is infamous for being a super fun time, but while still being relaxed and always kept clean at the same time. There is a café, DVDs for a night in, laundry facilities, and a terrace all available to guests.
You can find both private and shared rooms at the Bulldog Hostel, with lockers and bathrooms conveniently situated in your quarters. If you opt for a private room, they do have televisions equipped and safes handy, and all visitors regardless of the room style are given linens and towels for free during their stay.
Hostel details
Address:
Oudezijds Voorburgwal 220, Amsterdam, The Netherlands.
Guest rating:
4.4 out of 5.
Price per night:
from $42.
This concludes our guide to the best hostels to book within Amsterdam. Regardless of where you choose to stay, you will be rewarded with phenomenal memories of the beautiful Netherlands.
About our Amsterdam hostel recommendations
Whether you're a solo traveler looking for a private room, or a backpacker traveling around in a group wanting to stay in a cheap and cozy dorm, above you will find the best hostels in Amsterdam for all your needs.
Please note, we only list hostels on our website that have an aggregated guest review rating of at least 4.0 out of 5. We aggregate all reviews from different booking sites and other unbiased review websites. Hence, you can be certain all hostels listed above offer an excellent value-for-money stay in Amsterdam.
Best price guarantee
For our hostel recommendations, we work together with Booking.com and Hostelworld. These partnerships don't have any influence on the recommendations we make or on the order in which our recommended hostels are listed. The reasons why we have chosen to partner with these companies is that they're trustworthy, offer excellent service and they both apply the best price guarantee. This means you can claim a refund for the difference if you find your reservation cheaper on another website. It has to be for the same property, accommodation type, dates, cancellation policy and conditions, otherwise, you can't claim the refund for the difference. If you book through Booking.com then all you need to do is contact them at least 24 hours before your check-in date. If you book through Hostelworld you must claim the refund within 24 hours after you made the booking.
Top 5 hostels in Amsterdam
To summarize again, based on thousands of guest reviews, these are the best hostels in Amsterdam:
Why you should be careful when booking the cheapest hostel available
The cheapest hostels available are typically not in a great location. If you want to go sightseeing or go for a night out in central Amsterdam, you probably end up having to pay for public transport or a taxi to get there. So your stay could end up being more expensive compared to a stay in a central location. For first-time travelers, we recommend staying central anyway, but also for frequent visitors, it's probably worth it to pay a bit more to stay in a central location.
Another reason why you shouldn't stay at the cheapest hostel is that the people staying at the cheapest hostels are often not the people that can afford to travel like you. Because a very cheap hostel is often cheaper than renting a flat, these places tend to attract migrant workers or local misfits. That's probably not the crowd you want to hang out with, especially if you're a solo traveler looking for friends.
The third reason why you should avoid the cheapest hostels is safety. Some of the cheapest hostels don't check IDs, don't ask for signatures, or only accept cash at check-in. The hostel won't know who is actually staying there.
Lastly, the service at these hostels isn't great. For instance, if you choose to store your luggage, your bags will be unattended in a public space. It won't be recorded anywhere or tagged and stored in a locked room.
Get to know the city better and check out our other articles about Amsterdam:
Best cheap hotels in Amsterdam
Best boutique hotels in Amsterdam
Best luxury hotels in Amsterdam