When in Texas, Dallas is one of the must-visit cities that is calling your name. Dallas is one of the hubs of the south and has so much to offer to you while in the city. Whenever in Texas, making a point to visit Dallas is a good choice. Everything from aquariums to art museums to huge natural spaces in the city will provide you with plenty to do while in the area.
If taking in the nightlife and eating excellent food is a priority, Dallas has some fantastic areas to stay. On the flip side, if relaxing and learning about history is an excellent option that can be followed through in Dallas.
There is also excellent shopping and attractions for the whole family to enjoy. No matter what your agenda is, Dallas can deliver and exceed your expectations. Here are five of the best areas to stay while in Dallas!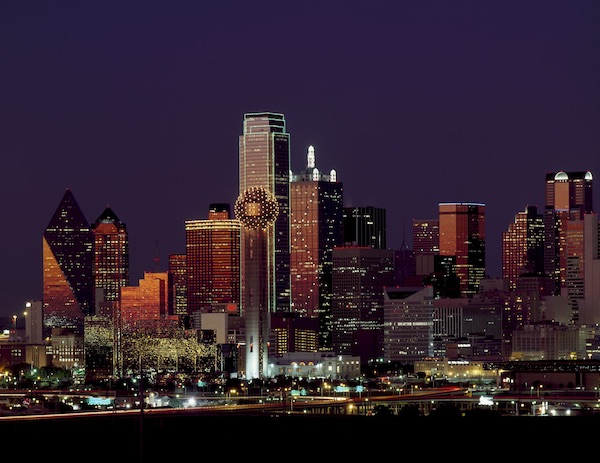 Downtown Dallas
The first and most popular, place to stay in Dallas is Downtown. This is where all of the nicest hotels and biggest attractions are. Staying Downtown will keep you in the hustle and bustle of city life. If you want to be going fast and be surrounded by a lot of people, this is where it happens.
A big attraction Downtown is Dealey Plaza, the place where President John F. Kennedy was assassinated. There are a big fountain and a memorial that will be a must-visit spot in the city. In addition to this, there are lots of historical sites and things to do while in Dallas. Plus, most of these attractions are Downtown.
If shopping is more your style, the Nieman Marcus flagship location is here along with tons of malls and shopping centers. When it is in season, there is an awesome Farmer's Market where hundreds of vendors bring fresh produce and homemade goods for you to enjoy.
Best place to stay in Downtown Dallas
Hotel The Adolphus. Address: 1321 Commerce Street, Main Street District, Dallas, TX 75202, United States of America.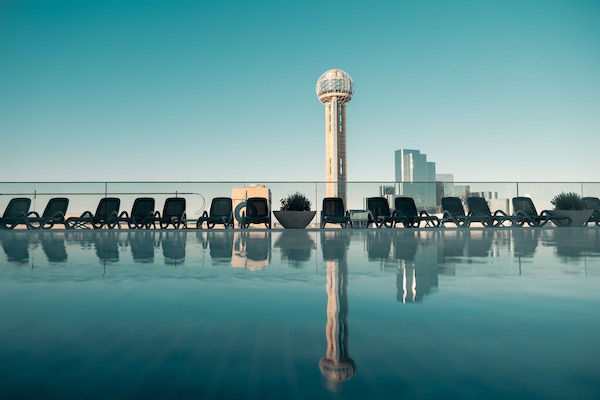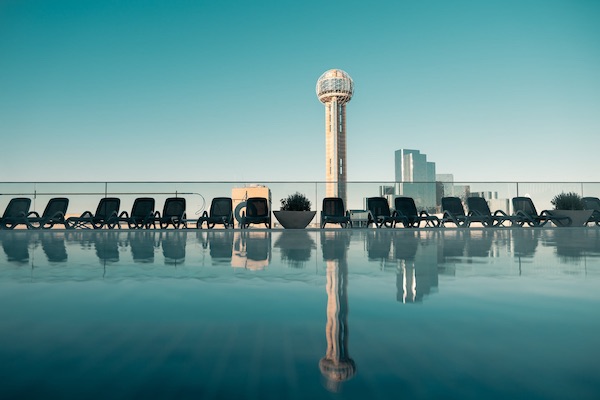 Uptown
As the name implies, the Uptown neighborhood sits directly above Downtown. Uptown is a great place for visits to stay without having to deal with the main city tourists. This is also where a lot of business is conducted, so it is a fairly urban area.
In the evenings, there are fantastic bars and restaurants open to offer great nightlife. Because of the vibrancy of Uptown, being social and going out is a staple of staying here.
The streets are lined with high-rises and condo complexes that house a lot of the business and work class families that call Dallas home. Therefore, Uptown has a very friendly and welcoming feel once you are there.
While in Uptown, some of the top attractions include taking the McKinney Avenue streetcar, having breakfast at one of the many cafes, and taking public transit to the other hotspots in Dallas. Uptown is quiet enough to be relaxing, but close enough to the rest of the city to have easy access.
Best place to stay in Uptown Dallas
Rosewood Mansion at Turtle Creek. Address: 2821 Turtle Creek Boulevard, Dallas, TX 75219, United States of America.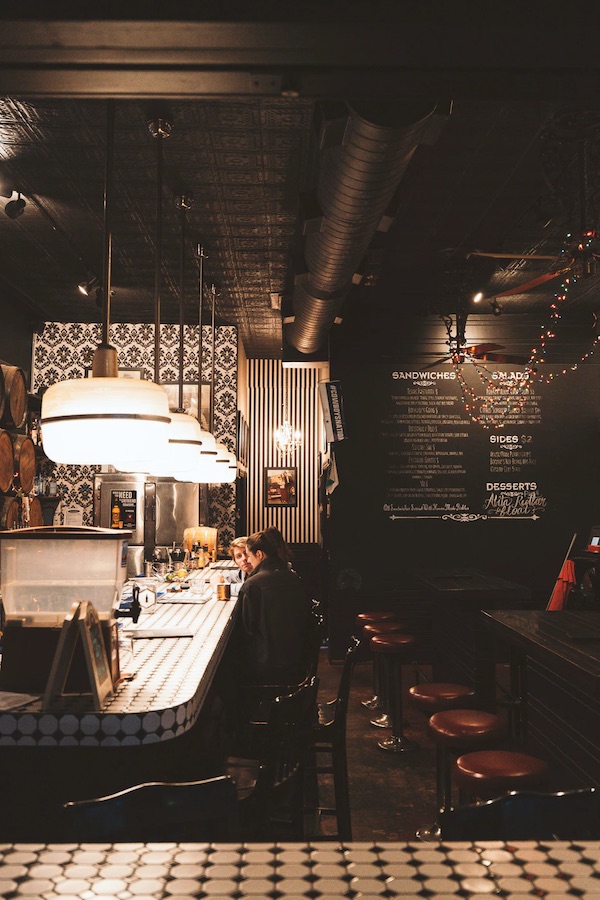 Bishop Arts District
The hub of nightlife in Dallas is the Bishop Arts District. From hopping night clubs to live music, the streets are full of interesting opportunities to let loose and have fun. Located just 10 minutes from Downtown, you will have quick access to the rest of the city when staying here.
This is also a super-diverse area where so many cultures are represented. The best way to experience different cultures is through food. Everything from fresh sushi to elegant Italian cuisine, to Mexican street food, is all right here. There is nothing better to do when having a night on the town than getting some of the best food available.
There are various social clubs and even the Texas Theatre. If enjoying the nightlife is at the top of your list, there is no shortage of things to do. Even if you don't choose to stay in the Bishop Arts District, it is still worth visiting in the evening to truly take in the area.
Best place to stay in Bishop Arts District
Canvas Hotel. Address: 1325 South Lamar, Dallas, TX 75215, United States of America. Please note, this hotel isn't in Bishop Arts District but the coolest hotel closeby.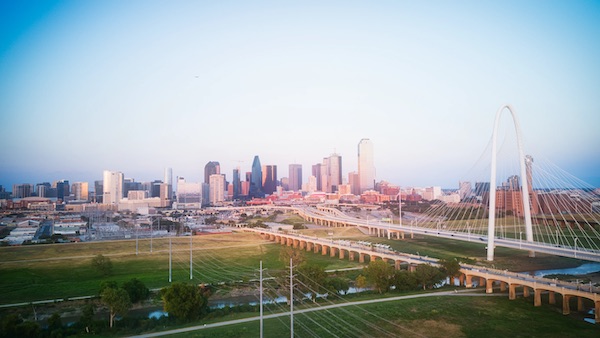 Highland Park
What is known as the upscale or "fancy" part of Dallas is Highland Park. This is where fine dining establishments and luxury shopping opportunities live. This is also where some of the wealthier Dallas residents tend to live. A great activity is just exploring the neighborhood and taking in the architectural beauty of Highland Park.
All of that considered, Highland Park is a great spot to walk around and enjoy the city. Along with the streets lined with cafes and shops, there are beautiful public parks and open areas that melts away the congestion that comes with being in a big city like Dallas. There are green spaces, ponds, and parks that provide an excellent area to relax. Be sure to see the huge set of granite teddy bears in Lakeside Park.
Along with the open, outdoor theme, there is an awesome outdoor mall that gives you even more shopping opportunities. This allows you to take your take and enjoy the great weather of Dallas.
Best place to stay in Highland Park
The Lumen Hotel. Address: 6101 Hillcrest Avenue, Dallas, TX 75205, United States of America.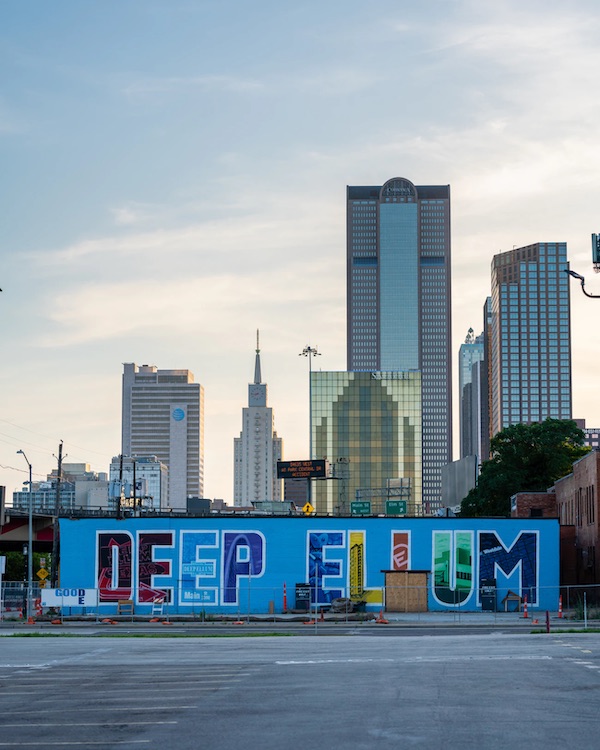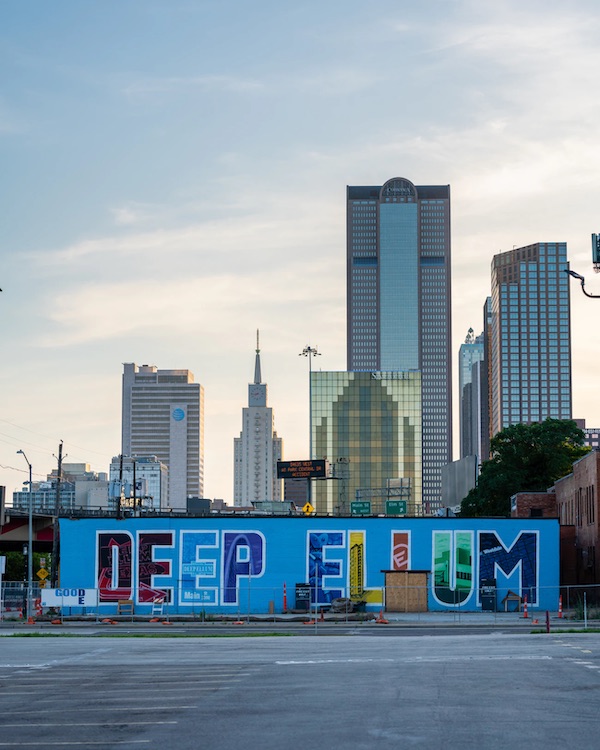 Deep Ellum
The final location on this list is the ever-exciting Deep Ellum neighborhood. This is another very social place to stay as the bustling nightlife is a focal point. This started as a very influential music area with jazz and old-time tunes in the early 1900s. Now, the area still provides live performances but has transformed into an all-encompassing social hub.
The cuisine is on another level here in Deep Ellum. Some of Texas's best barbeque can be found right here. In addition to this southern staple, gourmet burgers and delicious tacos are engrained in Deep Ellum's identity. You will not be disappointed as the businesses in this neighborhood have a lot of pride in the quality of their food.
This is an excellent place to truly take in Dallas's culture. During the day, you can explore the neighborhood and do some shopping. Then, once the sun goes down, go to the heart of the town and have some fun with your loved ones!
Best place to stay in Deep Ellum
Kimpton Pittman Hotel. Address: 2551 Elm Street, Deep Ellum, Dallas, 75226, United States of America.

Where travel critics stay in Dallas
Want to know where travel critics from publishers like The New York Times, Frommer's, Fodor's and Lonely Planet stay in Dallas? Check out our overview of all recommended hotels, hostels and B&Bs in Dallas.
Budget
"It would be hard for this ultramodern concrete re-imagining of what was originally a 1960s motel, across from SMU, to live up to the local hype. But you have to love the parade of poodles and shih tzus through the lobby, the video library and the strong coffee in the morning." — Lonely Planet.
Address: 6101 Hillcrest Avenue, Dallas, TX 75205, United States of America.
Mid-range
"Some hotels fill common areas with high-priced art in an attempt to impress well-heeled clientele. But few hoteliers have the vision to pick pieces that stop you dead in your tracks. That's one of the things that makes Zsa Zsa as glamorous as the Gabor I like to imagine this hotel is named for." — Frommer's.
Address: 2332 Leonard Street, Uptown Dallas, Dallas, TX 75201, United States of America.
Luxury
"Uptown was the logical choice for Dallas's latest luxury hotel, surrounded by high-dollar high-rise condos and other elite lodging options, dozens of fine restaurants, and upscale shopping. The hotel opened in mid-2007 and has sleek yet comfortable furnishings and awesome views of Downtown." — Fodor's.
Address: 2121 McKinney Avenue, Uptown Dallas, Dallas, TX 75201, United States of America.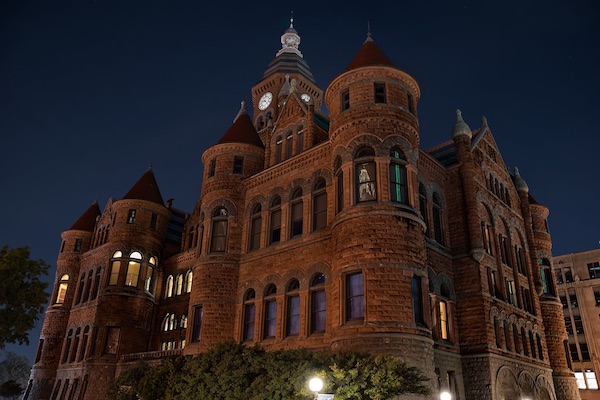 FAQ: Dallas hotel recommendations
If you're looking for a budget, boutique, or luxury hotel in Dallas, or maybe your travel plans require a splendid hostel? Want to know which hotel serves the best breakfast? Here are all those answers and more about where to stay in Dallas.
What is the best budget hotel in Dallas?
If you're looking for a cheap hotel in Dallas, then book Hampton Inn and Suites in Dallas East. It's an excellent budget hotel offering great value for money. It's in a good location, it's been recommended by travel experts and the hotel has excellent customer reviews. Make sure you check our shortlist of the best cheap hotels in Dallas.
What is the best boutique hotel in Dallas?
You like some luxury but don't like the famous chain hotels. If you're looking for the best boutique hotel in Dallas, you should check out The Adolphus. It's a very cool hotel that has been highly recommended by travelers and experts. Also check out our list of the best boutique hotels in Dallas, it's a manually curated list of the most unique and romantic hotels in the city.
What is the best luxury hotel in Dallas?
If money isn't a problem and you're looking for a luxury hotel in Dallas, then go for Rosewood Mansion at Turtle Creek. The hotel offers excellent service, it's in a top location, it has been rated very highly by previous guests and renowned travel critics have recommended it. Make sure you check our shortlist of the best luxury hotels in Dallas, it's a manually curated list of the most exclusive 5-star hotels in the city.
How much does it cost to stay in a Dallas hotel?
The average prices for a 3-star hotel in Dallas are $120 per night. For a 4-star hotel you can expect to pay around $185 per night and if you're looking for a luxury 5-star hotel in Dallas, then you probably have to pay around $350 per night.
What is the best Dallas hotel for couples?
If you're looking for a romantic getaway and have some money to spend, then go to Hotel The Ritz-Carlton. The hotel has some excellent customer reviews from couples.
Which Dallas hotel offers great views?
If you want a room with a view over Dallas then try Hotel The Ritz-Carlton. Customers have given excellent reviews for views from the hotel.
Best time to visit Dallas
The best time to visit Dallas is from March to May. During this time, the weather is pleasant and the days are sunny. The average temperature during this period is around 70-80 degrees Fahrenheit. The city also hosts several festivals and events during this time, such as the State Fair of Texas and the Dallas International Film Festival.
The hot summer months of June to August can be a bit too much for many visitors, as temperatures can reach up to 100 degrees Fahrenheit.
Winter months can also be cold, with temperatures dropping to even below freezing on some nights. During the autumn months, the temperatures are mild, ranging from the mid-60s to mid-70s. The climate is perfect for outdoor activities such as exploring the city's many parks, as well as visiting attractions such as the Dallas Arboretum and Botanical Garden. Additionally, the city is home to a variety of art and cultural festivals during this period.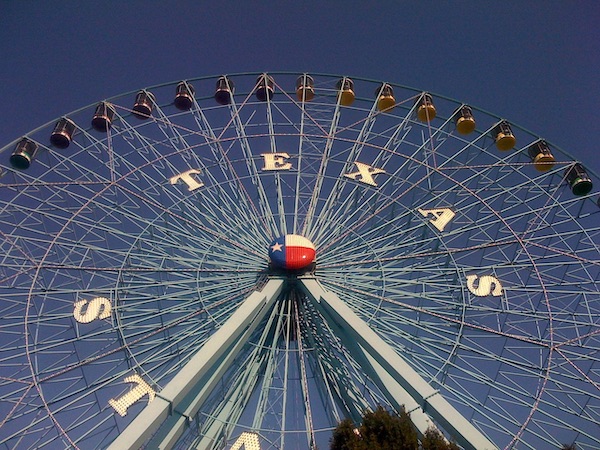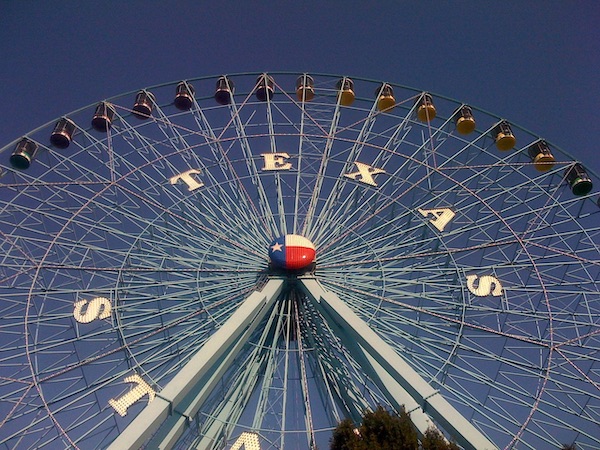 Best things to do in Dallas
There are a lot of things to do in Dallas and surrounding areas, including day trips, attractions, museums, sightseeing tours and many other activities. Here's our list of 3 things you should definitely do when you're in and around Dallas:
JFK Assassination and Museum Tour with Lee Harvey Oswald Rooming House
See the site where the infamous shooting occurred on this special historical tour to Grassy Knoll and the Kennedy Memorial; separate the facts from the theories with the help of your guide, who will walk you through that day and its aftermath. Price: $77. More info.
Welcome to Dallas 3-Hour Small Group Tour by Van
Get a complete overview of Dallas on this 3-hour small-group tour by air-conditioned van. Visit the famous landmarks of this renowned city. Your local guide will provide you with insider knowledge about the city's top historic sites and monuments. Price: $55. More info.
2-Hour Historic Dallas Segway Tour
Explore Dallas in style on a 2-hour Segway tour that takes in historic landmarks and other important sites throughout the downtown. Price: $59. More info.
Deciding where to stay in Dallas
In conclusion, this travel guide has covered the best areas and hotels in Dallas and how to get around. Now it is up to you to decide which area suits your needs the most.
Top 5 areas to stay in Dallas
Downtown
Uptown
Deep Ellum
Bishop Arts District
Highland Park
As you have seen in this travel guide, there are a lot of things to explore, and deciding where to stay in Dallas is important. Whether you stay in Downtown, Uptown, Deep Ellum, Bishop Arts District or Highland Park, all those neighborhoods are in good locations.
The atmosphere of the area, whether you travel for leisure or business, whether you travel with your family or friends, and proximity to the attractions you prefer to visit should probably be the deciding factors. Whatever your preference is, you'll have a great time in Dallas.
Check out our other guides about the best places to stay in Dallas: