There are a couple of big, awesome cities in the state of Texas alone. Right along with Houston and San Antonio, there is Dallas. Home to four professional sports teams, insanely good food, and immense culture, there is a reason why Dallas is such a cool place to visit.
There is a lot of value that comes with visiting Dallas, especially in a boutique hotel. Texas at large is known for being very affordable and friendly to visitors. So, if you are looking for a big city experience while also being able to do it on your budget, this is a great option for you.
Although boutique hotels aren't always the cheapest accommodations, they do provide a lot of value to your hard-earned dollar. You will have a more inclusive, personal experience to ensure that you are not lost in the big city hustle and bustle. Here are five of the best boutique hotels in all of Dallas!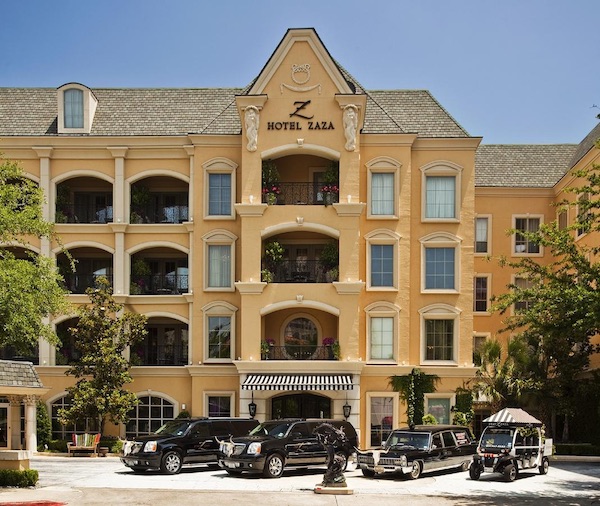 Hotel Zaza Dallas
To kick off our list of the best boutique hotel options in all of Dallas, we have the Hotel Zaza. This is a hidden oasis that is unlike any other experience found with the big hotel chains. This French establishment brings you away to Europe while also drawing on traditional Texas themes.
This is in uptown Dallas, so there are some really cool features right nearby. Even if you want to explore the rest of the city, you aren't too far away.
You will have quick access to the Dragonfly restaurant downstairs as well as an awesome swim-up bar on the pool. So, your time spent at the Zaza will be well worth it!
Hotel details
Address: 
2332 Leonard Street, Uptown Dallas, Dallas, TX 75201, United States of America.
Guest rating:
4.6 out of 5
Price per night:
From $210

Canvas Hotel
Fitted with just about 70 total rooms, the Canvas Hotel is a little patch of paradise amongst the artsy district of Dallas. This subculture of art and good taste is mirrored through in the rooms as art hangs on the walls and is shown through the themes.
One of the coolest features out of any boutique hotel on this list is the rooftop pool and social area. There is no better way to see the city than being in a gorgeous pool that looks directly at the beautiful skyline.
Even if you do not want to swim, there are lounge chairs and open areas to simply enjoy the good weather and spend a great evening with loved ones.
Hotel details
Address: 
1325 South Lamar, Dallas, TX 75215, United States of America.
Guest rating:
4.2 out of 5
Price per night:
From $130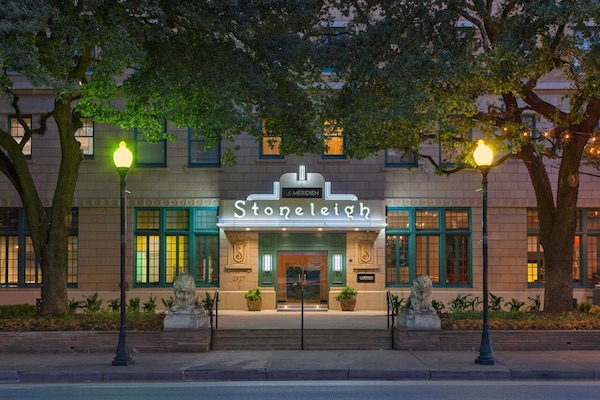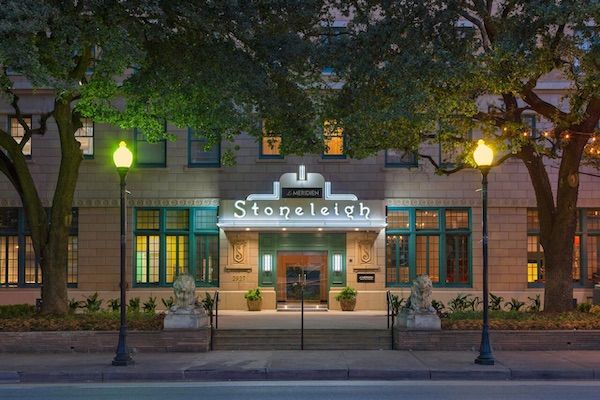 Le Meridien Dallas, the Stoneleigh
Escape into the Roaring Twenties by staying at Le Meridien Dallas, the Stoneleigh. This is an ArtDeco spot that takes you back into time. Despite the appearance of a hotel from 100 years ago, it is updated with all of the things you would need and want in a modern establishment.
This is also an Uptown spot that sits just north of Dallas's downtown area. So, using a rental car or public transportation, reaching the hotspots of the city is quite easy.
There are 170 total rooms, so this is a moderately-sized boutique hotel that brings you some great value. One of the best ways to decompress and relax is by visiting the spa. You can get an awesome treatment and shed some stress. If you cannot commit enough time for that, hop in the sauna and sweat out some of your worries.
Hotel details
Address: 
2927 Maple Avenue, Uptown Dallas, Dallas, TX 75201, United States of America.
Guest rating:
4.4 out of 5
Price per night:
From $170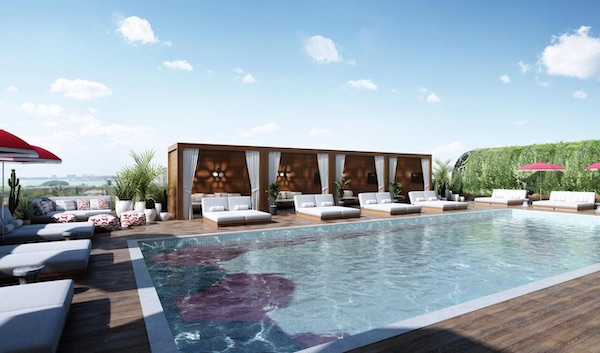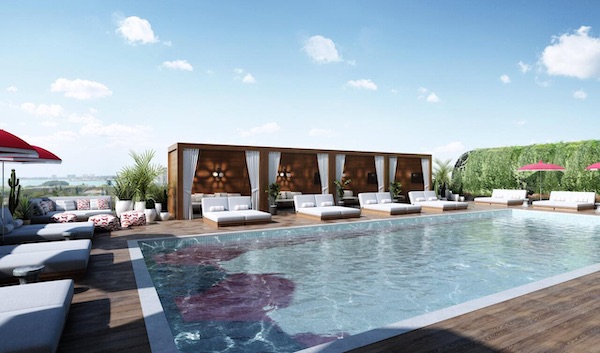 Virgin Hotels Dallas
One of the largest boutique hotels on this list is the Virgin Hotels Dallas. With 268 rooms, there is a lot going on, but the main aspects that make boutique hotels great are still present. You still get fantastic customer service and access to cool amenities.
One of these cool amenities is the rooftop terrace that features lounge areas and a bar. This is a fantastic spot to decompress, relax, and enjoy a drink with your loved ones. This is also coupled with the outdoor pool as the coolest aspect of staying at the Virgin Hotels Dallas.
Hotel details
Address: 
1445 Turtle Creek Blvd, Dallas, TX 75207, United States of America.
Guest rating:
4.4 out of 5
Price per night:
From $183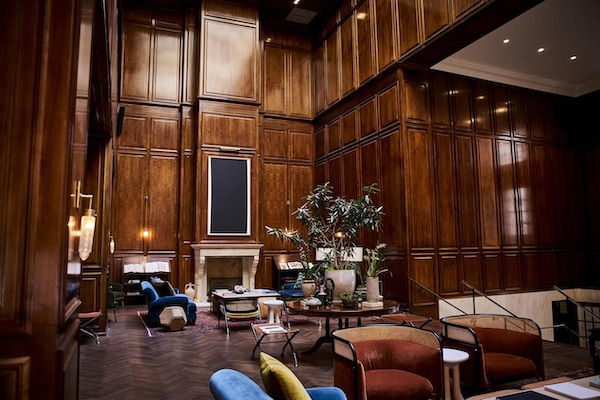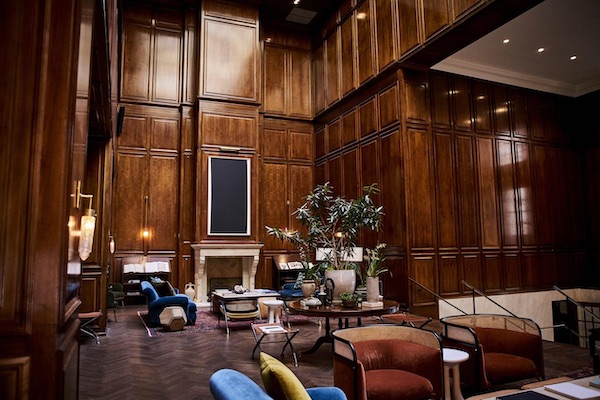 The Adolphus
Last, but certainly not least, there is the Adolphus. This is also one of the most luxurious spots in Downtown Dallas. When your budget isn't really an issue, spending some extra money and staying here is a great idea.
More specifically, the Adolphus is located in the arts district of Downtown, and that is present from the moment you enter the area. This is one of the coolest spots to explore and spend time finding new things to do and see.
All the works are packed into this hotel. A gym, business areas, great rooms for you to stay in, and much more are found here.
Hotel details
Address: 
1321 Commerce Street, Main Street District, Dallas, TX 75202, United States of America.
Guest rating:
4.7 out of 5
Price per night:
From $195
About our boutique hotel recommendations in Dallas
We are a travel research company. We help you discover the best boutique hotels in Dallas by researching the internet for you. It's not just our opinion, it's the opinion of many travelers who have been there before you. We make it easy for you to find out about cool design hotels and unique design hotels in the city. Some of them might be so romantic you might not want to leave your room.
Please note, we only list hotels that have an aggregated guest review rating of at least 4.0 out of 5. We aggregate all reviews from different booking sites and other unbiased review websites. Hence, you can be certain all hotels listed above offer you a great stay in Dallas.
Best price guarantee
We partner with Booking.com and Hotels.com to provide you with the lowest price guarantee on your stay in Dallas! Both those websites offer price matching. That ensures that you are paying the lowest price available online. If you find a cheaper offer on another website for the same cool hotel in Dallas at least 24 hours before check-in, contact them to claim a refund of the difference!
Top 5 boutique hotels in Dallas
Before you go, let's summarize this guide. Based on thousands of guest reviews and tips from travel experts, these are the best boutique hotels in Dallas:
More Dallas tips
If you like our guide above, you should also check out our other articles about Dallas: