Especially in modern times, Russia is becoming more and more of a tourist destination. Now that historical features can stand beside modern and upgraded aspects, there is a lot of attention to the area.
No list of places to visit in Russia is complete without Moscow being at the very top. Moscow is a hub for Russian culture, cuisine, and history. While this was not necessarily the destination it is today a few decades ago, Moscow is now far more approachable.
One of the coolest ways to stay in Moscow is in a boutique hotel. Boutique hotels are usually smaller, more local spots that can bring a tremendous amount of value to your stay.
Here are three of the best boutique hotels located in Moscow!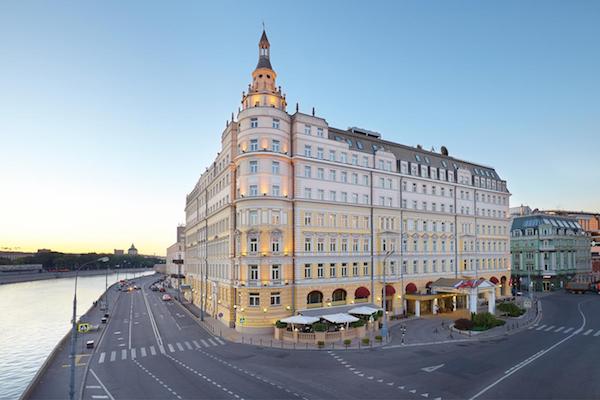 Hotel Baltschug Kempinski
The first boutique spot on our list is Hotel Baltschug Kempinski. Known to some as Elton John's favorite hotel in Moscow, this location has a tremendous reputation and can really deliver a quality experience. From the moment you see it from the street, its commanding presence is felt.
When walking inside, rooms are surprisingly modern and updated. So, you are getting a luxurious experience from the moment you check-in. Now, this is fairly larger by boutique standards, which tend to harbor smaller capacities. There are 227 rooms, so this hotel can afford to bring the heat with the amenities that come along with the stay.
Depending on your needs and wants in a stay, a larger capacity could be a con rather than a pro. Sometimes you are in search of a smaller, more exclusive experience. If you can deal with a little more foot traffic, this is an excellent option.
Some of those said amenities include a stunning swimming pool, excellent views of the city, and jacuzzi access. As you can see, the amount of value being brought into your stay is quite tremendous. Overall, this is a place to stay where you will want to stay in the hotel rather than venture out.
Hotel details
Address: 
Balchug Street, 1, Moskva, Russia, 115035.
Guest rating:
4.4 out of 5
Price per night:
From $196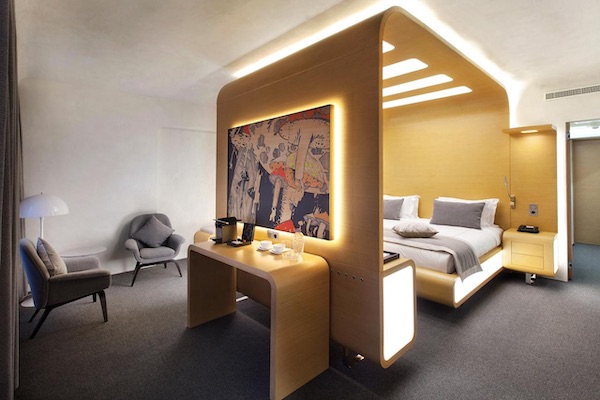 StandArt Hotel Moscow
Being in the heart of a city is one of the best and quickest ways to get to know its true identity. Downtown Moscow is a fantastic place to stay in order to get a well-rounded experience. So, you can do this by staying at the StandArt Hotel Moscow. This is located right downtown, so you will be so close to all of the hotspots that make Moscow special.
This hotel features a towering and impressive exterior that will grab your eye immediately. The insane is luxurious, yet modern enough to give you a really welcoming and intriguing feel right away.
This option is a bit smaller than the one above with just over 100 rooms. This is getting closer to that exclusive feel that is often desired with boutique hotels. Now, the amenities and features are where this hotel shines, in addition to the location.
Some of the amenities included are a sauna, full spa, Turkish bath, restaurant with room service, and much more. As you can see, there is a lot of value added to the price of admission. With the spa and Turkish bath, there are really easy ways to decompress and relax after a busy day of exploring Moscow.
Hotel details
Address: 
Strastnoy Boulevard 2, Tverskoy, 125009 Moscow, Russia.
Guest rating:
4.7 out of 5
Price per night:
From $105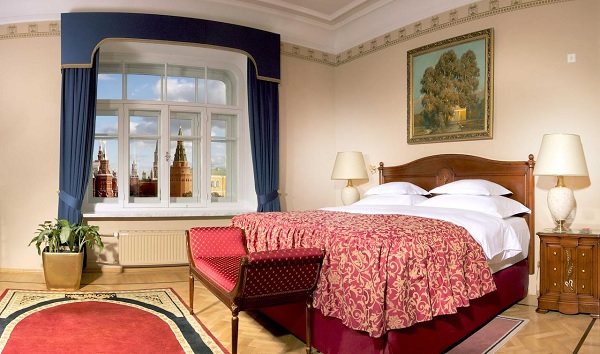 Hotel National
To round out our list today, we have the Hotel National. Although listed in the final spot, it still is an incredible hotel that will elevate your stay to an entirely new level. Hotel National is a pretty old location, and it even used to be Lenin's favorite hotel over 100 years ago. So, the deep-rooted history is apparent right from the start.
Over the years, there have been some excellent renovations that take the building to the new era while still highlighting some of those classic aspects. This is a big deal because you do not want to pay a lot of money to stay in an area that has outdated features despite a vast history.
Piazza Rossa is the restaurant on-site and has some delicious food as well as incredible views of the famous Kremlin. There is also a bar that offers a great spot to end an evening. There is even a private lounge where you and your loved ones can post up and enjoy some drinks.
Overall, Hotel National is a staple of Moscow that is located within walking distance to Russia's most well-known attractions and sites. This is a huge perk in itself.
Hotel details
Address: 
15/1 Mokhovaya Str. Bld. 1, Moscow, Russia, 125009.
Guest rating:
4.5 out of 5
Price per night:
From $167
About our boutique hotel recommendations in Moscow
We are a travel research company. We help you discover the best boutique hotels in Moscow by researching the internet for you. It's not just our opinion, it's the opinion of many travelers who have been there before you.
We make it easy for you to find out about cool design hotels and unique design hotels in the city. Some of them might be so romantic you might not want to leave your room.
Please note, we only list hotels that have an aggregated guest review rating of at least 4.0 out of 5. We aggregate all reviews from different booking sites and other unbiased review websites. Hence, you can be certain all hotels listed above offer you a great stay in Moscow.
Best price guarantee
We partner with Booking.com and Hotels.com to provide you with the lowest price guarantee on your stay in Moscow! Both those websites offer price matching. That ensures that you are paying the lowest price available online. If you find a cheaper offer on another website for the same cool hotel in Moscow at least 24 hours before check-in, contact them to claim a refund of the difference!
Top 3 boutique hotels in Moscow
Before you go, let's summarize this guide. Based on thousands of guest reviews and tips from travel experts, these are the best boutique hotels in Moscow:
More Moscow tips
If you like our guide above, you should also check out our other articles about Moscow: