One of the quickest-growing cities in America is Austin, Texas. Austin is a fantastic city that has so much to offer to its visitors. From bustling nightlife to serene public areas, Austin has a variety of things to do and sites to see. Whether you want to go out on the town or spend some time in a museum, this is where it can all be done in one area.
With the rapid growth of the city, a lot of new developments flooded Austin like a modern-day gold rush. Some of the best southern food, sometimes with a modern twist, can be found here. Diversity in culture brings out the best of everyone, especially in the food.
Whether you are a single person looking for a good time or a parent looking to take the entire family, Austin has a place for you. Here are five of the best areas to stay at while in Austin!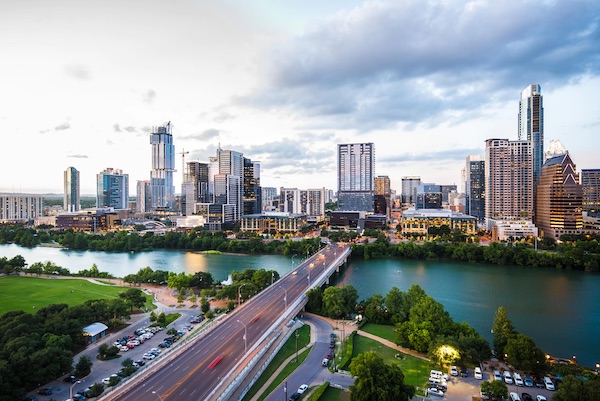 Downtown
Downtown Austin is the first place you should stay when discovering the city for the first time. There is where all of the big attractions and the best food can be found. Although there are great amenities all over the city, downtown is the epicenter of the city.
Along with great restaurants and food trucks, there is plenty of shopping to be had downtown. Since Austin is the capital of Texas, you can tour the Texas State Capital Building and see other historical landmarks when downtown.
Austin is very modern and updated but taking in the long history of the region is very interesting. The main way to do this is to explore the Bob Bullock Texas State History Museum.
When the weather is nice, live music and the smell of delicious food is always flowing through the air. Texas is a big state, but Austin's feel and culture are unlike any other city in the area. Downtown is one of those areas where it is awesome just to walk around and explore some of the best aspects of Austin.
Best place to stay in Downtown Austin
The Driskill Hotel by Hyatt. Address: 604 Brazos Street, Austin, TX 78701, United States of America.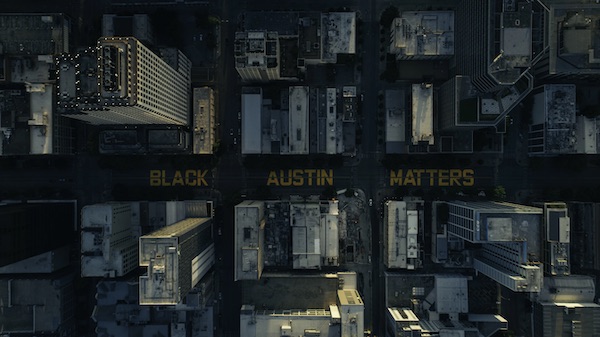 East Austin
What is known as "the coolest neighborhood in Austin" is East Austin. This is considered the hipster part of town and is very modern and sleek. This is a nightlife haven that is full of the best bars and restaurants for a rapidly growing younger crowd. Although Austin is known for world-class barbeque, Eastin Austin has that and so much more. Everything from food trucks to up-scale dining can be found here.
If you are looking for a place to grab cocktails with your friends and meet a lot of new, cool people, East Austin is your spot. Live music and good vibes will fill the air as you explore all that East Austin has to offer.
During the day, visiting the George Washington Carver Museum is a great way to spend some time and learn about African American history. You can also take advantage of the Tejano Walking Trail to get some exercise and see the city from a different perspective.
Best place to stay in East Austin
ARRIVE East Austin. Address: 1813 East 6th Street, Austin, TX 78702, United States of America.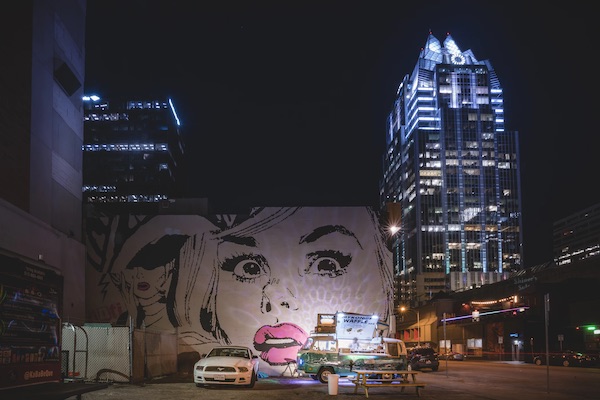 East Cesar Chavez
Are you traveling on a limited income and are looking to save money? Well, East Cesar Chavez is the place for you. This is one of the oldest neighborhoods in the are and is very inviting. A popular way of traveling through this area is staying at one of the many hostels to keep your budget as low as possible.
That being said, you will still have a homey and safe feeling while staying here. You will have access to a good mix of restaurants, corner shops, residential areas, and business buildings. There is a little bit of everything at East Cesar Chavez. You will truly feel like you are a part of their community while staying here.
A highlight of this community is the food. You do not need to pay a lot of money for good food. There are lots of food trucks and small, mom and pop taco shops that are incredible for a very reasonable price.
Best place to stay in East Cesar Chavez
Heywood Hotel. Address: 1609 East Cesar Chavez, Austin, TX 78702, United States of America.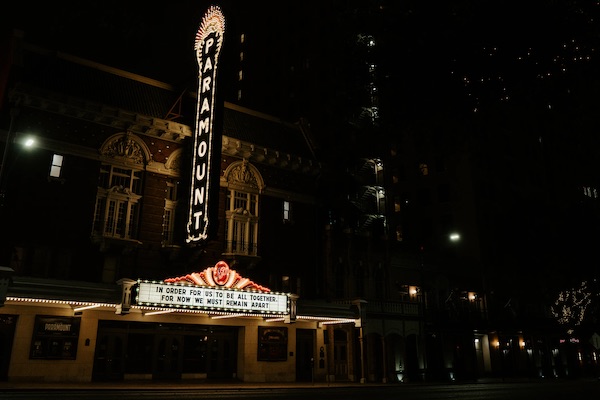 Red River Cultural District
Are you really into going out on the town and having a good time? If you say yes, then the Red River Cultural District is for you. This is the partying district of Austin that has tons of nightlife options for you to enjoy. Tons of bars, nightclubs, restaurants, and social venues line the streets of this area.
As with the rest of Austin, finding some awesome Tex Mex can make your night that much better. During the summer, the nightlife livens up even more as this is home to live music that will fill the streets with an upbeat and exciting feel.
If you are looking for a quiet and calm place to stay, this probably shouldn't be your first choice. The exciting nightlife is not for the faint of heart, but it can be a very relaxing and fun time for you and your friends.
Do not miss out on any of the fun while staying in Austin!
Best place to stay in Red River Cultural District
Hyatt House Austin. Address: 901 Neches Street, Austin, TX 78701, United States of America.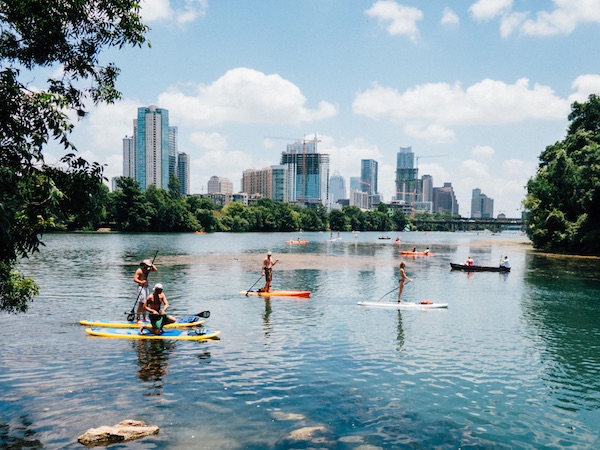 Zilker
On the flip side, Zilker is home to a quiet, family-friendly atmosphere. The best part is its proximity to downtown and some of the other attractions Austin has to offer. While staying here, exploring the city and spending some quiet time in public will be the highlight of your trip.
Zilker's metropolitan park is a 350-acre piece of land right in the city that offers you an escape from the bustling city life and gives you the sweet serenity of nature. Viewing the modern gardens and art projects scattered throughout adds a modern feel to the city. This green space gives you the option to have a picnic, bike through the park, kayak or canoe in the river, and take a break from the hectic city life. There is no better feeling after a busy day that taking a load off and enjoying some great weather.
To complement this open space, there are great coffee shops and cafés that will add to your experience.
Best place to stay in Zilker
The Carpenter Hotel. Address: 400 Josephine Street, Austin, TX 78704, United States of America.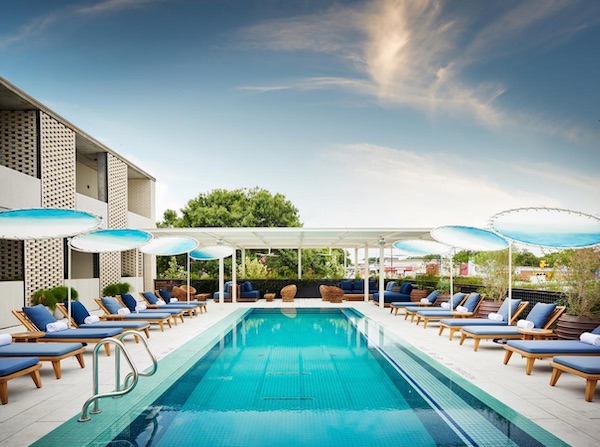 Where travel critics stay in Austin
Want to know where travel critics from publishers like The New York Times, Frommer's, Fodor's and Lonely Planet stay in Austin? Check out our overview of all recommended hotels, hostels and B&Bs in Austin.
Budget
"The LINE is big. Texan-style big. We are talking 428 rooms big. Though with Sydell's knack for transforming spaces into landmarks of urban sophistication, it comes off as intimate and considered. The biggest selling point is location. The LINE is in the heart of downtown." — CN Traveler.
Address: 111 East Cesar Chavez Street, Austin, TX 78701, United States of America.
Mid-range
"Just off the trendy Rainey night-life scene, Hotel Van Zandt has 319 well-appointed rooms and an enviable bar, restaurant and live-music venue in downtown Austin." — New York Times.
Address: 605 Davis Street, Austin, TX 78701, United States of America.
Luxury
"The Heywood Hotel is Austin's hippest boutique hotel. Set in a burgeoning section of East Austin, it offers one of my favorite stays. This modern but warm hotel, completed in 2011, started off as a 1920s bungalow. After being gutted and expanded, the hotel is an entirely new space, with just seven sparse and spacious rooms." — Frommer's.
Address: 1609 East Cesar Chavez, Austin, TX 78702, United States of America.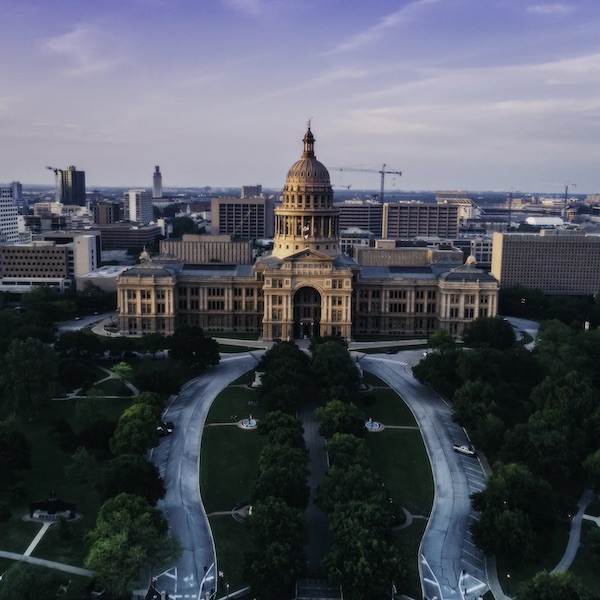 Best things to do in Austin
There are a lot of things to do in Austin and surrounding areas, including day trips, attractions, museums, sightseeing tours and many other activities. Here's our list of 3 things you should definitely do when you're in and around Austin:
Austin Biker Gang E-Bike Adventure
Cruise around Austin in style on a fat-tire electric minibike. These easy-to-ride bikes sit two people and travel at a top speed of 20mph. Price: $82. More info.
Texas Hill Country and LBJ Ranch Tour with Hotel Pickup
Discover the wineries and rolling hills of Texas Hill Country on a full-day tour with hotel pickup from Downtown Austin or San Antonio. Explore the famous LBJ Ranch, stroll around historic Fredericksburg, and experience the magic and music of Luckenbach. Price: $109. More info.
Austin in a Nutshell Bike Tour
Get outfitted with your bike and helmet, then set out with your guide to see the best of Austin. Price: $65. More info.
Deciding where to stay in Austin
As you can see, there are a lot of things to explore, and deciding where to stay in Austin is important. Whether you stay in Downtown, Red River Cultural District, East Austin, Zilker or East Cesar Chavez, all those neighborhoods are in good locations.
The atmosphere of the area, whether you travel for leisure or business, whether you travel with your family or friends, and proximity to the attractions you prefer to visit should probably be the deciding factors. Whatever your preference is, you'll have a great time in Austin, Texas.
Check out our other articles about Austin:
Best boutique hotels in Austin