Home to the center of the European Union and dense Belgian culture, Brussels is an amazing city to visit. Whether you are wheeling and dealing due to the high business density or just want to experience another world capital, Brussels is for you.
When traveling to this area of the world, prices can get quite high. Especially in Europe, prices for accommodations, foods, and things to do have never been higher. So, you may need to cut back certain aspects in order to designate money into different things.
Today, we will lay out the best budget hotels in this city. When you can save money on your hotel, you can put it aside for more interesting endeavors.
Here are the three best cheap hotels in Brussels!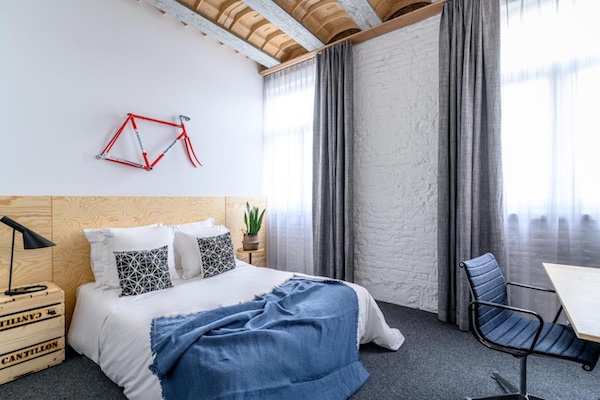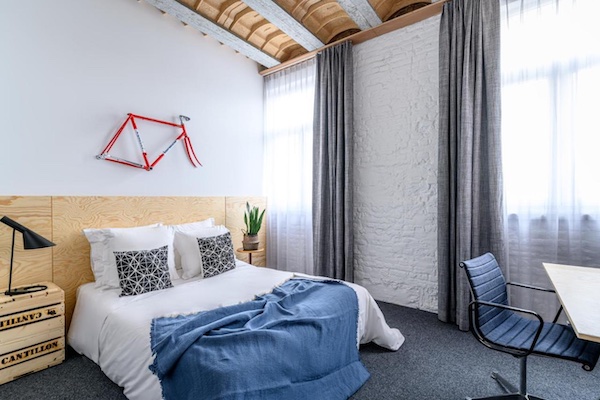 Hotel La Grande Cloche
The first cheap hotel in Brussels is Hotel La Grande Cloche. This is a fairly old building that has been redone to fit the modern age. So, you get to experience an interesting mix of history and modern architecture and decor.
They keep it super simple and only provide three different room options. There is a double room, a single room, and a double view room. All are super basic and only fit up to two people. So, if you are traveling in a larger group, you will have to go with more than one room or a different hotel.
The location is also a really nice perk of staying here. It is surrounded by so much history and cool locations. Within a mile, you can experience Brussels City Hall, Place Royale, Porte de Hal Museum, and much more. When hotspots are within walking distance, it could not be easier to experience it all in a timely manner.
If you want to branch out and experience different Belgian areas, the metro is just a couple of minutes away from the hotel when walking. So, you have plenty of options all around when staying at Hotel La Grande Cloche. If you are one that loves to explore while being in the heart of the action, this is the hotel for you.
Hotel details
Address: 
Place Rouppe 10, 1000 Brussels, Belgium.
Guest rating:
4.3 out of 5
Price per night:
From $82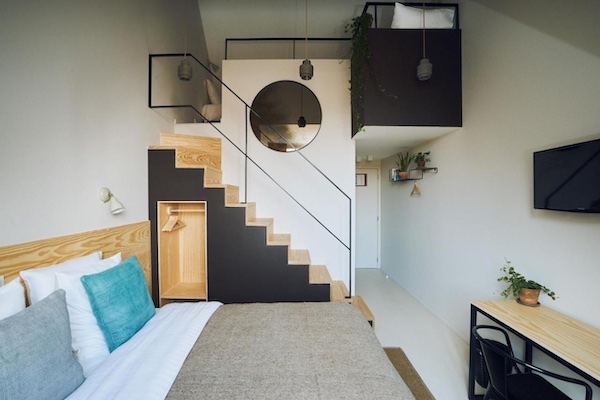 Jardin Secret
One of the more boutique-style hotels in Brussels is Jardin Secret. At least from a budget standpoint, this is a great value that can really make your stay all that much better. Whether you are traveling on your own or with friends, this can be a great launching point for you to get to know Brussels.
This is partly due to the size and types of rooms available. At the most basic level, there is a deluxe twin or double room. This is for solo or paired travel. If you need some extra room, there is the triple room, duplex, and family room. All of these can hold more people and have more spare room. So, if the budget allows, this is a nice upgrade to make.
The physical location is also nice. Especially since you are probably there to experience Brussels fully, having a hotel in a nice area will make exploring as easy as ever. With the metro station just a couple of minutes from your room, you can connect with Brussels quickly. Plus, Petit Sablon Square, the Peter Pan Statue, and Sablon are all within half a mile from the hotel.
Hotel details
Address: 
22 Rue du Berger, Elsene / Ixelles, 1050 Brussels, Belgium.
Guest rating:
4.4 out of 5
Price per night:
From $80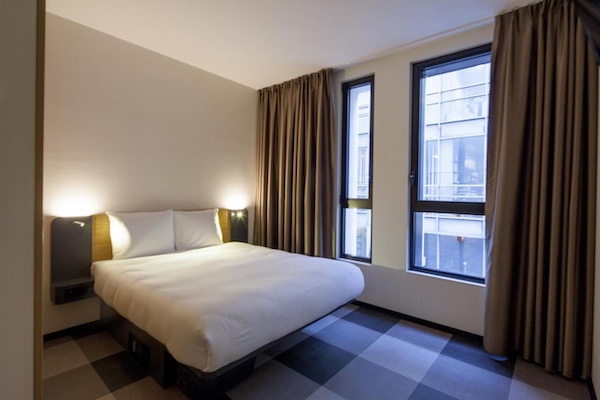 EasyHotel Brussels City Centre
When City Centre is in the name of a hotel, there is a really good chance you are in a great spot. Being in the middle of the action can provide a truly unique experience. As long as you are okay with the hustle and bustle of city life, the EasyHotel Brussels in this location is the one for you.
Being in the city's center puts you within watching distance of the city hall, Grand Place, Museum of the City of Brussels, and much more. When you can access all of this along with some of the best food money can buy, you are in a position for a fabulous time.
This is a good cheap hotel because it skips a lot of luxury. Rooms and lobbies are very basic and provide nice places to stay without the bells and whistles. If this is something you are okay with, then the EasyHotel is for you.
The rooms are basic in the sense that they either have one or two beds. There are no suites and no real upgrade options, so keep that in mind.
Hotel details
Address: 
1 Rue d'Argent, 1000 Brussels, Belgium.
Guest rating:
4.1 out of 5
Price per night:
From $62
About our budget hotel recommendations in Brussels
We are a travel research company. Our team helps you discover the best cheap hotels in Brussels by researching the internet for you. We have also visited some of these places. Hence, it's not just our opinion, it's the opinion of thousands of travelers who have been there before you. We make it easy for you to find out about the best budget hotels in the city.
Please note, we only list hotels that have an aggregated guest review rating of at least 4.0 out of 5. We aggregate all reviews from different booking sites and other unbiased review websites. Any hotel listed here should have a price of $100 or less per night. Hence, you can be certain all hotels listed above offer you a great and affordable stay in Brussels.
Lowest price guarantee
We partner with Booking.com and Hotels.com. Both booking websites offer the lowest price guarantee so you can be certain you will always get the best deal for the hotels above. If you have seen a better price elsewhere, all you need to do is contact the booking website and they will refund you the difference immediately. You can price match right up until the day before check-in.
We also recommend you read our guide about how to save money on hotel bookings. It's a list of tips about when you should book a hotel, what tools you can use, and other things you can do to find your preferred hotel at an affordable price.
Top 3 budget hotels in Brussels
Let's summarize this affordable travel guide. Based on thousands of guest reviews, these are the best budget hotels in Brussels:
More Brussels guides
Get to know the city even better by reading our other articles about Brussels: